Kochi or Cochin is fondly referred to as the Queen of the Arabian Sea. It is a vibrant port city on India's southwestern coast. Located in the state of Kerala, Kochi has been a major spice trading center for centuries. In addition, it was once an important hub for British, Dutch, and Portuguese maritime traders. The city reflects a wonderful fusion of colonial and traditional lifestyles that attracts many tourists. You can enjoy exploring the places to visit in Kochi in 2 days.
Kochi, with its unique culture, offers scenic and serene views of the backwaters that surround the city. A two-day trip through the tropical city includes a visit to several interesting spots like Fort Kochi, Thrikkakara Temple, Marine Drive, Chinese Fishing Nets, Princess Street, St. Francis CSI Church, Paradesi Synagogue, Bolgatty Palace, and Greenix Village.
Visit the most fragrant spice markets while watching the fishermen use the traditional Chinese fishing nets. Experience the history of Cochin as well as the artistic creations that convey a lot about its culture at the Kerala Kathakali Dancing Center.
Contemporary artists from around the world display their magnificent works during the Kochi-Muziris Biennale festival. Kochi is renowned for its cafes and street wall art. Italian cuisine is served in many cafes and restaurants close to the beach. A two-day trip to Kochi, exploring the art, architecture, and local cuisine, would certainly be memorable for a lifetime.
Kochi Places to Visit in 2 days
Day 1 Kochi Places to Visit
Ernakulam Shiva Temple
Cochin Jewish Synagogue
Dutch Palace
Indo-Portuguese Museum
Santa Cruz Basilica
Fort Kochi
Day 2 Kochi Places to Visit
Gallery of Contemporary Indian Art
St. George Forane Church
Mangalavanam Bird Sanctuary
Our Lady of Ransom Basilica
Cherai Beach
1. Ernakulam Shiva Temple
The Ernakulam Shiva Temple, also known as Ernankulathapan Temple, is one of the well-known temples in Kerala. Lord Shiva is the main deity here. In a rare occurrence, Lord Shiva, in his Gourishankaram form, faces west towards the Arabian Sea.
The temple festival, which usually takes place in January or February, is a major event. The ancient temple is recognized in several Hindu religious texts. You can also view the shrines of Lord Ayyappa, Nagaraja, Ganesha, and Goddess Parvati.
2. Cochin Jewish Synagogue
The Paradesi or Cochin Jewish Synagogue is the oldest synagogue not only in Kochi but also in the entire Commonwealth of Nations. Once you enter, you will be in awe of the exquisite Belgian chandelier, a Dutch-styled clock tower, and brass-railed pulpits.
The flooring with Chinese hand-painted tiles is a sight to behold. Art lovers will admire the paintings depicting Jewish history, the silver Torah scrolls, and a unique Ethiopian rug. History and art enthusiasts must include this place on their bucket lists.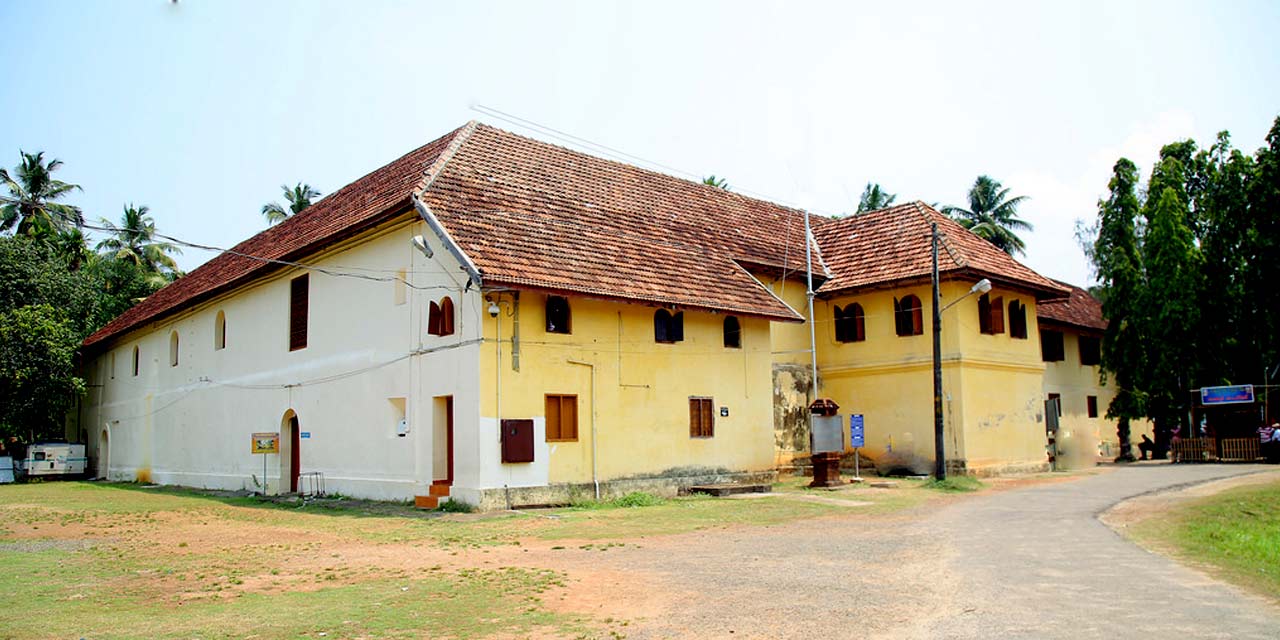 The Dutch Palace, also known as Mattancherry Palace, was built by the Portuguese and later renovated by the Dutch. You can witness the traditional Kerala 'Nalukettu' architectural style. The magnificent palace is known to have hosted the Kochi Maharajas' coronation ceremonies.
You can see fascinating artifacts like the coronation throne, royal chariots, and swords. The palace features some beautiful murals that portray scenarios from the epics of Mahabharata and Ramayana. You can also view portraits of kings, old coins, and royal caps that are displayed here.
4. Indo-Portuguese Museum
The Indo-Portuguese museum, which is located in Fort Kochi, has an amazing collection of artifacts from various churches in Kochi. It is a popular destination for travelers since it features an impressive display of Indo-Portuguese art and architecture.
You can view five main sections in the museum, which include Procession, Treasure, Altar, Cathedral, and Civil Life. Vestments, silver processional crosses, and altarpieces from the Kochi Diocese also adorn the museum. In this museum, you can get an insight into the start and end of Portuguese colonization in Kochi.
5. Santa Cruz Basilica
One of the eight Basilicas in India, the Santa Cruz Basilica, is situated near Fort Kochi. This beautiful Roman Catholic church is known for its Gothic architecture and Portuguese interiors. The church's columns are decorated with intricate frescoes and beautiful stained glass.
You can view seven huge canvas paintings, including one by Leonardo da Vinci. The Via Crucis of Christ is depicted in the beautiful paintings on the ceiling. Art and architecture lovers must visit Santa Cruz Basilica on their visit to Kochi.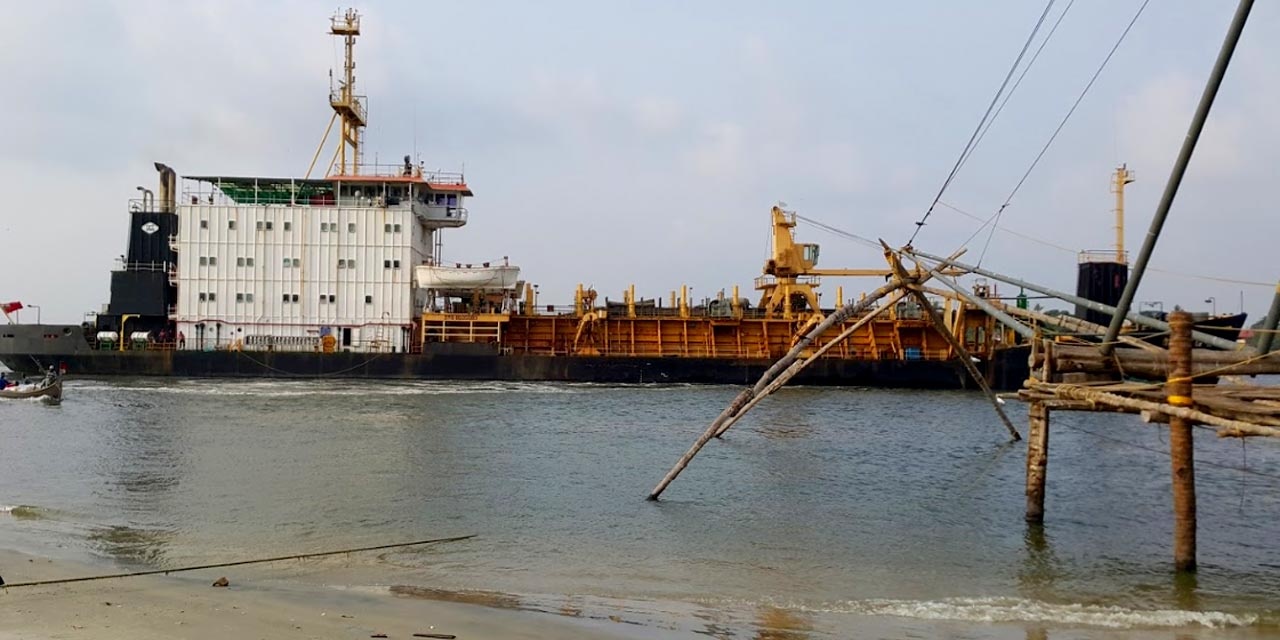 Fort Kochi, a seaside town in the southwest of Kochi, is renowned for its old-world colonial elegance. Little walkways on the beach make it the perfect place for an evening stroll. Ancient Portuguese and Dutch Stormberg fort remnants can be seen in this area.
You can taste some mouthwatering seafood while admiring the beautiful sunset. The charming city is dotted with European monuments. The atmosphere in Fort Kochi constantly reminds you of the colonial powers who once ruled the region.
7. Gallery of Contemporary Indian Art
The Gallery of Modern Art is located on Durbar Hall Road in Ernakulam. Once a meeting place for the Rajas, it was eventually turned into a museum. The Kerala Lalitha Kala Academy has taken over the building, which is now home to the Gallery of Modern Art.
Art lovers can get a remarkable overview of the introduction of Modern Art in India at the Gallery of Contemporary Indian Art. A small collection of miniature paintings is also housed in an adjacent small area.
8. St. George Forane Church
The Edappally Church, or George's Syro-Malabar Catholic Forane Church, is located in Edapally. It is one of the oldest churches in Kerala and also the country. You can admire the interior decoration and architectural design of the church.
One of the main attractions is a painting of the Virgin Mary. Behind the altar is a beautiful painting of heaven. You can also see a statue of St. George on a horse. A nine-day celebration of the church feast takes place with great pomp and grandeur.
9. Mangalavanam Bird Sanctuary
In the center of the tropical city is a mangrove forest. A haven for nature lovers and birdwatchers, Mangalavanam Bird Sanctuary, is among the best places to visit in Kochi in 2 days. The dense forest is the residence of some unique flora and fauna.
Several regular and endangered local and migratory bird species inhabit the area. You can also find a beautiful lake in the middle of the thick vegetation. Mangalavanam Bird Sanctuary is home to 32 different bird species and some species of spiders and butterflies.
10. Our Lady of Ransom Basilica
Our Lady of Ransom Basilica is also referred to as the Vallarpadam church. It is a well-known Christian pilgrimage site. People travel from all across the nation to this most significant Marian shrine to seek Mother Mary's blessings.
The church was constructed in 1524 by Vasco da Gama. In 2003, Vallarpadam Church received the title of Basilica. Every year, the Vallarpadathamma Feast is celebrated for ten days in September, with the annual feast falling on December 24th.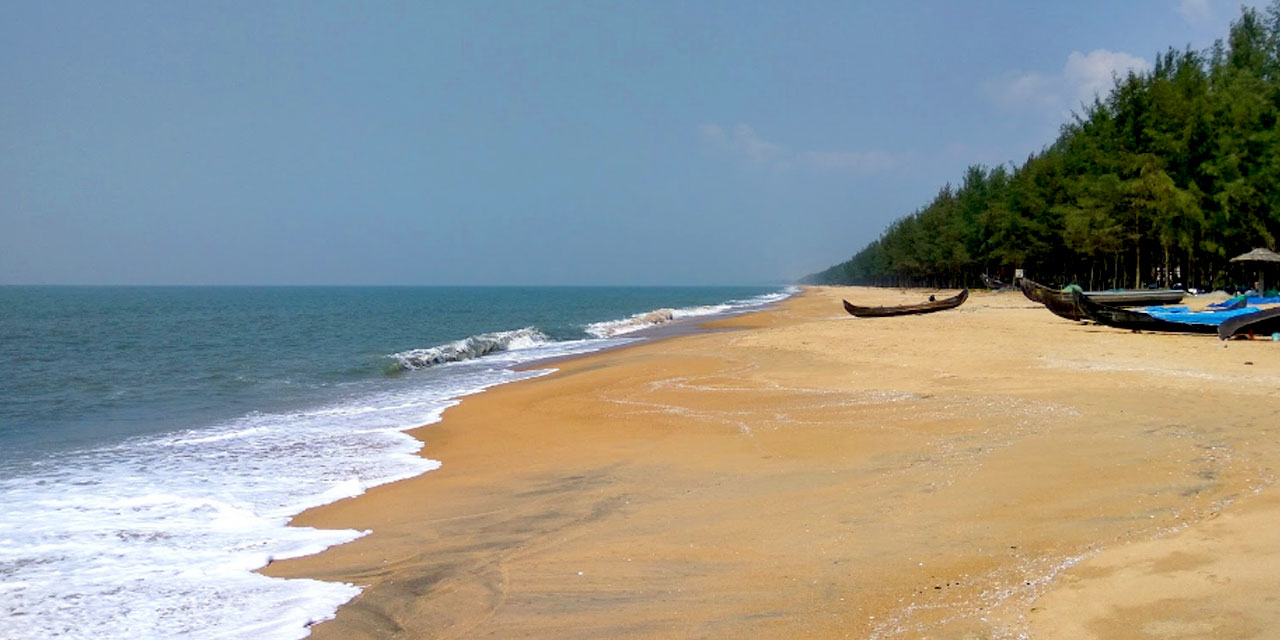 Cherai beach, one of the most popular beaches in Kerala, is a charming beach at the north end of Vypeen Island. The Arabian Sea and backwaters merge at this beach. Coconut trees form a beautiful backdrop to this serene beach.
You can safely enjoy activities like swimming and other water sports due to the low tides and moderate waves. There is a delightful walkway along the beach bordered by greenery and plenty of seating areas. The various shacks close to the beach offer delicious fresh meals.
More to Explore in Kochi
Kochi also offers a range of exciting activities for visitors to explore. These include exploring the charming old streets and markets, spending an evening at Kochi's lively beach clubs, taking in some local culture, or experiencing Kerala's backwaters by boat.
Apart from the shrines mentioned above, you can also visit some more churches in Kochi, including St. Francis Church, Malayattoor Church, and Nadamel Marth Mariam Church.
Architecture lovers must check out Mattancherry Palace, Vasco House, and Hill Palace of Tripunithura. Fort Kochi Beach, Chottanikkara Temple, Wonderla Amusement Park, Kashi Art Gallery, and the Jewish Town of Mattanchery are among the other top tourist destinations.
A trip to the city would be meaningless without shopping for your loved ones. You must check out the biggest mall in India, LULU Shopping Mall & Hypermarket. Broadway and MG Road are good places to spend some time shopping. On Broadway, you can buy your favorite spices to stock up in your kitchen.
You can also check out stores offering traditional Kerala brassware and lamps, traditional Kerala Dhoti and Sari, and other handloom products.
Kochi streets are lined with stalls selling the famous Banana Chips and Calicut halwa. Broadway is a great area for a cheap lunch, and the restaurants here also serve Malay and North Indian cuisine. A banana leaf is used to serve the traditional Kerala meals known as Sadya.
On your two-day tour, you can take long drives around the city to see the various places to visit in Kochi in 2 days and witness all its glory. You can explore the forts and museums and also buy interesting souvenirs from the local markets. Also, enjoy Kerala cuisine and savor some delicious meals.