Calicut holds a significant place in the history of exploration as it was the landing spot of Vasco da Gama in 1498. The port city had marked a historical milestone, and its popularity continued to grow. It is now known as Kozhikode and is popular for its natural splendor. Our Calicut Local Sightseeing Packages take you on an enthralling journey back in time as you explore the splendid city.
Calicut local sightseeing packages by Holidays DNA ensure you have a truly immersing experience of the coastal town. Once an important trading port and center for spices, Calicut is also a popular tourist spot renowned for its serene beaches, lush landscapes, and delectable cuisine.
Exploring Kozhikode Beach, Mananchira Square, and Beypore Port allows you to experience its old-world charm. Indulging in local delights like Malabar biryani and banana chips adds to the experience. Kozhikode guarantees an unforgettable journey with its charming attractions and warm hospitality.
The Calicut Local Sightseeing Packages are customizable according to your travel needs, preferences, and budget. You can also explore tourist attractions in and around Calicut for an enriching experience. Enjoy a leisure stay with our Calicut tour packages with stay and hotel.
Our customized Calicut local sightseeing packages include a list of local cab service providers. You can opt for cab services to enjoy a comfortable and hassle-free sightseeing experience. Our trusted local drivers guide you about the city and its cultural experiences as they take you to the best sightseeing places in Calicut.
Top Places to Visit in Calicut Local Sightseeing Tour Packages
The best places in Calicut included in a local sightseeing tour package are:
1. Tali Temple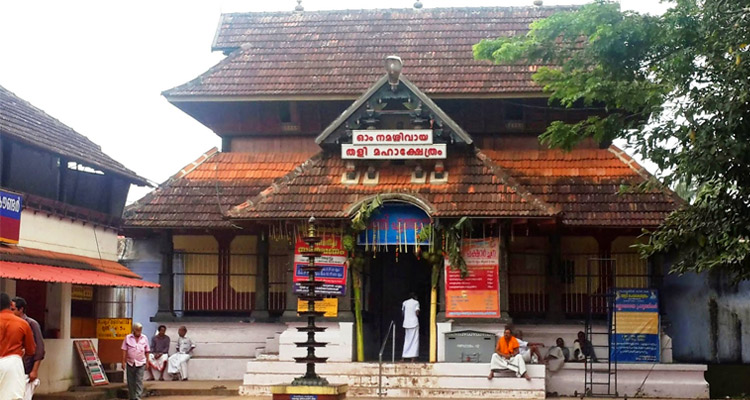 Tali Temple is a famous Hindu shrine devoted to Lord Shiva. It is considered one of the oldest and most prominent temples in Kerala. The temple dates back to the 14th century and features exquisite architecture that reflects the traditional Kerala style. The structure is adorned with intricate wood carvings, beautifully painted murals, and a grand entrance known as the "Nalambalam."
The temple complex also houses other shrines dedicated to deities like Lord Krishna and Lord Ganesha. You can experience spiritual bliss as you worship the presiding deity amidst the scenic natural surroundings. The annual festival called "Tiruvonam" attracts a large number of devotees who come to witness vibrant processions and cultural performances.
2. Thikkoti Lighthouse
The Thikkoti Lighthouse is an iconic landmark that stands tall along the scenic coastline. Situated near the Thikkoti fishing harbor, this lighthouse is a testament to the maritime history of the region. The lighthouse was built in the early 19th century by the British, and its purpose was to guide ships and warn them about the treacherous rocks in the area.
The cylindrical tower, painted in distinctive black and white bands, rises to a height of about 33 meters (108 feet). Its beacon, which can be seen from up to 15 nautical miles away, was originally powered by oil lamps. Today, the lighthouse is electrified and automated but still uses its original optical equipment. You can climb the spiral staircase to the top of the lighthouse and enjoy panoramic views of the Arabian Sea and the surrounding coastal landscape.
3. Mananchira Square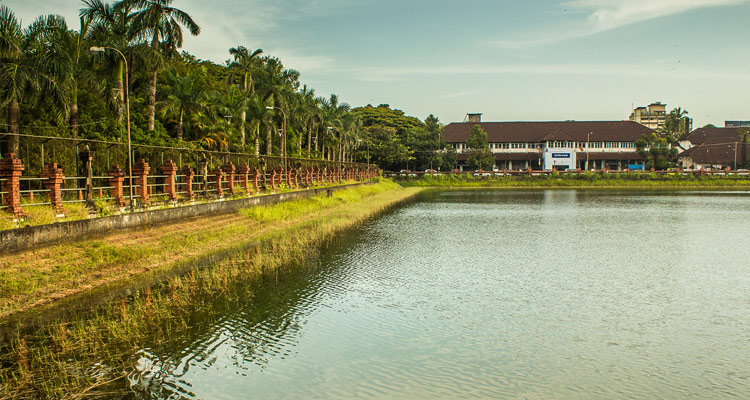 Mananchira Square is a prominent public space located in the heart of Calicut. It is a beautifully landscaped park surrounding the historic Mananchira Lake, which was once the palace tank of the Samoothiri Maharajas. The square is a popular gathering spot for locals and visitors alike, offering a peaceful oasis amidst the bustling city.
The well-maintained gardens, musical fountain, and paved pathways make it an ideal place for leisurely walks and relaxation. The lake is also home to many species of migratory birds, making it an ideal destination for birdwatching enthusiasts. The square also features an open-air theater that hosts cultural events and performances. Additionally, the square is adorned with sculptures, including a statue of the legendary Malayalam poet Mahakavi P. Kunhiraman Nair.
4. Kadalundi Bird Sanctuary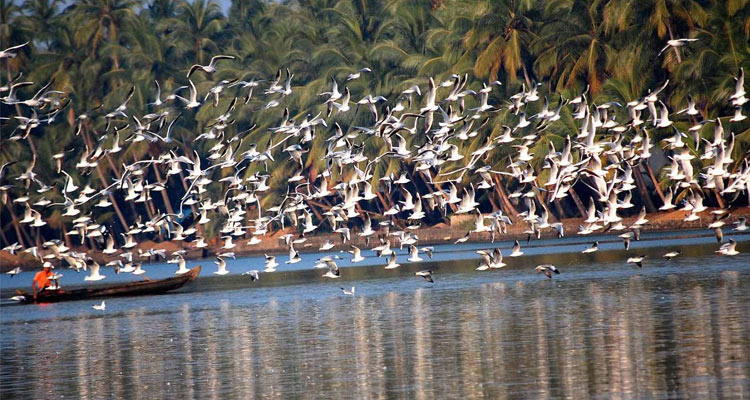 The Kadalundi Bird Sanctuary is a haven for birdwatchers and nature enthusiasts. It is spread over a cluster of islands in the Kadalundi River. The Kadalundi Bird Sanctuary is a vital habitat for a wide variety of migratory and resident bird species. With its diverse ecosystem of mangrove forests, tidal flats, and estuaries, it attracts over a hundred species of birds, including terns, gulls, herons, sandpipers, and more.
The sanctuary is a great spot for outdoor activities like bird watching, nature walks, and boat rides. The serene surroundings offer a perfect setting to observe and study the avian species in their natural habitat. You can also take boat rides along the river to witness the birds in action.
5. Thusharagiri Fall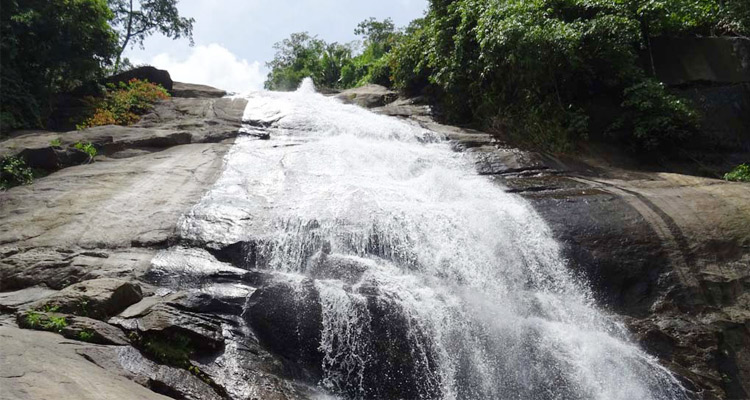 Thusharagiri Fall, surrounded by the scenic beauty of the Western Ghats, is a captivating waterfall. Its name, "Thusharagiri," means "snow-capped mountains," reflecting the misty appearance during the monsoon season. The fall is formed by the merging of three streams, named Erattumukku, Mazhavil Chattam, and Thumbithullumpara creating cascades that flow down the hills.
The lush green forests and rubber plantations enhance its charm. Thusharagiri Fall offers more than just visual delights. It is a haven for adventure enthusiasts. Trekking is a popular activity, with trails leading to the waterfall. Wildlife sightings, birdwatching, and camping can also be enjoyed in the nearby regions.
6. Kozhippara Falls
Nestled amidst the lush greenery of the Western Ghats, Kozhippara Falls is a hidden gem and a favorite destination for nature lovers and adventure enthusiasts. The waterfall cascades down from a height of about 100 feet, creating a mesmerizing sight and a soothing sound of gushing water.
The surrounding area offers a serene and tranquil atmosphere, making it an ideal spot for picnics and relaxation. You can take a short trek along the path leading to the waterfall's top or wade through the shallow pools near its base for a refreshing dip. You can also indulge in rock climbing in the nearby hilly terrains for an adrenaline rush.
7. Krishna Menon Museum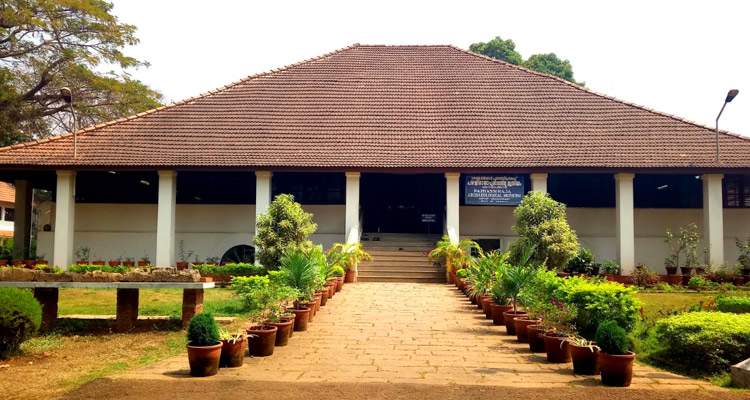 The Krishna Menon Museum is a prominent cultural attraction named after the renowned Indian statesman V.K. Krishna Menon. The museum is housed in his ancestral home and showcases a collection of artifacts and memorabilia related to his life and political career.
You can explore various exhibits that highlight Menon's contributions to India's struggle for independence, his role as India's first Minister of Defence, and his international diplomatic endeavors. The museum provides valuable insights into Menon's life, achievements, and the historical context in which he operated. It serves as a tribute to his legacy and offers a glimpse into India's political history.
8. Matri Dei Cathedral
Matri Dei Cathedral, also known as the Kozhikode Cathedral or Mother of God Cathedral, is the mother church of the Roman Catholic Diocese of Kozhikode. The cathedral holds immense significance for the Christian community in the region due to its stunning architecture and rich heritage.
The imposing structure blends Gothic and Roman architectural styles, featuring intricate detailing and beautiful stained glass windows. Inside, the cathedral boasts ornate decorations and religious artifacts, creating a peaceful ambiance that is ideal for prayer and contemplation. Matri Dei Cathedral serves as a place of worship, a historical treasure, and a symbol of faith in the city of Kozhikode.
9. Kozhikode beach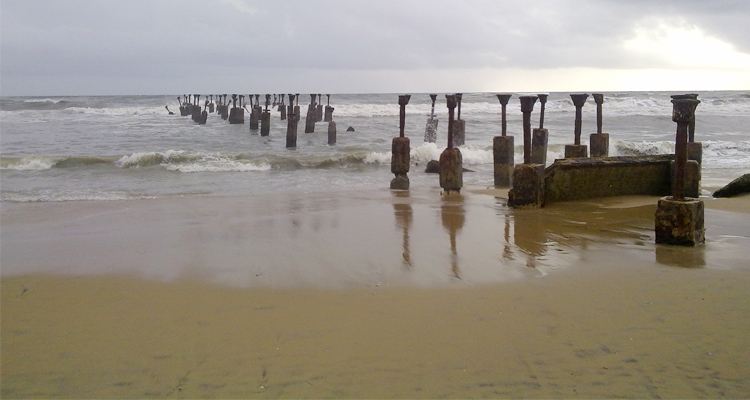 Kozhikode Beach, also known as Calicut Beach, is a popular coastal destination. It stretches along the Malabar Coast, offering a perfect blend of natural beauty and recreational activities. The golden sandy shores and shimmering waters of the Arabian Sea attract both locals and tourists. It is lined with palm trees and scenic jetties, making it a great spot for relaxation and sightseeing. Additionally, the iconic Kozhikode Lighthouse stands tall, providing panoramic views of the coastline.
Kozhikode Beach is an ideal spot for relaxing walks, picnics, and enjoying beautiful sunsets. You can also indulge in various water sports, such as swimming, beach volleyball, and surfing. Numerous food stalls line the beach, offering mouthwatering local delicacies like seafood and traditional snacks. You can also participate in traditional cultural performances such as Kalaripayattu martial arts shows and Kathakali dance recitals.
10. Beypore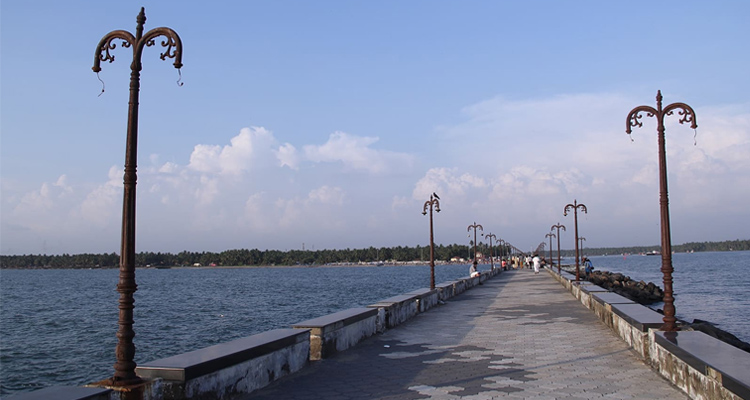 Beypore, a historic coastal town, boasts a rich maritime heritage and is renowned for its ancient shipbuilding industry. The famous Beypore Port constructs traditional Arabian trading vessels known as "Urukku" or "Dhows." These magnificent wooden boats were once vital for trade across the Arabian Sea and now represent Beypore's cultural legacy.
You can witness skilled craftsmen employing traditional techniques to construct the vessels. Additionally, Beypore offers stunning views of the Arabian Sea, sandy beaches, and a vibrant fish market where freshly caught seafood can be savored. With its maritime history, craftsmanship, and coastal charm, Beypore is a captivating destination for enthusiasts seeking a glimpse into the past.