Kerala, a small beautiful state situated in the southwest corner of India is one of the most popular tourist destinations in the country. Kerala has 14 districts with Thiruvananthapuram (Trivandrum) as the capital city which is situated in the southwestern coast of Kerala.
The Port city Kochi and Kozhikode are the two major cities in Kerala. Kerala has three airports which provide international as well as domestic connections. The area of the state is 38,863 square kilometer with a population of 31.8 million.
Languages spoken are Malayalam, Hindi and English. Kerala with a literacy rate of 91.5% stands first among the Indian states.
Religion in Kerala is a mixture of different faiths; Hinduism, Islam and Christianity being the most significant among them.
Rice and Tapioca are the important food crops in Kerala. Kerala is a major producer of coconut, rubber, pepper, cardamom, cashew, coffee, tea, ginger and cocoa. Tree spices like cinnamon and cloves are also cultivated here.
Tourism in Kerala is a fast growing industry which provides job opportunities for so many local people. Every year thousands of tourists are coming to see the serene beauty of this small peaceful land.
Kerala has unique and wonderful art forms, culture and festivals. Kathakali, a classical dance form of Kerala attracts so many tourists. Kalaripayattu, the martial art form of Kerala is also well known.
Kerala has lots of renowned festivals. Be it the state festival Onam or the temple festival Pooram the people in God's own country celebrates all the festivals with great passion and spirit.
Kerala is the land of Ayurveda which is a unique and indispensable branch of medicine. Ayurveda not only refreshes your body but also refreshes your soul. For getting Ayurvedic treatment the period between April to August is considered as the best time.
Kerala- A Complete Touring Experience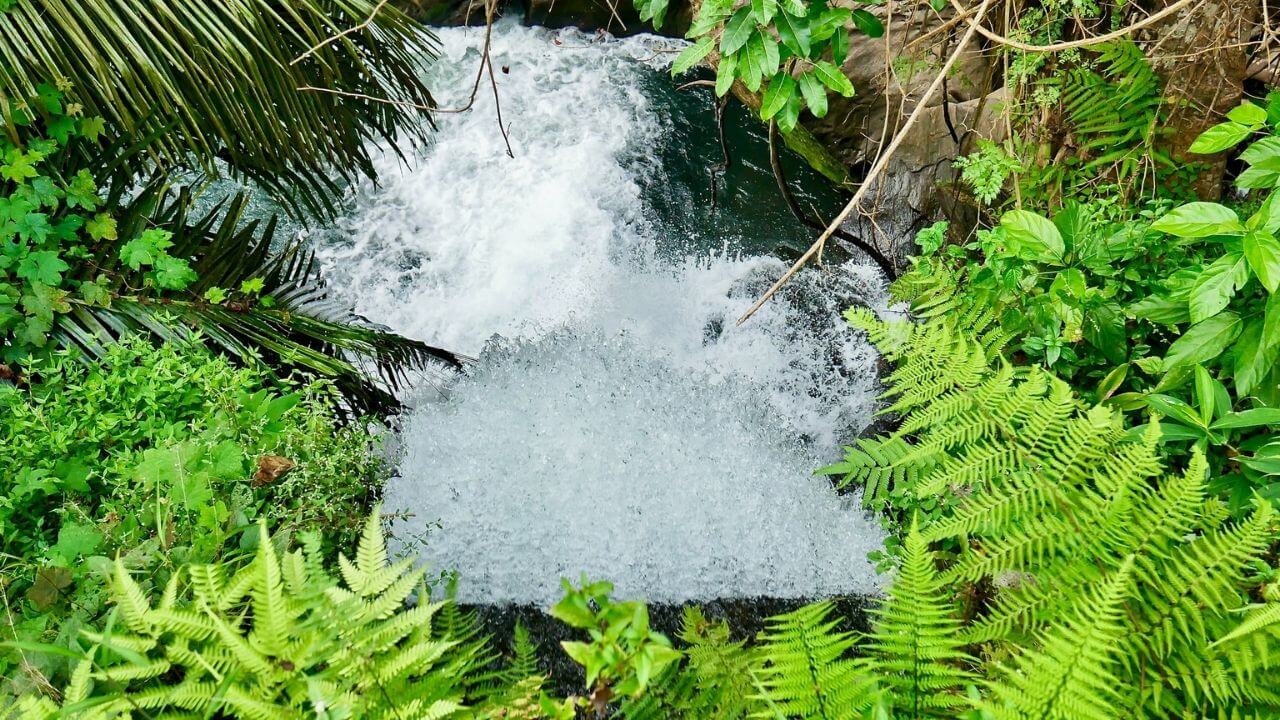 Nature is at its best in Kerala with beaches covered with palm trees presenting a breathtaking setting all together. Beaches at Kovalam and Varkala are sure to tempt you to take a dip in the cool and fresh water of the sea.
The tranquility of the backwater of Kumarakom and Kuttanad and thick lush forests of Thekkady and Silent Valley also offer a respite from the daily hustle bustle. The calmness of the hills of Munnar and Vagamon is sure to awaken the soul inside you.
The state is nothing less than a paradise for nature lovers. However, at the same time, it gives a treat to that spiritual self of yours.
The Sabarimala Temple in Pathanamthitta district is a temple not unknown to any religious being. You also have Guruvayoor Sree Krishna Temple, Thrissur; Chottanikkara Bhagavathy Temple, Cochin; Sree Padmanabha Temple, Trivandrum and Sree Vadakkunnathan Temple, Thrissur.
The Mary's Forane Church, St Francis Church and Malayattoor Church are also worth visiting. Apart from these, few of the mosques in the state also draw your attention.
For those of you who are interested in historical buildings, Kerala has something to offer you too. There are many forts, palaces, cemeteries and citadels, narrating the history of the state.
Cuisine is a delight in Kerala, especially for non-vegetarians. From Avial to Appam and mutton stew to vegetable Manga Mappas, Kerala cuisine will treat your plate in the best way possible.
Though you can visit the state at any time of the year and enjoy the calmness and serenity it has to offer you, it is always a good idea to visit during some festivals as you can explore the rich culture and tradition from a closer perspective.
Onam, Vishu, Pulikali and Thrissur Pooram are few of the festivals during which you can have an enhanced Kerala Experience.
History of Kerala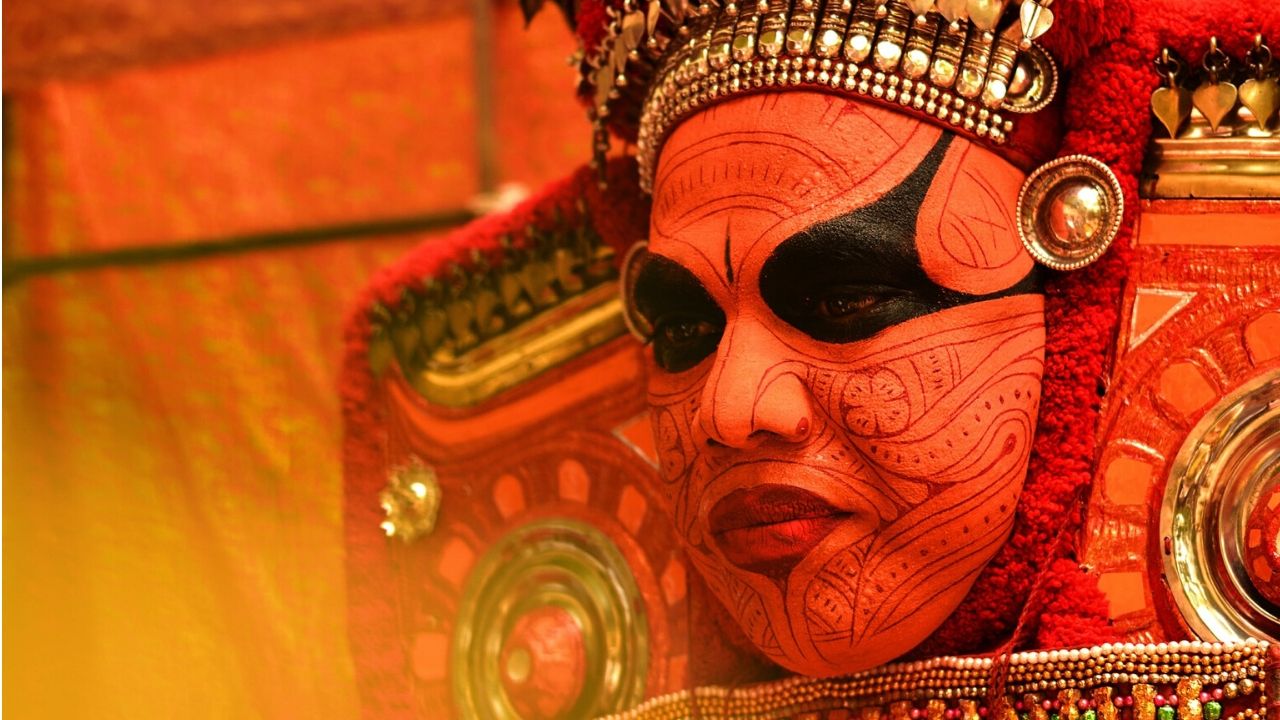 Kerala the beautiful green land took birth on 1 November 1956. According to Hindu mythology Parasurama the sixth incarnation of Mahavishnu created Kerala.
Initially Kerala was made up of three distinct areas Malabar, Cochin and Travancore. Archaeologists believe that the first citizens of Kerala were the Negrito people, the hunters.
The next race in Kerala was believed to be the Austriches, who are the same as the present day Australian Aborigines. They introduced cultivation of rice and vegetables which are still a main part of kerala culture. Then came the Dravidians and Aryans who influenced the Kerala culture.
Kerala has a unique position in the commercial field. Kerala was an important destination of travellers and traders because of its spices. Jewish and Arabs were the first to come here for trading.
Then traders from almost all parts of the world including Portuguese, Dutch, Chinese, Greek, Romans, French and British had come here leaving their marks in various fields of Kerala's culture. Kerala society become a mix of people from various sections of Christianity, Hindu and Muslim.
In the history of Kerala there was the domination of feudalism, cast and warfare. Namboothiris were the landlords of most of the lands in Kerala who lived luxuriously. The lands being leased to the next higher castes for cropping.
The lowest castes were only the labourers and their life was pathetic. There was untouchability also. All these were abolished and the colonial rule was stopped later. Now Kerala is one of the most peaceful places for living.
Learn more about History of Kerala
Village Life Experience in Kerala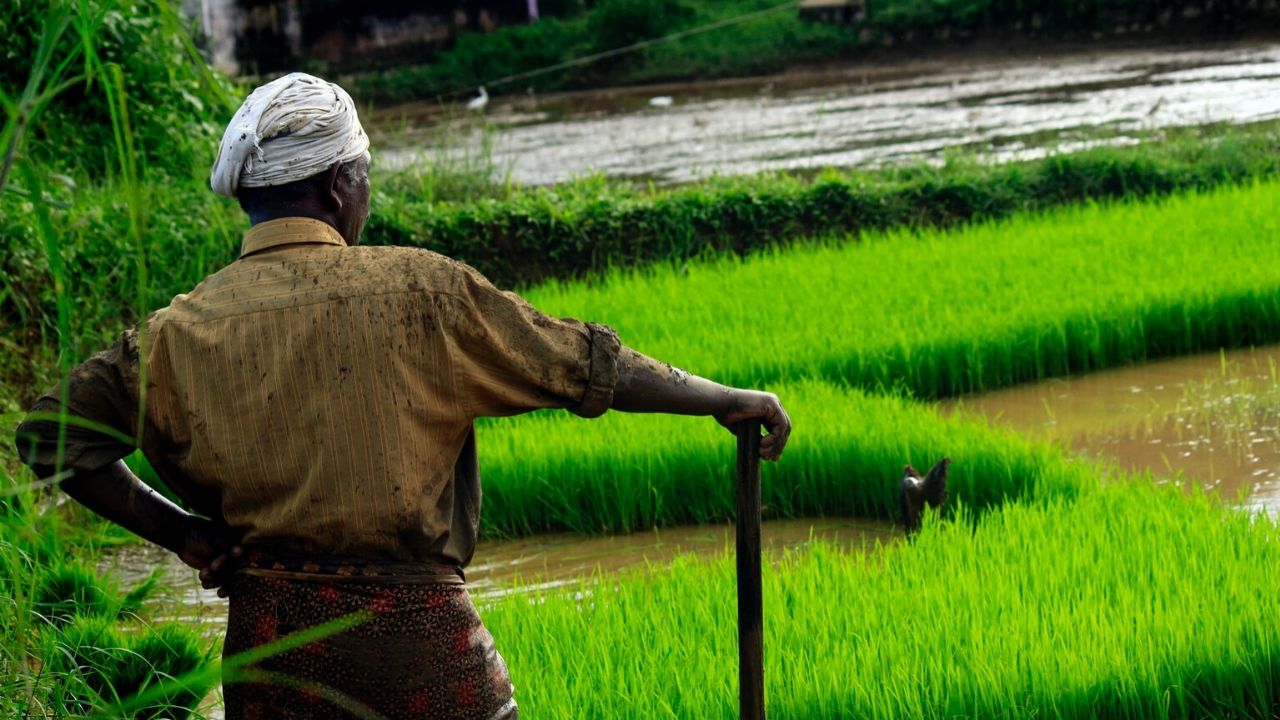 The soul of Kerala is in its fabulous villages. The breathtaking beauty and peaceful ambiance of Kerala villages is a refreshing experience. Villages dotted with rivers, tall coconut trees, green paddy fields and the wonderful traditional homes take you to another world.
Laid back life of these villages will be a break from the hustle bustle of city life. The simple life of the villagers gives a different experience for everyone. The villagers in Kerala follow the traditional values and are happy with their simple life.
Living in these charming villages among the innocent villagers will definitely be the most memorable times of your life. Spending time in the lap of nature in the greenery of villages will give you the pleasure of perfect holidays. The pure, serene and lively atmosphere of villages offers a heavenly experience.
There are wonderful tourist villages in Kerala. Aranmula, Kumarakom, Kovalam, Punnathoor Kotta are some of the popular tourist villages in Kerala. These villages give knowledge about the culture and tradition of the land.
The sleepy Kerala villages offer you the sight of rich and diverse vegetation, beautiful temples, rivers, many exotic birds etc. You will be mesmerised by the beauty of these villages. Once you visit the villages you can never forget this experience.
Seasons & Best time to visit Kerala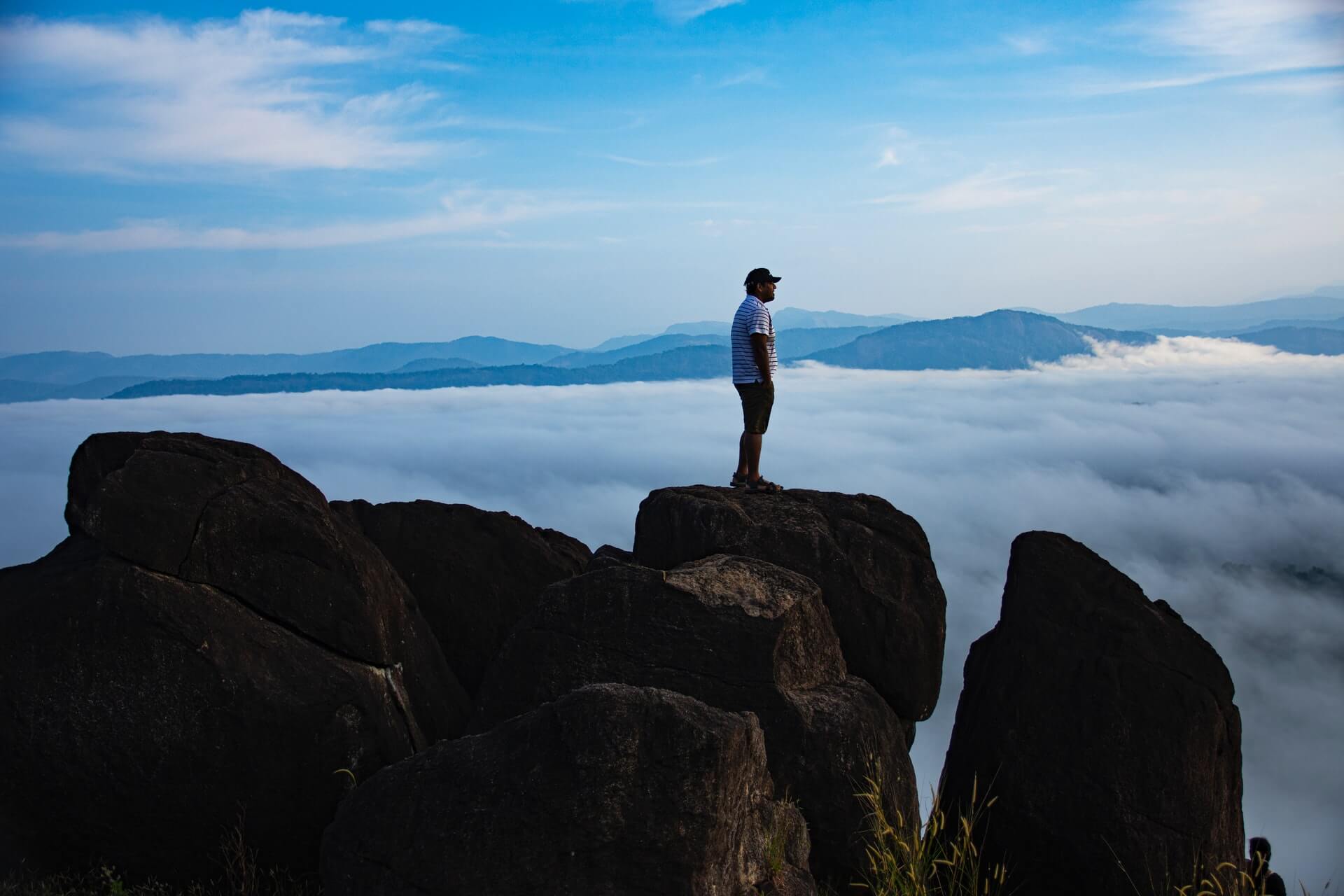 Kerala is a tropical land with pleasant climate. The three major seasons in Kerala are Summer (February - May), Monsoon (June - August and October - November) and Winter (December - January) with an interval of mild weather between August and October.
There is no significant falling, but towards the height of summer there is a partial falling of leaves. During the period February to May it gets increasingly hot, temperatures reach upto 35 degree centigrade.
Summer in Kerala:
Summers in Kerala are moderate when compared to other states in India. The Western ghats prevent the entry of the dry northern winds and the cool breeze from the Arabian sea blowing towards this small green land made the summer pleasant. Sudden downpours and thunderstorms are noticeable in Summer.
The Monsoon:
By the end of May or June beginning the scenario changes completely with the starting of dramatic monsoon. Winds from the Southwest begin to flow from the oceans, the clouds cover the sun and the rain begins to pour. The climate then is dark and cold.
The southwest monsoon lasts till August and there is a pleasant interval of two months before north-east monsoon. The weather at this time is nice and is the harvesting time in Kerala. The north east monsoon is different with thunder and lightning.
The Winter:
The winter in Kerala is cool with a temperature fall upto 25 degree centigrade. Mornings there will be fog covering trees and buildings. This pleasant winter is the time for major pilgrimages and festivals in Kerala.
Learn more about Best Time to Visit Kerala
People of Kerala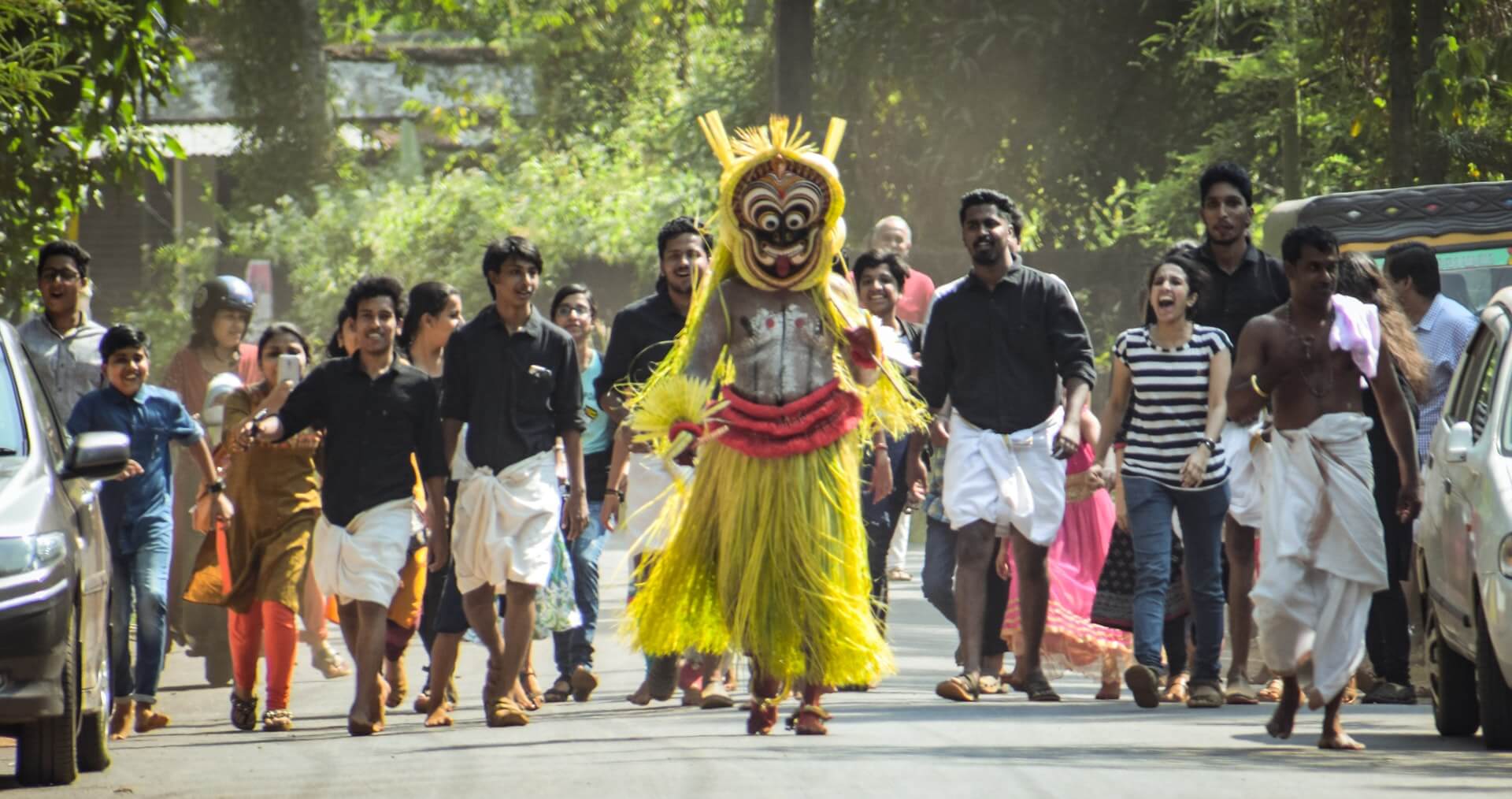 People in Kerala are simple, highly cultured and traditional. Kerala people also known as Malayalees (People speaking Malayalam) are polygenic and belong to different ethnic groups and religions. Kerala is the first state in India to have achieved the highest literacy level. This fact reflects in the progressive thinking of people of Kerala and in the male female ratio also.
Unlike other states in India, the people of Kerala are not into female infanticide and sex selective abortions. The people in Kerala are very social and have a great love for art and festivals. Another feature of Kerala is communal harmony. Even though the cast system is present, communal violence is not heard in Kerala like some other states. The people in Kerala are peace loving and have a great tolerance.
Learn more about People of Kerala
Quality of Life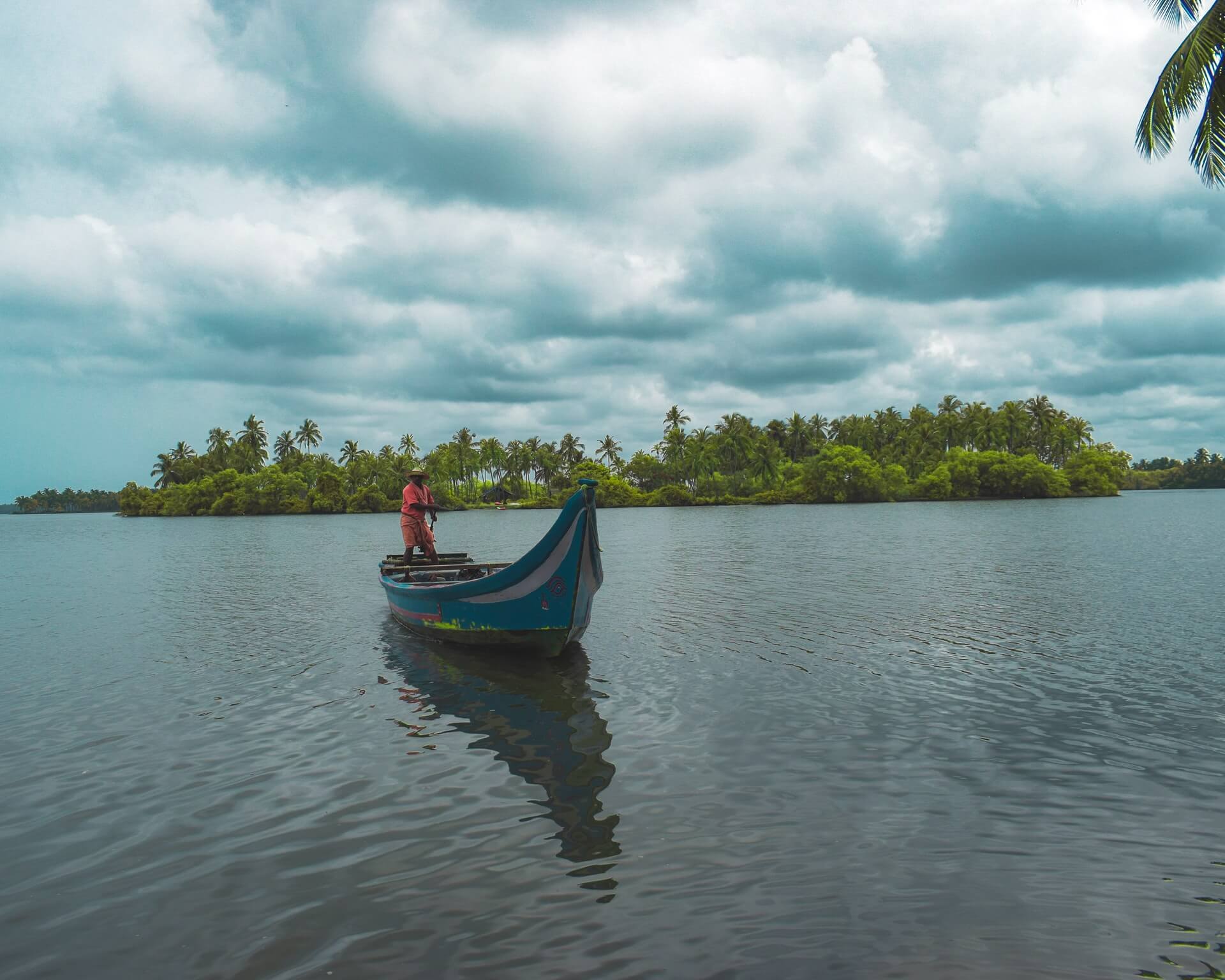 The quality of life in Kerala is greater than any other state in India and is in fact closer to the West. By retaining the traditional values Kerala has adapted easily to modern life. Kerala is one of the most progressive states in India with its high quality life and social welfare. The people in Kerala enjoy a unique cosmopolitan outlook.
The progressive thinking of people in Kerala made it a better place to live. The people in here are not not moved by the evils such as female child homicide, sex selective abortions etc. Women here enjoy many rights unlike other states in India. Over 90 % of people in Kerala own land where their home stands.
Kerala society is highly flexible to changes and can accept new traditions and cultures without any hesitation. The law and order in Kerala is the best in the country. The great urbanization rate is seen in Kerala.
Learn more about Quality of life in Kerala
Performing Arts in Kerala
The rich and vibrant culture of Kerala has attracted people for ages. The real beauty of Kerala lies in the culture of this small heavenly land. The treasures of Kerala are its unique art forms which reflects the life and traditions of the people.
From the renowned Kathakali to the folk dances, every art form in Kerala reflects the rhythmic impulse and rituals of the intellect sensitive people here. Religious and social history contributes to the origin of this performing arts thus making it an essential part of religious festivals and social events.
UNESCO declared Koodiyattam, an art form of Kerala as one among the masterpieces of oral and intangible heritage of humanity. It's for the first time in the history of UNESCO selecting an art form across the world and giving it recognition.
The main themes of these performing art forms are religious. Traditionally these art forms are performed during festivals and in social gatherings and temples. Some of these art forms are night long events. These art forms help in maintaining social interaction and bonding between people from different backgrounds.
There are classical art forms and folk art forms. Important classical art forms of Kerala include Kathakali and Chakyar Koothu. Kathakali is the spectacular art form of Kerala based on drama, music and dance.
Chakyar Koothu also called Koothu is one of the oldest theatre art forms. Apart from these, many wonderful folk art forms are also an unavoidable part of Kerala tradition and culture.
Main folk art forms of Kerala are Krishnanattam, Mohiniyattam,Thullal, Pathakam, Theyyam, Kalampattu, Kavadiyattam, Sarpa pattu, Thidambu nritham, Padayani, Chavittunadakam, Pulikali, Thiruvathirakali, Margamkali, Kolkali, Duff Muttu, Oppana etc.
Margamkali is an art form famous among Syrian christians of Kerala. Oppana, the wonderful art form is a Muslim bridal group dance, where the bride sits in the centre and others move around her singing and clapping their hands in a rhythmic way.
Learn more about Performing Arts in Kerala
Kerala Geography
With an area of 38,863 square kilometre Kerala's coast runs 580 km in length and 35 -120 kilometre in width. A network of forty four rivers are seen in Kerala. Kerala is the one place with many diverse geographical features.
Eastern Kerala has lands bordered by western ghats and which include high mountains, beautiful valleys etc. Here the lands are covered either with dense forests or tea and coffee plantations. Forty one of Kerala's forty four rivers originate in the eastern region.
West side of the mountain lies the midland plains with an area of land running along central Kerala. The lowest regions of midland plains host paddy fields and the elevated land slopes have rubber and fruit trees along with black pepper, tapioca and other crops.
The western ghat rises on an average elevation of 1500 meters above sea level and in certain areas the elevation is above 2500 meters. Kerala's coastal belt is relatively flat with green paddy fields, coconut trees, a fine network of interconnected canals and rivers.
Kuttanad, the rice bowl of Kerala in Alleppey district comprises more than 20% of India's waterways by length. The backwaters, canals and rivers in Kuttanad made the coastal belt of Kerala rich with water.
Learn more about Geography of Kerala
Festivals of Kerala
Festivals are celebration time in Kerala. The festivals of Kerala are connected with local traditions and religions. Kerala is a land of many colorful festivals which have a history behind them. The diversity of the land reflects in festivals also.
There are so many different festivals in Kerala. In Kerala it's the time to express the spirit of celebration. Festivals preserve the wonderful Kerala tradition and culture.
Festivals express the harmony of spirit. With so much fun and excitement, festivals are a time to come together with family and friends. Boat races, which is an important event in Kerala, originated as a religious event and gradually turned out to be a great social event.
Onam the state festival of Kerala is the biggest festival and it falls in the Malayalam month Chingam (between the periods August - September). Onam is the harvest festival of Kerala. Onam is the one festival which is celebrated among all the communities.
Carnival of Onam lasts for 10 days. This is the festival where you can see the typical Kerala culture and tradition including pookkalam (decorated flower designs), delicious Sadhya, Kaikottikali (a dance form performed by women in sari), snake boat race etc.
Vallam Kali, the traditional boat race is one remarkable event in Kerala. It is the race of traditional boats. The Nehru Trophy boat race, boat race in Mannar, Aranmula and Thiruvanvandoor are some of the most important in the list. The excitement of the race attracts thousands of tourists every year. There are so many religious and local festivals in Kerala.
Vishu is another festival celebrated with great passion and spirit. Vishu is the astrological New Year day of Kerala. Bursting crackers is one exciting thing about Vishu. On this day all go to the temple.
The heart of this festival lies in the preparation of Vishu Kani, the divine offering consisting of arrangement of articles like raw rice, vegetables and so many other things in Pooja room along with the yellow Konna flower and the lighted bell metal lamp called Nilavilakku.
This arrangement was done the previous night. On the day of Vishu the first sight should be this Vishukkani. Vishu is celebrated in the month of April.
Thiruvathira, Thrikarthika, Ashtamirohini, Mahashivaratri and Navaratri are some of the Hindu festivals celebrated in Kerala.
Christian religious festivals like Christmas and Easter are also celebrated in a great way. These festivals are celebrated by Christians with great passion. In addition to this there are some local religious events conducted in churches in Mannar, Parumala etc. Maramon convention is one important Christian religious event in Kerala.
Muslim religious festivals like Bakrid, Id Ul Fitr, Miladi Sharif, and Muharram are celebrated by Muslims in Kerala. Chandanakudam at Beemapalli is another colourful Muslim festival in Kerala.
Also there are so many local festivals in Kerala celebrated with excitement and spirit. They are Pooram festivals, Theyyam festivals, Padayani festivals and Boat races.
Learn more about Festivals of Kerala
Travel Tips & Quick Facts
Kerala with its breathtaking beauty and serenity offers you an unforgettable experience of your life. Still there are some travel tips that you have to keep in mind while you are in Kerala.
Best Time to Visit :
Although Kerala has pleasant weather throughout the year the best time to visit Kerala is September - March. Monsoon is also an ideal time to go for warm massages.
Communication :
Kerala may look untouched by time, but all modes of communication are available here.
Currency :
Currency in Kerala is Indian Rupee. Foreigners can bring unlimited foreign currency, money exchange in Kerala is not a big problem as there are so many exchange centres, but it will take some time.
Credit Cards :
Credit cards are accepted in main hotels, restaurants and shopping centres.
What to Eat :
Various types of foods are available in Kerala. All standard restaurants in Kerala offer Mughlai, Chinese,Continental, Indian, Fast Food and traditional Kerala foods.
What to Wear :
There is no strict restriction or rules for clothes to wear in Kerala, but nudity is not allowed in any part of Kerala. Cottons are an ideal option. Sunglasses, sunscreen lotion and hats will be handy while travelling.
Languages :
The official language of Kerala is Malayalam. But almost everyone in Kerala can converse in English.
Health and Safety :
Keep your medical certificates and medicines with you. Avoid purchasing any illegal stuff. Heavy penalty with imprisonment is there for possession of narcotic drugs. Avoid eating cut fruits and raw salads, and avoid drinking roadside water.
Emergency Numbers :
Police Control Room - 100
Fire Station - 101
Ambulance - 101
While traveling on Highways: 9846 100 100
While traveling in Trains: 9846 200 100
Travel and Safety Measures :
Though the people in Kerala are genuinely simple, polite and helpful there are some anti social elements like everywhere. So it's better to take some precautions while travelling. Do not wear revealing clothes and keep your valuables safe. Its better to avoid public display of affection like hugging and kissing as it is not accepted in Kerala society.
Kerala Souvenirs
A souvenir is an object a person acquires for the memories the owner can relate to it. Souvenirs have real significance in the tourism industry. Tourism industry designates tourism souvenirs as memories connected to a particular location.
Everything about Kerala is unique and after completion of your journey you will get confused on selecting souvenirs from a huge collection . There are so many things which reflect the culture, history, art and socio-religious aspects of this God's Own Country.
Kerala offers a wide variety of attractive souvenirs including some of the most beautiful handmade items, paintings etc. Handmade products are made from coconut shells, wood, clay and cane.
Some of the typical souvenir items in Kerala are Aranmula Kannadi - a metal mirror unique to Kerala, Kasavu Sari which is a traditional wear of Kerala women, Nettipattam - caparison for elephants, Nettoor Petti - traditional jewellery box, Nilavilakku - a brass lamp, Ramacham Vishari which is a handmade fan, Mural paintings, Ravi varma paintings, Kathakali showpiece, Chundan Vallam showpiece, Coir products and Spices.
These souvenirs are available in Culture Shoppe, an official agency of Kerala Govt Tourism, as well as other shops in Kerala.
Learn more about Where to buy Souvenirs in Kerala
---
Kerala, the green beautiful land has always been a great visual experience for the viewers. The breathtaking beauty and serenity of Kerala made it the most popular tourist destination.
Think of houseboats or treehouses or calm beaches or hill stations, Kerala is first place to pop up in your mind. Isn't it? So why wait any longer? Check our all-inclusive Kerala tour packages for a memorable time.