Kozhikode is an enchanting city steeped in history and culture. It offers a captivating array of sightseeing places to visit in Kozhikode/ Calicut in 2 days. With its beautiful beaches, lush greenery, and rich heritage, Kozhikode offers a plethora of sightseeing opportunities for visitors.
The city is home to several iconic landmarks, including Kozhikode Beach, Kappad Beach, and Thusharagiri Waterfalls. You can also explore the city's museums, art galleries, and temples. In addition to sightseeing, Kozhikode offers a range of activities, such as boating, trekking, and bird watching. A two-day trip to Kozhikode is the perfect way to experience the city's unique blend of history, culture, and natural beauty.
Kozhikode/ Calicut Places to Visit in 2 days
Day 1 Kozhikode Places to Visit
Kozhippara Falls
Thikkoti Lighthouse
Beypore
Mananchira Square
Matri Dei Cathedral
Vellari Mala
Kappad Beach
Day 2 Kozhikode Places to Visit
Tali Temple
Kakkayam
Kadalundi Bird Sanctuary
Kozhikode Beach
Pazhassiraja Museum
Peruvannamuzhi Dam
Elathur
Here is the list of places to visit in Kozhikode/ Calicut in 2 Days:
1. Kozhippara Falls
Kozhippara Falls is a natural wonder situated in Kozhippara village, renowned for its scenic beauty and lush greenery. The serene falls attract visitors from across the globe and serves as a popular tourist destination.
Surrounded by dense forests, the cascading waterfalls create a tranquil atmosphere for relaxing and rejuvenating. Adventure enthusiasts can indulge in trekking and rock climbing at this sought-after spot.
2. Thikkoti Lighthouse
The Thikkoti Lighthouse, erected in 1902, is a significant monument in Kozhikode. It functions as a guiding beacon for ships and boats. It rises impressively to a height of 33 meters and boasts a potent light visible from a distance of 18 nautical miles.
Under the administration of the Directorate General of Lighthouses and Lightships, the Thikkoti Lighthouse warmly welcomes you and provides the opportunity to ascend to the top. From its top, you can enjoy a sweeping, panoramic vista of the nearby surroundings.
3. Beypore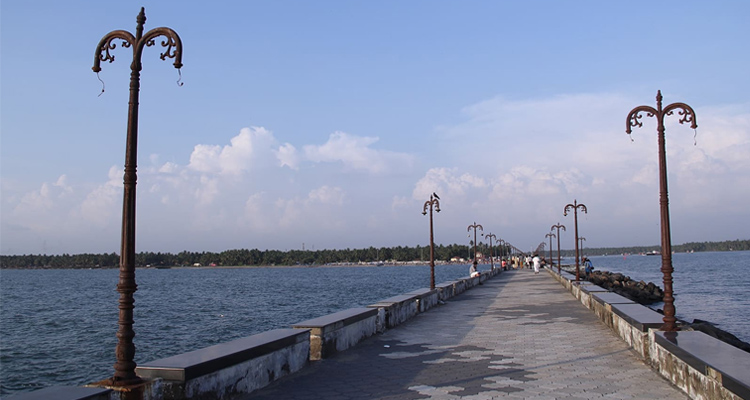 Beypore stands as a coastal town with a fascinating history, renowned for its shipbuilding industry, which has flourished since the 16th century. Located at the mouth of the Chaliyar River, the town boasts a vibrant fishing community.
Notably, Beypore is celebrated for its 'Urukkus,' traditional wooden boats meticulously crafted by skilled artisans using age-old methods. Tourists worldwide flock to the historic coastal town to witness its captivating shipbuilding process and embrace its unique culture and traditions.
4. Mananchira Square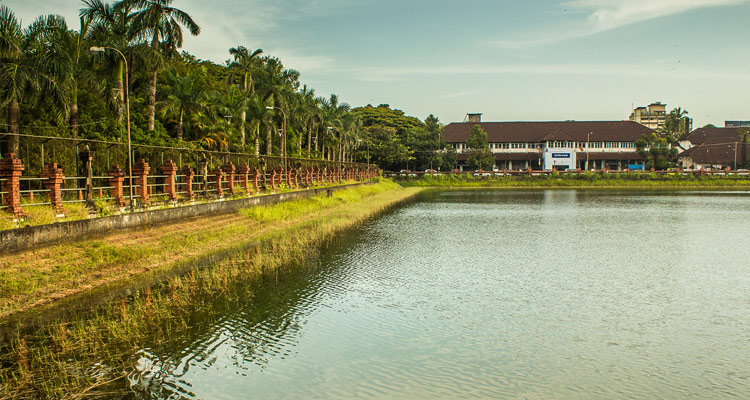 Mananchira Square, a sprawling public park, spans an area of 3.49 acres and finds itself encircled by significant structures such as the Town Hall and the Public Library. Its primary highlight is a sizable pond, which serves as the main attraction for both locals and tourists.
Surrounding the pond, you can stroll along a pleasant walking track and find multiple benches to relax on. It is a popular spot and is frequently adorned with cultural events like music and dance performances throughout the year.
5. Matri Dei Cathedral
The Matri Dei Cathedral, also known as the Mother of God Cathedral, is a significant religious monument with rich historical and cultural value. Built by Portuguese explorers in the 16th century, the cathedral displays a captivating blend of European and Indian architecture adorned with intricate carvings and ornate decorations.
It serves as a cherished place of worship for Kozhikode's Catholic community and attracts global visitors eager to admire its stunning beauty and learn about its captivating past.
6. Vellari Mala
Vellari Mala, a picturesque chain of hills extending approximately 15 kilometers, captivates with its scenic allure and abundant greenery. The hills are a haven for diverse flora and fauna, harboring rare bird and animal species. Trekking, camping, and bird-watching opportunities abound for visitors.
The hill station's renown extends to its traditional handicrafts and spices. For nature enthusiasts and those yearning for tranquil getaways amidst nature's embrace, Vellari Mala stands as a must-visit destination of choice.
7. Kappad Beach
Kappad Beach, renowned for its tranquil allure and historical importance, is a favored tourist spot. According to historical accounts, Portuguese explorer Vasco da Gama set foot on this beach in 1498, heralding European trade with India.
Coconut groves surround the beach, providing a picturesque vista of the Arabian Sea. You can relish swimming, sunbathing, and leisurely strolls along the shore. The nearby Kappad Beach Resort offers comfortable lodging and various amenities to enhance the tourists' experience.
8. Tali Temple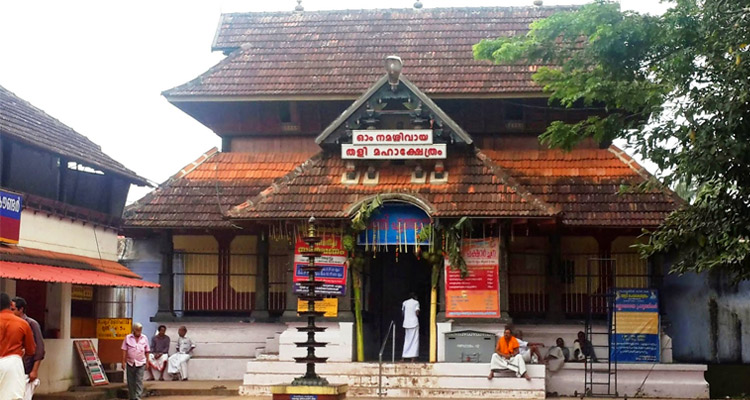 The Tali Temple, a place of immense reverence, holds great religious and cultural importance for Hindus. Dedicated to Lord Shiva, it is believed to have been constructed in the 14th century by the Zamorin ruler of Kozhikode.
The temple's architecture combines traditional Kerala and Dravidian styles, showcasing elaborate carvings and sculptures on its walls and pillars. A sought-after tourist spot, the Tali Temple draws visitors from around the globe, offering them a spiritual and cultural experience of profound heritage.
9. Kakkayam
Kakkayam stands among the favored tourist places to visit in Kozhikode. It is enveloped by verdant forests, providing a tranquil ambiance for visitors to relish. The dam, built in the early 1970s, plays a pivotal role in supplying water to the region. The area's rich biodiversity includes elephants, tigers, and leopards, among others.
Trekking, bird watching, and camping are cherished activities for visitors. Nature enthusiasts and those yearning for a serene escape from urban life find Kakkayam an irresistible must-visit destination. You may take a refreshing dip or indulge in photography amidst the picturesque surroundings.
10. Kadalundi Bird Sanctuary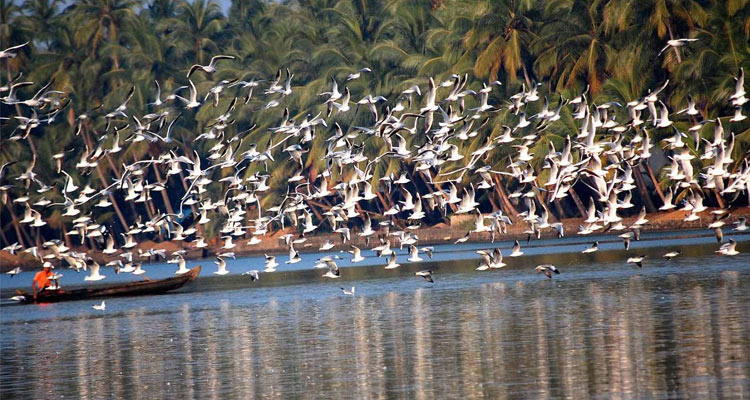 The Kadalundi Bird Sanctuary, situated at the confluence of the Kadalundi River and the Arabian Sea, is a crucial hub for the conservation of the region's flora and fauna. It is a protected area providing refuge to diverse bird species. It also welcomes a wide variety of winter migratory birds.
The sanctuary is noted for its mangrove forests and estuarine ecosystem and is managed by the Kerala Forest Department. Its natural charm attracts birdwatchers and nature enthusiasts. It plays a vital role as a breeding spot and habitat site for endangered bird species.
11. Kozhikode beach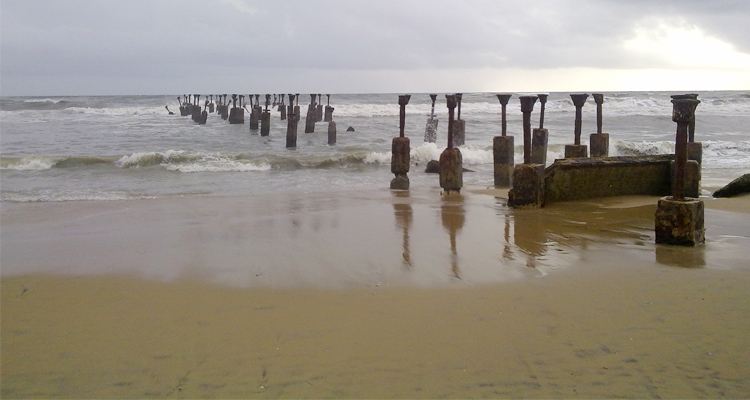 Kozhikode Beach is among the beloved tourist places to visit in Kozhikode. Situated on the Malabar Coast, the splendid beach exudes tranquility and historical charm. Its captivating views of the Arabian Sea, golden sands, and gentle breeze provide a perfect setting for relaxation.
The beach has a rich cultural heritage as a prominent spice and textile trading port. Nearby, you can explore landmarks like the Kozhikode lighthouse and ancient Portuguese fort ruins, adding allure and history to the experience.
12. Pazhassiraja Museum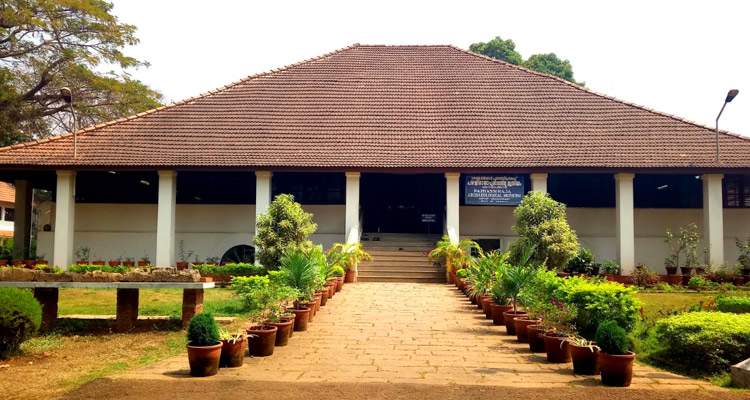 The Pazhassiraja Museum, founded in 1976 and named in honor of the esteemed freedom fighter Kerala Varma Pazhassi Raja, is a renowned institution. With an extensive array of exhibits, it showcases ancient coins, sculptures, paintings, and weapons, along with a special section dedicated to the life and era of Pazhassi Raja.
The museum also has an impressive collection of manuscripts that are preserved in its library. Drawing thousands of tourists annually, the museum serves as a treasured attraction of the region. You can trace the history of Kerala through the museum's galleries.
13. Peruvannamuzhi Dam
Peruvannamuzhi Dam is an important dam located in Kerala. It serves as a reservoir, providing water for irrigation and drinking purposes in the region. The dam is situated amidst lush greenery and offers a scenic backdrop for visitors. Boating and bird watching are popular activities here.
The reservoir's serene surroundings make it an ideal spot for picnics and nature lovers to immerse themselves in the tranquil ambiance. You can enjoy activities such as angling, boating, and kayaking on the reservoir lake.
14. Elathur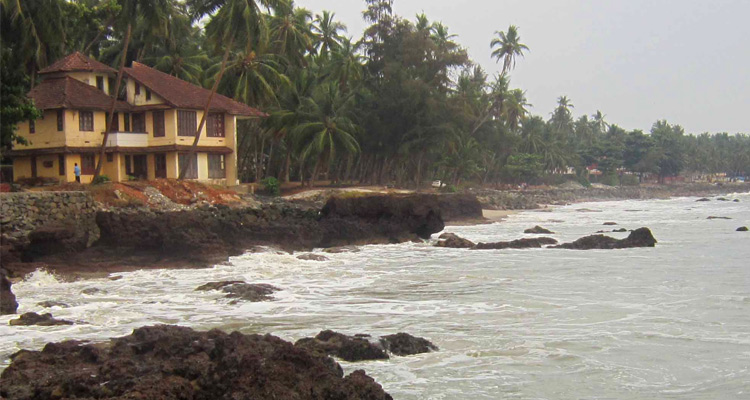 Elathur, a charming coastal village, graces the banks of the Elathur River as it merges with the Arabian Sea. Renowned for its picturesque allure, it draws numerous tourists. With a significant history, Elathur flourished as a vital trading hub during the medieval era. The village boasts several revered temples and mosques, attracting devotees from far and wide.
Agriculture and fishing form the backbone of the local economy, with coconut and banana plantations flourishing in the region. You can experience the living culture of Elathur by exploring its local markets and savoring succulent seafood recipes.
More to Explore in Kozhikode/ Calicut
Kozhikode is home to many attractions, including historical monuments, temples, and beaches. Apart from the sightseeing destinations mentioned above, you can also explore Payyoli and Parapally Beaches for refreshing sunset scenes.
Lokanarkavu Temple, Valayanad Temple, and Azhakodi Devi Temple are some spiritual places to visit in Kozhikode in 2 days. History lovers can explore Deepanjali Lamp Museum, Krishna Menon Museum, and Indian Business Museum for a deeper insight into the region's heritage.
Upholding its reputation as one of the oldest cities in India, its narrow lanes are full of vibrant bazaars and chic boutiques offering local handicrafts and souvenirs for tourists. Popular items include rosewood sculptures, Kalaripayattu swords, and tantric masks.
For those who wish to indulge their taste buds during the trip, there are lots of food options ranging from traditional South Indian delicacies to exotic seafood. Kallumekaya roast and Kozhikode Halwa are some of the popular dishes that should not be missed when visiting the beautiful coastal city. With so many places to explore, Kozhikode is a perfect getaway for travelers looking for a unique experience.