Cochin, commonly referred to as Kochi, is a town where South Indian cuisine, Chinese fishing nets at Fort Kochi, European colonial culture, and wonderful, multicultural people coexist. The 2.1 million populated region has long been referred to as the "Queen of the Arabian Sea." It is a result of the city's popularity as a major hub for the trade of spices beginning in the 14th century. You can spend time amidst the natural beauty of the tropical paradise by booking our Kochi Darshan Packages.
Innumerable tourist attractions relevant to history, nature, luxury, or adventure are available in the port city. Because of its long history as a trading port city, Cochin has a rich culture, lively festivals, and distinctive traditions to offer. You can enjoy watching the massive skyscrapers and beautiful fishing boats dotting its skyline.
Explore Cochin's distinctive style that combines history, tradition, and modernity with our Kochi Darshan Packages that accommodate the needs of all types of travelers. These packages include the best places to visit in Cochin and all captivating activities to enjoy.
We also share details of the best cab vendors from Kochi to make your trip convenient. Our team understands your preferences and takes care of arrangements to personalize your trip. Our Kochi Darshan Packages are suitable for those traveling with families, friends, couples, and even solo. The packages can be customized to include your preferred sightseeing places in Kochi. You can explore the best tourist attractions in and around Kochi and enjoy a comfortable stay with our Kochi tour packages with stay and hotel.
Top Places to Visit in Kochi Darshan Packages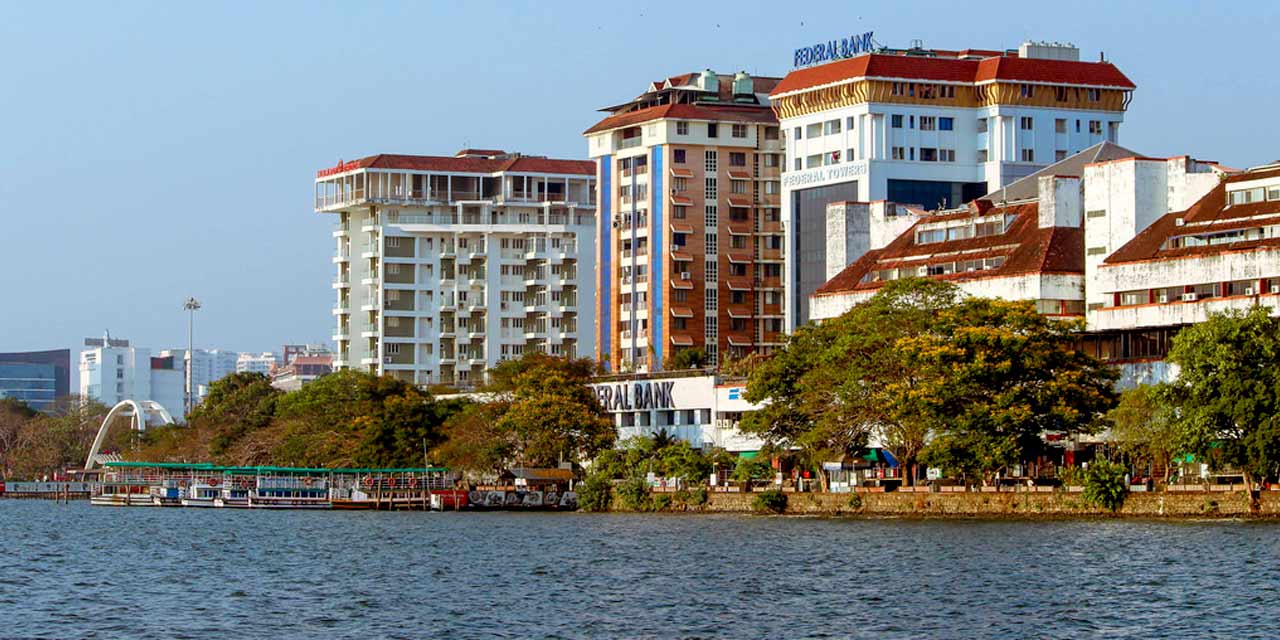 One of the most well-liked hangout spots in Kochi is Marine Drive. It is also among the top destinations in Kochi to visit at night. Couples normally stop by for the popular boat tours that take them to a range of other tourist attractions, like the Mattancherry Jewish Synagogue.
Three bridges, The Houseboat Bridge, The Rainbow Bridge, and The Chinese Fishing Net Bridge, are situated on this promenade and have outstanding feature architecture. Along the walkway are many well-known restaurants. Marine Drive in Kochi is also a great location to spend time with friends and family or simply by yourself.
2. Kerala Folklore Museum
Kerala Folklore Museum is one of the top tourist destinations in Ernakulam. It is a unique museum where you can see anything from antiques and sculptures to tribal art and folklore displays.
The museum is a 3-story structure that was constructed in 2009 and represents Kerala's historical legacy. It showcases folkloric and tribal items from the state as well as cultural exhibits. The building's exterior exhibits traces of the Malabar architectural style. It is home to various musical instruments, costumes, and masks, as well as tools from the Stone Age.
3. Santa Cruz Basilica
One of eight basilicas in India, the Santa Cruz Basilica was built by the Portuguese in 1505. It is the Cathedral church of the Diocese of Cochin and is considered one of the heritage sites of the state. The church's more than 500-year-old Gothic design radiates elegance due to its pastel-colored interior and ancient artwork.
People of diverse ethnicities and religious backgrounds attend the church. Together with the lovely stained glass windows, the columns are also embellished with frescoes and seven enormous canvas paintings. Several exquisitely painted depictions of Christ's Via Crucis can be found on the ceiling. Since it celebrates the foundation of Christianity in India, this Cathedral has huge significance for the Christians living in Kochi. It reflects historical glory and pride.
4. Willingdon Island
Willingdon Island, one of India's leading man-made islands, is named after Lord Willingdon, the former British Viceroy of India. It is a magnificent island that offers many connections with the Kochi port and other local, regional, and international ports.
The island also houses some of the district's luxurious hotels as well as commercial and industrial complexes. Wellington Island is connected to the Kochi mainland by a bridge. The headquarters of India's southern naval command, a museum, and a natural habitat are some interesting spots on the island.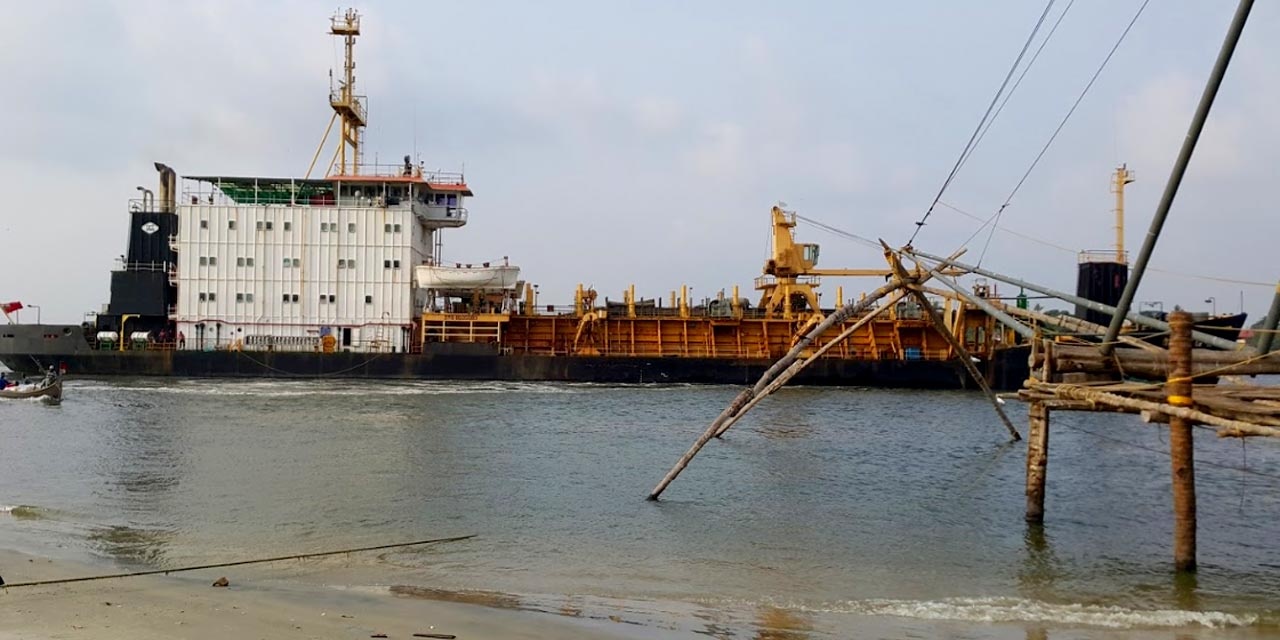 Fort Kochi is a seaside town in the southwest of Kochi. It is renowned for its old-world colonial appeal. The charming city is filled with European buildings and has an overall ambiance that constantly brings to mind the colonial powers who once governed the area.
With its toy-town-like streets, vibrant and lovely architecture, and a picturesque view of the coastline, it still exudes the spirit of an old colonial city, much like the tiny villages of southern Europe. You can fully unwind here because the stores, locals, and streets all move at their own pace. The Old or West Kochi fishing village is located in Fort Kochi. Moreover, this location has an Indo-Portuguese Museum.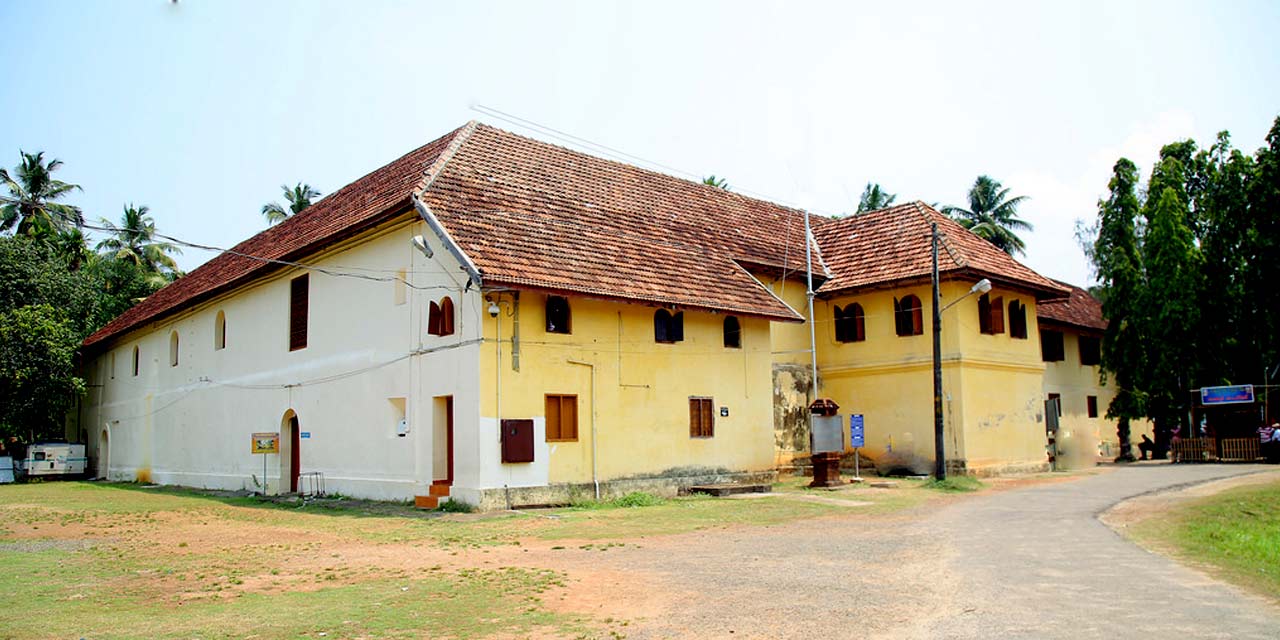 The Portuguese built Mattancherry Palace, also called the Dutch Palace, and later gifted it to the King of Cochin in 1555. It is now a museum that displays murals and artifacts showing exhibits and portraits of the Rajas of Cochin.
Its design and architecture are similar to a traditional Kerala home, with four separate wings and a patio in the middle. The Mattancherry Palace's four distinct wings are arranged around a central courtyard that also houses a temple. It is the best illustration of colonial and Keralan architectural fusion.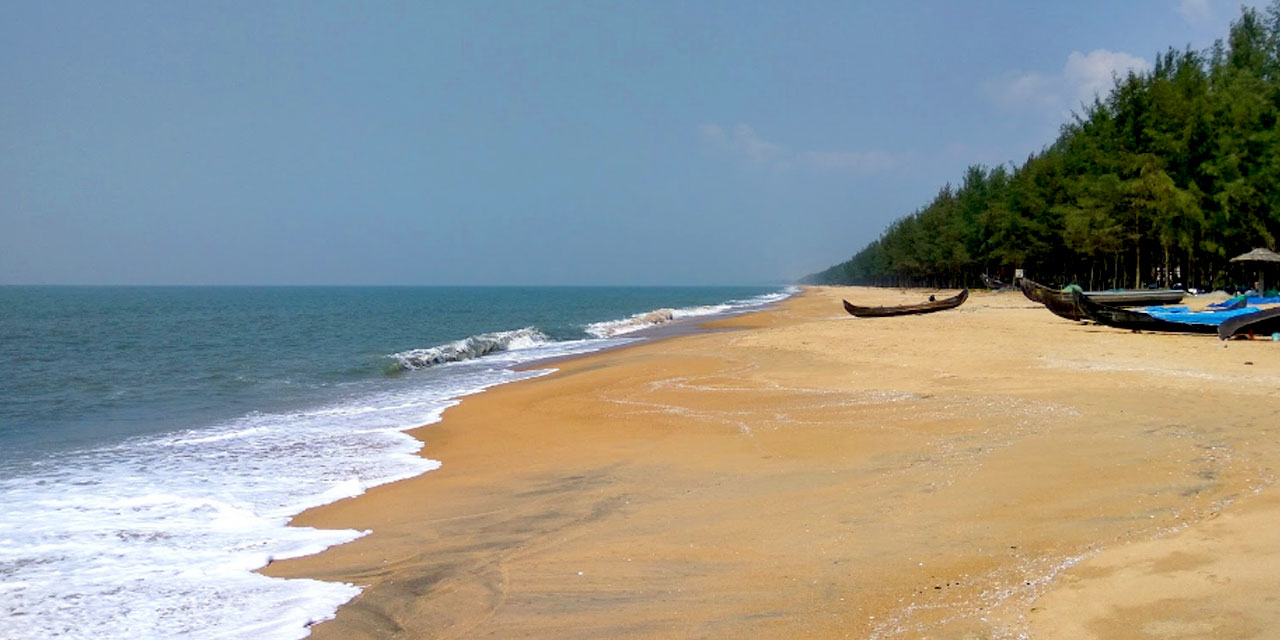 Cherai Beach, which extends for 10 kilometers, is one of Kochi's busiest beaches. It is an immaculate and peaceful setting. It is a great place to unwind and observe Chinese fishing nets or the Cheena Vala because it is secluded from the backwaters by a small strip of land.
Coconut plantations in various shades of lush green and liveliness are dispersed across Cherai. The golden beach, seashells, calm waves, and fishing boats make up Cherai Beach's beautiful surroundings. It is an appealing destination for photographers.
8. Jewish synagogue
Cochin Jewish Synagogue, also known as Paradesi Synagogue of Mattancherry Synagogue, is the oldest operating synagogue not only in Kochi but also in the Commonwealth of Nations. It was constructed in 1568 by either the Malabar Yehudan people or the Cochin Jewish tribe.
The synagogue was established by Spanish-speaking Jews, therefore it is also known as "Paradesi," which means "foreigners," and shares walls with the Mattancherry Palace. The Paradesi Synagogue is home to some extremely valuable and rare antiques, including a carved teak ark containing four scrolls of Torah (the first five books of the Old Testament), silver and gold crowns, chandeliers made of Belgian glass, century-old copper plates, hand-woven oriental carpets, and a clock tower.
9. Bolgatty Palace
One of the oldest Dutch palaces still in existence outside of Holland is Bolgatty Palace, which is situated on Kochi's Bolgatty Island. It is a magnificent depiction of Kochi architecture. It was originally constructed in 1744 by Dutch tradesmen, who later expanded it and landscaped the area around it with gardens.
Bolgatty Palace is filled with lush gardens, clear skies, and the natural treasures of Kerala. The resort is a mere walk from many of Kochi's prominent tourist destinations, including Mattancherry Palace and Marine Drive.
The palace is two stories tall and has lavishly furnished rooms as well as a sizable lounge that displays old portraits. From mainland Ernakulam, a boat can take you to the palace. A top-notch golf course nestled among backwaters is also located on the Island.
10. Hill Palace Museum
The Maharaja of Kochi's imperial assets and numerous archaeological antiquities are on display at Hill Palace Museum. It is a heritage museum offering real information and antiques. The museum's gorgeous gardens and refreshing exterior are an additional pleasure.
You can admire a variety of paintings, swords, manuscripts, murals, and other things owned by royal families. The Crown, made of gold, is one of this palace's main attractions. Along with the contemporary art gallery, other attractions include the Indus Valley Civilization's Mohenjo Daro and Harappa plaster cast prototypes, granite, and laterite memorials.
You can also witness rock-cut Stone Age weapons, Kudakkallu (tombstone), Thoppikkallu (hood stone), and granite and laterite memorials.
---
These are just a few sightseeing places in Kochi. If interested, you can also plan a visit to other tourist places in Kochi, such as St. Francis Church, Chottanikara Bhagavathy Temple, Gowreeswara Temple Cherai, and Malayattoor.
You can spend some time witnessing elephants in their natural habitat at Kodanad Elephant Training Centre.
In addition to our list of top cab vendors offering Kochi Darshan Packages, we have also created the list of best Delhi Darshan packages, Chennai Darshan packages, Hyderabad Darshan packages, Kolkata Darshan packages, and Mumbai Darshan packages.
If you have an extra day or two and wish to explore more areas near Kochi on your Kochi Darshan Packages, then you can choose an exclusive tour to places such as Veeranpuzha Lake and Backwaters (12 km), Kalady (28 km), Pallipuram Fort (25 km), Santhana Gopala Krishna Temple (65 km), and Andhakaranazhi Beach (25 km).
Book your exciting sightseeing trip to Kochi today!