Kochi, also known as Cochin, is a vibrant coastal city in the southwest Indian state of Kerala. Known as the 'Queen of Arabian Sea,' it is a bustling commercial port. It lies between the Arabian Sea and the Western Ghats.
With its beautiful coastal landscape, ancient temples, majestic monuments, and vibrant citizens, Kochi has much to offer tourists. You must book Kochi City tour packages to make the most of your time in this exciting city. These offer sightseeing tours, shopping experiences, and cultural activities.
Kochi is Kerala's prime financial, commercial, and industrial capital. It is a peaceful city and one of the most picturesque tourist destinations on the Malabar coast. Its rich and vibrant culture, charming traditions, soul-stirring art, mouth-watering cuisine, astounding dance forms, and abundant cultural attractions amaze tourists from all over the world. It is the gateway for many to start their Kerala tour.
A Kochi city tour by Kerala Tourism, a subdivision of Holidays DNA, is the most enthralling way to explore the city. Our Kochi city tour packages have been specially curated to meet your preferences and needs. We have carefully curated each package to include various activities.
Our facilities are coupled with world-class services by leading tour operators in Kochi. With our Kochi city tour packages, you can enjoy a memorable experience. You can visit all the tourist attractions of Kochi safely and comfortably.
Top Tourists Attractions to visit through Kochi city tour packages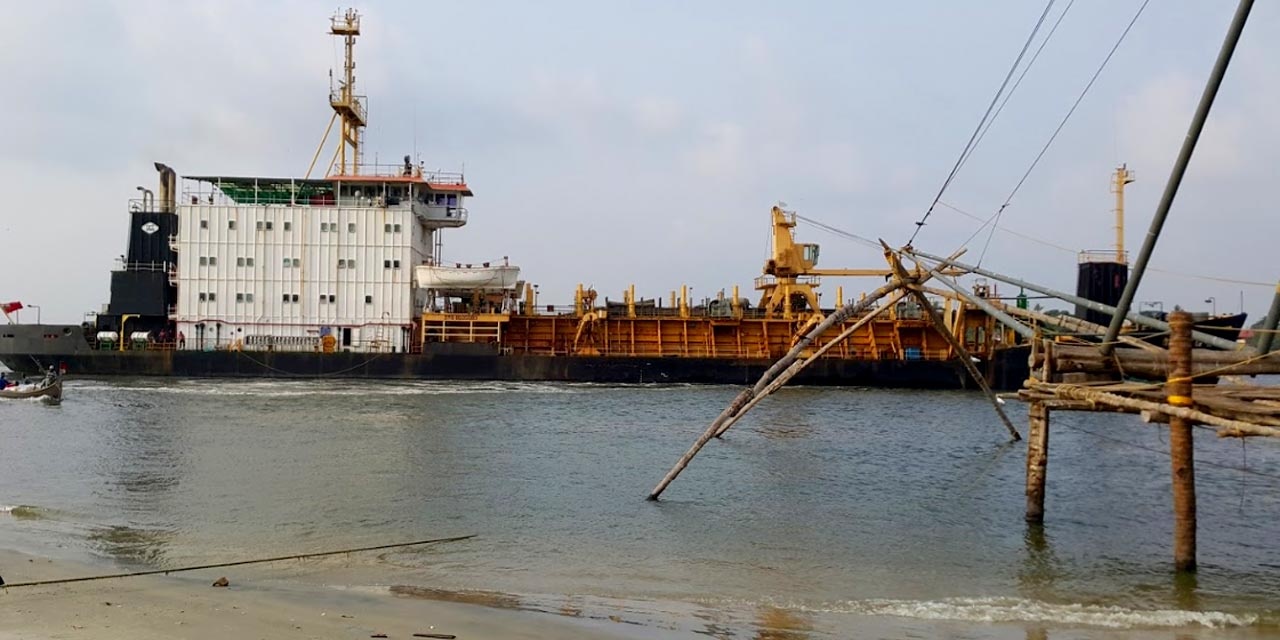 Fort Kochi is a splendid seaside neighborhood in Kochi. Steeped in history and culture, it holds on to every single cultural change over the years. Architecture enthusiasts can admire its Dutch, Portuguese, and British colonial architecture. You will be mesmerized by the toy town-like streets, colorful buildings, and picturesque beach views.
At the beach, you can enjoy the elaborate Chinese fishing nets and the beautiful views of the setting sun. You can visit the historic European architecture-styled fort. Party lovers can check out the annual Kochi festival on the white sandy beach. You must also visit Santa Cruz Basilica, St. Francis Church, and the Dutch Seminary.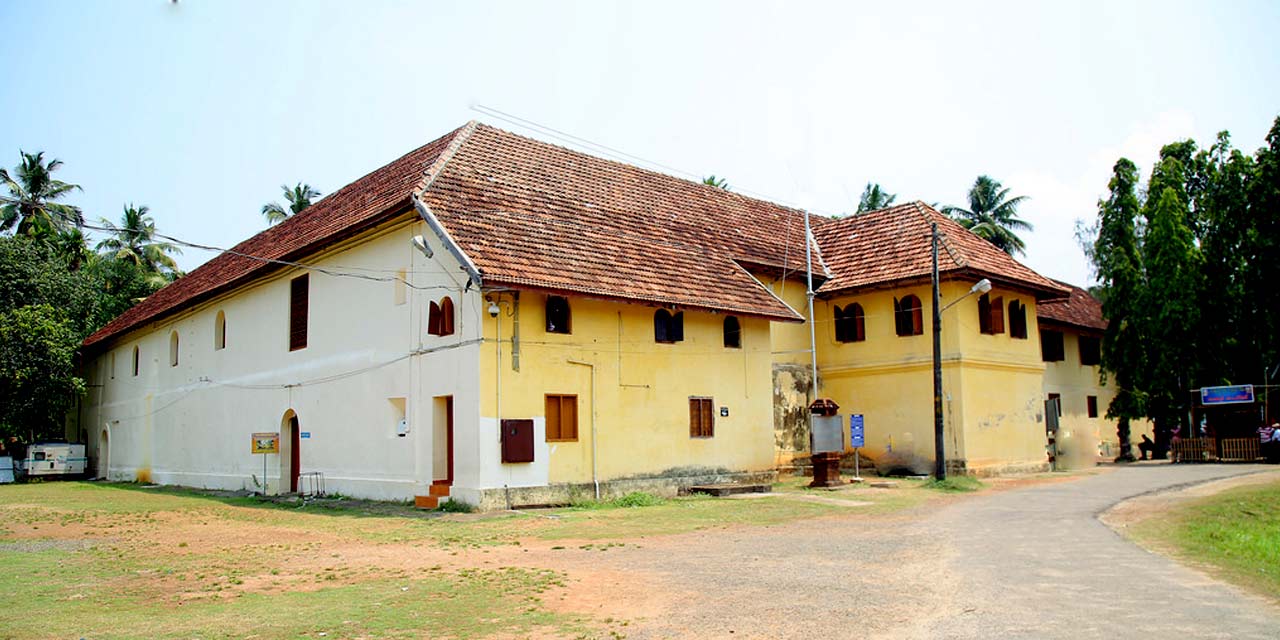 Popular as the Dutch Palace, Mattancherry Palace is now a museum with long and spacious halls and a central courtyard. It features Kerala murals and life-sized portraits of the Rajas of Kochi. You can also view other exhibits like sheathed swords, royal caps and coins, daggers, ceremonial spears, and axes.
The quadrangular-shaped palace reflects the traditional Nalukettu architectural style. However, its arches and chambers carry European influences. In the 16th-century double-storied building, you can view a Hindu temple dedicated to the deity of the royal family, Pazhayannur. Culture and architecture enthusiasts can take away great learnings on visiting this palace.
3. Jew Street
Jew Street in Mattancherry is known for its old-world charm. The Jewish neighborhood is one of the region's oldest areas. It was the heart of the once-thriving Cochin Jewish Community. The aroma of fresh spices from the spice shops lined up along Jew Street fills the air and lures tourists. You will love to shop for souvenirs and antique wares here.
From a walk through the narrow alleys between colonial-era buildings to shopping for interesting trinkets, there are several activities to enjoy in Kochi. You can show off your bargaining skills while buying colorful jewelry, carved spice boxes, vintage furniture, vibrant masks, and lamps. You should also look for crocheted and embroidered clothes, handmade aromatic soaps, and perfumes.
4. Jewish synagogue
Jewish or Paradesi Synagogue in the Mattancherry area of Kochi was built in 1568. It is the oldest active synagogue in Kochi and the Commonwealth of Nations. The erstwhile Raja of Kochi donated land adjacent to the Mattancherry Palace to build this synagogue. Architecture lovers will admire the wrought-iron gates, splendid pillars, and a Dutch-style clock tower.
You can behold the beauty of the charming Belgian glass chandeliers, Chinese hand-painted blue floor tiles, and a pulpit with brass rails. You must check out other unique artifacts, which include Torah scrolls, paintings depicting Jewish history, and a rug gifted by an Ethiopian emperor.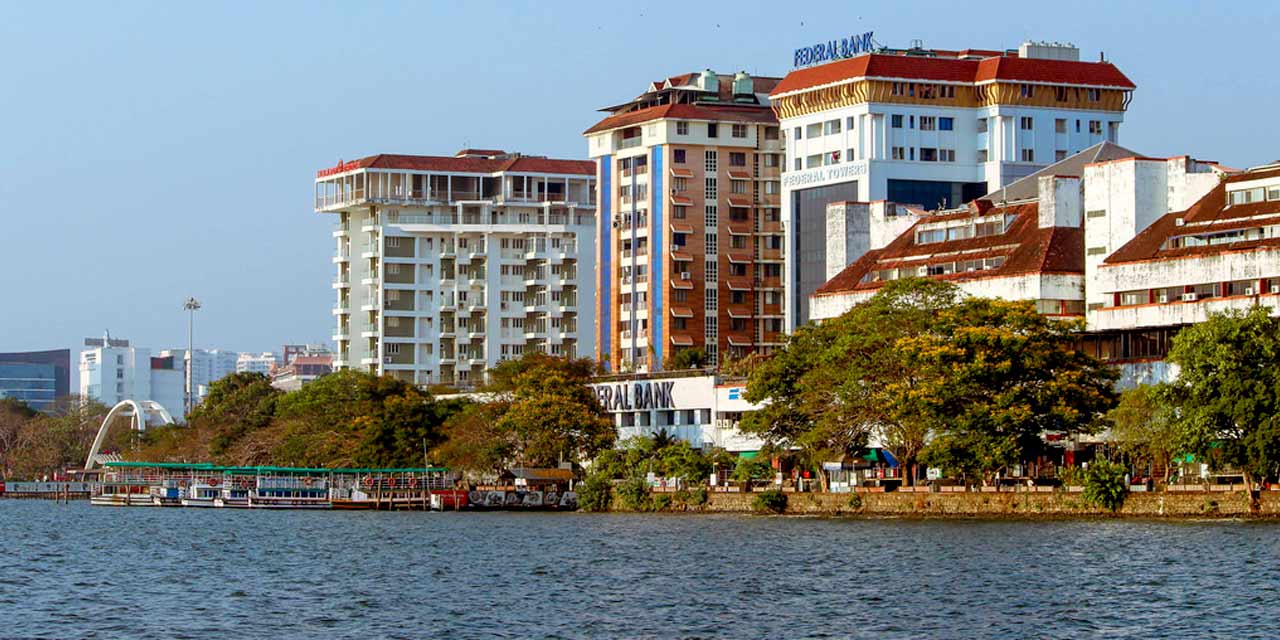 Marine Drive is a beautiful promenade built facing the backwaters in Kochi. It is a favorite place for tourists to hang out. You can enjoy the stunning views of the setting sun over the sea. You can take a stroll on the 3 km long walkway and rest your tired legs by sitting on the wooden weather-proof benches.
In the evenings, you can enjoy the ambiance of the brightly lit Rainbow Bridge along the promenade. Satisfy your hunger cravings by visiting the food stalls that offer fresh seafood and traditional Kerala cuisine.
6. Greenix Museum with a Kathakali Dance Performance
Once a warehouse for a Portuguese tea factory, the Greenix Museum has now been renovated into a vibrant and lively cultural center. It is a unique concept aiming to preserve the cultural traditions of Kerala. You can view statues representing different art forms of Kerala.
The museum houses two theaters where you can watch various performances by artists, including the Kathakali, Kalaripayattu, Theyyam, and Mohiniattam. At the Rhythm Theatre, you can enjoy the Kathakali dance performances and also observe the make-up done by artists.
History lovers can listen to the audio-visual history at the in-house museum. Art lovers can spend time at the art gallery.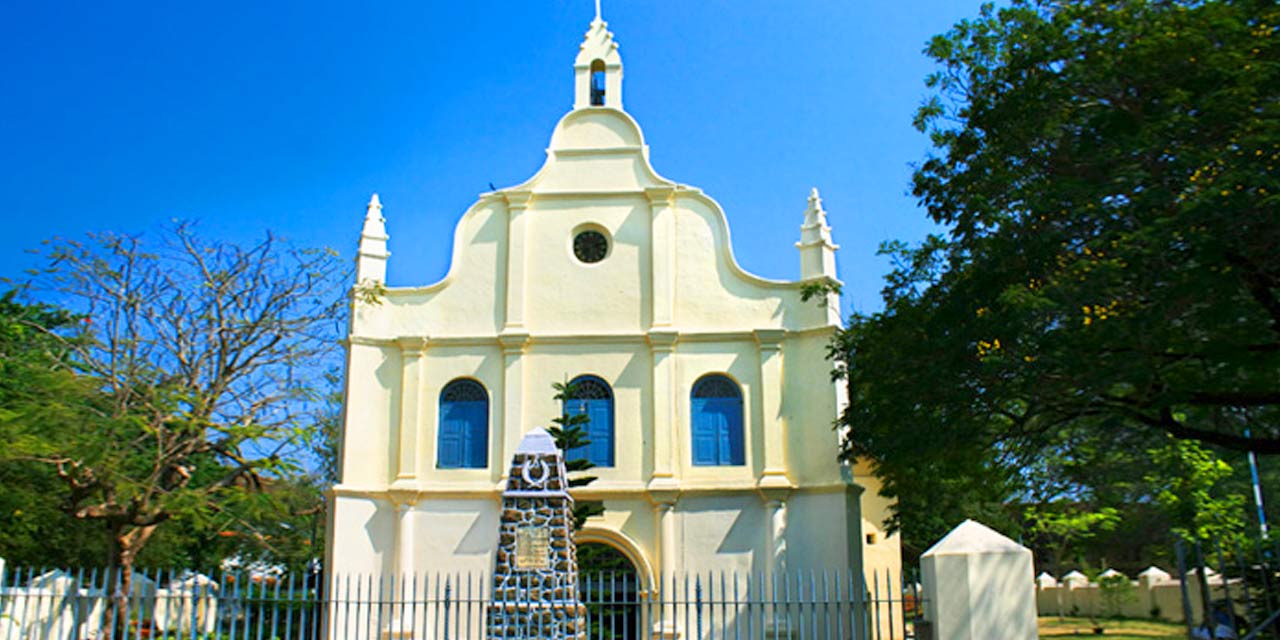 Constructed in 1503, St. Francis Church is one of the oldest European churches in India. It has been a witness to the colonial struggle in the country. Constructed in the Indo-European architectural style, the Church has a timber-framed roof covered with tiles. All the doors and windows have semi-circular arches.
You can also view a bell tower with three compartments. The church walls are decorated with beautiful paintings. There is a tombstone for Vasco Da Gama, the Portuguese explorer, who was buried in this church. There is a war memorial built in memory of soldiers who laid down their lives in World War I.
8. Indo-Portuguese Museum
Indo-Portuguese Museum is a relatively new museum with a wide collection of religious artifacts from different churches. Located in Fort Kochi, it highlights the rich heritage of Indo-Portuguese culture. The museum is situated amidst the gardens of the Bishop's House. You can walk through the five sections of the museum.
Inside, you can admire a 16th-century teakwood altar, a 19th-century chasuble from the Bishop House, a 17th-century Processional cross from the Santa Cruz Cathedral, and an Indo-Portuguese Monstrance from The Church of Our Lady of Hope. In addition, you can enjoy watching birds in the garden and take a stroll on the grounds.
9. Bolgatty Palace
Formerly a Dutch palace built on the picturesque Bolgatty Island, the Bolgatty Palace is now a 3-star plush heritage resort. It was constructed in 1744, and it served as the home of the British governors. The palace is the oldest of its kind outside Holland. Today, this palace resort attracts tourists with world-class amenities and excellent holidaying options.
Nestled amidst refreshingly green canopies, you can enjoy an exotic island experience. You can stay in one of the four palatial rooms or the six lake-view cottages. The palace resort offers an ideal venue for international conferences, business meetings, exhibitions, weddings, and themed parties.
10. Chinese Fishing Nets
Chinese Fishing Nets, or Cheenavala, is an iconic tourist spot in Kochi. You can enjoy the sight of the huge cantilevered fishing nets drooping towards the waters. The mechanism of these nets involves teakwood and bamboo poles that work on the principle of balance. More than four fishermen are needed to operate one fishing net.
You can watch the spectacular process in itself from the platform. You can also choose and buy from the fresh batch of fish caught on the spot. Photography enthusiasts will love to capture the view of the Chinese nets with the enchanting sunset and sea as the backdrop.
How To Reach Kochi
Kochi is well-connected by air, rail, and road to all the major cities of the country. Cochin International Airport has domestic flights to major cities, including Mumbai, Delhi, and Hyderabad. Air India, IndiGo, SpiceJet, GoAir, TruJet, and Alliance Air are some of the top airlines offering flights from various cities to Kochi.
The Cochin International Airport or CIAL is located around 25 km away from the city center. Upon arrival at the airport, you can take a pre-paid taxi or auto-rickshaw to reach your destination within the city limits.
Several express and passenger trains run between Kochi and different parts of the country. The Ernakulam Junction, popularly known as South India's busiest railway station, connects Kochi to cities like New Delhi, Chennai, Bangalore, Thiruvananthapuram, and many more. The Rajdhani Express is one of the most preferred trains connecting Kochi to other major cities.
Kochi is well connected by road too. Several buses run from different parts of Kerala and neighboring states to reach Kochi. KSRTC has regular bus services from various cities, including Bengaluru, Mysore, Ooty, Madurai, and Palakkad. Private buses also ply between Kochi and several other cities in South India, including Coimbatore, Thrissur, and Munnar.
Transport within Kochi is easy with local transport options such as auto-rickshaws, bicycles, and buses. You can also avail of rental car services from leading cab operators in Kochi and enjoy sightseeing without worry.