Kochi, located in south India, is a beautiful city filled with exciting sights and sounds. From historical monuments to vibrant markets, Kochi offers something for everyone. With its rich cultural heritage and peaceful waterside settings, Kochi has emerged as one of most sought-after tourist destinations in India.
The tropical town is exciting and full of adventures as there are several places to visit in Kochi in 1 day. Start your day with a visit to the Fort Kochi area to check out the street art scene. You can then head to the Paradesi Synagogue and explore the nearby Jew Town, known for its antique shops and spice markets.
Next, take a tuk-tuk ride to the iconic Chinese Fishing Nets. You must not miss out on enjoying a sumptuous seafood lunch nearby. To end your day on a lively note, catch a traditional Kathakali dance performance and wind off with a sunset cruise on the backwaters of Kochi.
Kochi is rich in history and culture, with a fusion of various influences visible in its architecture, cuisine, and festivals. The city's backwaters, beaches, and traditional performing arts can all be explored in a single day's trip, making it a short yet eventful must-visit destination.
Kochi Places to visit in 1 Day: Fort Kochi, Thrikkakara Temple, Marine Drive, Chinese Fishing Nets, Princess Street, St. Francis CSI Church, Paradesi Synagogue, Bolgatty Palace, Gallery of Contemporary Art, Greenix Village, Mangalavanam Bird Sanctuary
Here is the list of places to visit in Kochi in 1 Day: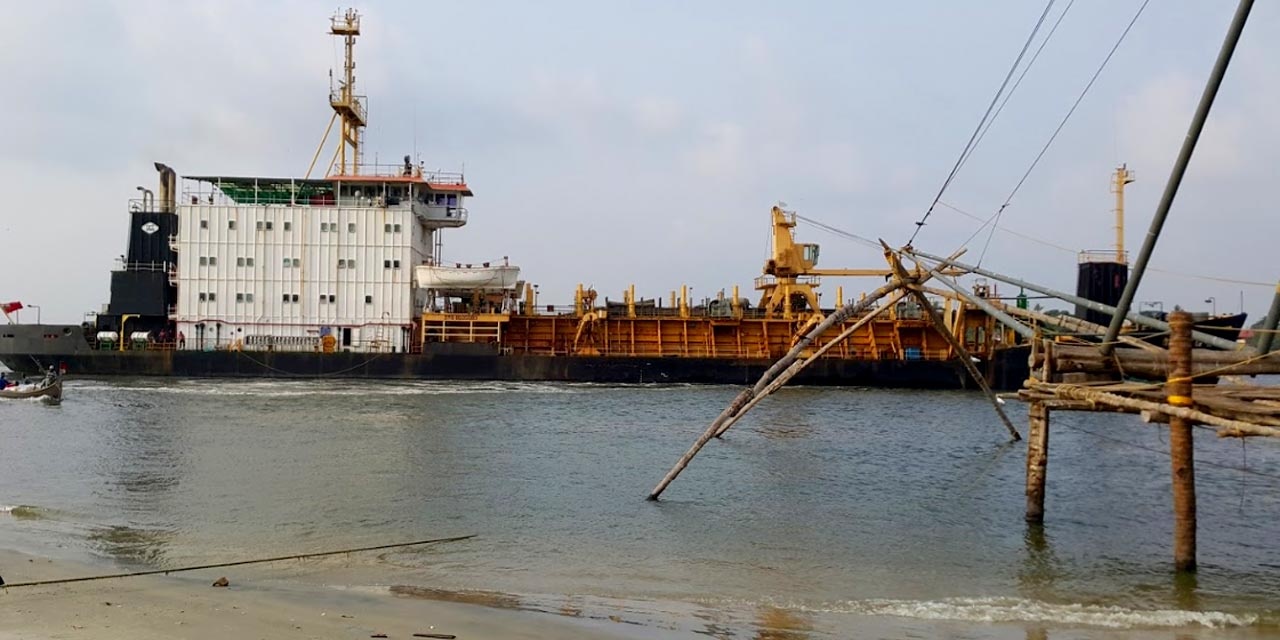 Fort Kochi, a historic neighborhood in Kochi, is among the charming places to visit in Kochi in 1 day. The area's rich colonial history is evident in the numerous buildings and structures. You can explore the St. Francis Church, the oldest European church in India.
The Dutch Palace houses some of the finest murals in the country. You must check out the iconic Chinese Fishing Nets on the waterfront. You can also stroll along the seaside promenade to enjoy the scenic views. Art lovers can witness the scintillating street art and visit galleries showcasing the works of local artists.
2. Thrikkakara Temple
Thrikkakara Temple, located in the Thrikkakara village near Kochi, is one of the most popular Hindu temples in Kerala. It is dedicated to Lord Vamana, an incarnation of Lord Vishnu. You can admire the temple's unique blend of Kerala and Dravidian architectural styles.
There is also a Shiva temple within the premises. Thrikkakara temple hosts the famous Onam festival every year, which is celebrated with great fervor. It is a place of worship and an important cultural landmark in Kerala.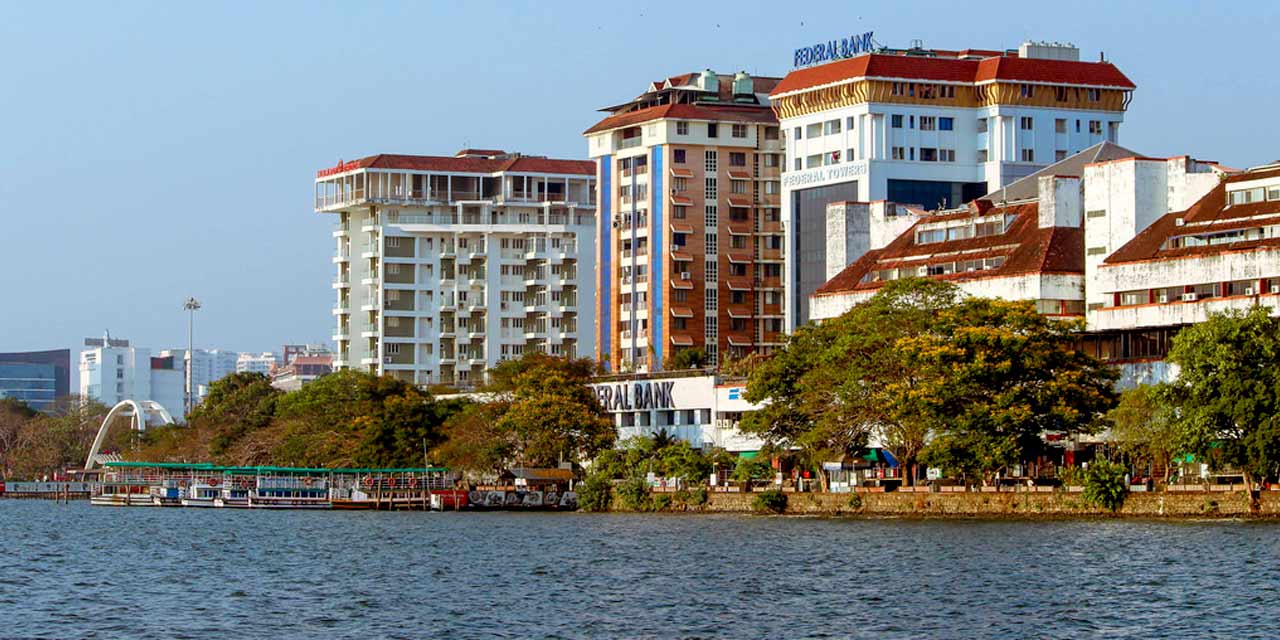 Marine Drive offers stunning views of the Vembanad Lake and backwaters stretching into the horizon. It is a picturesque promenade and one of the most popular places to visit in Kochi in 1 day where you can enjoy scenic views sitting on the wooden benches on the walkway.
The promenade is lined with numerous shops, restaurants, and cafes, making it a perfect place to hang out with friends and family. You can also take a leisurely boat ride along the backwaters to explore the city's coastal beauty. In the evenings, you can admire the brightly lit Rainbow Bridge.
4. Chinese Fishing Nets
The Chinese Fishing Nets are one of the most iconic attractions in Kochi. These unique fishing nets, which resemble giant spider webs, were introduced by Chinese traders in the 14th century. The nets are operated by a system of weights and pulleys, which make for a fascinating sight.
You must visit the nets in the early morning or late afternoon when the fishermen are most active. It is one of the most photographed sites in Kochi. You can also indulge in some delicious local cuisine at the nearby seafood stalls.
5. Princess Street
Princess Street is a charming cobblestone street in the Fort Kochi area of Kochi. It is lined with colorful colonial-era buildings, cafes, and art galleries, making it a popular destination for tourists. You can take a stroll along the street, enjoy the vibrant atmosphere, and browse the local shops for souvenirs.
The street also offers a glimpse into the area's rich history, with many Dutch, Portuguese, and British-era buildings. Princess Street is among the best places to visit in Kochi in 1 day for those looking for a unique cultural experience.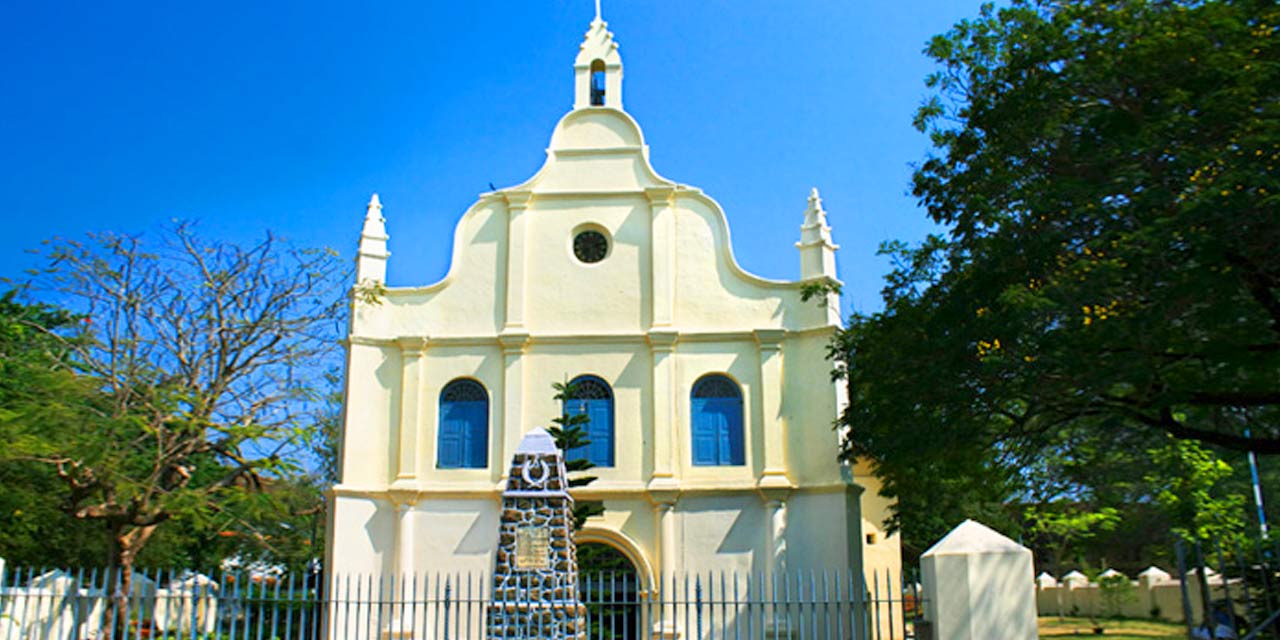 St. Francis CSI Church is a historic church located in Fort Kochi. It was originally built by the Portuguese in 1503, making it one of the oldest European churches in India. The church houses numerous tombstones of European traders and soldiers who were buried there, including Vasco da Gama.
You can visit the war memorial built here in memory of the brave soldiers who lost their lives during World War I. Architecture lovers can admire the stone flooring and wooden roof, which reflect the Indo-European architectural style.
7. Paradesi Synagogue
The Paradesi Synagogue, located in the Jew Town area of Mattancherry, Kochi, is one of the oldest active synagogues in the world. Constructed in 1568, it is a testament to the area's rich Jewish history and heritage.
The synagogue is known for its intricate architecture, with ornate Belgian chandeliers, hand-painted blue-and-white Chinese tiles, and a gold pulpit. You can also admire the fascinating collection of antique objects, including copper plates with Hebrew inscriptions, Torah scrolls, and gold crowns.
8. Bolgatty Palace
Bolgatty Palace is a historical palace located on Bolgatty Island in Kochi. It was built by the Dutch in 1744 and later served as the residence of the British Governor of Malabar. Today, the palace has been converted into a luxury hotel.
You can experience the palace's rich history and stunning architecture while enjoying a luxurious stay. The palace boasts of its lush green gardens, a golf course, and an ayurvedic center. It is among the most rejuvenating places to visit in Kochi in 1 day.
9. Gallery of Contemporary Art
The Gallery of Contemporary Art is a unique art space located in the Fort Kochi area. It features a collection of contemporary artworks from both Indian and international artists, making it a must-visit destination for art enthusiasts.
You can admire the minimalist architecture that provides the perfect backdrop for the artworks, with a focus on exploring the relationship between art and space. The gallery also hosts workshops and exhibitions, providing visitors with an opportunity to interact with the artists and learn more about their creative process.
10. Greenix Village
Greenix Village is a unique hamlet located in the heart of Kochi. It depicts the rich cultural heritage of Kerala, with a focus on traditional art forms such as Kathakali, Theyyam, Mohiniattam, and Kalaripayattu.
You can witness live performances of these art forms and experience Kerala's vibrant cultural scene firsthand. It also features a collection of antique objects, including traditional jewelry, utensils, and furniture, providing a glimpse into Kerala's rich history.
11. Mangalavanam Bird Sanctuary
Mangalavanam Bird Sanctuary is a hidden gem located in the heart of Kochi. It is home to various bird species, including migratory birds such as the Siberian Crane. Nature lovers can also watch bats, 51 species of spiders, and 17 species of butterflies in the sanctuary.
You can take a peaceful stroll along the sanctuary's winding paths and observe the birds in their natural habitat. The sanctuary also features a small lake and lush greenery, providing a tranquil escape from the bustling city.
More to Explore in Kochi
Kochi has several popular tourist destinations, and some hidden gems are often overlooked. Among the many places to visit in Kochi in 1 day are the several museums, palaces, and other rustic monuments.
The Indo-Portuguese Museum showcases the unique fusion of Indian and Portuguese cultures in Kochi. You must visit the Hill Palace Museum, a sprawling complex showcasing the rich history and heritage of Kerala's royal families.
The Kerala Folklore Museum features a vast collection of traditional art and artifacts from across Kerala. You must also check out the beautiful Cherai Beach and spend some time amidst nature at Willingdon Island.
Kochi offers a unique experience with a blend of traditional and modern shopping options. You will love shopping at the city's busy markets. The bustling streets of Jew Town and the Broadway Market offer a range of souvenirs, antiques, and traditional handicrafts.
Lulu Mall is a one-stop destination for those interested in fashion, featuring a range of national and international brands. Kochi is also known for its spice markets, offering a range of aromatic spices and herbs. You can buy everything from turmeric powder to dried chilies.
The coastal town is also a food lover's paradise. It has a vibrant culinary scene that offers a range of options for all kinds of palates. The city is known for its traditional Kerala cuisine, featuring fresh seafood, aromatic spices, and coconut-based dishes.
Kochi's famous Beef Fry and Pazhampori must be tried at Sri Muruga Cafe. The best choice for Biryani lovers is Kayees Rahmathulla Café. Some other popular local eateries include Fort House Restaurant and Pai Brothers Fast Food. Kochi also offers a range of International cuisine options, including Chinese, Italian, and Thai restaurants.