Kozhikode, also known as Calicut, is a captivating city in Kerala. It is famous for its rich history, vibrant culture, and scenic beauty. It harmoniously blends ancient charm with modern development, bustling markets, historical sites, and picturesque landscapes. Book our Kozhikode Darshan Packages to witness the splendor of the tropical city.
The city is home to a variety of attractions that will excite any traveler. The valuable highlights are Kozhikode Beach and Pazhassiraja Museum. Nature enthusiasts can explore the Kadalundi Bird Sanctuary, home to migratory birds and lush mangrove forests. Kozhikode is famous for its delectable Malabari cuisine, known for its seafood delicacies and traditional sweets.
With its captivating mix of history, nature, and gastronomy, Kozhikode promises an unforgettable experience for travelers. Our Kozhikode Darshan Packages address the varying needs of all types of travelers. They include sightseeing spots, activities, and accommodation options based on your preferences.
We share the list of best cab vendors from Kozhikode so that you can opt for a hassle-free trip. Our team understands your interests and needs before making the arrangements to customize your Kozhikode Darshan Packages. You can plan to travel with family, friends, spouse, or even solo.
The packages can be personalized to meet the varying travel needs and even include your preferred sightseeing places in Kozhikode. You can even include the popular tourist attractions in and around Kozhikode and enjoy a comfortable stay with our Kozhikode tour packages with stay and hotel.
Top Places to Visit in Kozhikode Darshan Packages
1. Tali Temple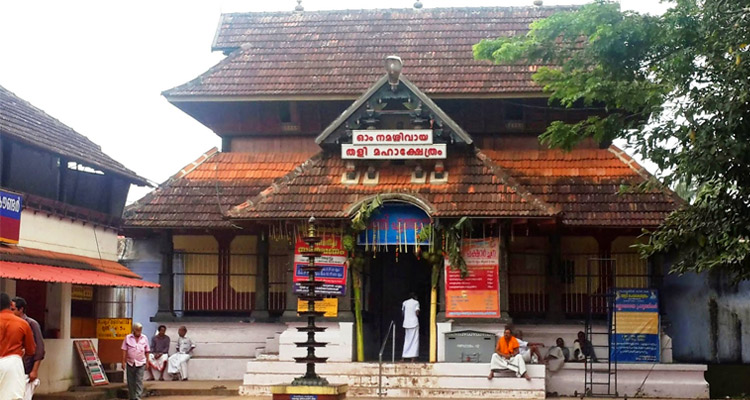 Tali temple is renowned for its intricate architecture and religious significance. Dedicated to Lord Shiva, the temple dates back to the 14th century and features stunning murals, ancient sculptures, and a grand sanctum. Devotees visit Tali Temple to seek blessings and participate in various religious ceremonies and festivals.
2. Matri Dei Cathedral
Matri Dei Cathedral is also known as the Malabar Cathedral. It is a magnificent Catholic church in Kozhikode. It symbolizes the city's Christian heritage and architectural beauty, blending European and Indian styles. With stunning stained glass windows and ornate interiors, it serves as a place of worship and a cultural landmark. Matri Dei Cathedral attracts both locals and tourists, who are captivated by its architectural grandeur and historical significance.
3. Kappad Beach
Steeped in history, Kappad Beach holds great significance as the landing site of Portuguese explorer Vasco da Gama in 1498. The serene coastline beckons with its golden sands, swaying palm trees, and gentle waves, offering a perfect escape. Ideal for sunbathing, picnicking, and witnessing mesmerizing sunsets, it also features the Kappad Beach Park nearby.
4. Mishkal Palli Mosque
A revered Muslim place of worship in Kozhikode, Mishkal Palli Mosque is known for its unique architecture and historical significance. With an elegant wooden structure adorned with intricate carvings, it serves as a hub for religious activities and community gatherings, offering a serene ambiance. Those interested in the city's religious heritage should not miss the opportunity to visit the aesthetic mosque and experience its cultural importance firsthand.
5. Thikkoti Lighthouse
Standing tall in Kozhikode, the Thikkoti Lighthouse is a prominent landmark providing breathtaking views of the Arabian Sea and the picturesque coastline. Serving as a guiding light for ships, the lighthouse is steeped in maritime history.
Climbing to its pinnacle reveals sweeping panoramas that showcase the stunning interplay between the sea and the city. Photography enthusiasts are drawn to this iconic spot, as it presents a perfect opportunity to capture striking images of its mesmerizing surroundings.
6. Mananchira Square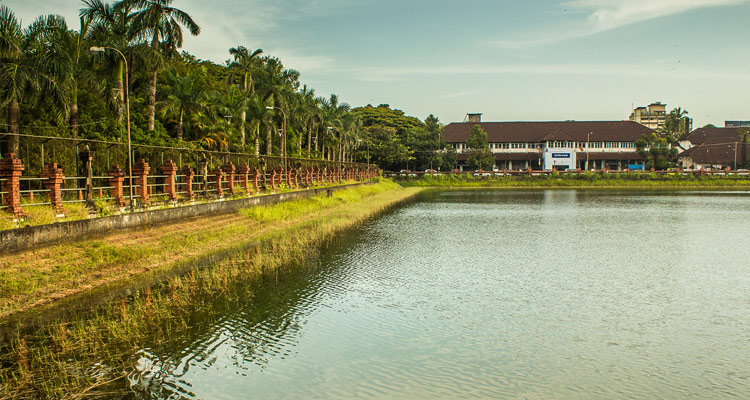 A picturesque park and historical landmark in Kozhikode, Mananchira Square was once the courtyard of the Zamorin rulers. Today, it serves as a well-maintained public space, featuring a large pond enveloped by lush greenery, walkways, and a mesmerizing musical fountain. The serene location is a popular hangout for locals and visitors alike. It offers a tranquil atmosphere to relax, stroll, and immerse in cultural performances.
7. Kadalundi Bird Sanctuary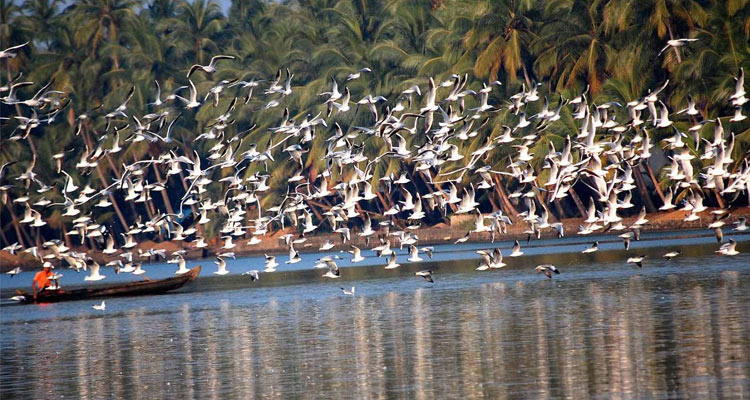 Resting beside the idyllic Kadalundi River, Kadalundi Bird Sanctuary is a treasure trove for bird enthusiasts and nature aficionados. Its pristine habitat attracts a myriad of migratory and local bird species, harmoniously coexisting within the enchanting mangrove forests and serene backwaters. By indulging in boat rides or nature trails, visitors can behold the mesmerizing avian spectacle and embrace the serene ambiance of the sanctuary.
8. Pazhassiraja Museum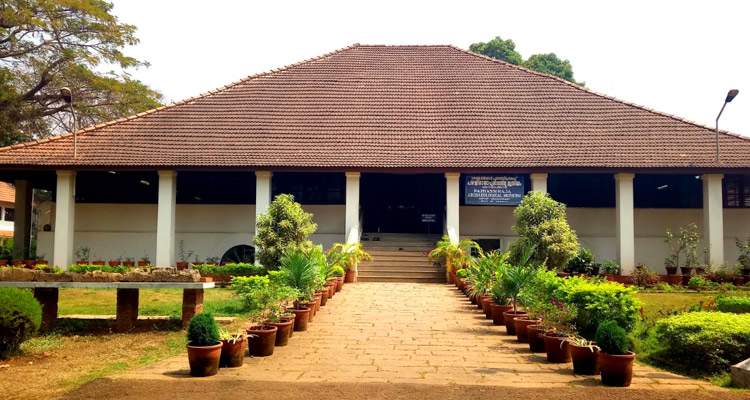 Offering a fascinating journey through time, Pazhassiraja Museum unveils the region's history through its remarkable collection. Dedicated to the revered freedom fighter Pazhassiraja Kerala Varma, it exhibits a diverse range of ancient artifacts, including coins, sculptures, paintings, and relics. As a cultural epicenter, the museum plays a vital role in safeguarding and presenting the profound heritage of Kozhikode and its surroundings.
9. Kozhippara Falls
Hidden within verdant forests and rugged terrain, Kozhippara Falls unveils its natural allure. The enchanting waterfall, situated near the scenic village of Kakkadampoyil, mesmerizes with its cascading beauty, surrounded by abundant greenery. The tranquil environment beckons you to experience its serenity, while adventurous souls can indulge in activities such as trekking and rock climbing amidst the surrounding landscape.
10. Krishna Menon Museum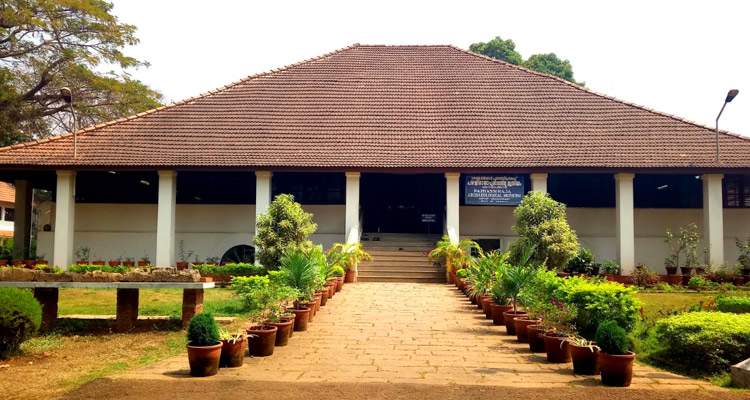 Krishna Menon Museum pays tribute to V.K. Krishna Menon, the eminent Indian diplomat and statesman. Through a captivating collection of personal belongings, photographs, documents, and memorabilia, it offers visitors an immersive experience. The museum showcases his significant contributions to India's history and foreign affairs.
---
These are just a few sightseeing places in Kozhikode. If interested, you can also plan a visit to other tourist places in Kozhikode, such as Azhakodi Devi Temple, Thusharagiri Waterfall, Lion's Park, Kallai River, Sargaalaya Kerala Arts and Crafts Village, and Cannoli Canal.
In addition to our list of top cab vendors in Kozhikode offering Kozhikode Darshan Packages, we have also created the list of best Delhi Darshan packages, Hyderabad Darshan packages, Chennai Darshan packages, Kolkata Darshan packages, and Mumbai Darshan packages.
If you have an extra day or two and wish to explore more interesting places near Kozhikode on your Kozhikode Darshan Packages, then you can choose an exclusive tour to places such as Elathur (10 km), Kakkayam (34 km), Vellari Mala (38 km), Lokanarkavu Temple (42 km), and Peruvannamuzhi Dam (60 km).
Book an enthralling trip to Kozhikode today!