Kochi, also known as Cochin, is a vibrant tropical city in the South Indian state of Kerala renowned for its natural abundance. It boasts a rich history, evident in its architecture, cuisine, and festivals. Kochi 6 Nights / 7 Days Tour Packages allow you to explore the most popular aspects of the city. It offers an enchanting blend of ancient and modern, with attractions like the iconic Chinese fishing nets, Fort Kochi, Dutch Palace, and the Jewish Synagogue.
The list to explore Kochi is a long and diverse one. You can stroll through the streets of Fort Kochi, sample some delicious seafood at Mattancherry, shop for traditional handicrafts in Jew Town, and witness the grandeur of the old churches. Nature lovers can feel the magnificence of Periyar Wildlife Sanctuary or indulge in a houseboat cruise along the backwaters. Kochi is the perfect vacation destination for all types of travelers, a hub for seafood lovers and spice hoarders, and a treat for adventurous souls.
Kochi 6 Nights / 7 Days Tour Packages Overview
Kochi 6 Nights / 7 Days Tour Packages by Holidays DNA offer a comprehensive experience, catering to various preferences and budgets. Generic inclusions comprise sightseeing at major attractions like Fort Kochi, Mattancherry Palace, and St. Francis Church. You can also include beach destinations like Kovalam or Varkala for a tropical experience and thrilling activities such as Ayurvedic massages and water sports.
We include accommodation in comfortable hotels or resorts and local transport by private car in each of our Kochi 6 Nights / 7 Days Tour Packages to ensure a stress-free vacation. You can pick from the best hotels in Kochi within your budget. They provide sanitized and comfortable rooms with breathtaking views, modern amenities, a sustainable approach with well-furnished rooms, and complimentary breakfast.
As for optional services, personalized dining experiences can be arranged at scenic spots or specialty restaurants. For a memorable evening, bonfires with traditional performances such as the Kathakali dance or Carnatic music evenings can be organized. Families with children may take advantage of babysitting services, allowing parents to explore Kochi's attractions in a relaxed mood.
Moreover, Ayurvedic wellness packages, popular in Kerala, offer rejuvenating spa treatments for relaxation and well-being. Additionally, you can opt for boat cruises on the backwaters or sunset cruises in the Arabian Sea to admire the serenity of the southern waters.
Kochi 6 Nights / 7 Days Tour Packages by Holidays DNA are designed to provide a delightful blend of cultural exploration, relaxation, and recreation. We ensure a remarkable and well-rounded experience for every type of traveler.
If you have an adventurous spirit, you can include excursions to nearby hill stations like Munnar or Thekkady. Enjoy opportunities for trekking and wildlife safaris. For nature enthusiasts, packages may include visits to Attukad and Athirappilly waterfalls, where you can spend time rejuvenating in the lap of nature.
Why Book with Us?
Booking Kochi 6 Nights / 7 Days Tour Packages by Holidays DNA is an ideal way to explore the vibrant city of Kochi. Our Kochi tour packages provide you with all the necessary amenities for an enjoyable vacation in the coastal town.
We understand how important it is for our customers to enjoy an amazing and hassle-free holiday experience. For this reason, our tour packages are designed to ensure maximum convenience and enjoyment at each destination. They are bundled with comfortable stay options, exciting sightseeing tours, drool-worthy meals, and convenient transfer services.
Holidays DNA offers a range of tailored tours to suit all kinds of budgets and interest requirements. We also provide car rental, ticketing, and hotel bookings so that all your travel needs are covered. Our Kochi 6 Nights / 7 Days Tour Packages are designed by travel experts knowledgeable about the region. They build personalized travel itineraries that include all interesting spots and activities to give you an enriching experience.
Resort & Hotels options with our Kochi 6 Nights / 7 Days Tour Packages
1. Le Meridien: Le Meridien Kochi is a 5-star luxury hotel with spacious and elegant rooms. With an emphasis on sustainability and responsible tourism, they offer exceptional services. A variety of dining options, and amenities like a fitness center and spa, create a lavish and memorable experience for their guests. The resort is suitable for business and leisure travelers alike.
2. Taj Malabar Resort: The 5-star Taj Malabar Resort offers upscale accommodations with stunning views of Cochin Harbor. It prioritizes eco-friendly practices and vigilant service. Providing diverse dining options, a fitness center, a spa, and a swimming pool, the resort is perfect for a lavish vacation. The mighty resort is ideal for travelers seeking a luxurious and memorable retreat amidst impeccable hospitality.
3. Forte Kochi: Forte Kochi is a charming 3-star boutique hotel that blends tradition and modern comfort in historic Fort Kochi. With spacious rooms reflecting the city's heritage, it offers a warm and homely atmosphere. It provides personalized service, an in-house restaurant, and a delightful experience for travelers seeking a cultural retreat.
Popular Sightseeing Places to Visit on Your Kochi 6 Nights / 7 Days Tour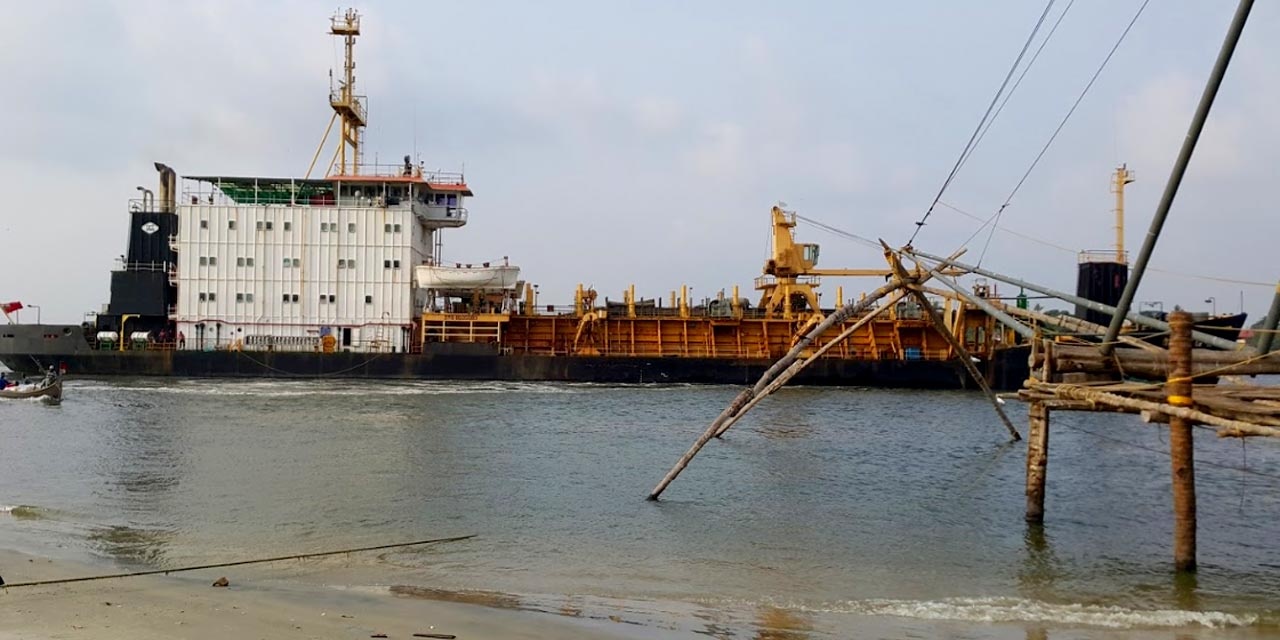 Fort Kochi is a captivating destination in Kerala, renowned for its rich history and cultural heritage. The area is dotted with colonial-era buildings, ancient churches, and iconic Chinese fishing nets, adding to its unique charm.
You can explore the vibrant spice markets, indulge in traditional Kerala cuisine, and witness the famous Kathakali performances native to Kerala. The blend of traditional and modern elements, along with its serene backwaters and beaches, makes Fort Kochi an alluring tourist spot for travelers.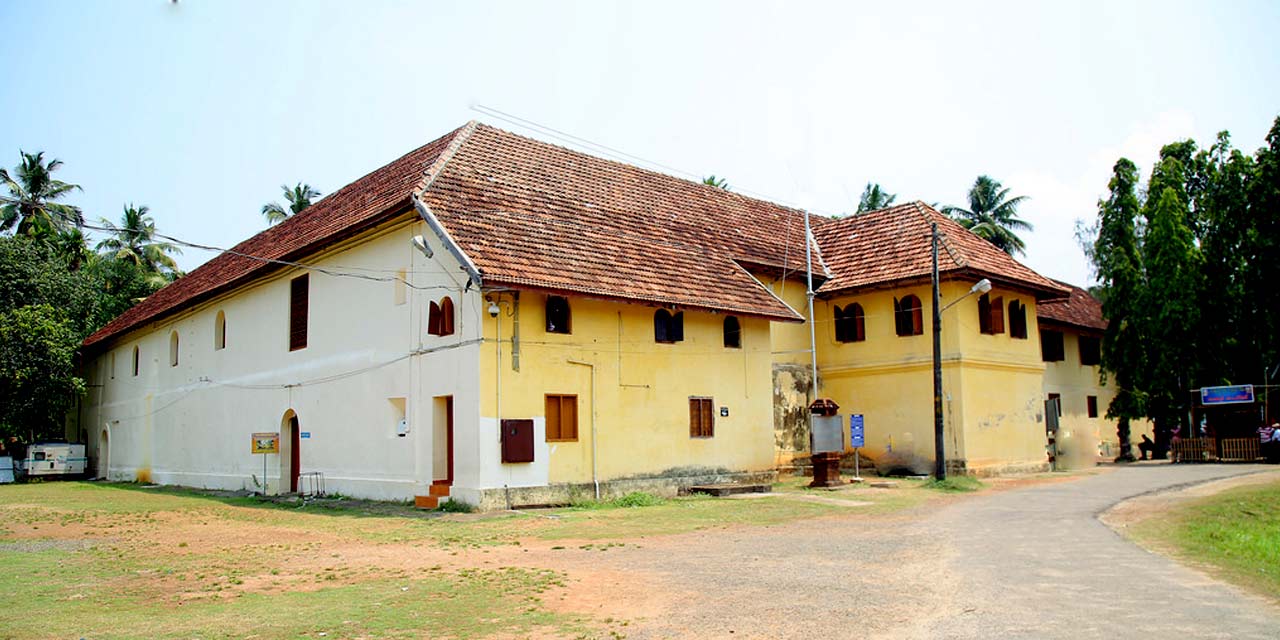 Mattancherry Palace, also known as the Dutch Palace, is a significant historical attraction located in Fort Kochi. Built by the Portuguese in the 16th century, the palace showcases stunning architectural styles.
The intricate murals depicting Hindu mythological stories and portraits of Cochin's royalty are a sight to behold. Don't miss out on the ancient artifacts and the palace's unique blend of Portuguese and Kerala architecture, which takes you to the region's royal past and cultural inheritance.
3. Bolgatty Palace
Bolgatty Palace is situated on the scenic Bolgatty Island in Kochi and is now converted into a heritage hotel by the Kerala Tourism Development Corporation (KTDC). The palace exudes colonial charm and offers stunning views of the lush green surroundings and calming backwaters.
Visitors can experience a luxurious stay amidst historic splendor, admiring the beautiful gardens and serene ambiance of the palace while benefiting from its proximity to the city's popular attractions.
Activities & Things to Do on Kochi 6 Nights / 7 Days Tour
Kochi offers a variety of activities for all types of visitors. From the laid-back nightlife to vibrant cultural sights, Kochi is truly a multi-dimensional city that can be explored and enjoyed in many ways. You can take backwater cruises, indulge in delicious Kerala cuisine, enjoy the scenic sunset on the Arabian Sea, and shop for local handicrafts. Kochi's cultural richness and diverse attractions offer a delightful blend of experiences for travelers from all walks of life.
For a fun and educational experience, explore the Indo-Portuguese Museum or the Hill Palace Museum. The Mattancherry Dutch Palace is a great place to learn about Kochi's fascinating colonial past. The city also has some of Kerala's most famous temples, including Thirumala Devaswom Temple, Ernakulam Shiva Temple, and Vypeen Tirumala Temple.
Apart from that, the city has a variety of popular shopping places to cater to every taste. Lulu Mall, one of India's largest shopping malls, is a shopper's paradise with numerous retail outlets and entertainment options. High-end shoppers can explore the chic boutiques and colorful stores of Mahatma Gandhi Road, locally referred to as MG Road.
The bustling Jew Town, near Mattancherry, is famous for its antique stores and spice markets. Princess Street in Fort Kochi is perfect for souvenirs, handicrafts, and trendy boutiques. Broadway is known for textiles and clothing, while Marine Drive boasts a scenic shopping experience with incredible views of the backwaters.
Kochi offers a delightful array of souvenirs that capture the city's essence. Some popular items include intricately crafted wooden artifacts and sculptures, traditional Kathakali masks, aromatic spices, and exquisite handwoven textiles like sarees and shawls.
Coir products, coconut shell handicrafts, and jewelry made with semi-precious stones are also sought-after mementos. Visitors can take home unique treasures that add a touch of Kochi's charm to their homes or gift them to their loved ones.
---
Kochi provides an unforgettable holiday experience filled with culture, history, local delicacies, and entertainment options. Whether you are looking for a fun family vacation or a romantic getaway, Kochi is the perfect destination to create lasting memories. It is suitable for travelers of all ages and backgrounds.
Booking the Kochi 6 Nights / 7 Days Tour Package with Holidays DNA ensures a truly enjoyable holiday experience. Our well-planned itineraries allow you to enjoy a seamless and hassle-free trip, including comfortable accommodation, private transport, and travel guidance by our experts. From clean beaches to vibrant markets, the Kochi 6 Nights / 7 Days Tour Packages guarantee a wholesome and unforgettable holiday in the enchanting city of Kochi.