Alleppey vacations promise to offer loads of fun, beauty and adventure. If you want to take a break from the stressful daily life travel to Alleppey and make your holidays the most memorable one. Alleppey also known as Alappuzha is the city of canals and lagoons. Alleppey is the hub of backwater tourism. This huge backwaters of canals, lagoons and lakes provide the lifeline of Alleppey.
You might be surprised to know that Alleppey is the only city in Kerala without forests. But the exotic blend of serene backwaters, lush greenery and the scenic beauty made Alleppey one of the most beautiful place.
The life in Alleppey revolves around water. There are unique small man made islands in Alleppey which houses various migratory birds.
The prime attraction in Alappuzha is the backwaters and traditional houseboats. A journey through the backwaters in houseboats gives you the amazing opportunity to watch closely the greenery, scenic beauty and marine life of Alleppey. No other place offers you such a unique experience.
Boat race is the trademark of Alleppey. The snake boat race conducted in the backwaters during the harvest season is world famous. You will get amused by the large crowd coming to watch boat race from different part of the world. The speed and thrill of the boat race is really amazing.
For nature lovers Alleppey is going to be a lifetime experience. The precious aquatic life in Alleppey is charming. Beautiful little flowers, coconut trees and the green paddy fields will catch your eyes while you travel through the waterways. You will not get bored for a single second in Alappuzha.
The peaceful Alleppey beach with the old lighthouse is the best place to relax enjoying the soft murmuring of sea and the gentle sea breeze. Alleppey holds everything beautiful and pristine to make your holiday a lifetime experience.
Places to Visit in Alleppey
The charm of Alappuzha is the backwaters. Begin with a cruise and explore the pristine beauty of this land. Look for the paddy fields and heritage structures.
1. Alappuzha Beach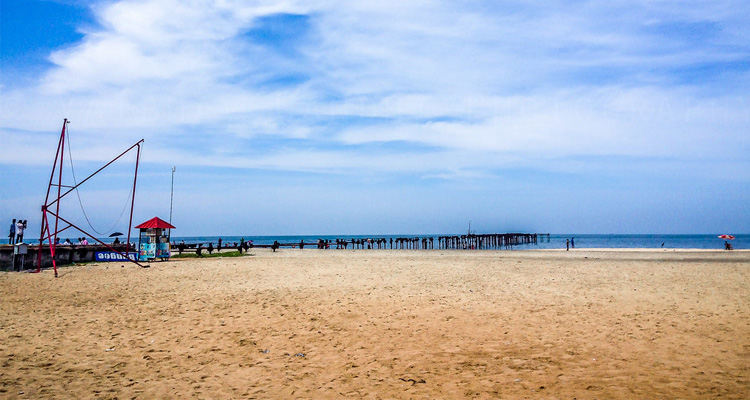 The exotic Alappuzha beach is one of the major attraction. The beach is a famous picnic spot with a children's park and boating facilities. The old lighthouse and 140 year old pier which extends into the sea is an amazing view. The pier was built by Hugh Crawford in 1862.
2. Mullackal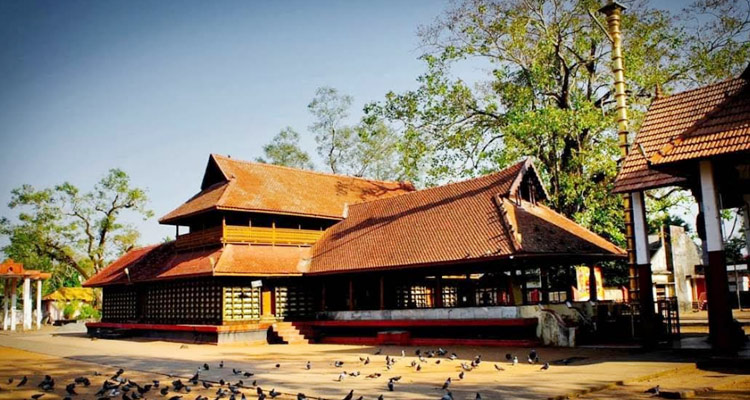 Mullackal is a Konkani Brahmin settlement built around Alappuzha Town. It is in here the Bhagavathy Temple is located. The main deity of the temple is Goddess Bhagavathi. The Konkani Brahmin resides here are specialises in making sweets.
About a kilometer away from Mullackal is a temple to Mariamman, the twin sister of mullakkal Bhagavathy. Chirappu is the main festival of the temple and during this time there is a fair displaying vessels and many other items. One can purchase this from here.
3. The Alleppey Backwaters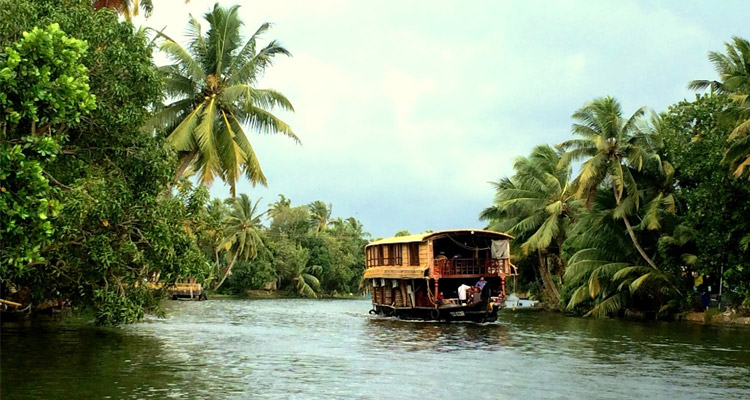 The most attractive feature of Alappuzha is the backwater. One can't miss a houseboat cruise through this serene backwaters. A backwater cruise on the Punnamada lake offers you the wonderful sight of scenic islands, villages dotted with coconut groves and paddy fields, Chinese fishing nets and toddy tapper at work.
Boats can be hired from the Boat Jetty. Punnamada Kayal is the starting point for boat races in Alappuzha. The biggest snake boat race Nehru Trophy Boat Race is conducted here.
4. R and QST Block Islands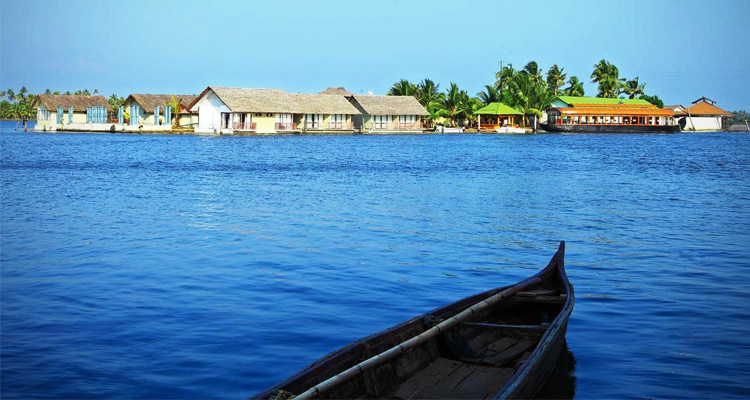 The charm of Alappuzha lies in its man made islands also. These islands enclosed by mud walls are a haven for migratory birds. The fields stands below sea level. R block islands is famous for the fresh toddy and delicious dishes made of crabs, clams, prawns and many variety of endemic fishes. If you want to take a dip R and QST blocks are the ideal place.
Some of the places which worth a visit because of its beauty and history are Arthunkal and Cherthala.
Shopping in Alleppey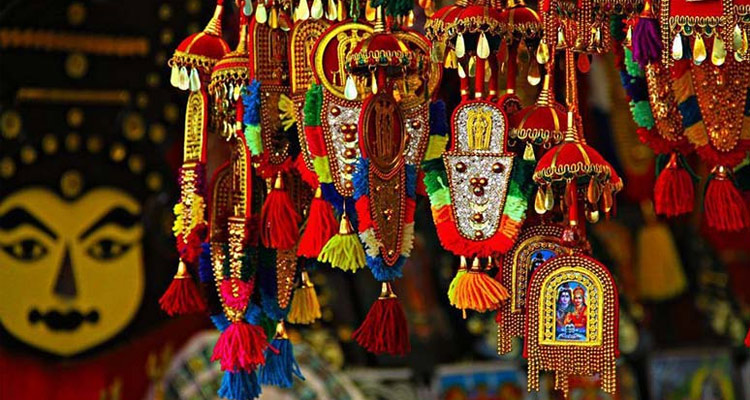 Shopping in Alappuzha is a pleasure. There are several shops in and around Alappuzha which will satisfy your needs. Some of the best shopping places is located in the central area of Alappuzha town called Mullackal. Alappuzha is a thriving centre of Pepper and spices.
Some of the oldest and best stationers in Kerala like PA George Company are based on Alappuzha. The streets of Mullackal are filled with vendors sailing cloves, pepper and lime.
One can also find a number of gold and silver shops in Mullackal. The 'Gold Silver and Diamond street' is famous. This is a popular area for wedding shopping. There are some shops selling fine muslin, bronze items and copper ware.
The famous umbrella brands in Kerala Poppy and St Johns are based on Alappuzha. Alleppey is most famous for shopping coir products and carpets as these two items are easily available and have a reasonable price.
The mattresses, rugs and doormats of Alappuzha are always in high demand. One can find great collection of carpets. One can choose from different sizes, shapes and colours.
Places to Stay in Alleppey
Alappuzha have some of the best hotels, resorts and homestays on land and offshore. Many of the visitors to Alleppey prefer to stay in Houseboats or Kettuvallams. Some of the best places to stay in Alappuzha are Anamika The Villa, Raheem Residency, Gowri Heritage Home, and Alleppey Beach resort.
Also check Alleppey Prince Hotel, Motel Aaram, Government Guest House, Homestays like Dazzle Dew, Villa Brook Heritage Home, Pagoda Resorts, Puzhayoram Beach Resort, Marari Beach Resort, Marari Fishermen Village Beach resort etc.
Places to Eat in Alleppey
The proximity to Sea made seafood, especially fish an integral part of Alappuzha cuisine. Apart from this there are some other food items you can try here. There are many variety of delicious vegetarian dishes also.
Some of the best places to dine in Alappuzha are Hotel green Corner, Hotel Aryaas with excellent vegetarian food. Near the beach there is Gujarathi street offering special North Indian food. There is some of the best good Udupi Vegetarian fare near the Mullackal area.
For experiencing true local delicacies taste Kappa (tapioca) with Karimeen Pollichathu (Pearl Spot fish fry) or Karimeen curry, prawns etc. Visit any toddy shop serving delicious fish curry and tapioca. There the preparation is little different with more spice.
Some other hotels offering delicious seafood and other vegetarian dishes are Kalpakavadi Inn, Motel Aaram, Prince Hotel and Cafe Venice. There are some of the best bakeries in Alappuzha.