Kochi is an important port city located in the southern state of Kerala. It boasts a rich cultural heritage, stunning beaches, and delectable cuisine. The town is easily accessible with its well-connected airport and railway station, making it an ideal destination for travelers looking for a quick getaway. On a three-day trip, there are numerous sightseeing places to visit in Kochi in 3 days and enjoy a memorable vacation.
With so much to see and do in Kochi, it can be difficult to know where to start when planning your trip. You can indulge in a variety of activities, such as watching Kathakali dance performances, adventure sports, shopping, and even Ayurvedic massages. For food lovers, you can check out a vast array of seafood delicacies, traditional Kerala cuisine, and fusion restaurants.
On a leisurely day in Kochi, you can relax by visiting the famous spice market, exploring the historic Dutch cemetery, or taking a stroll along the picturesque Marine Drive. Kochi has something for everyone, and a three-day trip to this city will undoubtedly leave you enchanted and wanting to return for more.
Kochi Places to Visit in 3 days
Day 1 Kochi Places to Visit
Ernakulam Shiva Temple
Cochin Synagogue
Dutch Palace
Indo-Portuguese Museum
Santa Cruz Basilica
Fort Kochi and Chinese Fishing Nets
Day 2 Kochi Places to Visit
Thrikkakara Vamana Temple
Museum of Kerala History
St. George Forane Church
Mangalavanam Bird Sanctuary
Our Lady of Ransom Basilica
Cherai Beach
Day 3 Kochi Places to Visit
Sree Poornathrayeesa Temple
Raja Rajeshwara Temple
Hill Palace Museum
Marine Drive
Here is the list of places to visit in Kochi in 3 Days:
1. Ernakulam Shiva Temple
Ernakulam Shiva Temple, also known as Ernakulathappan Temple, is a famous Hindu temple located in the heart of Ernakulam city in Kerala. Dedicated to Lord Shiva, the temple was one of the royal temples of the Maharajas of Kochi. A unique feature of the temple is that the main deity faces the west direction. You must witness the temple's architecture, which blends traditional Kerala and Dravidian styles.
2. Cochin Synagogue
The Cochin Synagogue, or Paradesi Synagogue, is a prominent Jewish place of worship. Constructed in the 16th century, it is the oldest operating synagogue in the entire Commonwealth of Nations. One of its most notable features is its magnificent architecture. You can admire the antique elements inside the synagogue, which include intricately designed Belgian chandeliers and beautiful hand-painted Chinese tiles.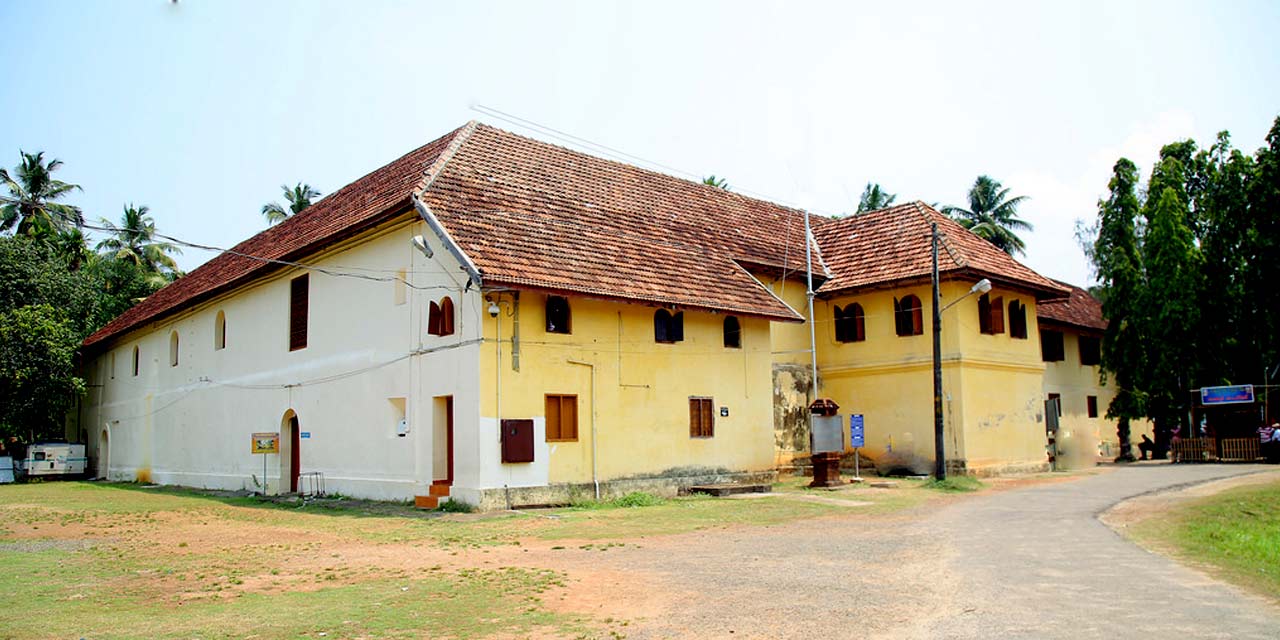 The Dutch Palace or Mattancherry Palace is a history buff's haven. It is a historic palace built by the Portuguese and later renovated by the Dutch. The palace is known for its unique blend of European and traditional Kerala architecture. Art lovers can enjoy stunning murals depicting scenes from Hindu mythology. You can also view exhibits of the royal family, including daggers, spears, swords, coins, and caps.
4. Indo-Portuguese Museum
The Indo-Portuguese Museum is a museum that showcases the cultural and historical ties between India and Portugal. It is housed in a restored 16th-century building. You can view a vast collection of artifacts, including furniture, coins, ceramics, and religious items associated with the Catholic Church. The artifacts are displayed in five major sections of the museum, namely the Cathedral, Civil Life, Procession, Treasure, and Altar.
5. Santa Cruz Basilica
The Santa Cruz Basilica is a historic Roman Catholic church in Kochi. It was originally built by the Portuguese in the 16th century and was later rebuilt by the British in the 19th century. The basilica is known for its stunning architecture, which is a mix of Gothic and Indo-European styles. You can admire the intricate wall carvings and beautiful stained glass windows.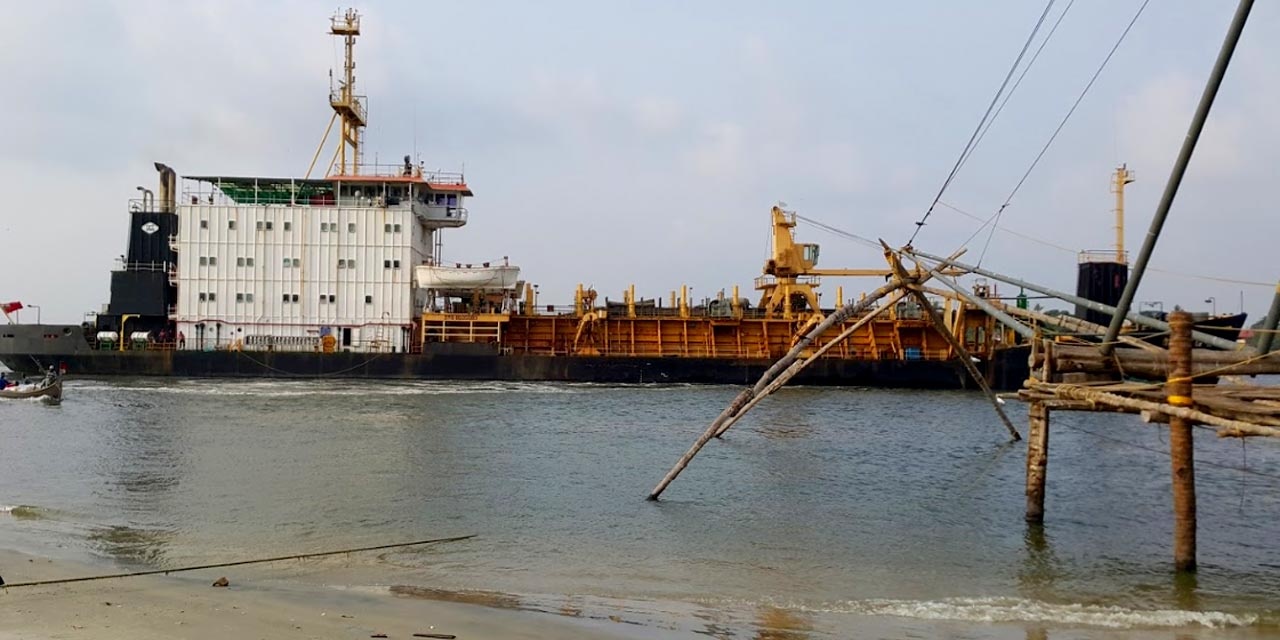 Fort Kochi is a historic neighborhood that is known for its rich cultural heritage, with a mix of Portuguese, Dutch, and British influences. One of the most iconic sights in Fort Kochi is the Chinese Fishing Nets, which have been used by local fishermen for centuries. Photography enthusiasts love to capture the beautiful view of the Chinese nets with the sea as a backdrop.
7. Thrikkakara Vamana Temple
The Thrikkakara Vamana Temple is an ancient Hindu temple dedicated to Lord Vamana, one of the incarnations of Lord Vishnu. It is known for its exquisite architecture, beautiful sculptures, and intricate carvings. The annual Onam festival, which celebrates the homecoming of King Mahabali, is celebrated with great pomp and show at the Thrikkakara Vamana Temple. The temple is an important cultural landmark in Kochi.
8. Museum of Kerala History
The Museum of Kerala History is a museum that chronicles the history and culture of Kerala. You can see the exhibits on the evolution of Kerala's society from ancient times to the present day. Art lovers will be mesmerized by the display of more than 200 paintings by Indian artists. You can also enjoy the light and sound show describing Kerala's 2000-year-old history in English and Malayalam.
9. St. George Forane Church
The St. George Forane Church is a historic Syro-Malabar Catholic Church in Edapally. It is known for its stunning architecture, which is a blend of European and Indian styles. You can see beautiful sculptures of angels surrounding a painting of the Virgin Mary. In addition, there is a statue of St.George seated on a horse. The church is famous for its nine-day annual festival, which attracts thousands of devotees.
10. Mangalavanam Bird Sanctuary
Mangalavanam Bird Sanctuary is a beautiful nature reserve in the heart of the tropical city. It is a haven for a variety of migratory and resident birds and also some species of butterflies and spiders. You can follow a walking trail that winds through the lush greenery of the mangrove forest to get stunning views of flora and fauna. It is a perfect destination for nature lovers and birdwatchers.
11. Our Lady of Ransom Basilica
Our Lady of Ransom Basilica is a historic Catholic Church located in Vallarpadam. The church is dedicated to Mother Mary. It is known for its stunning architecture, with a blend of Indo-European and Portuguese styles. The picture of the Blessed Virgin Mary in this church is believed to have miraculous healing powers. Famous for its annual feast, it is among the best places to visit in Kochi in 3 days during the Vallarpadathamma feast.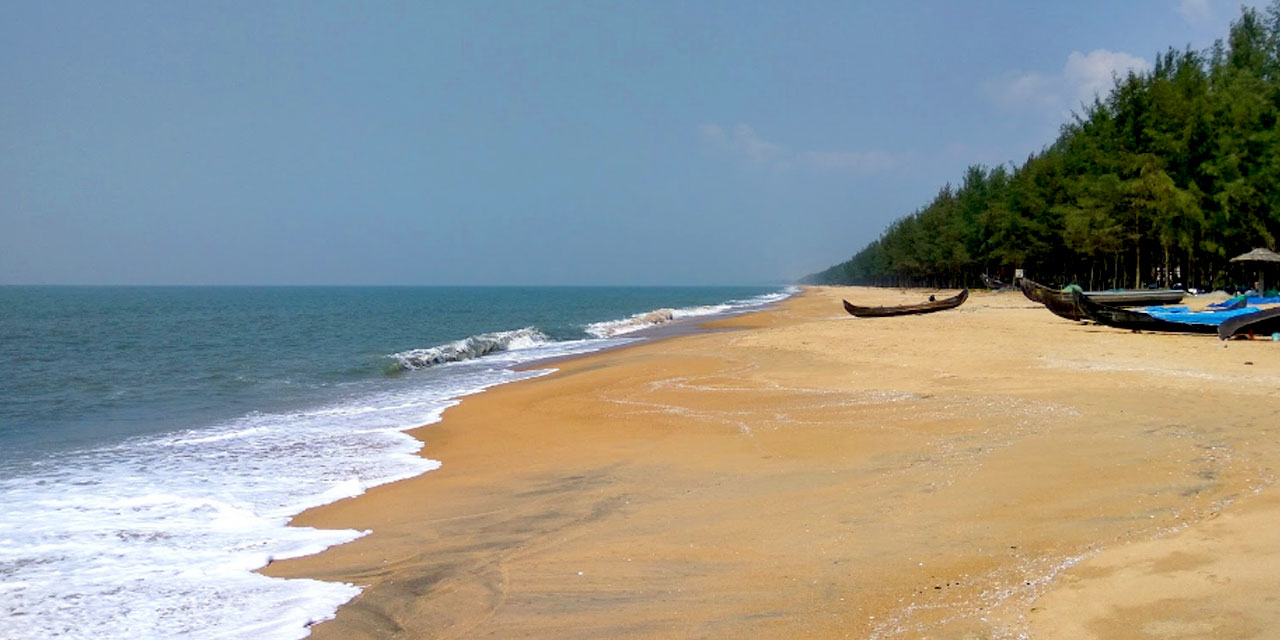 Cherai Beach is a pristine beach located in the northern part of Vypin Island in Kochi. It is famous for its long stretch of golden sand, shallow waters, and serene surroundings. The beach is ideal for swimming, sunbathing, and watching stunning sunsets. It is also known for its mouth-watering seafood and water sports activities, such as parasailing and jet skiing.
13. Sree Poornathrayeesa Temple
Sree Poornathrayeesa Temple is a historic Hindu temple located in Tripunithura, a suburb of Kochi in Kerala. It is dedicated to Lord Vishnu, who is observed to be seated under a five-hooded serpent. You can admire the intricate carvings on the brass sheet-covered walls. The temple is also famous for its eight-day annual festival, Vrischikolsavam, which is conducted with much grandeur.
14. Raja Rajeshwara Temple
Raja Rajeshwara Temple is an ancient Hindu temple located in the town of Taliparamba in the Kannur district. The temple, dedicated to Lord Shiva, is known for its magnificent Kerala temple architecture and intricate carvings. Here, women devotees are allowed to enter the shrine only in the evenings. The Shivarathri festival is celebrated on a grand scale in this temple.
15. Hill Palace Museum
Hill Palace Museum is a heritage museum located in Tripunithura, a suburb of Kochi. It was once the royal residence of the Maharajas of Kochi. Now, it is home to a vast collection of artifacts, including royal possessions, paintings, sculptures, manuscripts, and murals. The museum also houses a deer park and a heritage garden, making it an excellent destination for nature lovers and history buffs alike.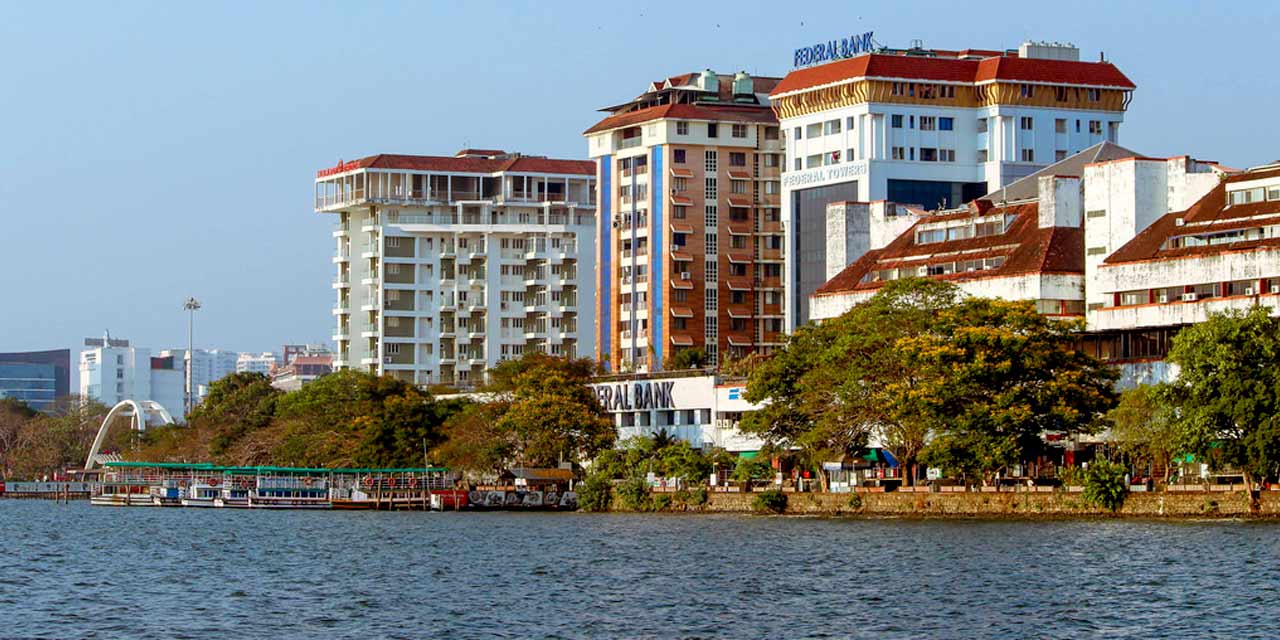 Marine Drive is a scenic 3 km walkway that stretches along the coastline of the Arabian Sea. It boasts mesmerizing views of the sea, the backwaters, and the city's skyline. The location is a favorite of both locals and tourists who flock here to enjoy the refreshing sea breeze. You can take a leisurely walk or savor delicious street food.
More to Explore in Kochi
Kochi is a city rich in culture and history, with many other hidden gems as sightseeing places. Besides the above-mentioned places to visit in Kochi in 3 days, you can check out Vypeen Island, Kashi Art Gallery, Fort Immanuel, and Bolgatty Palace.
Kochi is a charming city with a unique blend of modernity and tradition, making it a must-visit destination in South India. Shopping in Kochi is a delightful experience, with a variety of options to choose from. The local markets in Mattancherry and Jew Town offer an array of souvenirs, antiques, spices, and handcrafted items.
Kochi is a food lover's paradise as the city's food scene is a mix of traditional Kerala cuisine and international flavors. From local street food to fine dining restaurants, there is something to suit every palate. The seafood, especially the day's fresh catch, is a must-try. Tea lovers must taste the tea at the local shops and also visit the tea plantations.