Kozhikode, the historic port city on the Malabar Coast of Kerala, is a popular tourist destination. The city has a rich cultural and architectural heritage, with many historical monuments, temples, and mosques. It is also an ideal place for nature lovers who can enjoy its lush green forests and breathtaking beaches. There are a large number of interesting places to visit in Kozhikode in 1 day.
The iconic Kozhikode Beach, which offers breathtaking sunsets and a peaceful ambiance, is perfect for relaxing with family and friends. The historic Kappad Beach, where Vasco da Gama first set foot in India, is also a must-visit. Other attractions include the Beypore Fort, Thusharagiri Waterfalls, and Mananchira Square.
You can also indulge in activities such as boating at the Pazhassiraja Museum and Art Gallery, exploring the bustling Sweet Meat Street, and tasting traditional Malabar cuisine. On a fun-filled one day trip, you can explore the sights, enjoy the local delicacies, and experience the unique culture of Kozhikode.
Kozhikode Places to visit in 1 Day: Kozhippara Falls, Thikkoti Lighthouse, Beypore, Mananchira Square, Matri Dei Cathedral, Tali Temple, Kakkayam, Kadalundi Bird Sanctuary, Kozhikode Beach, Pazhassiraja Museum
Here is the list of places to visit in Kozhikode/ Calicut in 1 Day:
1. Kozhippara Falls
Kozhippara Falls, located near Kakkadampoyil, is a captivating tourist destination in Kerala. Nestled amidst lush greenery, the enchanting Kozhippara waterfall attracts nature lovers and adventure enthusiasts alike. With a height of about 100 feet, the cascading waters of Kozhippara Falls create a picturesque sight.
The surrounding landscape offers a serene atmosphere, making it an ideal spot for picnics and relaxation. You can also indulge in activities here, like trekking and rock climbing in the vicinity. The gushing waters, scenic surroundings, and tranquil ambiance of Kozhippara Falls make it a must-visit destination for those seeking to connect with nature and experience its beauty in Kozhikode.
2. Thikkoti Lighthouse
Thikkoti Lighthouse is a prominent tourist attraction located in Thikkoti. Situated on a picturesque cliff overlooking the Arabian Sea, the historic lighthouse offers breathtaking panoramic views of the coastline. It stands tall at a height of 33 meters and serves as a navigational aid for ships and vessels.
You can climb to the top of the lighthouse to enjoy mesmerizing views of the surrounding azure waters and the sprawling coastline. The serene ambiance and cool sea breeze make it a perfect spot for relaxation and photography. Thikkoti Lighthouse is a must-visit destination for its scenic beauty and historical significance, providing a memorable experience for travelers in Kozhikode.
3. Beypore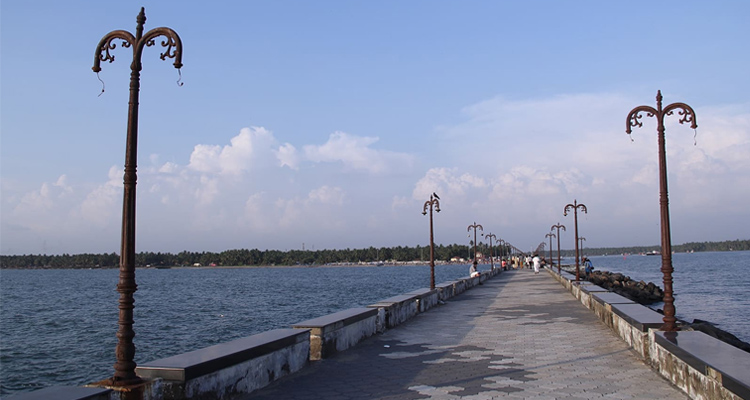 Beypore, situated in Kozhikode district, is a charming coastal town that offers a delightful blend of natural beauty, historical significance, and cultural heritage. Known for its ancient port and shipbuilding industry, Beypore is a popular tourist destination. Beypore Beach, with its golden sands and serene atmosphere, attracts visitors seeking tranquility.
The Fort showcases remarkable architecture and offers a glimpse into the region's past. The Uru, traditional Arabian trading vessels, are crafted in the shipyards of Beypore, providing a unique cultural experience. You can also visit the Kadalundi Bird Sanctuary and the Tali Temple nearby. Beypore is a haven for those seeking a blend of history, nature, and cultural immersion.
4. Mananchira Square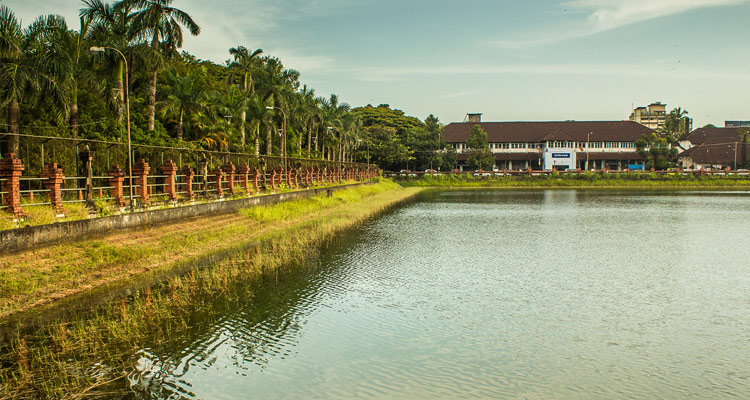 Mananchira Square is a popular attraction located in the heart of Kozhikode City. It is a vibrant public space that holds significant historical and cultural importance. The well-maintained square is surrounded by lush green gardens, a beautiful artificial pond, and an imposing palace. Mananchira Square is adorned with a musical fountain, which adds to its charm.
It serves as a popular recreational spot for locals and tourists alike, offering a serene atmosphere for leisurely walks and relaxation. The square also hosts various cultural events and performances, showcasing the rich artistic heritage of the region. With its tranquil ambiance and cultural significance, Mananchira Square is a must-visit destination in Kozhikode.
5. Matri Dei Cathedral
Matri Dei Cathedral, also known as the Mother of God Cathedral, is a magnificent religious landmark located in Kozhikode. It is built in the Roman architectural style and stands as a testament to the Christian heritage of the region. The cathedral's elegant design, towering spires, and intricate artwork make it a sight to behold.
Inside, the cathedral boasts a serene and sacred atmosphere, offering a place for prayer and reflection. The beautiful stained glass windows and ornate altar further enhance its beauty. Matri Dei Cathedral is not only a place of worship but also an architectural marvel.
6. Tali Temple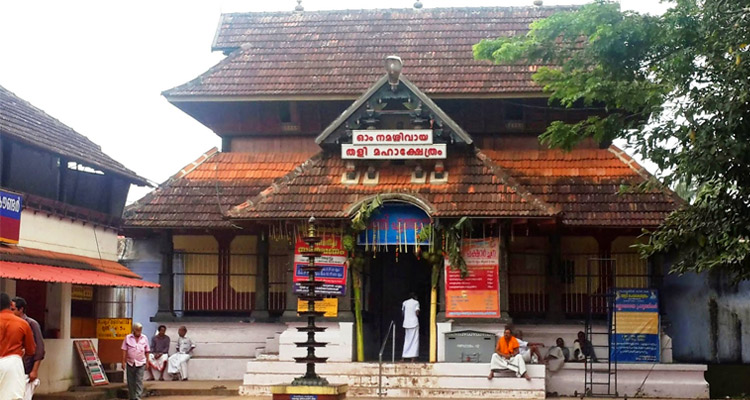 Tali Temple is an ancient and revered Hindu temple in Kozhikode. Dedicated to Lord Shiva, the temple holds great religious significance and is renowned for its architectural brilliance. The temple showcases the traditional Kerala style of architecture with intricate carvings and magnificent sculptures.
The main attraction of the temple is the sanctum, which houses the Lingam (symbol of Lord Shiva). Plan your visit during the annual "Revathi Pattathanam" festival held here, which attracts devotees from far and wide. Tali Temple offers a spiritual retreat for worshippers and a glimpse into the rich cultural heritage of Kozhikode, making it a must-visit destination for religious and cultural enthusiasts.
7. Kakkayam
Kakkayam, situated near Kozhikode, is a mesmerizing hill station that offers a refreshing escape into nature. Surrounded by lush green forests, cascading waterfalls, and serene lakes, Kakkayam is a paradise for nature lovers and adventure seekers. The Kakkayam Dam and the picturesque Kakkayam Reservoir are popular attractions, providing breathtaking views and opportunities for boating.
If you are an adventure lover, you can also explore the scenic trails that lead to the pristine Meenmutty Waterfalls, which cascade down in multiple tiers. The region is also home to diverse wildlife, making it an ideal spot for wildlife enthusiasts and birdwatchers. Kakkayam offers a tranquil and rejuvenating experience amidst the beauty of nature, making it a must-visit destination in Kozhikode.
8. Kadalundi Bird Sanctuary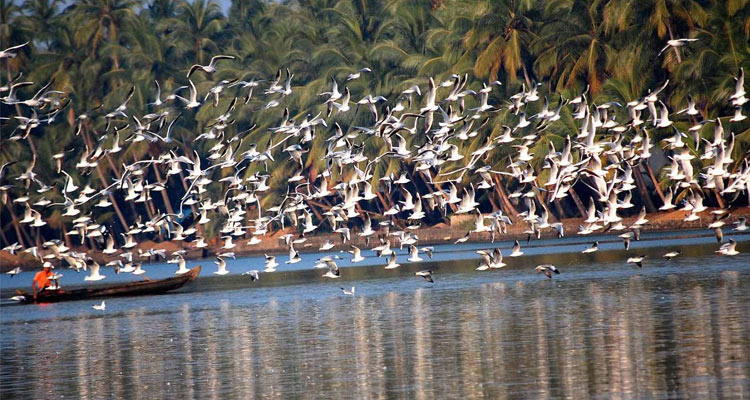 Kadalundi Bird Sanctuary, located near Kozhikode, is a haven for birdwatching enthusiasts and nature lovers. Situated at the confluence of the Kadalundi River and the Arabian Sea, this sanctuary is home to a diverse range of avian species. Here, you can witness the mesmerizing sight of migratory birds flocking to the sanctuary, including species like terns, herons, and seagulls.
The serene backdrop of mangrove forests and the tranquil waters of the estuary add to the charm of the sanctuary. Boat rides and nature trails are available, providing opportunities for close encounters with vibrant birdlife. Kadalundi Bird Sanctuary offers a peaceful retreat for nature enthusiasts, allowing them to appreciate the beauty and diversity of the avian world.
9. Kozhikode beach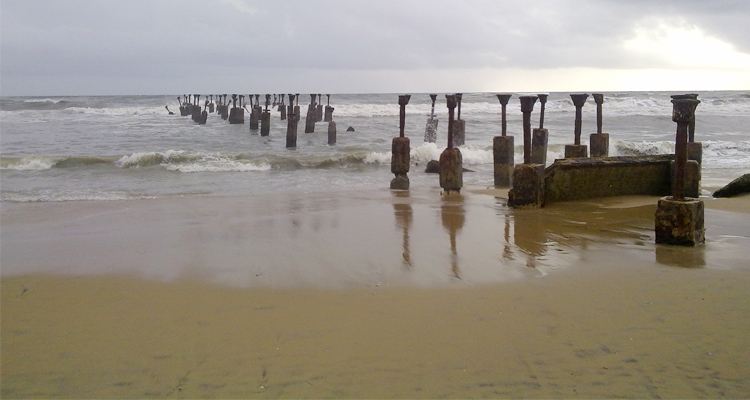 Kozhikode Beach is a captivating destination that offers a perfect blend of natural beauty and cultural vibrancy. The scenic beach stretches along the Malabar Coast and is known for its golden sands, swaying coconut trees, and breathtaking sunsets. You can relax and enjoy leisurely walks along the shore, indulge in water sports like swimming and surfing, or simply relax and soak in the tranquil atmosphere.
The beach also features a long pier extending into the sea, providing a panoramic view of the coastline. Additionally, the bustling Sweet Meat Street nearby offers a delightful culinary experience, with traditional Malabar delicacies to savor. Kozhikode Beach is a must-visit spot for its serene ambiance, stunning views, and cultural charm.
10. Pazhassiraja Museum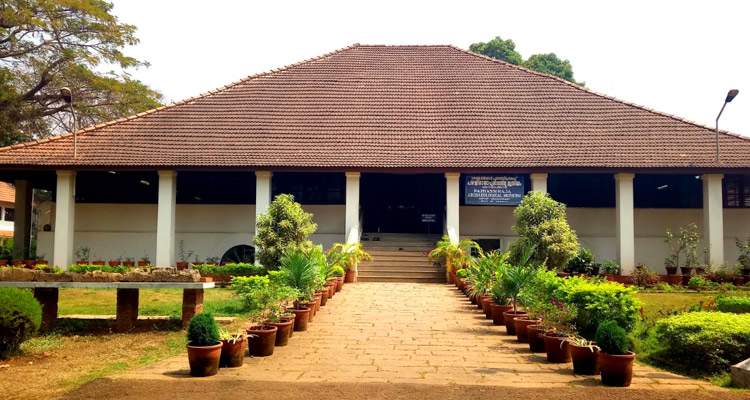 Pazhassiraja Museum is a fascinating destination for history and art enthusiasts. Named after the brave and legendary freedom fighter Pazhassi Raja, the museum houses a remarkable collection of artifacts. It showcases the rich and ancient cultural heritage of the region. Do not forget to explore the various galleries displaying ancient coins, sculptures, paintings, antique weapons, and historical artifacts.
The museum also features a section dedicated to the art and craftsmanship of the indigenous tribes of Kerala. With its informative exhibits and well-preserved artifacts, Pazhassiraja Museum offers a glimpse into the history, art, and culture of Kozhikode, making it a must-visit destination for those seeking a deeper understanding of the region's heritage.
More to Explore in Kozhikode/ Calicut
Kozhikode offers a plethora of beautiful sightseeing places. Payyoli Beach, located about 40 kilometers from the city, entices visitors with its pristine shores and tranquil atmosphere. The Thusharagiri Waterfalls, nestled amidst lush greenery, captivate with their cascading beauty.
The Beypore Fort, an ancient fortress, stands as a testament to the region's historical significance. Finally, the Kalipoika, a serene lake surrounded by hills, offers a peaceful retreat and opportunities for boating. These diverse attractions ensure that visitors to Kozhikode can immerse themselves in the natural beauty, historical landmarks, and cultural heritage of the region.
Shopping in Kozhikode is an enthralling experience as you explore the bustling markets. The local markets are renowned for authentic Malabar spices, handwoven textiles like Kasavu sarees and Kerala mundu, traditional handicrafts, intricately carved wooden artifacts, and delectable local snacks such as banana chips and Halwa.
You must also indulge your taste buds in the culinary delights of Kozhikode by savoring iconic dishes of the region. Dig into Malabar Biryani or relist the fluffy Appam with stew. Tantalizing seafood specialties are also served across eateries. For an authentic dining experience, make time for flavorful banana leaf meals with your loved ones and top them off with the famous Kozhikode Halwa, a delectable sweet treat.