Kozhikode is a splendid coastal city in Kerala. The city has a rich cultural heritage and boasts its historic involvement in the spice trade. It offers a thrilling vacation to travelers with diverse interests. With several places to visit in Kozhikode/ Calicut in 3 days, you can explore its rich history, vibrant culture, and beautiful beaches.
A three-day trip to Kozhikode is recommended for a complete cultural experience. You can explore iconic landmarks like Kappad Beach, Beypore, Thusharagiri Waterfalls, and Mananchira Square for an unforgettable experience.
To immerse yourself in the region's heritage, you can engage in boat cruises, spice market visits, and savor authentic Malabar cuisine. History enthusiasts can relish iconic landmarks such as Kappad Beach, where Vasco da Gama set foot, and the historic Beypore Fort, reflecting the maritime heritage.
Kozhikode/ Calicut Places to Visit in 3 days
Day 1 Kozhikode Places to Visit
Kozhippara Falls
Thikkoti Lighthouse
Beypore
Mananchira Square
Elathur
Day 2 Kozhikode Places to Visit
Thusharagiri Fall
Vellari Mala
Kadalundi Bird Sanctuary
Kozhikode Beach
Pazhassiraja Museum
Day 3 Kozhikode Places to Visit
Kakkayam
Peruvannamuzhi Dam
Matri Dei Cathedral
Kappad Beach
Tali Temple
Here is the list of places to visit in Kozhikode/ Calicut in 3 Days:
1. Kozhippara Falls
Kozhippara Falls is a captivating natural wonder tucked away amidst lush green forests. The enchanting waterfall cascades down from a height of approximately 150 feet, creating a mesmerizing sight and a rejuvenating ambiance.
The surrounding landscape is adorned with rocky terrain and dense vegetation, offering a picturesque setting for nature enthusiasts and trekkers. You must embark on a scenic trek through the wilderness to reach the falls.
2. Thikkoti Lighthouse
The Thikkoti Lighthouse is a historic and iconic landmark located in Thikkoti, near Kozhikode. It was constructed in 1847 and still stands tall at the edge of a rocky cliff overlooking the Arabian Sea.
The lighthouse served as a crucial navigational aid for ships entering the busy Kozhikode port during the colonial era. You can climb the spiral staircase inside the lighthouse to reach the top and enjoy breathtaking panoramic views of the coastline and the sea.
3. Beypore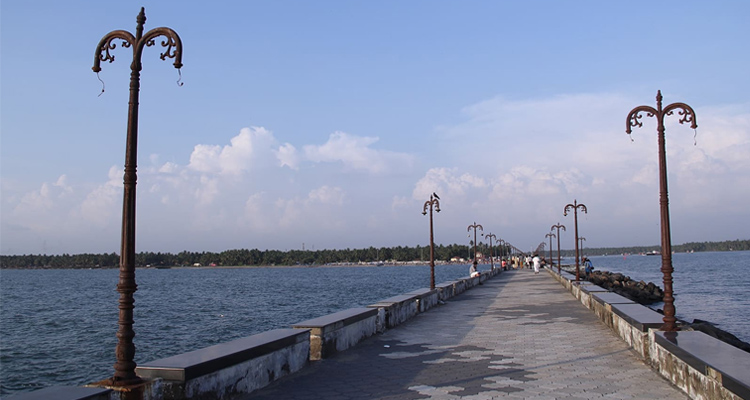 Beypore is a historic coastal town renowned for its rich maritime heritage. It has been a significant port and shipbuilding center since ancient times. Beypore Shipyard, one of the oldest in the country, continues to construct traditional wooden vessels, including the iconic Arabian trading ship called "Uru."
The town's picturesque Beypore Beach offers a serene ambiance, attracting visitors for leisurely walks and scenic views.
4. Mananchira Square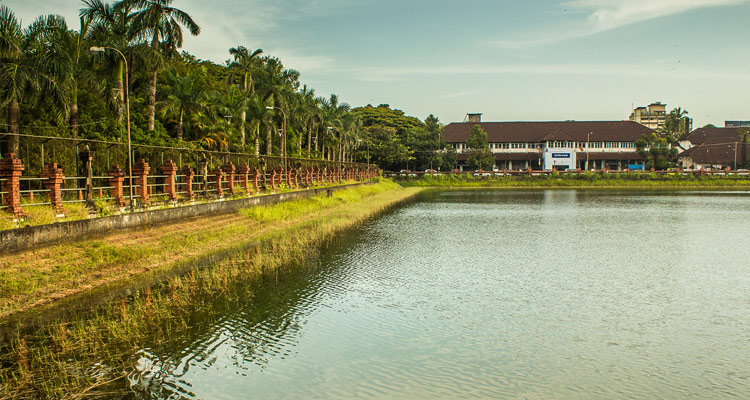 Mananchira Square is a prominent public space located in the heart of Kozhikode City. Built around the historic Mananchira, a rectangular freshwater lake, the square is a popular gathering spot for locals and visitors alike.
The well-maintained park surrounding the lake offers a serene ambiance for leisurely walks and relaxation. The square features lush gardens, manicured lawns, and musical fountains, making it an inviting place for recreation and cultural events.
5. Elathur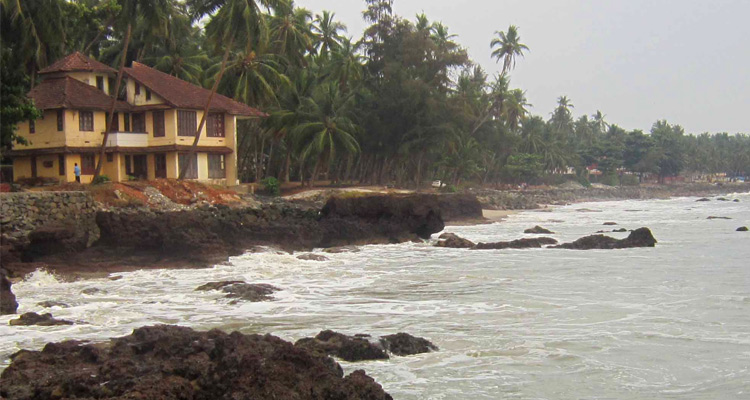 Elathur is a coastal town renowned for its beautiful beaches, lush greenery, and the tranquil Elathur River that flows through the region. The town's pristine shoreline, Elathur Beach, attracts visitors with its golden sands and mesmerizing sunsets.
The backwaters of Elathur are ideal for boat rides, providing a serene escape into nature's lap. Elathur is also known for its fishing community, which offers a glimpse into the local coastal lifestyle.
6. Thusharagiri Fall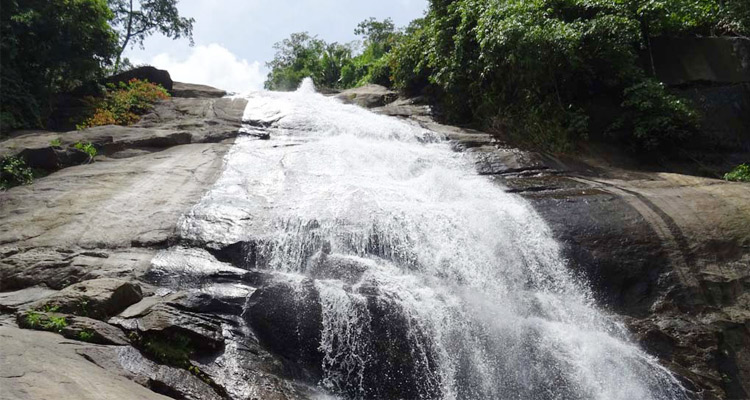 Thusharagiri Waterfalls is a breathtaking natural wonder nestled amidst the Western Ghats. The name "Thusharagiri" translates to "the snow-capped mountains," and true to its name, the cascading waterfalls resemble flowing white streams.
The falls are formed by the confluence of three streams, creating a mesmerizing sight. The surrounding lush greenery and the gushing waters offer a delightful escape into nature. Thusharagiri also allows you to explore the pristine forests and discover the hidden beauty of the region.
7. Vellari Mala
Vellari Mala, near Thusharagiri Waterfalls, is a breathtaking hill station for nature lovers and trekkers. Its name translates into "Silver Mountain'' as the hill town boasts mist-covered peaks, lush forests, gushing streams, and a pleasant climate, perfect for hiking and trekking.
Trails offer panoramic views of valleys and the majestic Western Ghats, with diverse flora and fauna adding allure. You can try thrilling activities like trekking and camping or simply enjoy the peaceful ambiance.
8. Kadalundi Bird Sanctuary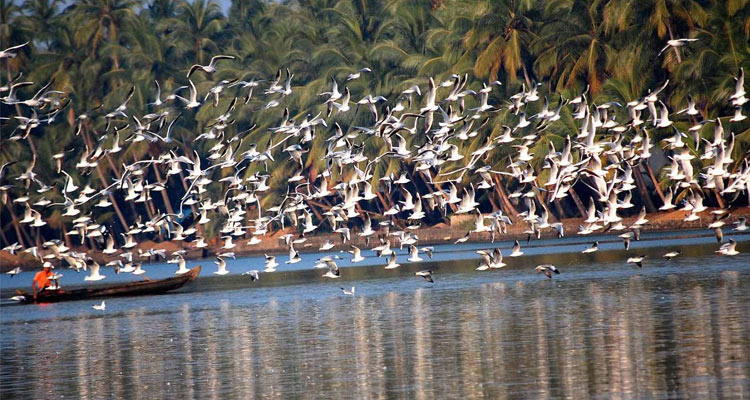 Kadalundi Bird Sanctuary is a haven for avian enthusiasts and nature lovers. It encompasses a unique ecosystem consisting of the Kadalundi River, its estuary, and a group of small islands. The sanctuary provides a nurturing habitat for migratory and resident bird species, making it a significant destination for birdwatching.
You can spot a diverse array of birds, including terns, seagulls, herons, and sandpipers, among many others. The tranquil surroundings and picturesque landscapes offer an unforgettable wildlife experience.
9. Kozhikode beach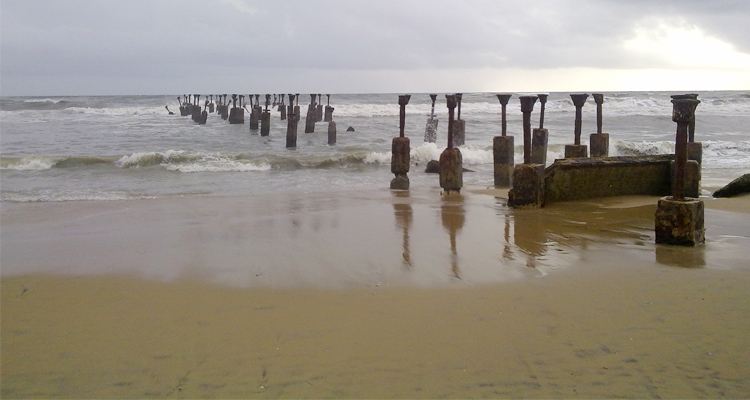 Kozhikode Beach, also known as Calicut Beach, is a bustling coastal destination renowned for its picturesque sandy shoreline overlooking the Arabian Sea. It offers a perfect blend of natural beauty and recreational activities, with opportunities for leisurely strolls, sunbathing, and relaxation amidst the sea breeze.
The breathtaking sunsets attract numerous spectators each evening. Adventure enthusiasts can indulge in beach volleyball, parasailing, and boating. Local food stalls serve delightful Malabar snacks and seafood delicacies, providing a taste of the region's flavors.
10. Pazhassiraja Museum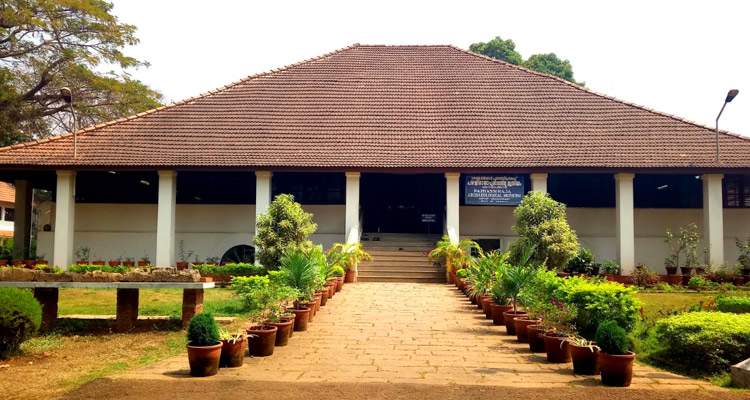 Pazhassiraja Museum is a historical treasure trove dedicated to the valiant freedom fighter Pazhassiraja Kerala Varma. The museum showcases a rich collection of artifacts, ancient coins, sculptures, paintings, and weaponry from different periods of Kerala's history.
Named after the legendary Pazhassiraja, who played a pivotal role in the fight against British colonialism, the museum offers a fascinating glimpse into the region's past. You can explore the exhibits depicting the cultural and historical heritage of Kerala.
11. Kakkayam
Kakkayam, nestled in the Western Ghats, is famous for lush forests, sparkling waterfalls, and a serene reservoir created by the Kakkayam Dam. Adventure seekers and nature lovers are drawn to Kakkayam for its trekking trails and opportunities for wildlife spotting.
The picturesque landscape, with dense forests and a glistening reservoir, offers a perfect setting for camping, trekking, and eco-tourism activities, making it a hidden gem for offbeat travelers.
12. Peruvannamuzhi Dam
Peruvannamuzhi Dam is a picturesque reservoir that serves as a vital irrigation and water supply source for the region, making it a popular tourist destination. Built across the Peruvannamuzhi River, its serene surroundings, encompassed by lush greenery and rolling hills, create a tranquil ambiance.
People flock to the dam to enjoy boating and explore the scenic backwaters. The reservoir also offers opportunities for birdwatching and nature walks, making it a haven for wildlife enthusiasts.
13. Matri Dei Cathedral
Matri Dei Cathedral, also known as St. Mary's Cathedral, is a prominent religious landmark. Its awe-inspiring Gothic architecture epitomizes Christian faith and architectural brilliance. Among the oldest churches in the Malabar region, it stands as a masterpiece of medieval engineering.
The cathedral's twin spires dominate Kozhikode's skyline, symbolizing its cultural heritage. Inside, you can marvel at intricate stained glass windows, religious artifacts, and the Shrine of the Three Kings, believed to hold the remains of the Biblical Magi.
14. Kappad Beach
Kappad Beach holds historical significance as the place where Vasco da Gama first set foot in India in 1498, initiating trade and cultural exchange with the Western world. It remains a picturesque and serene destination with golden sands, gentle waves, and coconut groves.
You can visit to witness breathtaking sunsets, enjoy water sports, and immerse yourself in the tranquil atmosphere. The stone monument commemorating Vasco da Gama's landing adds historical importance.
15. Tali Temple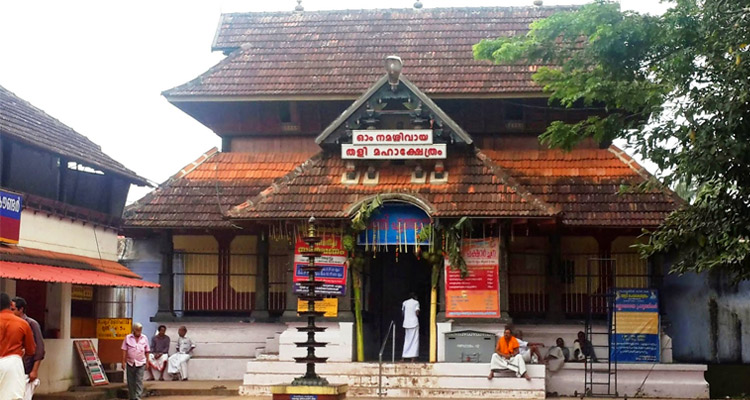 Tali Temple is an ancient Hindu shrine dating back to the 14th century. Dedicated to Lord Shiva, the temple is renowned for its exquisite Kerala-style wooden carvings and impressive murals. It houses the unique "Tali Shivlinga," a three-curved stone representation of Lord Shiva.
Devotees seek blessings, perform rituals, and immerse in the spiritual ambiance. The temple's cultural significance and architectural splendor make it a cherished religious site, attracting pilgrims and tourists alike to experience its divine aura.
More to Explore in Kozhikode/ Calicut
Kozhikode's diverse attractions promise an exciting journey, leaving you with cherished memories of the enchanting coastal gem. It boasts several other captivating sightseeing places waiting to be explored.
Kozhikode's Mishkal Mosque is among the oldest in the region. It features stunning Islamic architecture. Sarovaram Biopark delights nature lovers with diverse flora and fauna. Lion's Park offers fun-filled family rides, games, and a musical fountain for a refreshing day with your loved ones. Payyoli Beach, located 40 kilometers from Kozhikode, is perfect for peaceful relaxation and beachcombing.
You can opt for sailing, windsurfing, kayaking, and other water sports activities at Kappad Beach. A bonfire under the stars, overnight camping, or a leisurely stroll at Beypore Beach are some offbeat activities you must try in Kozhikode.
Kozhikode market offers authentic souvenirs, wooden artifacts, and intricately designed handwoven items. You can also visit craft villages like Cheruvadi, where local artisans make exquisite handicrafts.
The food scene in Calicut revolves around traditional Malabar cuisine, with must-try dishes like the fragrant Kozhikode Biriyani, delectable Kallummakkaya preparations, and the iconic Kozhikode Halwa and Mutta Mala.