Kozhikode, also known as Calicut, is located in the Indian state of Kerala. It is one of India's important commercial centers for the region and has been a popular tourist destination. Our 1 Day Kozhikode Tour Packages can be the perfect choice for those looking to explore its culture and heritage.
Kozhikode is renowned for its charming natural scenery and rich cultural history. There are numerous historic monuments, museums, and other attractions in the city that can be explored during your trip.
The lush estates of spices and the captivating beaches make Kozhikode a rejuvenating getaway. Booking 1 Day Kozhikode Tour Packages by Holidays DNA allows you to explore many of the city's attractions at your own pace.
Our 1 Day Kozhikode Tour Packages include guided tours to some of the most popular destinations in and around Kozhikode, such as Tali Temple, Kappad Beach, Mananchira Square, and Beypore Beach. You can also visit the Pazhassiraja Museum, which has an impressive collection of artifacts related to the history of Kerala and India.
With our customized Kozhikode tour packages, you will have plenty of time to pick for souvenirs and enjoy delicious local cuisine. You can even visit the best tourist attractions in the neighboring cities. For an extended holiday, you can book a comfortable stay with our Kozhikode tour packages with stay and hotel.
1 Day Kozhikode Tour Packages by Holidays DNA are handcrafted to help you explore the beautiful city as per your interests. We provide a list of reliable drivers and local cab vendor services so that you travel stress-free. You will also have 24/7 assistance from our team.
Top Places to Visit in 1 Day Kozhikode Tour Packages
The best places in Kozhikode included on a 1 day tour package are:
1. Tali Shiva Temple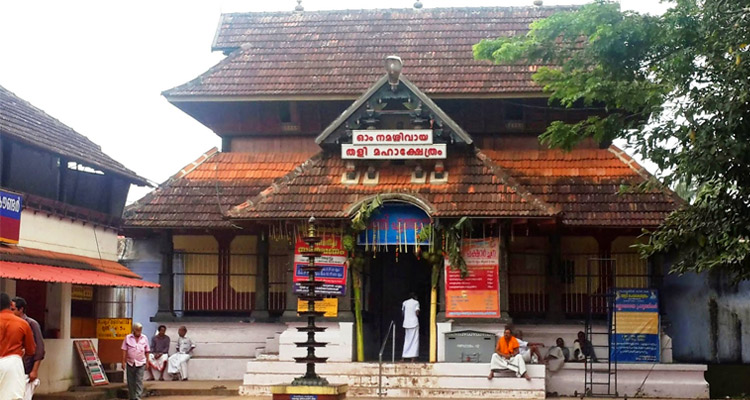 Tali Temple is a renowned Hindu temple that is dedicated to the worship of Lord Shiva. With its roots dating back to the 12th century, the temple holds immense historical and religious significance. It stands as a masterpiece of traditional Kerala architecture, boasting intricate carvings and distinctive mural paintings that depict mythological stories.
The temple's main deity, Lord Shiva, is worshiped in the form of a Swayambhu Lingam, a self-manifested lingam. Devotees visit Tali Temple to seek blessings, participate in religious rituals, and immerse themselves in the serene and spiritual ambiance. Its rich heritage and architectural grandeur make it a must-visit destination for cultural enthusiasts and spiritual seekers.
2. Thikkoti Lighthouse
The Thikkoti Lighthouse, a prominent landmark, offers panoramic views of the Arabian Sea. Constructed in 1847, the historic lighthouse stands tall at a height of 33 meters, providing crucial guidance and warning to ships navigating the treacherous coastline. It remains an operational navigational aid for sailors.
The lighthouse boasts a cylindrical tower constructed with granite stones. You can ascend the spiral staircase comprising 184 steps to witness awe-inspiring vistas of the surrounding coastline. The location's scenic beauty and tranquility make it a popular destination for tourists and locals, seeking to bask in its allure.
3. Mananchira Square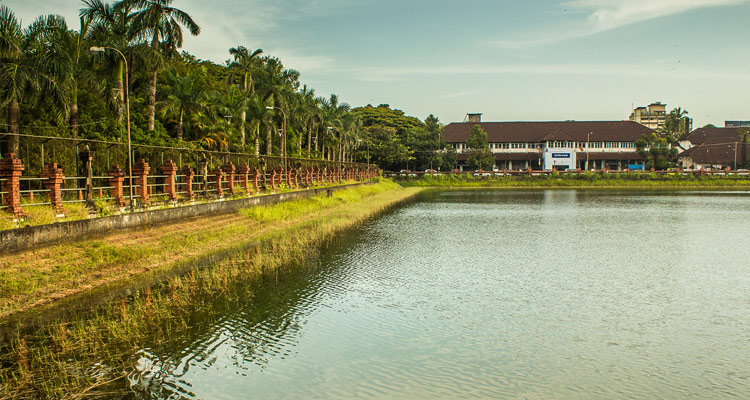 Mananchira Square is a vibrant public space with great historical and cultural significance. Originally, a large freshwater pond, Mananchira has been transformed into a beautifully landscaped park and square. It is surrounded by architectural marvels, including the Town Hall and the Public Library, which add to its charm.
The square serves as a gathering place for locals and visitors alike, offering a peaceful and serene environment amidst the bustling city. It features well-manicured gardens, walkways, and a musical fountain that enthralls spectators with its rhythmic water displays. Additionally, the square hosts various cultural events, exhibitions, and performances, showcasing the rich art and heritage of the region.
4. Kadalundi Bird Sanctuary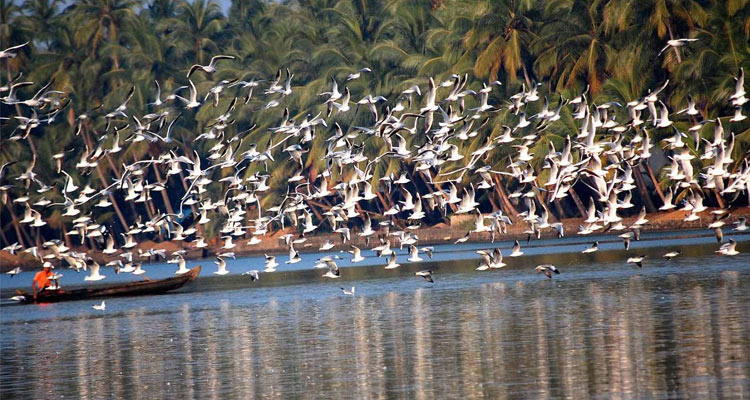 The Kadalundi Bird Sanctuary spans 3 square kilometers along the Kadalundi River, providing a diverse habitat for various bird species. It serves as a vital conservation area, attracting migratory birds during their resting and breeding periods. The sanctuary's mangrove forests, tidal flats, and estuary environments offer an ideal ecosystem for birdlife to flourish.
You can observe over a hundred bird species, including Seagulls, Terns, Herons, Sandpipers, and Brahminy Kites, during the migratory season from November to April. Besides birdwatching, activities like boat rides, nature walks, and photography are available. The sanctuary's peaceful ambiance, accompanied by the melodious chirping of birds, offers a serene and captivating experience.
5. Pazhassiraja Museum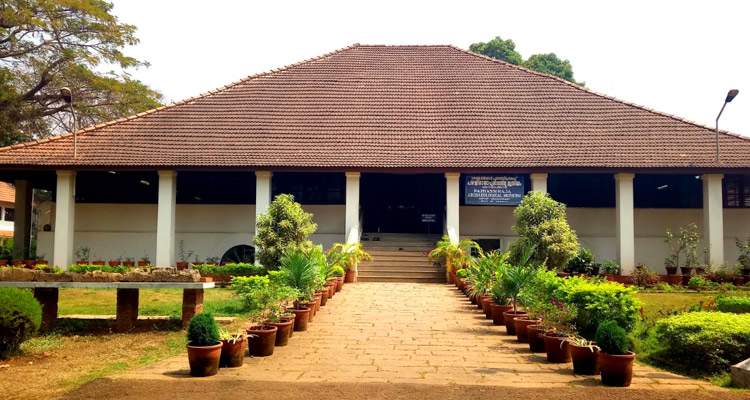 Housed in a beautifully restored heritage building, Pazhassiraja Museum stands as a prominent historical museum, paying homage to the valiant Pazhassi Raja, a revered freedom fighter. It showcases a fascinating collection of artifacts and exhibits that shed light on the life and legacy of Pazhassi Raja and the region's historical events.
The museum displays ancient coins, weapons, sculptures, paintings, and antique furniture. You can explore galleries depicting the Malabar region's history, culture, and socio-political context. The museum's highlight is stunning mural paintings portraying significant moments from Pazhassi Raja's life.
6. Matri Dei Cathedral
Matri Dei Cathedral is a magnificent place of worship with immense religious significance for the Catholic community. It is also known as Our Lady of Dolours Cathedral, and stands as an architectural masterpiece showcasing a blend of Gothic and Roman styles.
The cathedral's striking facade, adorned with intricate carvings and ornamental details, leaves everyone in awe. Inside, the serene and reverent atmosphere invites worshippers to offer prayers and seek solace. The cathedral is dedicated to the Blessed Virgin Mary and is renowned for its annual feast, attracting a multitude of devotees.
7. Kappad Beach
Kappad Beach holds immense historical significance as the site where Portuguese explorer Vasco da Gama first set foot on Indian soil in 1498. It is not only a popular tourist destination but also a place of historical importance. With its pristine shoreline, golden sand, and swaying palm trees, Kappad Beach offers a picturesque setting to relax and enjoy the natural beauty of the Arabian Sea.
The well-maintained beach provides facilities like beachside shacks, seating areas, and water sports activities. You can indulge in swimming, beach volleyball, and catamaran rides. Additionally, the beach features a stone monument commemorating Vasco da Gama's arrival, serving as a reminder of its pivotal role in shaping history.
8. Mishkal Palli Mosque
Mishkal Palli Mosque, also known as Mishkal Masjid, is an iconic Islamic religious site that showcases the architectural brilliance and cultural heritage of the region. Believed to have been constructed in the 14th century by Arab traders who frequented the Malabar coast, the mosque exudes a unique architectural style that harmoniously blends traditional Kerala and Arab influences.
Adorned with intricately carved wooden pillars, ornate doorways, and a serene courtyard, it serves as a central hub to offer prayers. Additionally, the mosque hosts a variety of community events and religious ceremonies, captivating visitors from both near and far throughout the year.
9. Kozhippara Falls
Kozhippara Falls is a breathtaking waterfall nestled amidst the lush greenery of the Western Ghats. As water cascades down rocky steps, it creates a mesmerizing sight and a soothing symphony of rushing water. The pristine surroundings, with dense forests and rocky terrain, enhance the beauty and charm of the waterfall.
You can embark on a trekking adventure to reach the falls, immersing yourself in the raw beauty of the region. The trail offers picturesque views and opportunities to spot wildlife and diverse flora. Swimming and bathing in the natural pools formed by the waterfall are popular activities, providing a refreshing respite from the tropical heat.
10. Krishna Menon Museum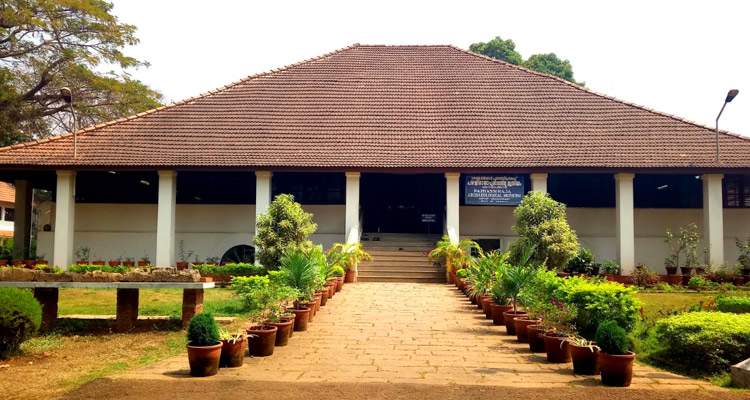 The Krishna Menon Museum is a tribute to the illustrious diplomat and statesman, V.K. Krishna Menon. It showcases his life, achievements, and contributions to Indian history. Housed in a colonial-era building, once Krishna Menon's ancestral home, the museum offers exhibits highlighting his political career, role in India's struggle for independence, and tenure as the Indian Ambassador to the United Nations.
You can explore a captivating collection of photographs, personal belongings, documents, and memorabilia associated with Krishna Menon, providing insights into his remarkable journey as a politician, diplomat, and advocate for India on the global stage.
---
Besides these popular tourist attractions of Kozhikode, you can spare time to explore places such as Canoli Canal, Regional Science Centre & Planetarium, Sargaalaya Kerala Arts & Crafts Village, and Kallai River.
You can visit Elathur and spend some time relaxing in the lap of nature. It is a great place to indulge in fresh seafood with your friends and family. In addition to our list of top cab vendors offering 1 Day Kozhikode Tour Packages, we have also created the list of best Kolkata 1 Day tour packages, Delhi 1 Day tour packages, Hyderabad 1 Day tour packages, Chennai 1 Day tour packages, and Mumbai 1 Day tour packages.
If you have an extra day and wish to explore more areas near Kozhikode along with your 1 day Kozhikode tour package, then you can choose an exclusive tour to nearby places such as Thusharagiri Fall (38 km), Kakkayam (34 km), Peruvannamuzhi Dam (35 km), and Vellari Mala (48 km).
Ready to experience the charm of Kozhikode? Hurry, request a call back from our travel experts to plan an exciting trip to witness the best of Kozhikode in 1 Day!