Munnar, South India's most sought after hill station is not only a favorite tourist spot but also the centre of tea estates in Kerala. Munnar, an exotic hill station with enclosed calm of serenity and beauty is the most visited destination in South India.
This hill station is a heavenly beauty situated at an altitude of about 1600 meter from the sea level was once the summer resort of British government in South India. The colonial Bungalows in the hillocks boasts of the glorious past of this place.
The pleasant romantic climate and the laid back atmosphere in Munnar made it the most preferred honeymoon location in the country. The word Munnar literally means three rivers. As the name refers Munnar lies in the confluence of three rivers Muthirapuzha, Nallathanni and Kundala at Idukki district.
One of the major attraction of Munnar is the Tea plantations. There are more than 12000 hectares of lush manicured tea fields forming an picturesque background for the place. For adventure lovers there is the challenge of climbing the highest peak of South India.
The beautiful valley covered with coffee, tea and spice plantations, the misty hillsides sheltering so many endangered species of wildlife and stunning waterfalls will be a refreshing experience. But the most refreshing is the pure unpolluted air.
There are also a variety of interesting things you can do here. You can see wild animals, play golf or do some trout fishing. The list is endless. You can also visit any tea plantations to understand the process.
The aroma of the place will stay with you for long. Neelakurinji flower one of the rarest and most beautiful flower which blooms once in twelve years is found in the valleys over here. When these flowers blooms it covers the entire region with its beautiful violet colour. Enjoy the rare sight of this flowers.
Places to Visit in Munnar
1. Eravikulam National Park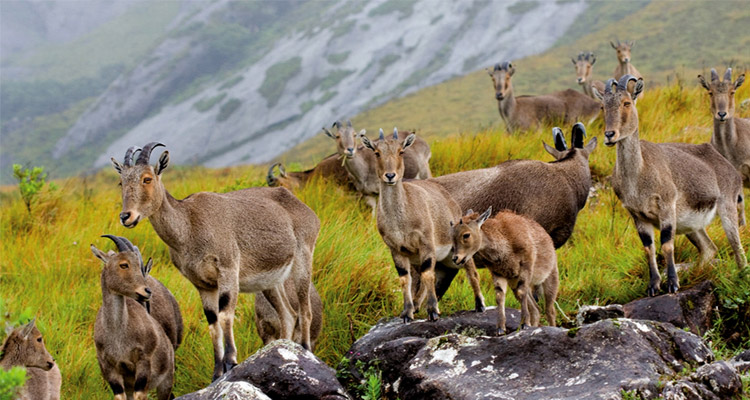 This national park was the once the hunting place of the British. Today this park protects wild animals at its best. This national park is situated at an elevation of 7000 feet above the sea level. This sanctuary is famous Nilgiri tahr, a highly endangered wild goat. This is the proud of Munnar.
The outstanding beauty of the grasslands is another attraction of Eravikulam National Park. Anamudi, the highest peak in South India is situated in this park. There are many kinds of rare flora in this hills.
Rajamalai, the tourism zone in this national park is an ideal place for seeing high elevation shola grassland system and visitors are taken to this place for enjoying this beautiful sight.
Learn more about Eravikulam National Park..
2. Munnar Tea Museum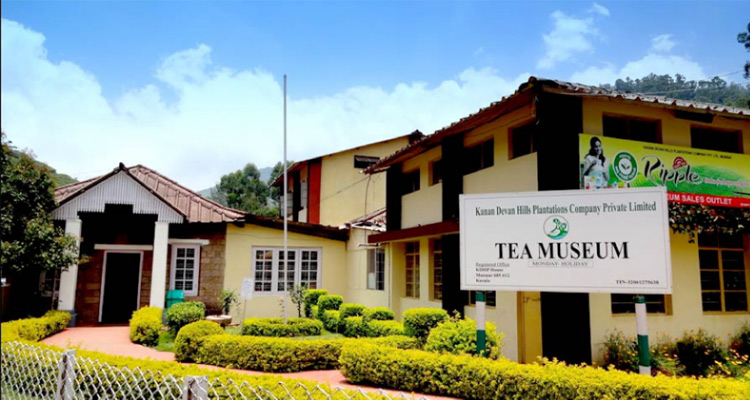 Run by the Tata Tea, the museum tells us about the evolution of tea industry in Munnar. There is an interesting array of relics and artifacts and photographs from the past. You can also understand the complex tea processing from the adjacent tea processing centre. This is an aromatic experience.
Learn more about Munnar Tea Museum..
3. Pothanmedu View Point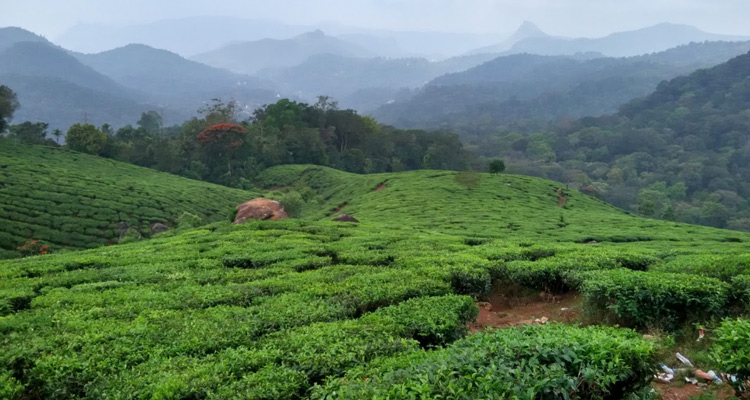 Located on an elevated cliff at the entrance of Munnar this scenic spot offers the magical view of Munnar. From here one can see the beautiful valleys as a green carpet covered with Tea, Coffee and Cardamom plantations. Not only the pleasure of watching but also this place is a challenge for adventure lovers. This place is ideal for trekking and hiking in Munnar.
Learn more about Pothanmedu View Point..
4. Mattupetty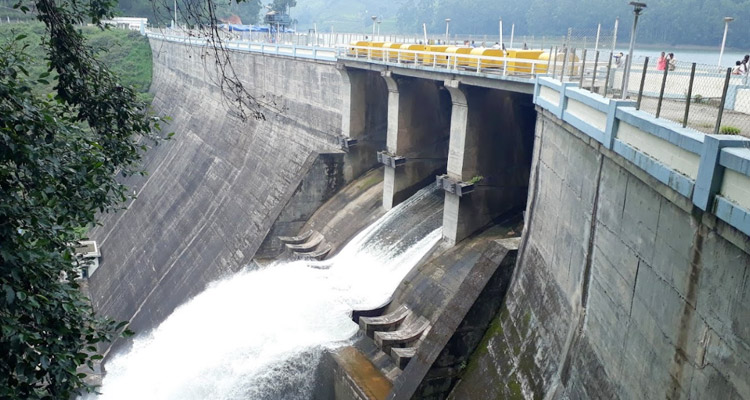 Located at a height of 1700 meters Mattupetty is famous for its dairy farm. Close to this wonderful farm is the beautiful Mattupetty lake and dam which is a famous picnic spot. Mattupetty Dam has a huge reservoir. A visit to this place is an exhilarating experience with boating and occasional sight of various wild animals like elephants and Sambar.
Learn more about Mattupetty Dam..
5. Attukal Waterfalls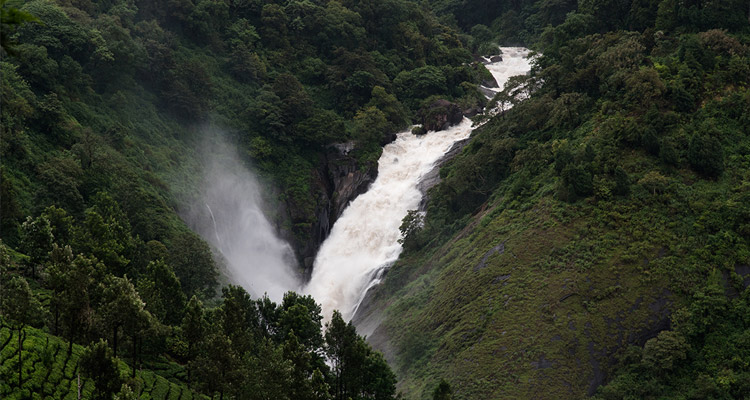 Located deep in a valley at a distance of 8 km from Munnar this is a must visit place. Attukal in Munnar is an ideal place for long trekking. With undulating hills and rocking waterfalls Attukal offers an awesome sight.
Learn more about Attukal Waterfalls..
6. Nyayamakad
For a breathtaking beauty of Talayar Valley on one side and Munnar Valley on the other visit Nyayamakad Gap located on Munnar Coimbatore road. This beautiful spot with incredible waterfalls is a pleasure to watch. Nyayamkad is located at distance of 10 km from Munnar.
The breathtaking beauty of water falling from a height of 1600 meters is an amazing experience with its surrounding natural beauty. This is a popular picnic spot as well as an ideal spot for trekking. You can spend some quality time with your loved one's or enjoy the adventure of trekking.
Learn more about Nyayamakad Waterfalls..
7. Devikulam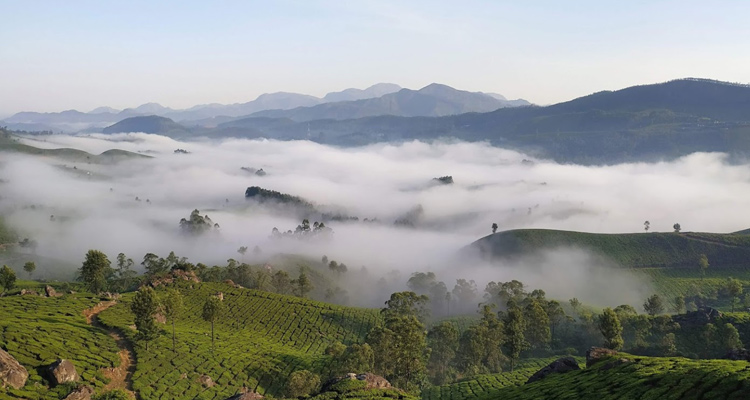 The most sought after destination in Munnar, Devikulam is an ideal hill station with exotic flora and fauna and the cool mountain breeze. The Sita Devi Lake in hear is an ideal picnic spot with its charming ambiance and mineral rich water.
Devikulam offers the visitors the delight of trout fishing. Devikulam lake is just 13 km away from Munnar. before trout fishing you have to get a permit and also have to bring the equipment. Another location for trout fishing is Gravel Banks which is situated at the remote corner of Nyayamakad Estate.
Learn more about Devikulam..
There are many more places around Munnar which worth a watch. Some of them are Top Station, Marayoor, Kollulkumally Tea Estate, Chinnar wildlife Sanctuary etc.
Shopping in Munnar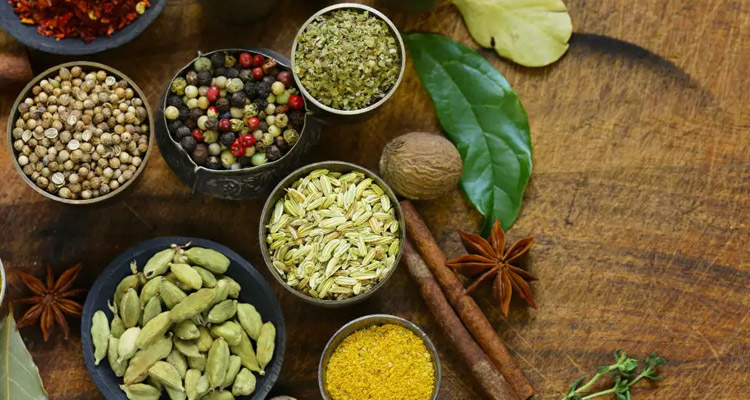 Munnar is the perfect place for buying high quality fresh tea. You can search for different flavors of tea in Munnar. Tata Tea sales outlet is the best place to purchase tea in a reasonable price without any worry. Also there are small roadside shops and markets.
Next to tea the strawberries and spices are the specialities of Munnar. Strawberries are available seasonally in selected outlets. At Tata Tea's Srishti Welfare Centre you can buy high quality delicious strawberry preserve and handmade greeting cards.
Spices are available in almost all shops. You can buy different varieties of spices here. Spices are packed in small transparent packs. If you purchase bulk amounts there will be attractive discounts.One can also buy souvenirs from here.
Where To Stay in Munnar
Munnar being a popular tourist destination has so many good hotels and resorts for all budgets. It's better to reserve accommodation in advance specially on holidays and weekends. Some of the best hotels and resorts in Munnar are Tea County, Abad Copper Castle, Edassery Eastend, Hotel Royal Retreat, Munnar Inn, Hotel Hill View, Hotel Las Palmas, Cloud9 Resort, Lakeview Resort, Oak Fields Resort, Hotel Lonely Planet, Hotel Autumn Trees etc.
Places to Eat in Munnar
Munnar is dotted with so many small eateries. In a very cheap price you can have Delicious Vadas, bondas, Bhajis, chapatis, Puris and Dosas with hot tea. You can also have all veg and Non Veg dishes in various restaurants in Munnar.
Rapsy Restaurant and Hotel Azarika are famous for chicken and Mutton Biriyani. For vegetarian Saravana Bhavan and Arya Bhavan is there.