Thiruvananthapuram, also known as Trivandrum, is the capital city of the coastal state of Kerala. It is located on the west coast of India near the extreme south of the mainland. Renowned as 'God's own Country', the region features lush landscapes filled with natural abundance. We offer Trivandrum 3 Nights / 4 Days Tour Packages for a fulfilling and refreshing experience of the city.
The predominant charm of Trivandrum as a tourist hotspot lies in its versatility. It has something for everyone, whether you are planning to go for a family vacation, a honeymoon, a fun trip with friends, or just some solo adventures. You can witness the mesmerizing Kovalam Beach, Padmanabhaswamy Temple, Shree Chitra Art Gallery, Ponmudi Hill Station, and the breathtaking Achankovil River. Get up close with nature and witness the local lifestyle of this charming destination on a relaxing 3 Nights / 4 Days Trivandrum tour.
Tour Packages Overview
Our Trivandrum 3 Nights / 4 Days Tour Packages are designed to immerse you in the beauty of the coastal destination. We help you with everything that is needed to make your holiday unforgettable. Our team of travel advisors will provide you with a customized itinerary that fits your budget. It includes comfortable and safe accommodation, local sightseeing, fun activities, and private transfers between attractions.
Our team picks the best hotels for you according to your budget so you enjoy a comfortable stay. Private vehicles are provided for airport or railway station pick-up and drop-off. A dedicated vehicle is provided with an experienced driver to help you navigate the roads of Trivandrum. With these packages, we ensure that you have a hassle-free trip that is filled with adventure and joy.
We ensure you have a wholesome experience of the tropical city on your vacation by sharing a curated list of the best tourist attractions of Trivandrum. You can visit the renowned Padmanabhaswamy Temple, explore the fascinating Napier Museum, take a tour of Kuthiramalika Palace, and observe the rare species at Thiruvananthapuram Zoo.
Enjoy thrilling water sports activities such as snorkeling and kayaking on pristine Kovalam Beach. Visit the scenic Neyyar Wildlife Sanctuary, Ponmudi Hill Station, and the enchanting Agastya Lake.
Why Book with Us?
Trivandrum 3 Nights / 4 Days Tour Packages with Holidays DNA will provide you with an enriching experience of the coastal city. We take care of all your needs and help you with a hassle-free travel experience. Our local guides assist you in exploring the best tourist attractions in Trivandrum and give you an in-depth understanding of its culture, lifestyle, and cuisine. Our team is available 24/7 to answer all your queries and provide you with the best customer experience.
We curate the list of best accommodation options in Trivandrum based on your budget. Our team ensures that the accommodation meets all your needs, including best-in-class services and well-appointed rooms, ensuring you a comfortable stay. We also provide additional amenities like babysitting services, private dinners, and senior citizen assistance to make your trip even more enjoyable.
Resort & Hotels options with Trivandrum 3 Nights / 4 Days Tour Packages
1. Windsor Rajadhani: Windsor Rajadhani is an esteemed 4-star hotel offering luxury and comfort in equal measure. It provides a wide selection of rooms, exquisite dining choices, and versatile banquet amenities. The stylish accommodation is strategically located to provide easy access to the major attractions of Trivandrum.
The hotel boasts exceptional services and warm hospitality. Their rooms are equipped with modern amenities, and you get access to the on-site wellness center to ensure a rejuvenating stay.
2. Hilton Garden Inn: Hilton Garden Inn distinguishes itself with its prestigious 5-star reputation and world-class services. Located in the heart of the city it provides an ideal base for a vacation. They offer spacious rooms that feature modern amenities with views of nearby attractions like Kovalam Beach, Padmanabhaswamy Temple, and Agastya Lake.
The hotel also features an outdoor pool, a 24-hour fitness center, and a business center. Enjoy delicious meals at the Great American Grill restaurant and grab a snack at The Garden Bar.
3. Lagoona Beach Resort: Lagoona Beach Resort, a captivating 4-star retreat, showcases lavish accommodations, a tranquil swimming pool, and an appealing multi-cuisine restaurant. Their spacious and well-equipped rooms are perfect for enjoying a luxurious stay in Trivandrum.
The resort is located close to the renowned attractions of the city, like Neyyar Dam, Padmanabhaswamy Temple, and Agastya Lake. Enhancing your holiday experience, the resort provides a bar facility, spa, and 24-hour front desk.
Popular Sightseeing Places to Visit on Trivandrum 3 Nights / 4 Days Tour Packages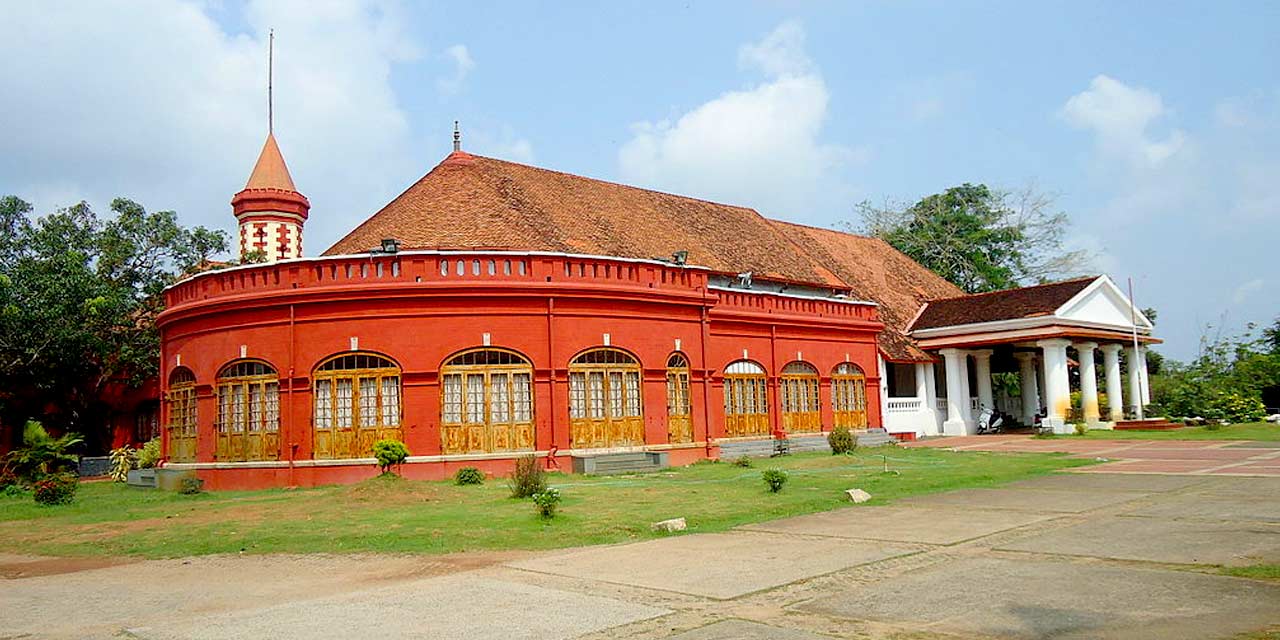 Kanakakunnu Palace is one of the most historical and beautiful attractions in Trivandrum. It was constructed by Sri Moolam Thirunal in the 19th century as a summer retreat for the Travancore Kings. Today, the palace is a venue for many cultural meets and programs. Its sprawling grounds are today a popular spot for picnics and film shooting.
Kanakakunnu Palace is a renowned tourist attraction of Trivandrum. The palace hosts grandeur and magnificence with its beautiful gardens, spacious lawns, and captivating fountains. It serves as an iconic venue for musical programs and cultural events.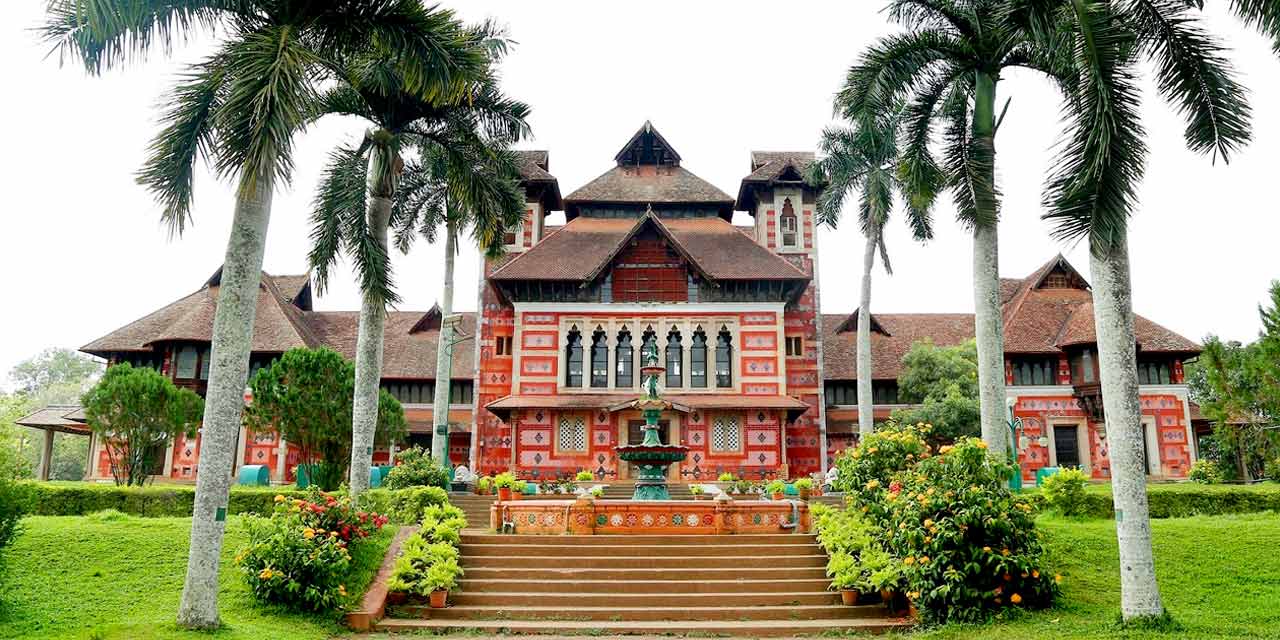 The Napier Museum is one of the most interesting attractions in Trivandrum. With its unique blend of English, Dutch, and Tamil architecture, it has been a landmark in the city for over a century. The museum houses a large collection of artifacts from the various dynasties that have ruled the region. There are also fascinating displays of medieval Indian weapons and rare coins.
The museum also has a zoological section with an impressive collection of stuffed animals, reptiles, and birds from the region. Spend an afternoon exploring the museum's treasure trove of historical exhibits. You must click lots of pictures against the splendid backdrop.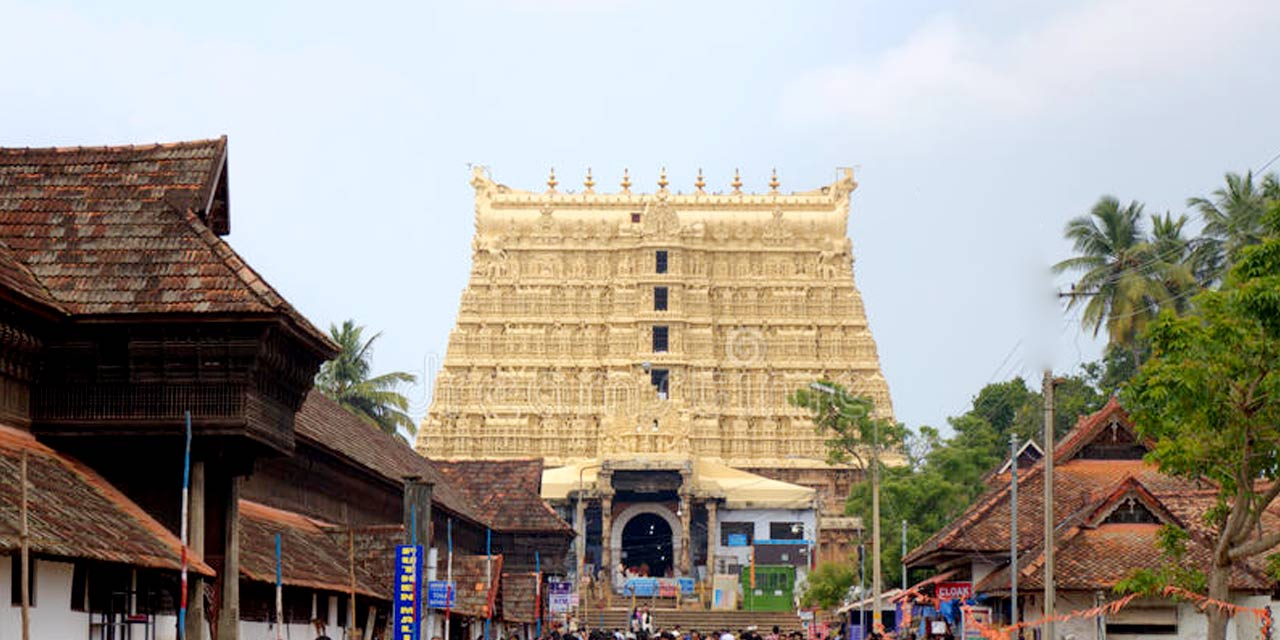 One of the most sacred temples in India, Padmanabhaswamy Temple is a must-visit destination for every devotee. The ancient temple dedicated to Lord Vishnu dates back to the 8th century AD. The architecture of the temple showcases a unique blend of Kerala and Dravidian architectural styles.
Inside the temple complex are several shrines dedicated to different gods and goddesses. The temple is also known for its opulence, as it is said to hold invaluable treasures in its secret vaults. A visit to the Padmanabhaswamy Temple will surely leave you with a soothing spiritual experience that will stay in your memory forever.
A picturesque beach destination, Varkala Beach has been drawing tourists for its stunning scenery for a long time. With its white sand beaches, crystal clear seas, and lush green vegetation, Varkala is perfect for a laid-back break from the city. The beach is lined with scenic cliffs that are ideal for leisurely walks along the seashore.
You can also take part in various water sports activities like parasailing and surfing at the beach. You can also click plenty of photographs against the backdrop of the breathtaking setting. Varkala is also known for its Ayurveda treatment centers and spas. So, if you are looking to unwind and rejuvenate, you can indulge in a relaxing therapy session.
Activities & Things to Do on Trivandrum 3 Nights / 4 Days Tour
Trivandrum presents a variety of engaging activities for visitors. Imbibe the vibe of Kerala and immerse yourself in the abundance of God's Own Country. Take a leisurely walk on Kovalam Beach, one of the most picturesque south Indian beaches. You can also go on a wildlife safari to the Neyyar Wildlife Sanctuary and have an up-close encounter with some of India's native animals.
If you are looking for a cultural experience, be sure to explore the Gandhi Park and Kuthiramalika Palace Museum, which present stunning architecture from different eras. For those seeking adventure, try out parasailing, windsurfing, kayaking and fishing. If you want an out-of-the-box experience, you can explore the backwaters of Karamana and take a relaxing boat tour.
Enjoy the city's hustle and bustle at the local markets, where you can pick the freshest spices and buy some souvenirs from the exquisite handicrafts. On the streets of Chalai Bazaar, buy vibrant clothes. Visit Connemara market for handicrafts and Pothy's for the perfect traditional attire.
Explore S.M.S.M. Institute for exquisite jewelry and Sankar's for aromatic spices. Indulge in an array of Kerala-style dishes such as Pazhampori, Chicken Stew, Red Fish Curry, and Appam with Idiyappam.
---
Trivandrum is home to beautiful beaches, lush landscapes, and rich heritage. Whether you're looking for a relaxing beachfront vacation or an exciting adventure, Trivandrum has something to offer everyone. From Ayurvedic treatments and temples to thrilling water sports or fun activities, the city has no shortage of things to do.
Our Trivandrum 3 Nights / 4 Days Tour Packages provide the perfect holiday experience with a stay at the best hotels and a private car for your convenience. From pick-up to the best accommodation and complimentary breakfast, we ensure all things are pre-arranged for you. Our team of experienced tour planners is available 24/7 to discuss and craft personalized tours of Trivandrum.