Spread across the low-lying hills of the Western Ghats, Trivandrum is a favorite destination among tourists. It is the capital and largest city of Kerala. Called the Evergreen City by Mahatma Gandhi, Trivandrum offers enticing beauty and recreation for everyone. You can experience the best of this tropical paradise with our Trivandrum city tour packages.
Thiruvananthapuram, or Trivandrum, is replete with calm backwaters, serene beaches, refreshing greenery, vibrant colonial-era buildings, and energetic vibes. Once ruled by the Travancore kings, it also has enough culinary retreats and shopping opportunities for every kind of tourist. It is well-accessible from the major cities of India. All these features make Trivandrum an ideal location for a mesmerizing holiday in Kerala.
Get the best sightseeing and travel experience with a fun Trivandrum city tour with Kerala Tourism, a subdivision of Holidays DNA. We present the Trivandrum city tour packages specially designed as per your needs and preferences.
We have carefully planned our packages to include the best activities and world-class services. All our packages allow you to enjoy your trip stress-free, and the facilities are provided by leading tour operators in Trivandrum. With our Trivandrum city tour packages, you can look forward to a relaxing and stress-free trip.
Top Tourists Attractions to visit through Trivandrum city tour packages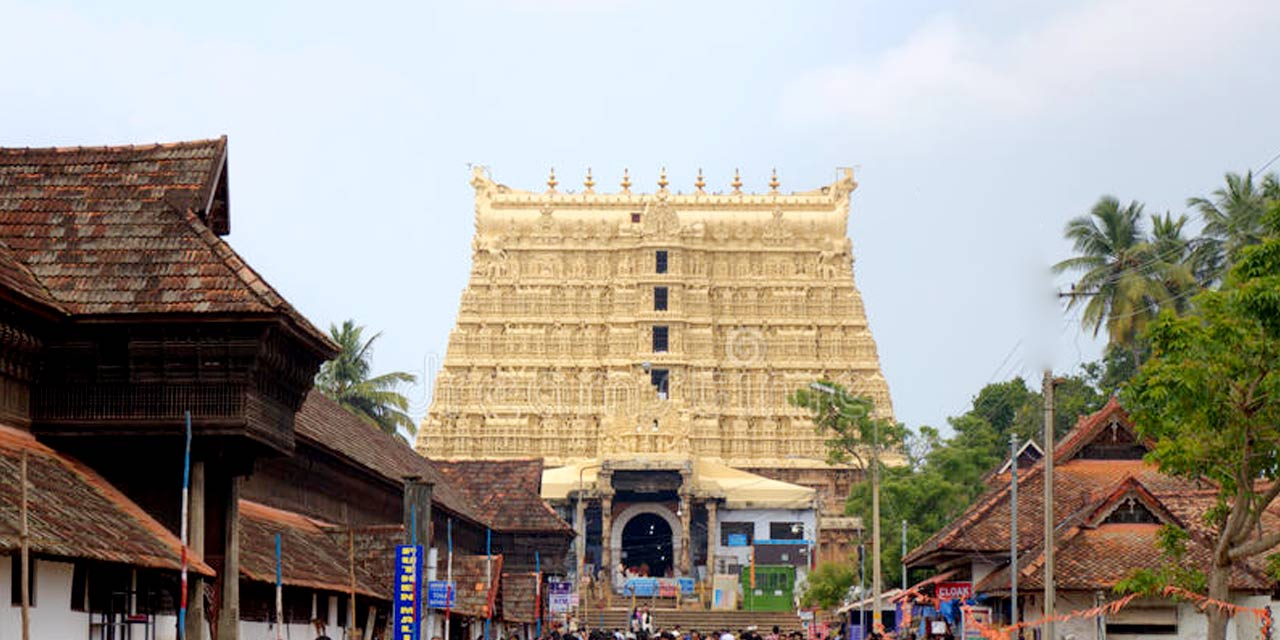 One of the 108 abodes of Lord Vishnu, the Padmanabhaswamy Temple is an 8th-century prominent Hindu shrine. It is famous for possessing abundant wealth, including gold, diamonds, and precious stones. You will be awestruck by its Dravidian architecture.
As you enter, you will be enthralled by the gold-plated covering of the temple. Inside the holy sanctum, you can view the deity in a reclining pose on the five-hooded serpent, Anantha. You can also find Lord Vishnu's heavenly consorts, Sridevi and Bhudevi. The festivals of Thiruvonam and Lakshadeepam are celebrated with grand fervor.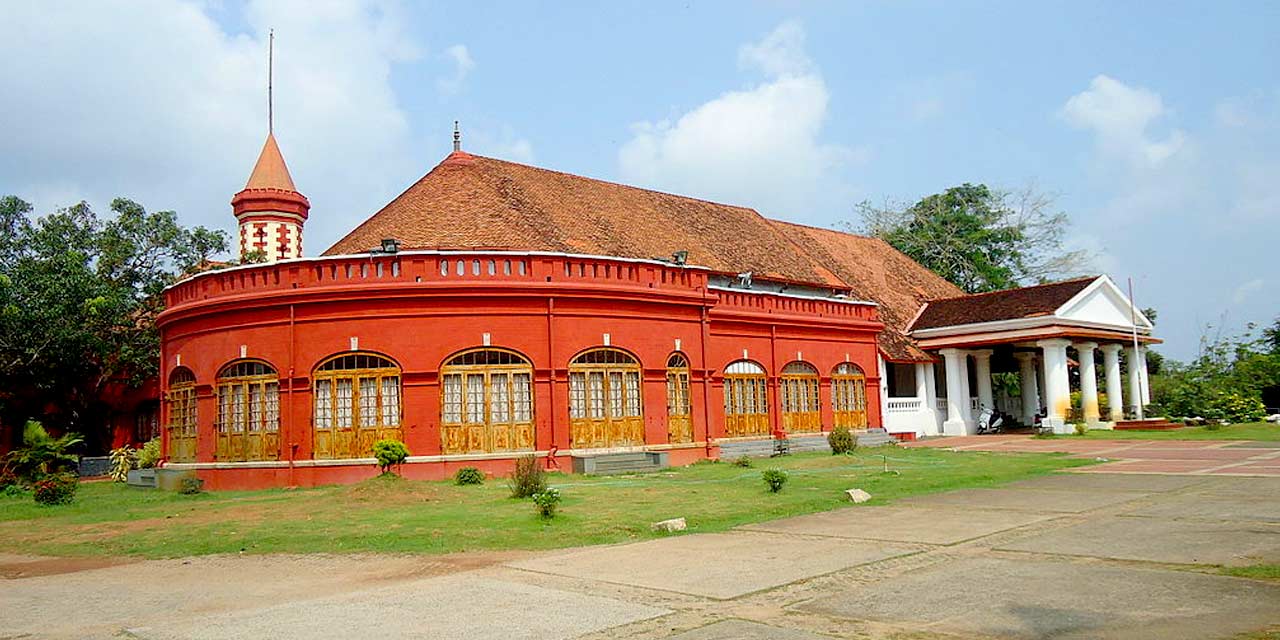 Located near the Napier Museum, Kanakakunnu Palace was built by the Travancore King, Sree Moolam Thirunal. The royal family used it to entertain their guests. Today, it is popular for housing the country's 1st digital garden on its sprawling grounds.
The palace, now a heritage monument, includes two auditoriums for conducting cultural meetings and programs. The exquisite crystal chandeliers and antique furniture in the palace will spellbind you. The palace architecture reflects a blend of Gothic and Kerala styles. In addition, the Department of Tourism annually hosts an All India Dance Festival in the Nishagandhi auditorium.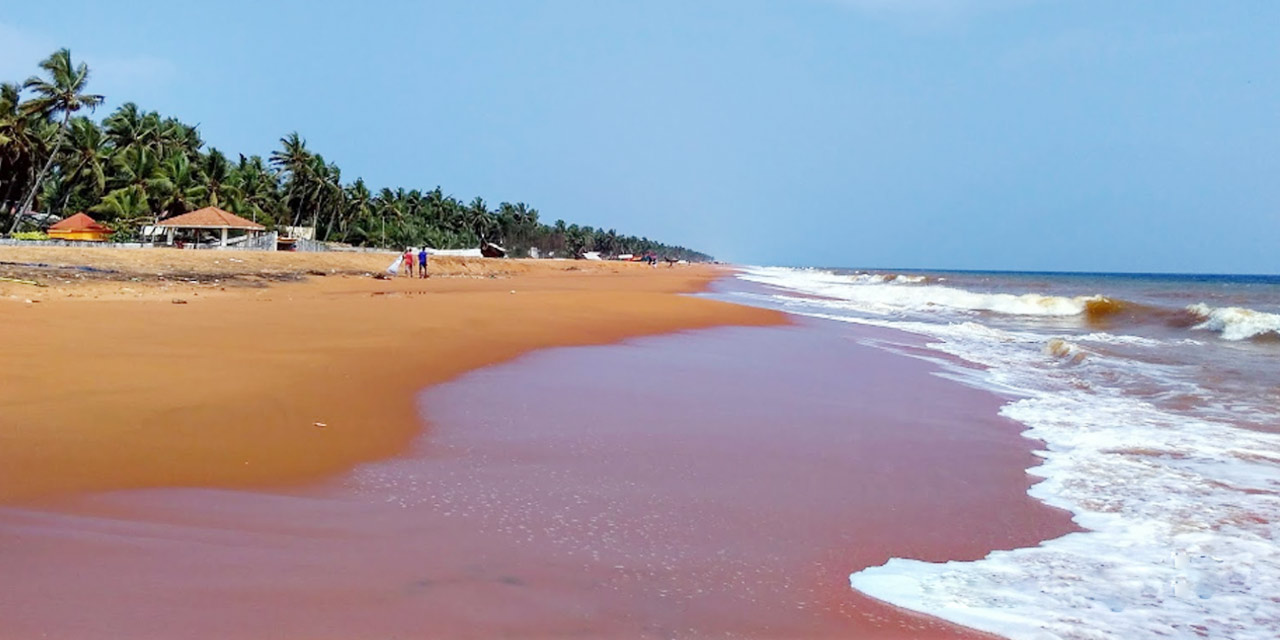 Away from the crowded city, Shanghumukham beach is a tranquil beach offering complete relaxation. You can cherish impeccable sunsets and solitude. Located on the western side of Trivandrum, its calm environs and exquisite shorelines are a visual treat. You must check out the 35 m-long Mermaid structure, which offers a perfect backdrop for photographs.
Children will enjoy the Chacha Nehru Traffic Training Park. The beach is famous for Ganesha Visarjan during Ganesh Chaturthi. You can come here during the Arattu festival to watch the large processions on the beach. The starfish-shaped restaurant is another attraction on this beach.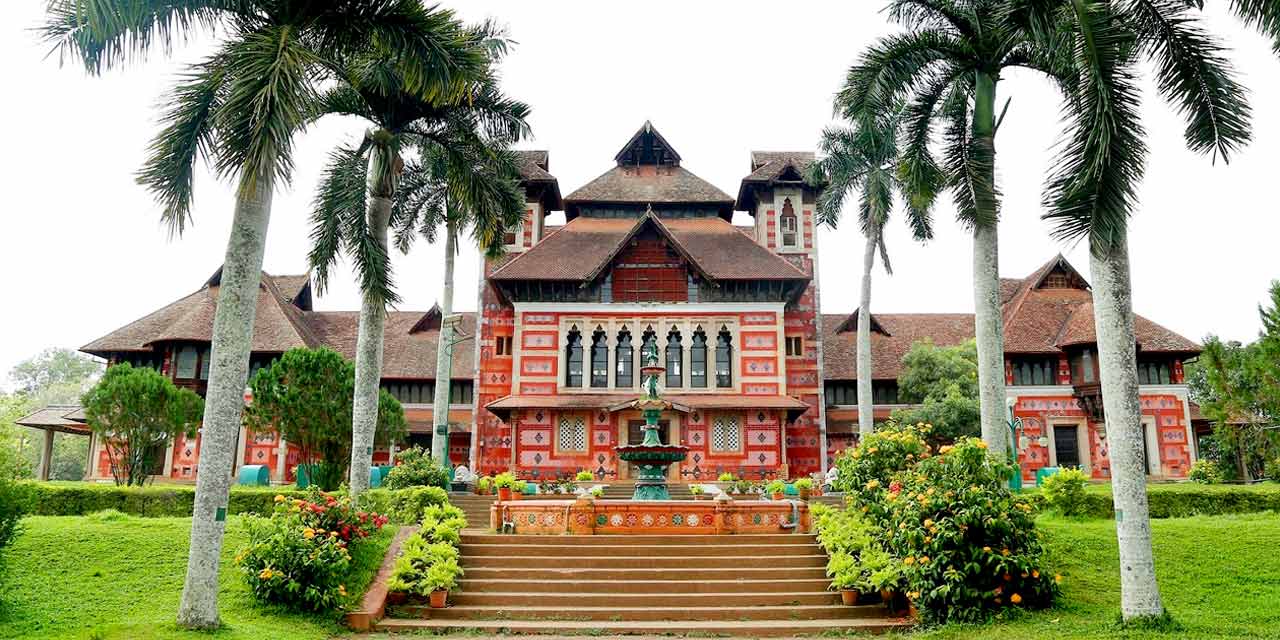 Constructed in 1955, Napier Museum has been named after Lord Napier. This famous art and history museum is a popular tourist attraction in Trivandrum. Exhibits from several schools of art, such as Mughal, Rajput, Rajasthani, Chinese, Japanese, Tibetan, and Tanjore, are displayed here. In addition, you can admire Indo-Saracenic architecture with Gothic roofs and minarets.
Archaeology enthusiasts can witness rare and unique collections of historical and archaeological artifacts, including stone sculptures, ivory carvings, bronze idols, lamps, textiles, handicrafts, and ornaments, on display. Inside the premises, you can also visit the renowned Sri Chitra Art Gallery and the Trivandrum Zoo.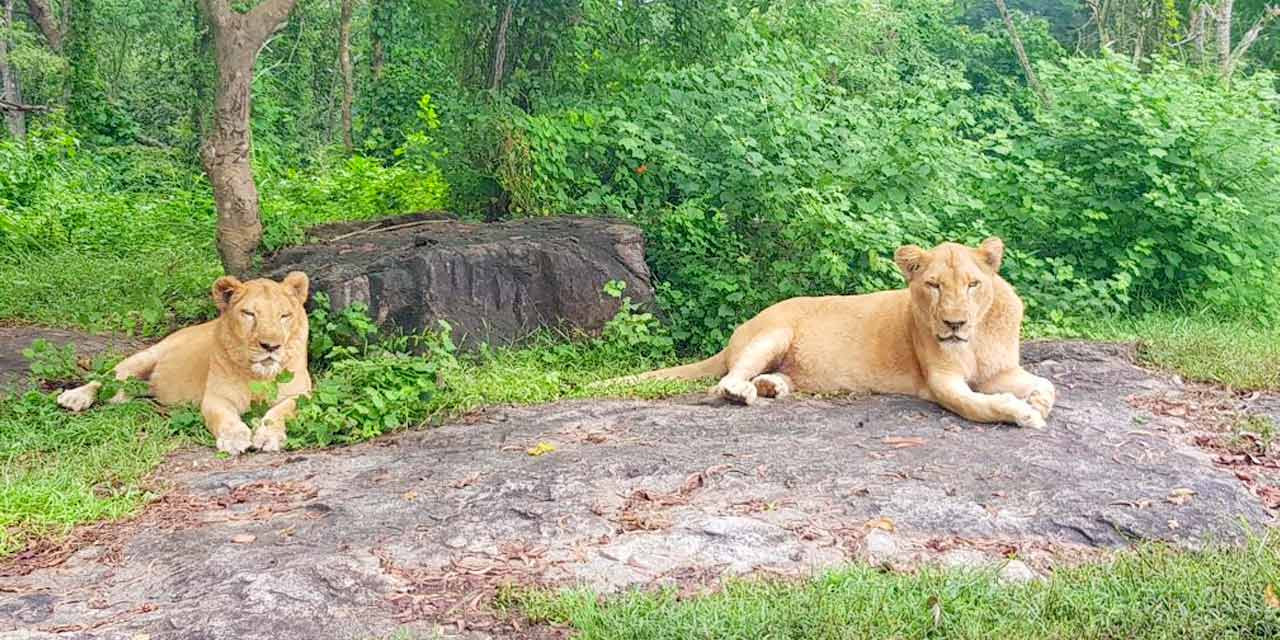 Located alongside the picturesque Neyyar Dam, the Neyyar Wildlife Sanctuary offers a pleasant retreat from the busy city life. Spread over 12,000 hectares of natural vegetation, it offers enticing views of rare flora and fauna.
The well-laid-out sanctuary houses a variety of animals, such as leopards, tigers, Asian Elephants, King Cobras, Slender Loris, Nilgiri Langur, and Sloth Bears. At the Neyyar Dam, you can check out a crocodile rehabilitation center, a deer park, and a lion safari park. You can also go atop the watchtower for picturesque views of the jungle and the surrounding waters.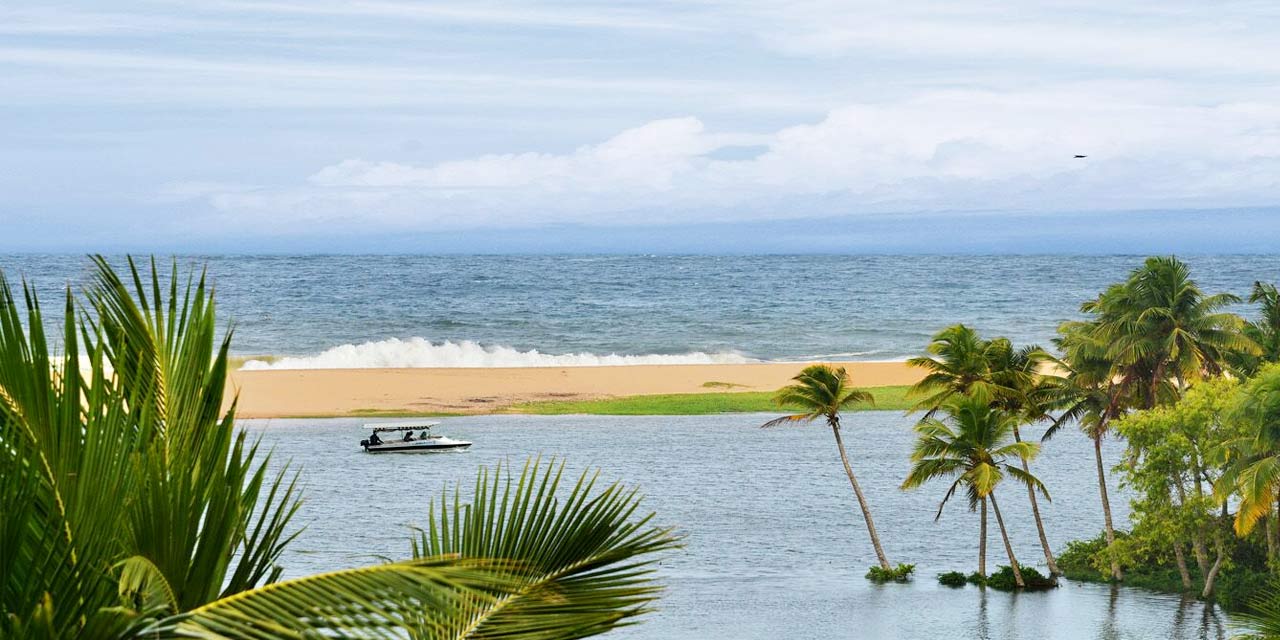 Poovar Island is a must-visit in your Trivandrum tour, flanked by the famous Kerala Backwaters, the Arabian Sea, and the verdant Sahyadris of the Western Ghats. In this remote getaway, you can spend quality time with your friends and family. You can find comfortable and luxurious accommodation in the elegant rooms of the Poovar Island Resort.
The island is accessible only by boat. You will be mesmerized by the beauty of the golden sands, palm-fringed beach, and turquoise water. Explore the thriving local culture and the ecosystem in the backwaters. You can get a relaxing Ayurvedic massage or go for a swim in the waters.
7. Astronomical Observatory
Situated at a height of 60 meters on a hill, the Astronomical Observatory is an amazing place. One of the country's oldest, it was conceptualized by Swathi Thirunal Rama Varma, the Maharaja of Travancore. Built in 1837, the observatory is equipped with the finest instruments from Europe. Now, it functions under the Department of Physics, University of Kerala.
You can view modern amenities like sun workstations, CCD cameras, an 11-inch telescope, and an image processing facility. In addition, you can enjoy the beautiful roses in the landscaped garden. In the evening, you can participate in sky-watching and star-gazing programs.
8. Natural History Museum
Located in the Government Museum compound, the Natural History Museum was established in 1964. It comprises one of the most exhaustive collections related to the history and evolution of the animal kingdom. Students of biological sciences will enjoy the panoramic display of birds and animals in their natural habitats.
A popular attraction here is the 20 million years old petrified wooden tree trunk fossils. You can even look at the rare collection of birds, animal skeletons, and stuffed animals. In the most popular Ethnology Gallery, you can trace the evolution of mankind from start to finish.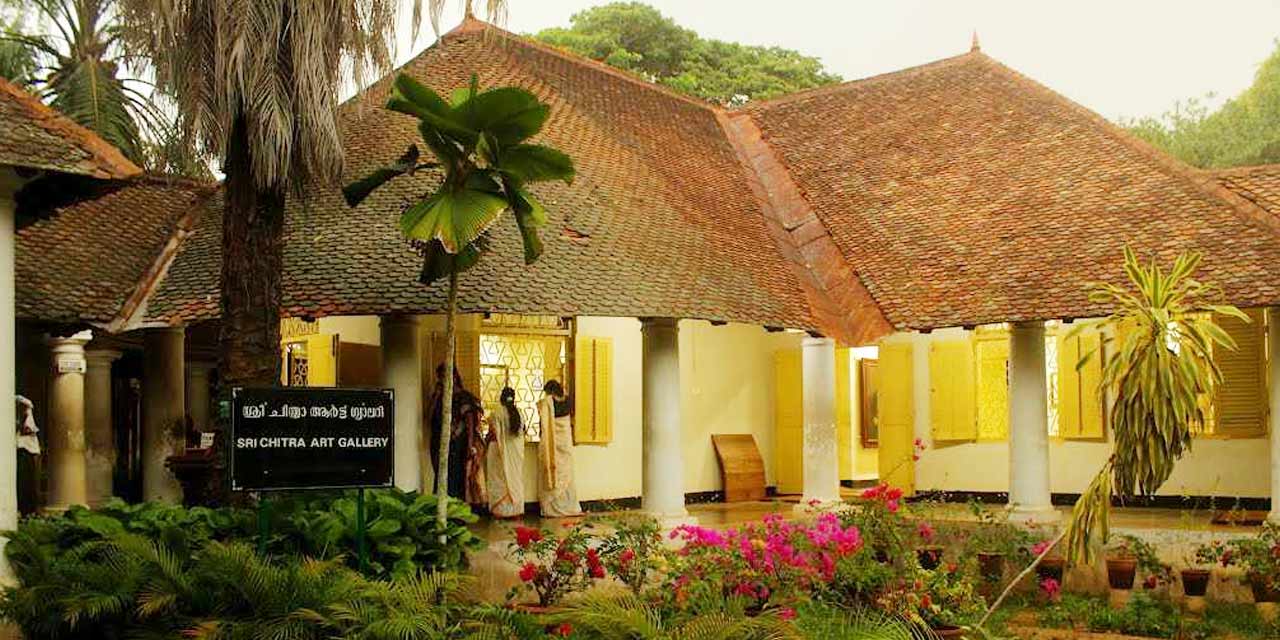 Sri Chitra Art Gallery, also known as Sri Chitralayam, is a haven for art lovers. It was thrown open to the public in 1935 by Sri Chitra Thirunal, the Maharaja of Travancore. You can view various genres of paintings with a distinct stamp of Indian culture. One of the major highlights of this place is the collection of artworks by the notable painter Raja Ravi Varma.
You can also admire the murals copied from Buddhist temples, palaces, and churches. Art lovers will love the Bengal School of paintings, artwork from Bali, Japan, and China, and works by contemporary painters.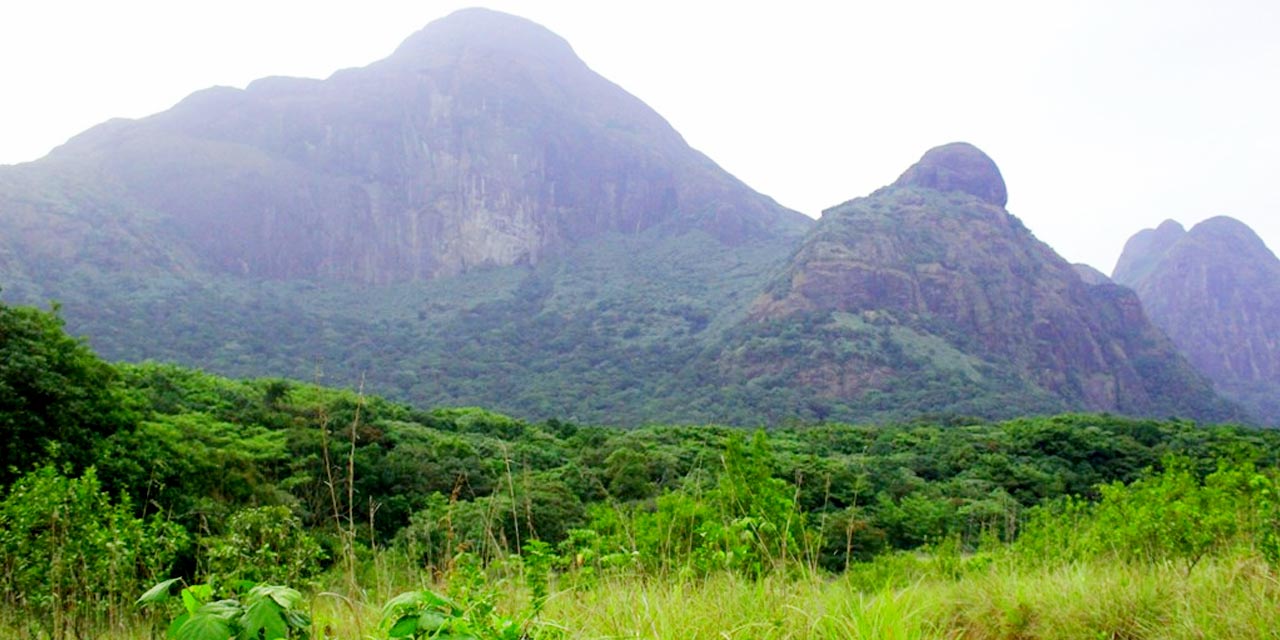 Located within the Neyyar Wildlife Sanctuary, Agasyarkoodam is the 2nd highest peak in Kerala. It has an elevation of 1868 m. Both Hindus and Buddhists revere this hill range in the Western Ghats. Covering 23 sq. km. area, it is now declared as the Agasthya Vanam Biological Park.
You will be impressed by the rich biodiversity of the place. Agastyarkoodam teems with wildlife, birds, medicinal plants and herbs, and brilliantly hued orchids. You can also indulge in recreational activities like picnics, trekking, row boating, and pedal boating.
How To Reach Trivandrum
Trivandrum, located in the southernmost part of India and surrounded by the Arabian Sea, is a popular tourist destination in South India. For those traveling from across the country to visit this beautiful city, there are multiple options available.
Trivandrum airport is well connected to cities all over India as well as international destinations. Several domestic airlines offer direct flights to Trivandrum from major Indian cities. International tourists can also fly directly into the city via connecting flights.
There are numerous trains that connect major Indian cities to Trivandrum Central railway station or Kochuveli railway station. Some of the long-distance ones include Trivandrum Rajdhani Express, Kochuveli Garib Rath, and Kerala Sampark Kranti Express.
Trivandrum is connected to all major Indian cities via a network of roads maintained by the state government. Tourists can hire private taxis from nearby cities or board buses from different parts of India to reach Trivandrum. The journey time depends on the road conditions and traffic at the time of travel, but it usually takes around 8-10 hours from Bangalore, 11-12 hours from Chennai, and 12-14 hours from Hyderabad.
To help you commute within the city we offer services from the leading cab operators in Trivandrum. They provide cars on rent for traveling to popular sightseeing places. Other local transport options, such as auto-rickshaws, city buses, and bicycles, are also available.
Trivandrum also has good connectivity with other towns in Kerala by bus services operated by KSRTC. Tourists can find direct buses to Thiruvananthapuram from major cities like Kochi, Thrissur, Kottayam, and Kozhikode.