Trivandrum is the capital of Kerala, called the 'God's Own Country' for its natural charm. It will captivate you with its blend of tradition and ethnicity with modernity. Kerala is a beautiful place, and Trivandrum has its own special charm. Our Trivandrum 2 Nights / 3 Days Tour Packages take you through its rich cultural heritage, including the iconic Padmanabhaswamy Temple. Its most popular aspect is the enchanting Kovalam Beach, renowned for its golden sands and clear waters.
The city offers a diverse range of experiences, from exploring historic sites like the Napier Museum to indulging in Ayurvedic wellness retreats and relishing the vibrant local cuisine. With its lush landscapes, breezy beaches, and serene backwaters, Trivandrum guarantees an unforgettable holiday with a mix of relaxation, culture, and adventure.
Tour Packages Overview
Our Trivandrum 2 Nights / 3 Days Tour Packages promise a seamless and enriching experience. They typically encompass essential components such as comfortable hotel stays, private car transportation for local exploration, and complimentary breakfast at the properties. Sightseeing options take you through the city's jewels, like the Napier Museum, Padmanabhaswamy Temple, and Kovalam Beach, immersing you in its cultural and natural beauty.
In essence, Trivandrum packages encompass the core elements of accommodation, transport, and meals while offering a wide array of optional services. These customized packages cater to your individual preferences, turning the trip into a holistic exploration of Kerala's allure. You can enhance their trip with enriching experiences tailored to their preferences.
For those seeking relaxation, indulgent Ayurvedic spa treatments are available, offering rejuvenation and wellness amidst the serene surroundings. Exploring the tranquil backwaters by traditional houseboats is another attractive accommodation option, especially if you are with your loved ones. These optional offerings enable visitors to tailor their Trivandrum experience, ensuring a personalized and unforgettable journey.
Why Book with Us?
At Holidays DNA, we are passionate about creating remarkable experiences for our customers. Our Trivandrum 2 Nights / 3 Days tour packages offer the perfect blend of comfort, convenience, and exploration with customizable itineraries. We take you on a journey through Trivandrum's unique attractions.
We have strong relationships with local vendors and provide unbeatable value for money to make your trip as enjoyable as possible. From transport and accommodation to meals and sightseeing, we take care of everything with attentive service.
Our team of experienced and knowledgeable experts will help you plan your trip. They discuss your preferences and understand your needs to create personalized packages for a hassle-free travel experience. They are also available 24/7 to address any concerns you might have during the trip.
Resort & Hotels options with Trivandrum 2 Nights / 3 Days Tour Packages
1. The Leela: The Leela in Trivandrum is a luxurious 5-star hotel. Set against the backdrop of lush landscapes, it offers an opulent experience with elegant rooms, fine dining, and world-class amenities. The property boasts a serene beachfront, a lavish spa, multiple dining options, and spacious event venues. Impeccable service, spa treatments, and culinary excellence define its offerings.
2. Vivanta: Vivanta Trivandrum is a prestigious 5-star hotel. With contemporary architecture, it offers stylish accommodations, gourmet dining, and upscale facilities. The property showcases a rooftop pool, fitness center, and well-equipped event spaces. During your stay, you can enjoy personalized services, rejuvenating spa treatments, fine dining experiences, and modern amenities that ensure a lavish as well as a comfortable stay.
3. Niraamaya Retreats: Niraamaya Retreats in Trivandrum is a luxurious 5-star resort. Set amidst nature's beauty, it offers upscale villas, serene views, and a tranquil ambiance. The property features a spa, an infinity pool, and beach access. You can relish gourmet dining, engage in wellness therapies, and experience impeccable hospitality, ensuring a lavish and rejuvenating retreat.
Popular Sightseeing Places to Visit on Trivandrum 2 Nights / 3 Days Tour Packages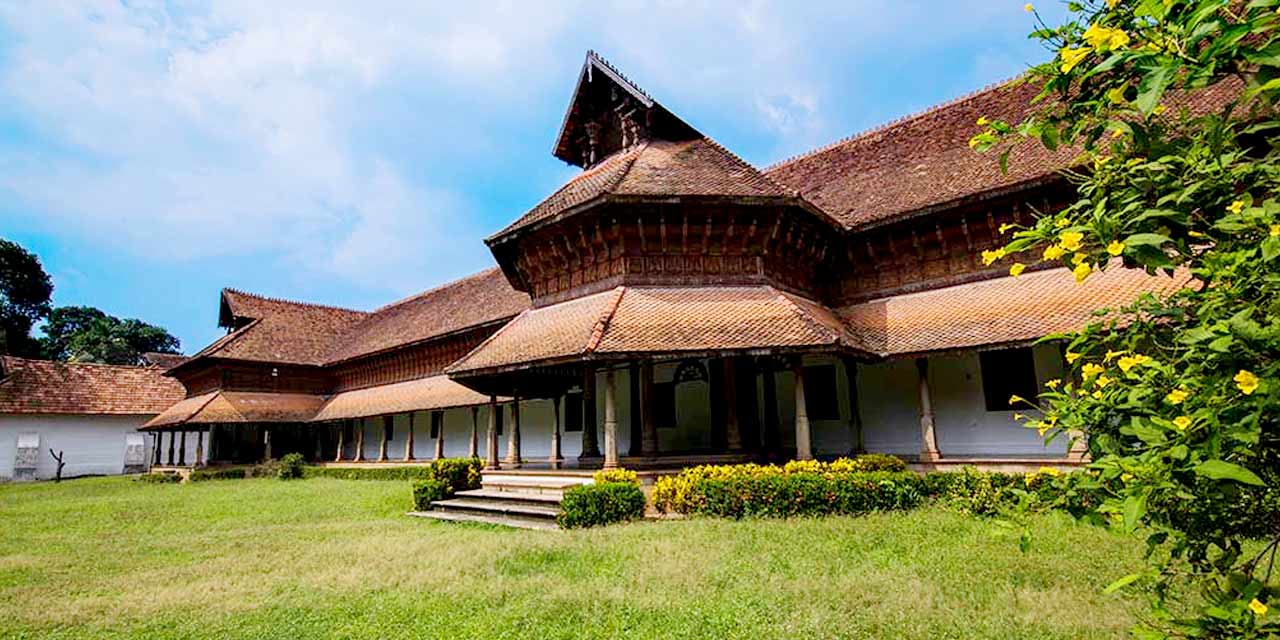 Kuthiramalika Palace Museum is a captivating sightseeing spot renowned for its historical and architectural significance. The ornate palace was built by Maharaja Swathi Thirunal Rama Varma of Travancore and showcases exquisite wooden carvings, intricate frescoes, and a distinctive horse motif. Its importance to tourism lies in preserving royal heritage and offering visitors a glimpse into Kerala's cultural richness.
You can admire the intricate craftsmanship, explore the well-preserved rooms, and learn about the royal history. The spot will immerse you in a regal atmosphere. It is a must-visit attraction for history enthusiasts and cultural explorers.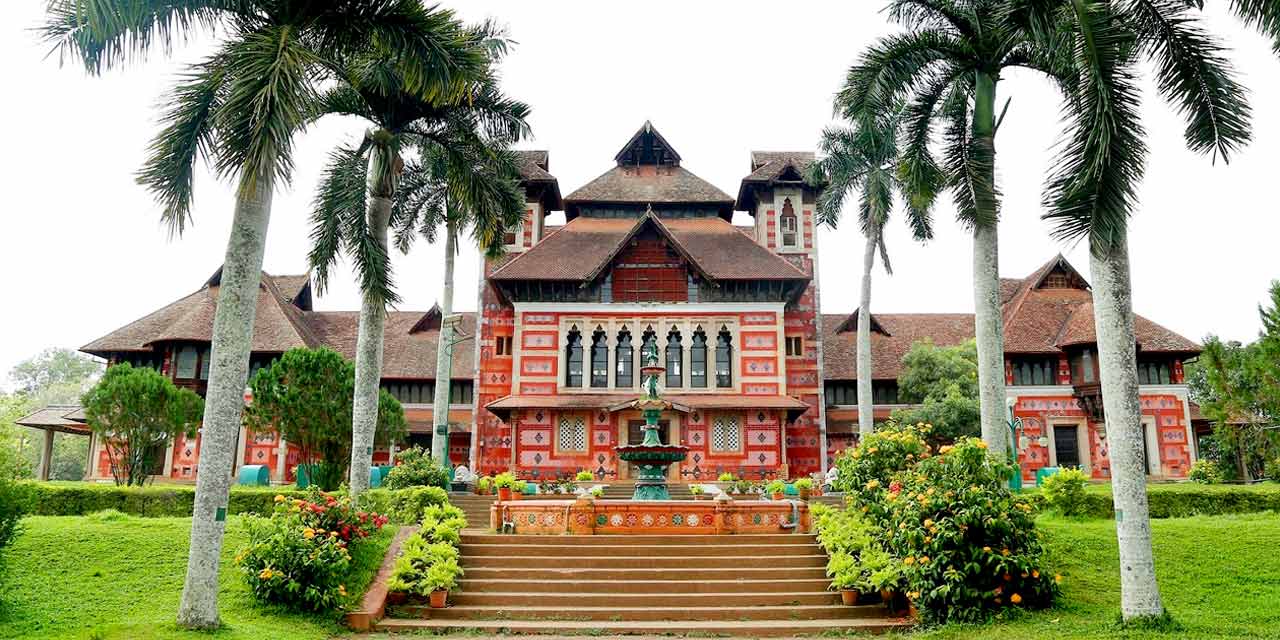 The Napier Museum is a prominent sightseeing destination celebrated for its architectural charm and cultural significance. It was built in the 19th century and has an Indo-Saracenic style of architecture. The museum displays an array of artworks, artifacts, and historical objects.
Do not miss out on exploring the diverse exhibits, including sculptures, ivory carvings, and ancient relics. Engaging activities include appreciating the museum's unique design, strolling through lush gardens, and discovering the rich cultural heritage of Kerala, making it a favored spot for history and art aficionados.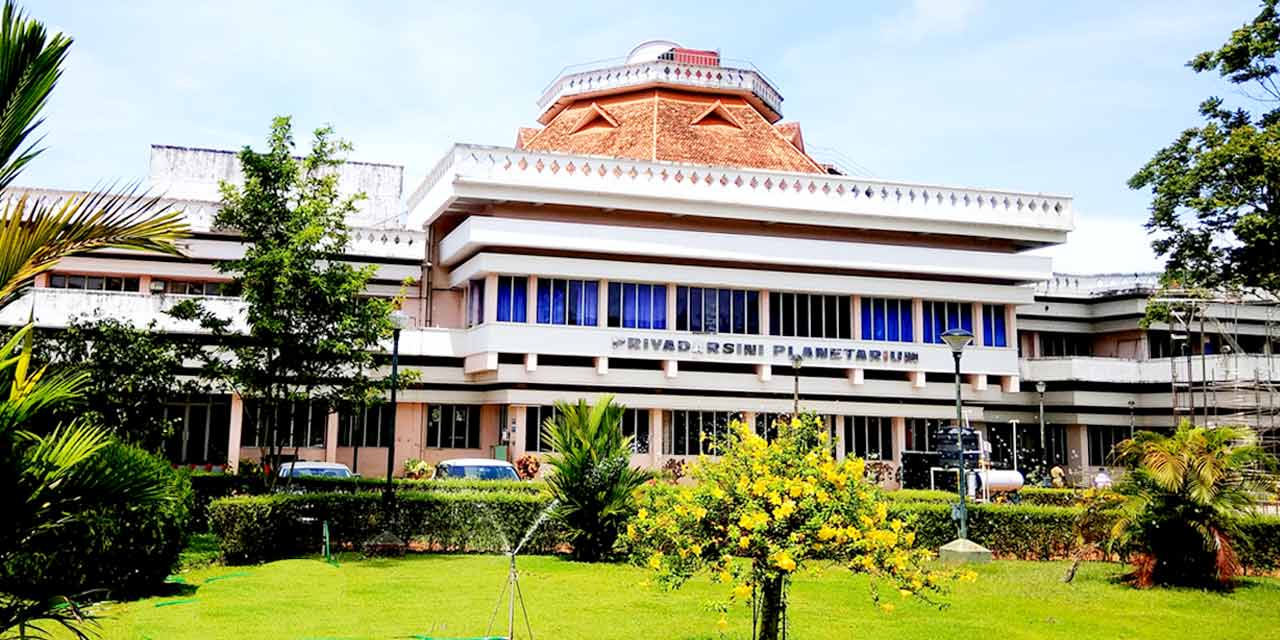 The Priyadarshini Space Planetarium is a famous attraction due to its engaging portrayal of celestial wonders. Its significance lies in promoting space education and awareness. While touring, make sure that you attend captivating astronomy shows, observe celestial bodies through telescopes, and learn about cosmic phenomena.
With informative exhibits and interactive sessions, the planetarium offers an educational experience suitable for all ages. Exploring the mysteries of space, understanding celestial mechanics, and igniting curiosity about the universe are the focal points, making it an enriching visit for science enthusiasts and curious minds.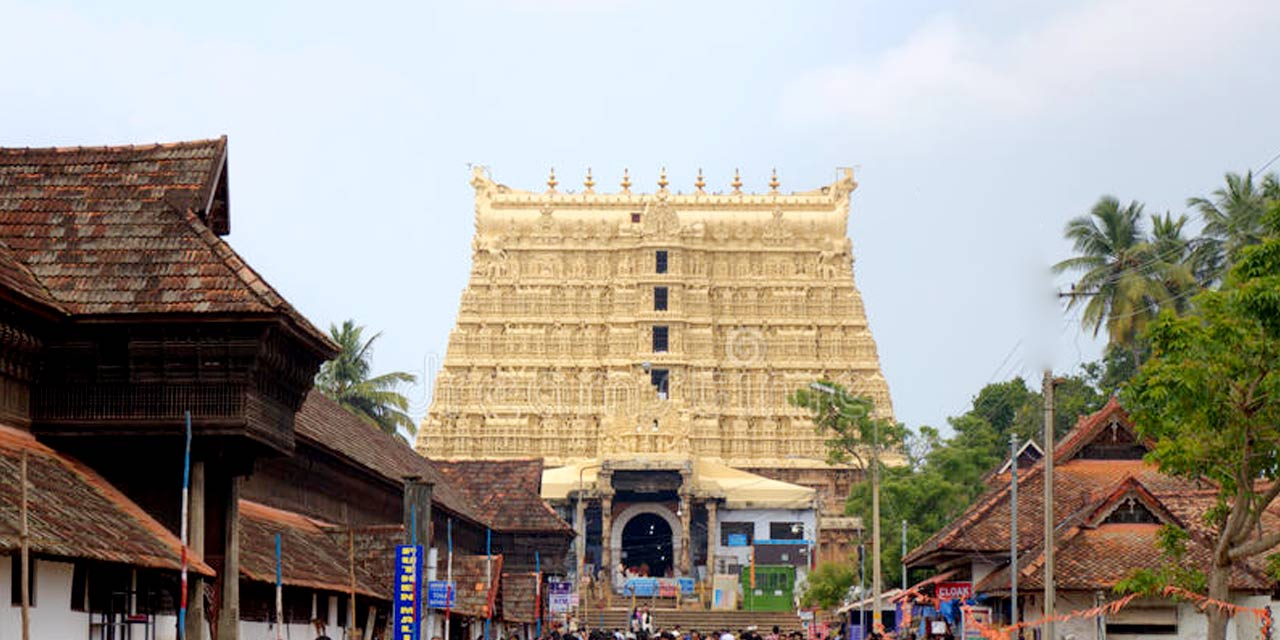 The Sri Padmanabhaswamy Temple is one of the most revered spiritual sites and a popular sightseeing attraction in Trivandrum. It is known for its intricate architecture, opulent artworks, and religious significance. Its importance to tourism lies in offering an insight into Kerala's rich cultural heritage and preserving its spiritual legacy.
A visit to the Sri Padmanabhaswamy temple will immerse you in a calming atmosphere and provide an opportunity to appreciate its divine beauty. Do not forget to explore the inner sanctums of the shrine and admire the intricate artwork that adorns every wall. The soothing ambiance makes it a must-visit for those seeking spirituality and peace of mind.
Activities & Things to Do on Trivandrum 2 Nights / 3 Days Tour Packages
Trivandrum is renowned for its stunning beaches, spectacular architecture, and spiritual sites. There are plenty of things to do in Trivandrum to keep visitors entertained during their 2 Nights / 3 Days tour. While in Trivandrum, you can engage in the local art scene with a visit to the Kuthiramalika Palace, showcasing intricate wooden carvings. You can explore the hidden gem of Neyyar Wildlife Sanctuary, offering boat rides and a Lion Safari.
Delve into history at the Napier Museum, displaying a unique collection of artifacts. You can experience the awe-inspiring Attukal Pongala Festival, where thousands of women gather to offer prayers and cook together. You can also take a day trip to the picturesque Ponmudi Hill Station for trekking. Discover the lesser-known Veli Tourist Village's tranquil lagoon and gardens, perfect for boating and picnics.
You can navigate through Chalai Market's bustling lanes for spices, textiles, and handicrafts. Connemara Market is a treasure trove of antiques and vintage items. Sankar Road is known for its silver jewelry and gemstones. Pothys and Kalyan Silks offer a wide range of traditional garments and are especially famous for their Kerala sarees.
Take home a piece of Kerala with local souvenirs and aromatic spices like cardamom and cinnamon for yourself or your family. Intricately designed sandalwood sculptures reflect the state's rich craftsmanship. Handwoven coconut fiber products, such as mats and bags, add a touch of authenticity to your memories.
Traditional mural paintings showcase Kerala's artistic heritage, and authentic local tea and coffee blends offer a taste of its flavors. It is an absolute must to also pick the hand-painted Kathakali masks that capture Kerala's traditional artistry. Traditional Kerala-style clothing reflecting the culture is a unique gift for loved ones. Ayurvedic products allow you to take a piece of wellness back home.
Food enthusiasts can opt for authentic Kerala cuisine filled with flavors, delving into Kerala's rich gastronomic heritage. Adventurous souls can embark on trekking expeditions to nearby hills, witnessing breathtaking vistas. Moreover, if you want to explore the culture of the city, you can partake in local workshops and learn traditional art forms like Kathakali or Kalaripayattu.
---
Trivandrum offers rich culture, authentic food, and enriching spiritual experiences. It is a rejuvenating holiday destination for you to travel with your family, solo, or with your partner. From beach hopping to trekking, there is something for everyone in this tropical paradise.
Booking a Trivandrum 2 Nights / 3 Days Tour Package ensures an enjoyable holiday by streamlining all arrangements and enhancing your experience. Our expertly crafted itineraries cover key attractions to ensure you make the most of your time. From luxurious accommodations to hassle-free transportation, everything is pre-arranged. We offer convenience that guarantees a stress-free and immersive getaway, allowing you to focus on creating lasting memories.