Located on the west coast of India, near the southern tip of the country, Trivandrum is the largest and most populous city in Kerala. The city has a long and storied past, having been ruled by various kingdoms and empires throughout its history. It has the right mix of urban charm and architectural beauty which can be witnessed with our 1 Day Trivandrum Tour Packages.
Trivandrum is renowned for its natural beauty, cultural heritage, and warm hospitality. The lush green hills and the captivating beaches make Trivandrum a popular tourist destination in South India. You can also explore a range of museums, art galleries, and cultural centers. The city is famous for its spicy curries, coconut-based dishes, and fresh seafood. Booking 1 Day Trivandrum Tour Packages by Holidays DNA is the best way to experience the serenity of the tropical city.
The most exciting activity to enjoy in Trivandrum is visiting its many ancient temples. The Padmanabhaswamy Temple and Sree Parasurama Temple are the two most famous temples in the city. You can also visit the Ananthapura Lake Temple, a beautiful temple located near a tranquil lake surrounded by lush greenery.
Other popular attractions in Trivandrum include Kuthiramalika Palace Museum, Kovalam Beach, and Neyyar Dam. Each of these places will give you a glimpse into Trivandrum's rich history and culture.
Our 1 Day Trivandrum Tour Packages includes sightseeing tours to all the major tourist places in the city. They can also be customized as per your preferences. You can even visit the best tourist attractions in the nearby cities. For an extended holiday you can book a stay with our Trivandrum tour packages with stay and hotel.
Our customized Trivandrum tour packages are the best way to explore this beautiful city. We ensure that our customers have a memorable experience so we provide a list of knowledgeable drivers and local cab vendor services. Make the most of your trip with assistance from our team of experts.
Top Places to Visit in 1 Day Trivandrum Tour Packages
The best places in Trivandrum included on a 1 day tour package are: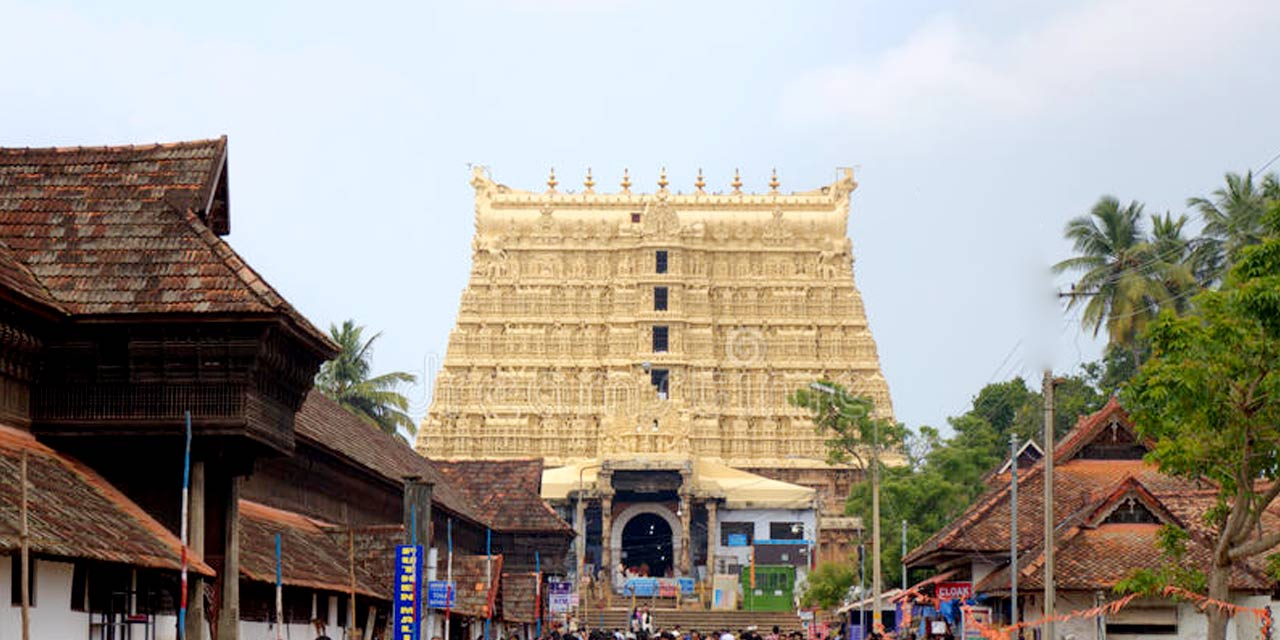 Padmanabhaswamy Temple is a world-renowned Hindu temple in Trivandrum dedicated to Lord Vishnu. It is also one of the wealthiest temples in the world, with a treasure trove of gold, diamonds, and other precious stones.
The temple's history dates back to the 8th century AD. It has undergone several renovations and expansions over the years. The main deity is depicted in a reclining posture, resting on the serpent god, Adisesha. You can admire the beautiful architecture of the temple which is a mix of Kerala and Dravidian styles. The temple corridor has 365 pillars, each carved out of a single stone.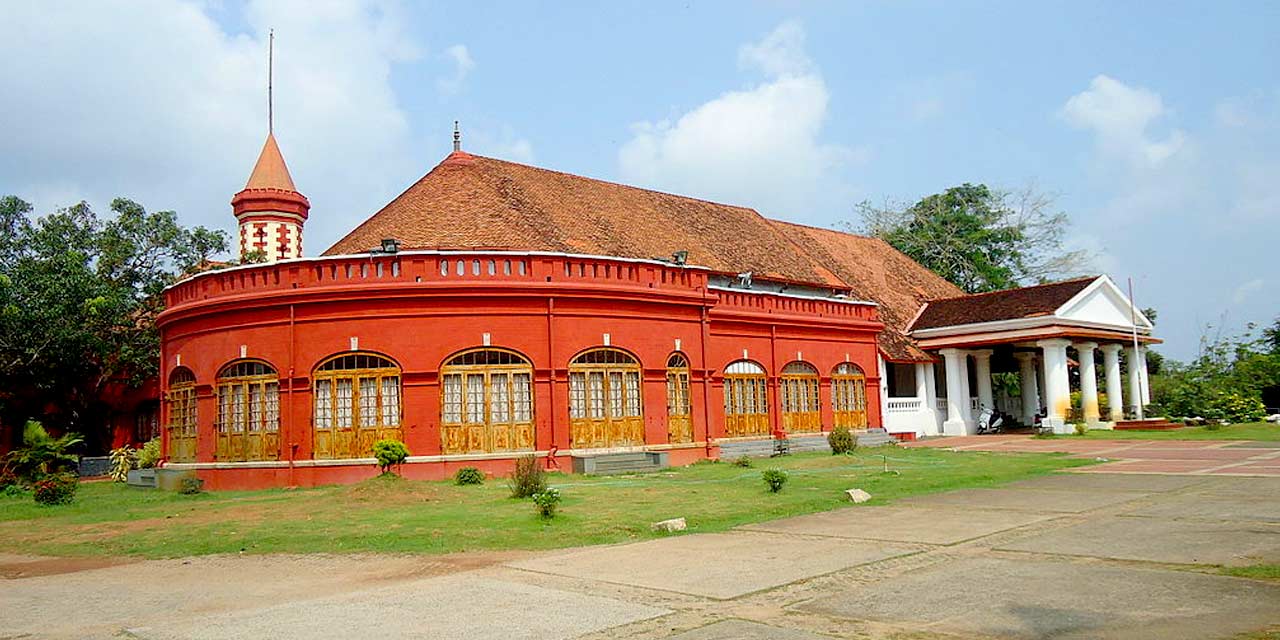 Kanakakunnu Palace is a beautiful palace built by the rulers of Travancore in the late 19th century. It was originally used as a guest house by the royal family. Today, it is a popular tourist attraction and is renowned for its stunning architecture and beautiful surroundings.
The palace is a fine example of traditional Kerala architecture, with sloping roofs, ornate carvings, and intricate woodwork. One of the main attractions is the annual All India Dance Festival, which is held every year. The festival is a celebration of Indian classical music and dance and attracts some of the best performers from around the country.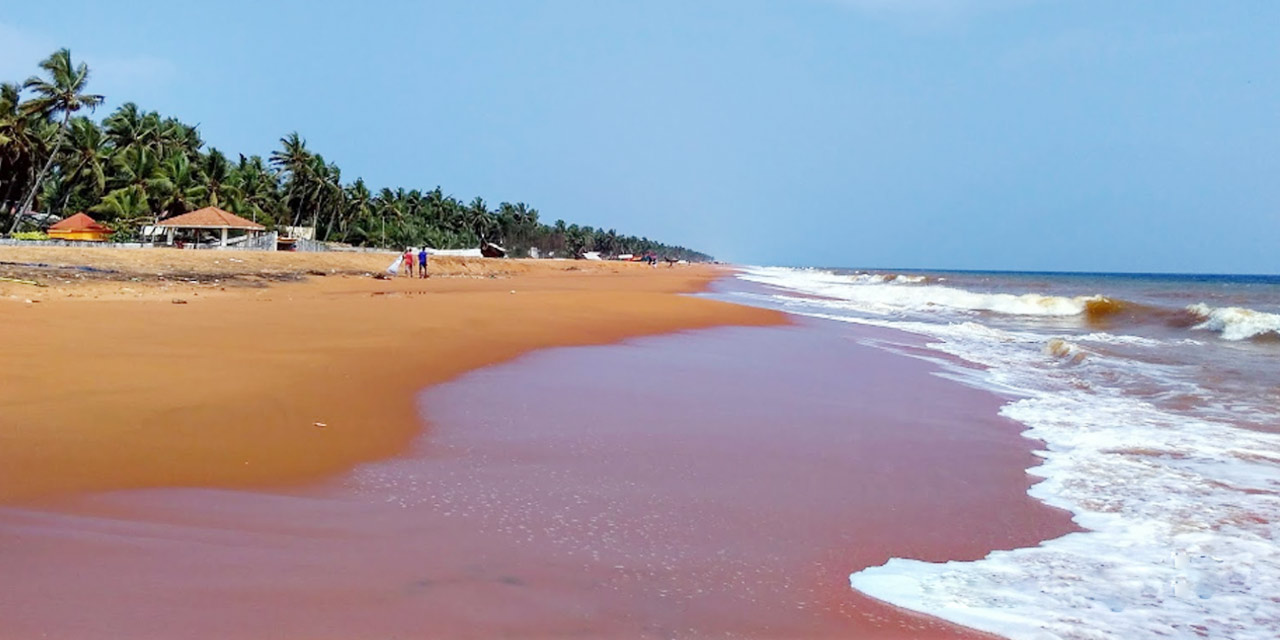 Shanghumukham Beach is a popular beach that offers stunning views of the Arabian Sea in Trivandrum. Photography lovers throng the beach to capture the sunset. It is a perfect spot for a leisurely stroll or a relaxing evening with friends and family. The beach has a long stretch of sandy shores, and the water is calm and inviting, making it safe for swimming and other water activities.
It is also famous for its unique giant statue of a mermaid, which is a popular spot to click pictures. The beach also has several food stalls and vendors selling local delicacies and refreshments, adding to the overall experience.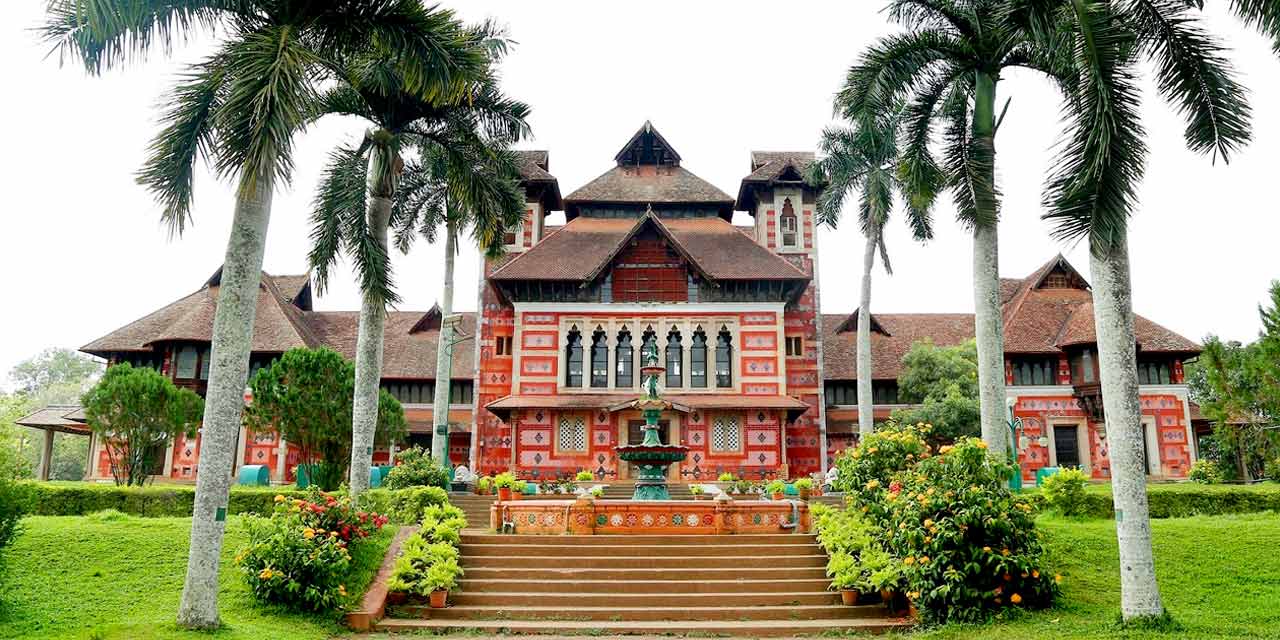 Napier Museum is a famous natural history and art museum in Trivandrum. It is renowned for its stunning architecture, which combines elements of Indo-Saracenic architecture with Gothic styles. The museum has a vast collection of artifacts and exhibits, including ancient sculptures, ivory carvings, and bronze statues.
You can also view traditional art and handicrafts from across the state of Kerala. Art lovers must visit Sree Chitra Art Gallery which houses paintings by renowned Indian and international artists. Napier Museum is also home to the Trivandrum Zoo, a 3D theater, and an aquarium.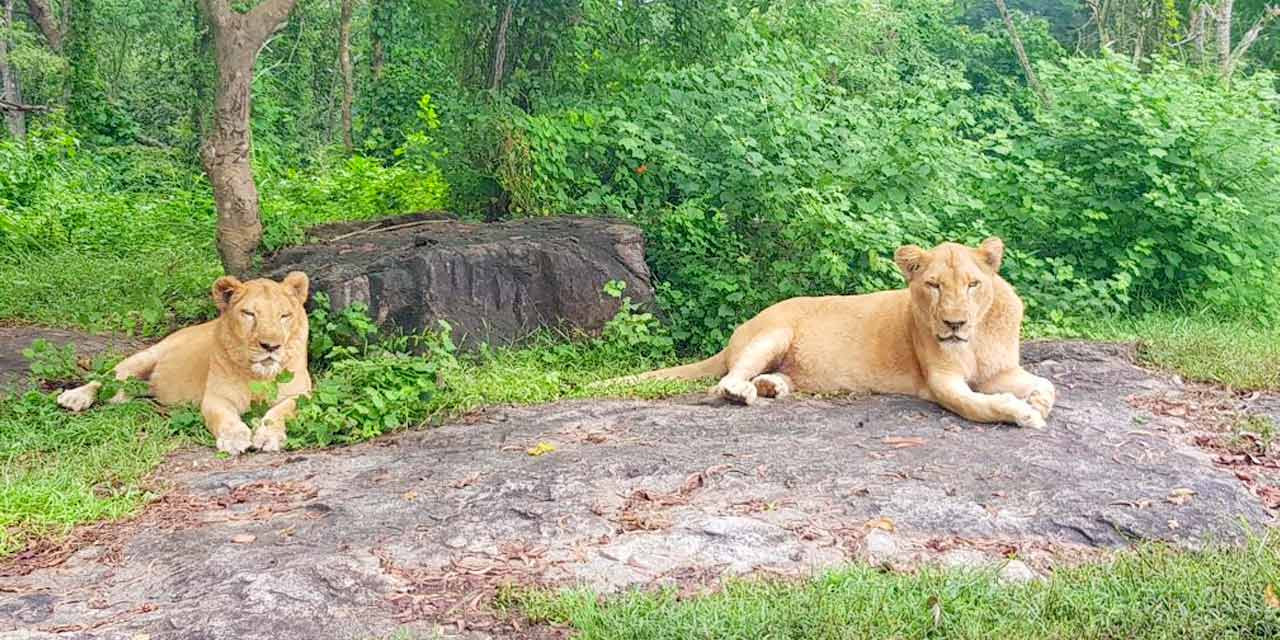 Neyyar Wildlife Sanctuary in Trivandrum is known for its rich biodiversity. It is home to several rare and endangered species of plants and animals. It covers an area of over 120 sq km and is a popular destination for nature lovers and wildlife enthusiasts.
At the sanctuary, you can enjoy a wide range of activities, including trekking, bird watching, and wildlife safaris. There are several hiking trails that wind through the sanctuary, offering stunning views of the surrounding hills and forests. You can also check out boat rides, a deer park, and a crocodile rehabilitation center at the nearby Neyyar Dam.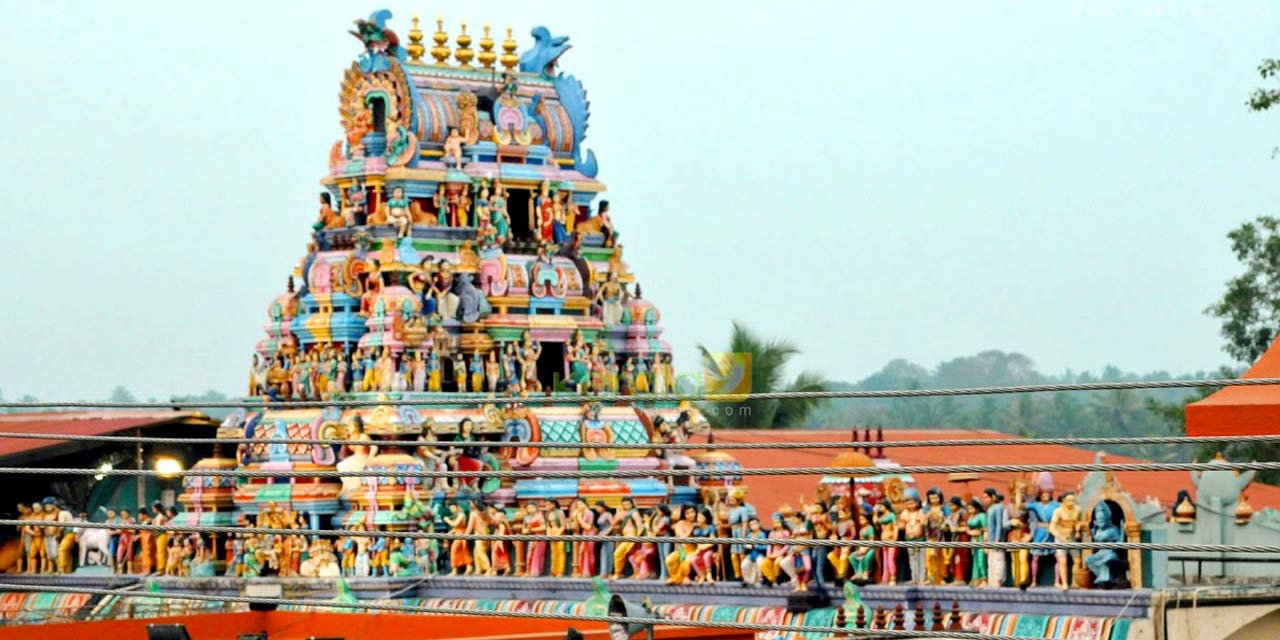 Attukal Bhagavathy Temple is one of the most famous temples in Kerala. It is known for its grand annual festival held in February or March, called Attukal Pongala. Millions of women devotees attend the festival from all over the country. This festival holds the Guinness World Record for the largest gathering of women in the world.
Goddess Bhagavathy is worshiped as the presiding deity of the temple. Architecture enthusiasts will admire the blend of Kerala and Tamil architectural styles. You can also visit the beautifully carved shrines of Lord Vishnu, Lord Shiva, Goddess Parvathi, and Goddess Kali.
7. Astronomical Observatory
The Astronomical Observatory in Trivandrum is considered to be one of the oldest observatories in the country. It was built in the early 19th century by the Travancore king, Swathi Thirunal. The observatory is located on top of a small hill, and its strategic location provides a clear and unobstructed view of the night sky.
It is home to several astronomical instruments, including a telescope and a celestial globe, which were used by the astronomers of the time to study the stars and planets. Every evening, the observatory conducts sky-watching programs for students and the general public.
8. Natural History Museum
The Natural History Museum is known for its extensive collection of rare and exotic specimens of flora and fauna. It is an important center for wildlife research and conservation. You can learn about the various habitats and ecosystems of the region, the different species that inhabit them, and the various threats that they face.
You can get information about the entire animal kingdom, from the tiniest of ants to the largest Indian Fin Whale. One of the major attractions is the fossils of 20 million-year-old petrified tree trunks. You can view separate galleries for birds, vertebrates, skeletons, mammals, and invertebrates.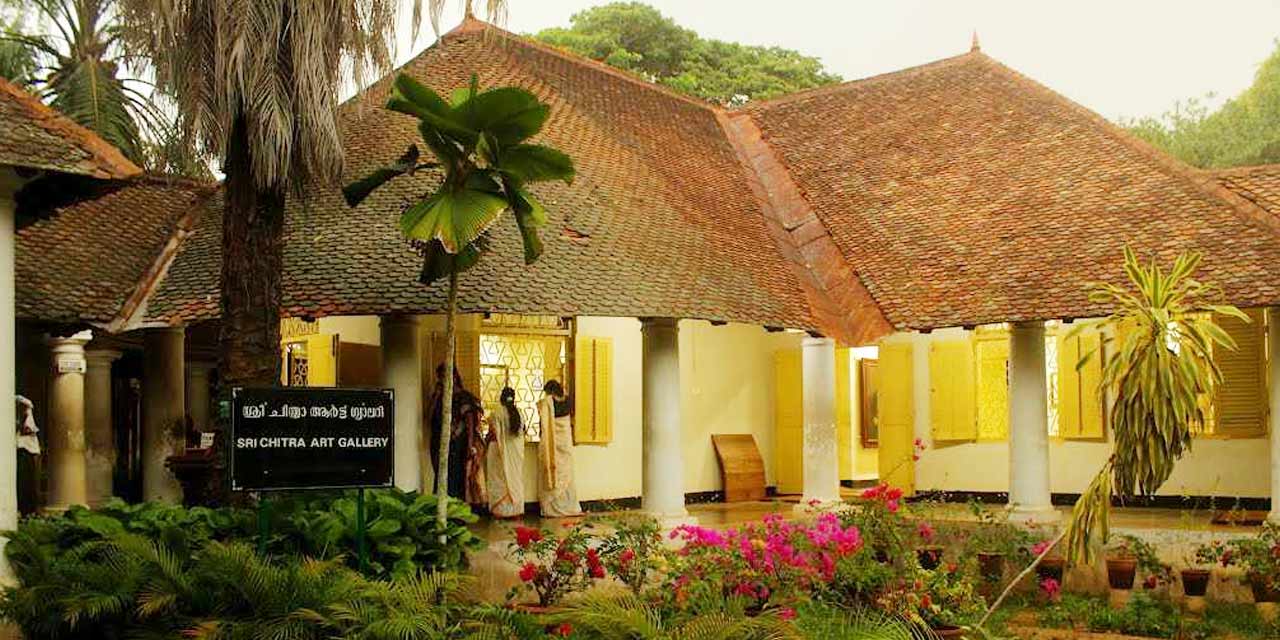 Sri Chitra Art Gallery is known for its impressive collection of Indian art. It is particularly famous for its collection of Raja Ravi Varma paintings, which are considered to be some of the finest examples of Indian art. The collection includes several rare and unique pieces, including the famous painting, "Damayanti and the Swan".
You can attend the exhibitions and shows that are regularly conducted here, showcasing the works of both established and emerging artists. Visitors can learn about the various art forms of the region, the techniques used in their creation, and the cultural significance of each piece.
10. Science & Technology Museum and Planetarium
The Science & Technology Museum was set up in 1984. It is known for its impressive collection of scientific exhibits and displays which are aimed at encouraging young scientific minds. You can learn about the principles of physics, chemistry, biology, and engineering through interactive models.
You can also visit Priyadarshini Planetarium in the museum complex. It is equipped with state-of-the-art technology that allows visitors to explore the mysteries of the universe. The planetarium offers regular shows and presentations on the stars and galaxies, providing students and the general public with a unique and immersive experience.
---
Besides these popular tourist attractions of Trivandrum, you can spare time to explore places such as Agasthyakoodam, Aazhimala Siva Temple, and Karikkakom Chamundi Devi Temple.
You can visit Chalai Bazaar to buy gifts for your friends and family. In addition to our list of top cab vendors offering 1 Day Trivandrum Tour Packages, we have also created the list of best Delhi 1 Day tour packages, Chennai 1 Day tour packages, Kolkata 1 Day tour packages, Hyderabad 1 Day tour packages, and Mumbai 1 Day tour packages.
If you have an extra day or two and wish to explore more areas near Trivandrum along with your 1 day Trivandrum tour package, then you can choose an exclusive tour to places such as Akkulam Lake (24 km), Puthenthope Beach (32 km), and Kallar (21 km).
Ready to experience the serenity of Trivandrum? Hurry request a call back from our team of travel experts to plan a spiritual yet entertaining trip and explore Trivandrum in 1 Day!