Trivandrum is the capital of the state of Kerala, also known as Thiruvananthapuram or the City of Lord Anantha. Mahatma Gandhi named it the Evergreen City of India. It reflects a nostalgic colonial past and strong heritage roots. Our Trivandrum 1 Night / 2 Days tour packages include visits to the beaches, temples, eco-tourism centers, and museums.
Trivandrum is a renowned tourist destination. Built upon the seven hills, it has a quaint urban charm and stunning architecture. The centuries-old Padmanabhaswamy Temple stands tall as an icon of religious faith, and its golden dome glitters in the sun.
The Thiruvananthapuram Zoo lets you explore the animal kingdom with hundreds of species from all over India. In this city, you can explore its sculptures, paintings, intricate stone carvings, and monumental statues. You can also go around the city and appreciate the art forms, handicrafts, cuisine, filter coffee, and Ayurvedic treatments.
Tour Packages Overview
We offer you the best Trivandrum 1 Night / 2 Days tour packages within your budget. Our team plans the entire trip for you so you can be worry-free and travel hassle-free. We prepare an itinerary that includes the best tourist places and most comfortable stay options. From booking your tickets to arranging local transport, we take care of all the arrangements.
Trivandrum 1 Night / 2 Days tour packages involve world-class accommodation. You can choose a hotel based on your budget and location preferences. You can also opt for guided city tours and baby care facilities. A private cab for the whole trip will be provided. It will take you around the city and facilitate travel from the airport or railway station.
Why Book with Us?
Holidays DNA is a leading travel service provider that offers the best Trivandrum 1 Night / 2 Days tour packages. Our packages include all the necessary services, starting from airport or railway station pickup and drop off to sightseeing. All our trips are tailor-made according to your convenience and budget. Our team of travel experts is available 24/7 for customer support. We address all your queries before and during the tour so that you travel stress-free.
We understand that every traveler has different needs and requirements, so we are always happy to customize Trivandrum 1 Night / 2 Days tour packages as per your preference. We provide the best holiday experience with our friendly tour guides and rental car service providers, who will help you explore the city like a local. We ensure you have a pleasant stay at a hotel of your choice. We include activities according to your interest in your package so that you get the most out of your holiday.
Resort & Hotels options with Trivandrum 1 Night / 2 Days Tour Packages
1. Hyatt Regency: A centrally located 5-star luxurious resort, Hyatt Regency is meticulously designed for utmost comfort. Enjoy an outdoor swimming pool, a garden, a gym, a business center, a spa, and free private parking. Relish a wide-ranging food platter at the multi-cuisine restaurant. You can have a quiet evening at their bar or enjoy a cup of evening coffee or tea at their café.
2. Rockholm: A 3-star hotel, Rockholm is situated at the Lighthouse Beach. It is an iconic Yoga and Ayurvedic retreat. The quaint ambiance, polite staff, and delicious food make it a favorable accommodation for guests who prefer a rejuvenating holiday experience. It features a private beach area, an outdoor swimming pool, a restaurant, a fitness center, an ayurvedic spa, and well-equipped rooms and suites.
3. Taj Green Cove Resort: The 5-star plush hotel, Taj Green Cove Resort, is famous for its idyllic setting. Its lavish villas overlook the ocean and offer splendid views. The charming resort provides a range of facilities, including a spa, fitness center, swimming pool, private beach access, and more. The hotel's award-winning restaurants serve delicious cuisines inspired by local flavors and spices.
Popular Sightseeing Places to Visit on Trivandrum 1 Night / 2 Days Tour Packages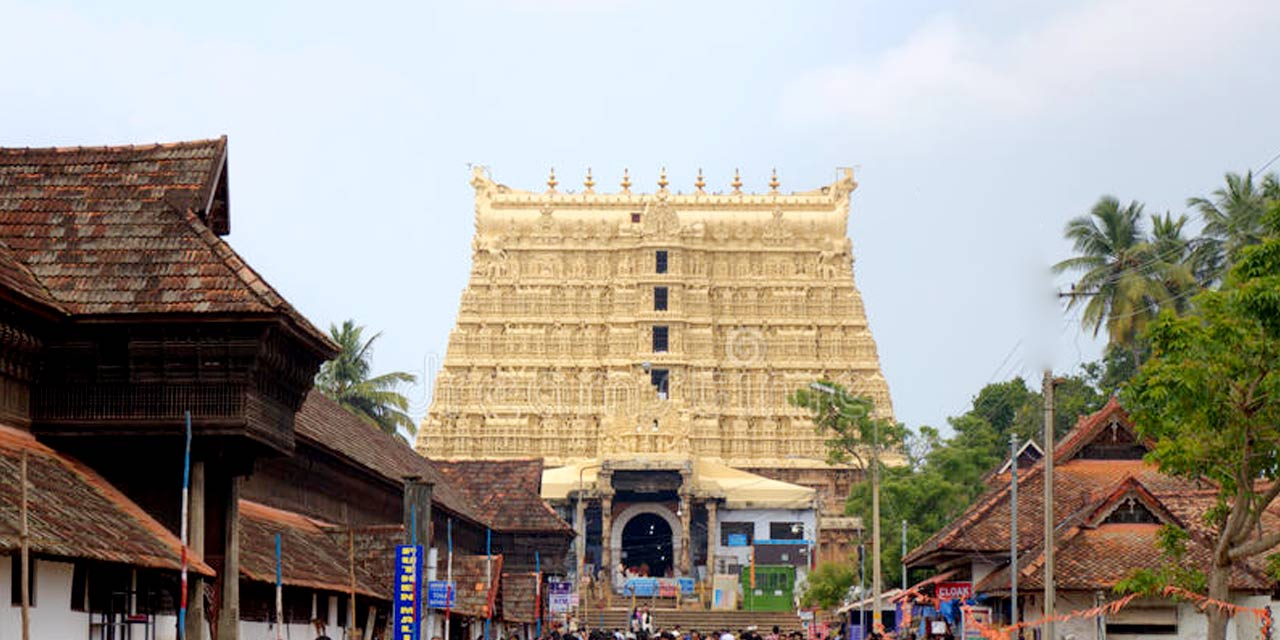 One of the 108 Vishnu temples in India, Padmanabhaswamy Temple is dedicated to Lord Anantha, an avatar of Lord Vishnu. The 8th-century Hindu shrine displays a fusion of Kerala and Dravidian architecture. It is the world's richest temple, which is believed to be holding treasures bound by an ancient curse in vaults.
You can see the 18-foot-tall main deity resting inside the shrine. Beautifully carved stone pillars support the corridors. There are sculptures of various Hindu Gods as well. Mesmerizing murals on the ceilings and the walls also attract tourists.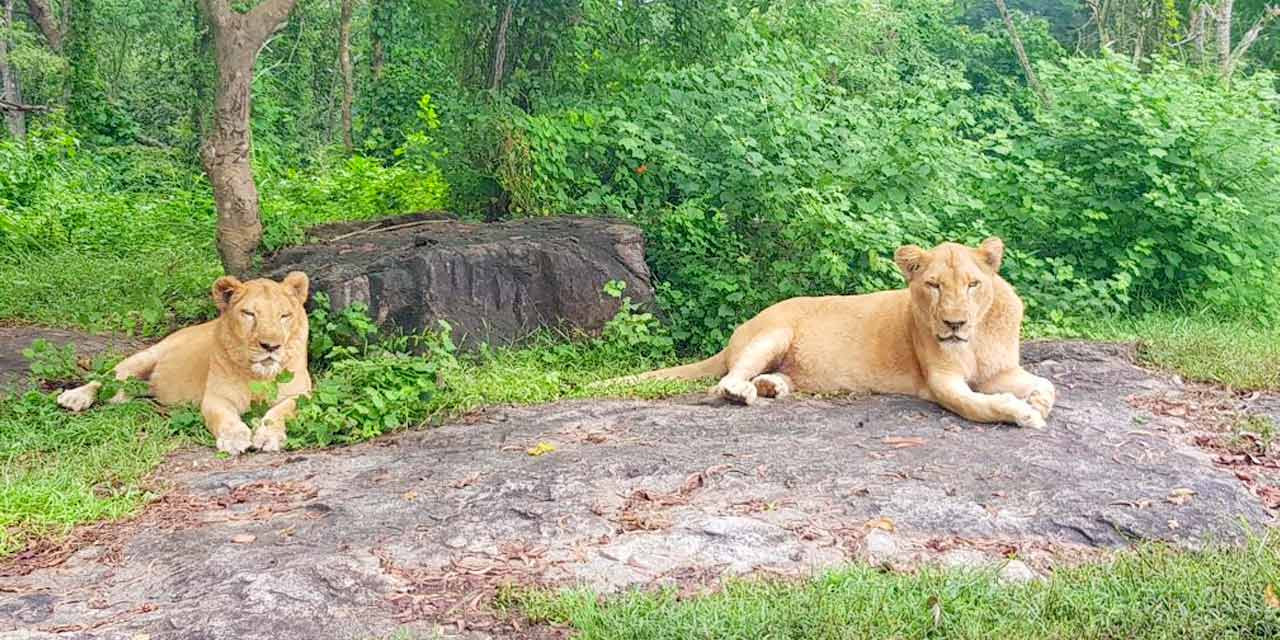 Witness nature in its true form at the Neyyar Wildlife Sanctuary. Nestled in the Western Ghats, the sanctuary is also an animal rescue and rehabilitation center. There is a Crocodile Research and Rehabilitation Center as well. It stands at the confluence of the Neyyar, Mullayar, and Kallar rivers. You can trek the 1858-meter-high Agasthyamalai Peak.
Besides exotic views, you can spot Asian elephants, Bonnet macaques, Leopards, Cobras, Tigers, Travancore Tortoises, Slender Loris, and Nilgiri Langur. Head to Deer Park and Watch Tower with your family. You can enjoy a Lion safari and boating at the Neyyar Dam.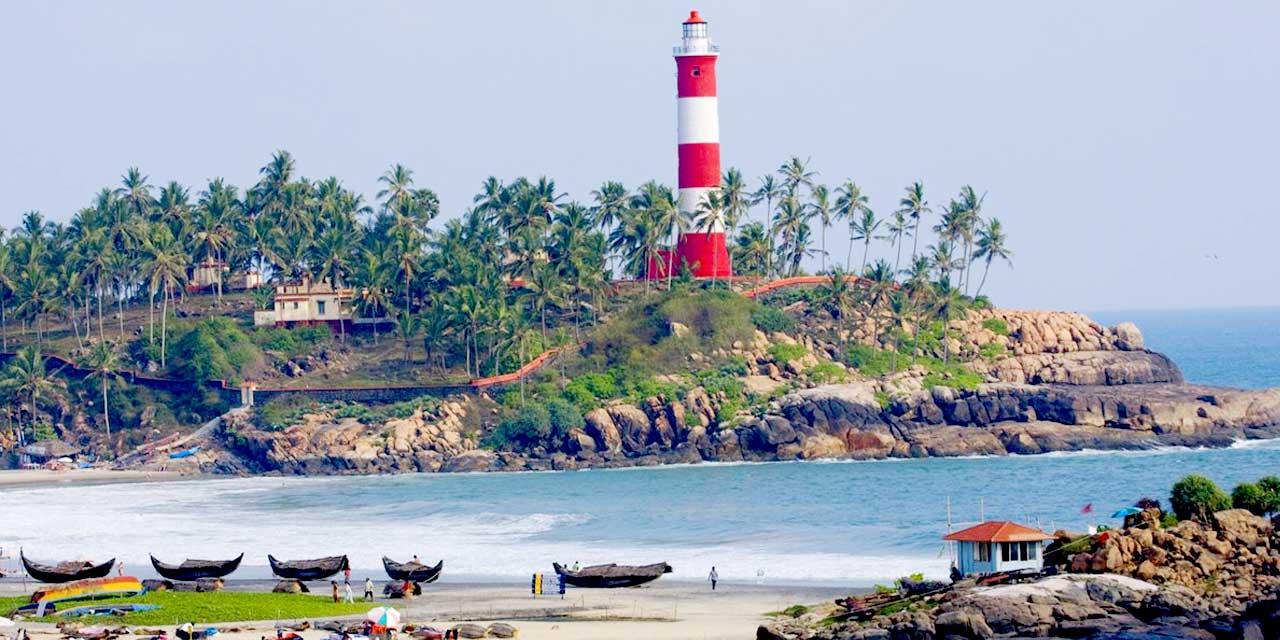 Perched on the Kurumsal Hill, Vizhinjam Lighthouse offers undulating views of the Arabian Sea coastline. The 36-meter cylindrical stone structure is painted with red and white bands. Through the spiral staircase, you need to climb 144 steps to reach the top. Direct drive mechanism, elevator, and metal halide lamps are also available.
It is the tallest lighthouse in Kovalam and the largest in Kerala. You can enjoy the panoramic views of Kovalam Beach and the Arabian Sea and click some memorable photos from the top. Besides visiting the lighthouse, you can enjoy surfing and motorboat rides.
Activities & Things to Do on Trivandrum 1 Night / 2 Days Tour Packages
Trivandrum has a perfect blend of cultural, religious, relaxing, and modern activities to explore. Rediscover history in the Napier Museum, Kuthiramalika Palace Museum, and Natural History Museum. Explore the Vizhinjam Rock-cut Cave and admire the 8th-century single-celled rock carving. Take a spiritual tour of Attukal Bhagavathy Temple and Karikkakom Chamundi Devi Temple.
Visit the small Poovar Island with its golden beaches and picturesque backwaters. Sri Chitra Art Gallery exhibits artworks of Raja Ravi Verma and those of Tanjore, Mughal, and Rajput art schools. Children and adults love the Magic Planet and Science and Technology Museum.
For those who seek adventure, there are plenty of places to explore. Kovalam Beach provides the perfect backdrop for a day of relaxation or water sports activities like parasailing and various types of fishing. The Neyyar Dam reservoir and its surrounding wildlife sanctuary are also an ideal destination for nature lovers with abundant flora and fauna.
The city offers many opportunities for green and leisure activities for the more active vacationers. The Veli Tourist Village is a great place to enjoy boating in the crystal clear waters and also includes an amusement park with various rides. The Kanakakunnu Palace Grounds are perfect for picnics amidst lush greenery, while Thiruvallam Parashurama Temple is ideal for a spiritual retreat.
Head to the Mall of Travancore, the 1st shopping mall in the city. It is India's 1st green mall. MG Road offers affordable street shopping. For saree shopping and other authentic items at reasonable prices, you can visit the Ramachandran Shopping Mall. McAdils Antiques has a striking collection of old and rare souvenirs.
The 100-year-old Chalai Market is super busy with shops and eateries. Do not miss the Kairali Handicrafts for local goods. Anna's Arcade, with its lush interiors and surroundings, makes shopping an amazing activity.
Buy the famous cast mirror, the Aranmula Kannadi bearing handles. The traditional and lightweight Kasavu sarees with attractive golden borders are pure cotton handloom products. You can purchase Kerala dress materials, too. The vibrant Kathakali models and showpieces are available in different sizes.
You can also buy bronze ware such as wide and shallow cooking vessels, Kindi, plates, and lamps. The popular Nilavilakku, or the metal lamp, can light up and adorn anyone's house. Coir products like hammocks, blinds, door pieces, rugs, wall or floor furnishings, home décor, and mats are worthy purchases and make good souvenirs too.
Trivandrum is also known for its cuisine, which showcases the culinary skills of the locals. The local delicacies are a must-try for all who visit, like the traditional Kallummakayy and Puttu Kadala or their popular seafood dishes like Fish Molly and Prawns Thoran.
---
Trivandrum offers a wide range of activities to replenish your soul as well as make your visit worthwhile and wonderful. It is recognized for its cultural heritage, wildlife, thrilling activities, and historical monuments.
Book our Trivandrum 1 Night / 2 Days Tour Packages to make your vacation unforgettable. You can devote more time to enjoying the trip with your partner, friends, family, or yourself while traveling by leaving the arrangements to us. Since we take care of all your needs, you can take advantage of all the city has to offer and experience a unique and memorable holiday.