Trivandrum is one of the most beautiful cities in Kerala. It is also known as Thiruvananthapuram and has a rich history, cultural heritage, and natural beauty. You can indulge in a truly authentic experience of the tropical city with our Trivandrum Darshan Packages.
Tourism in Trivandrum is primarily centered around its pristine beaches, historic landmarks, and vibrant local culture. Some of the popular tourist attractions in Trivandrum include the Padmanabhaswamy Temple, Kovalam Beach, Napier Museum, Kanakakunnu Palace, and Veli Tourist Village.
The city is also famous for its Ayurvedic spas and treatments, which attract visitors from all over the world. Trivandrum is a must-visit destination for anyone looking to experience the unique culture and beauty of Kerala. Trivandrum Darshan Packages by Holidays DNA allow you to explore all this and much more.
Trivandrum is blessed with abundant natural beauty and adventure opportunities. You can enjoy eco-tourism activities such as bird watching, backwater cruises, nature walks, and trekking. In addition, a variety of adventure activities, like parasailing, water skiing, windsurfing, and scuba diving, can be undertaken at Kovalam Beach or Poovar Island.
Furthermore, you can book Trivandrum tour packages with stay and hotel as we also provide the list of best accommodations in Trivandrum.
We make sightseeing in Trivandrum truly delightful by including visits to some of the must-see places in our tour packages. Our packages also include a list of the best cab vendors in Trivandrum. You can comfortably visit the sightseeing places in Trivandrum and enjoy shopping in the tropical city.
Top Places to Visit in Trivandrum Darshan Packages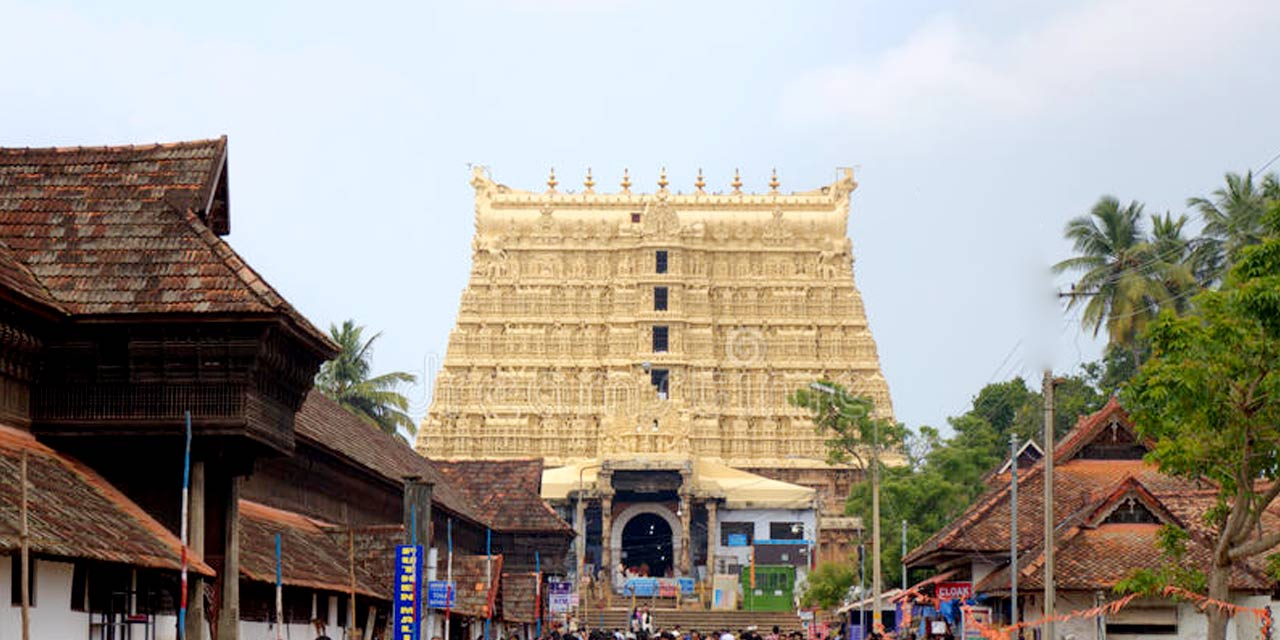 Padmanabhaswamy Temple is one of the most revered Hindu temples located in the heart of Thiruvananthapuram. It is among the 108 Divya Desams or holy abodes of Lord Vishnu. The temple's architecture is a blend of Dravidian and Kerala styles, which is reflected in the 100 ft tall gopuram.
Architecture enthusiasts can visit the temple in our Trivandrum Darshan Packages. You will be mesmerized by the large corridors with beautiful sculptures, intricate carvings, and murals. In addition, you will be in awe of the massive 500-tonne solid gold statue of Lord Vishnu, which makes it one of the richest temples in the world. The temple attracts many devotees and tourists from all over the world.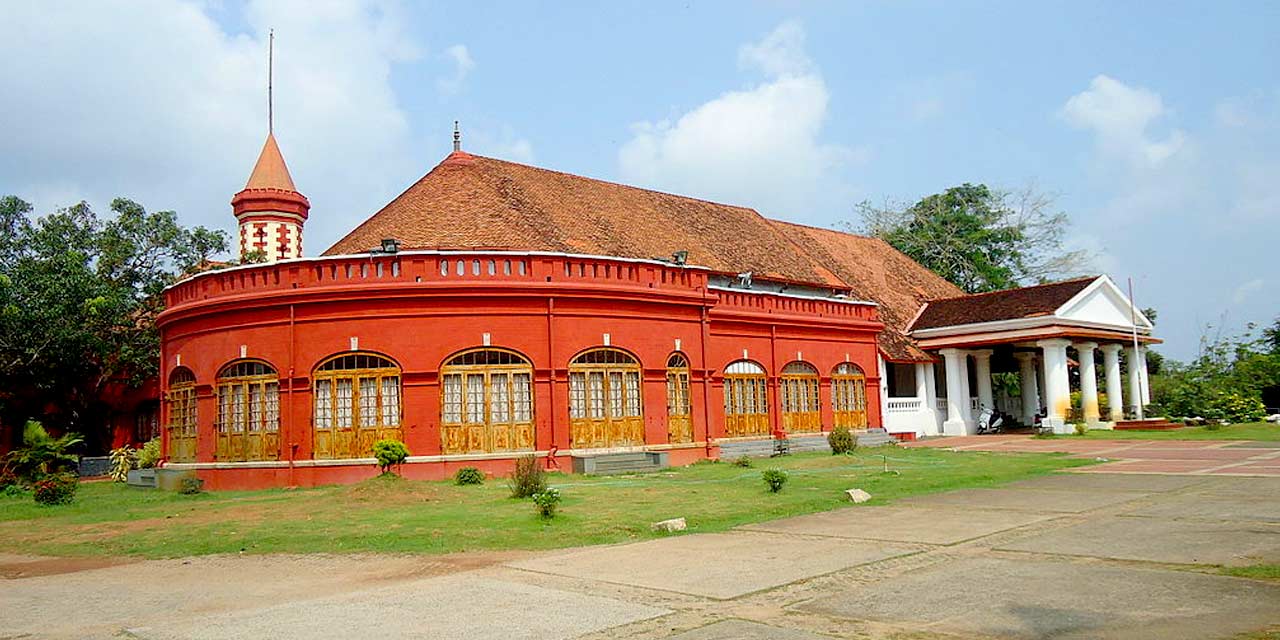 Kanakakunnu Palace is a historical palace located in Thiruvananthapuram. It was constructed in the late 19th century by the Travancore King, Sree Moolam Thirunal. It served as a royal guest house for visiting dignitaries.
Today, the palace is a popular tourist destination and cultural center, hosting a variety of art and cultural events throughout the year. The palace is an excellent example of traditional Kerala architecture, featuring intricate carvings and murals.
A museum showcasing Kerala's history and culture is located on the palace grounds. In addition, you can relax in the lush gardens surrounding the palace.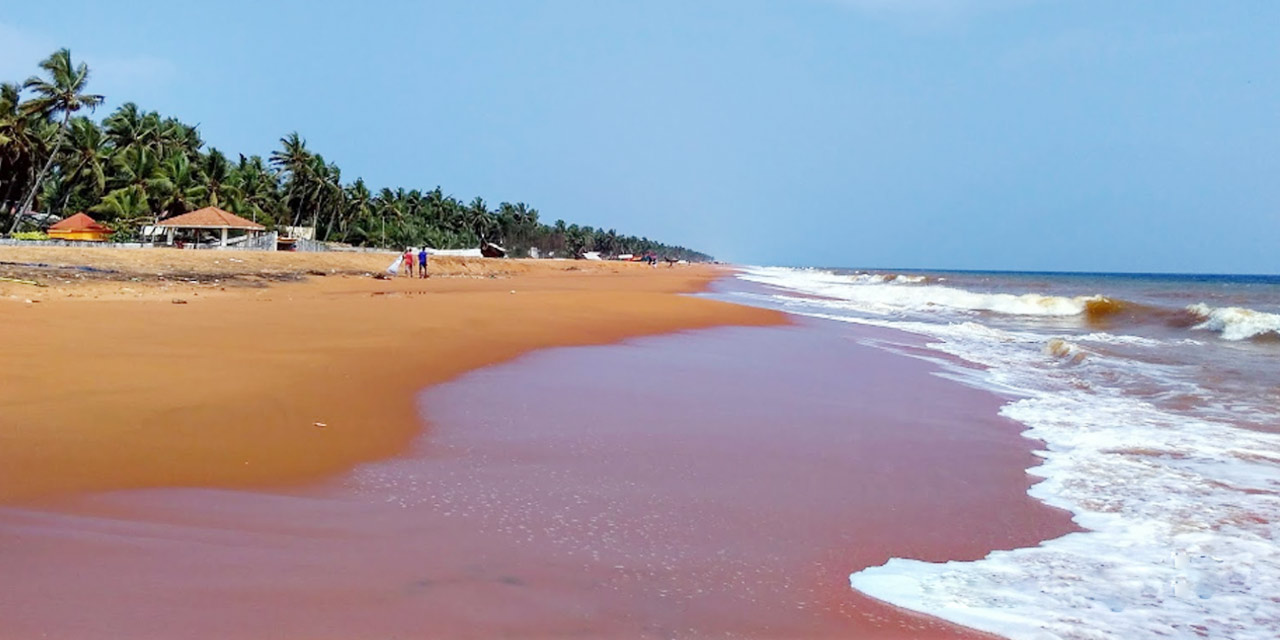 Shanghumukham Beach is a beautiful and serene beach in the capital of Kerala. It offers breathtaking views of the stunning Arabian Sea and a peaceful atmosphere to relax and unwind. The beach is a perfect spot for capturing memories on your camera, surrounded by lush greenery and coconut trees.
You can enjoy the long stretch of golden sand that is perfect for sunbathing. A gigantic mermaid sculpture is a popular attraction on the beach. It also has several vendors selling local delicacies and handicrafts. A visit to Shanghumukham Beach is a great activity to include in our Trivandrum Darshan Packages.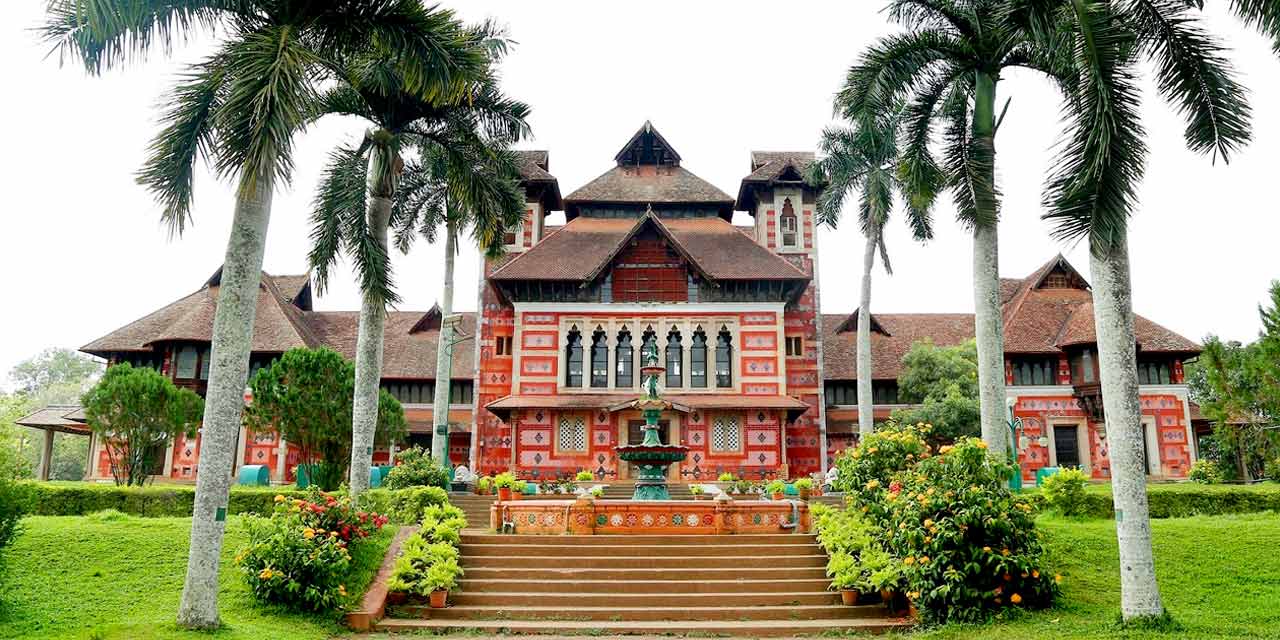 Napier Museum is a famous art and history museum established in 1855. You can view a wide range of artifacts, including ancient bronze idols, exquisite ivory carvings, and traditional Kerala art and handicrafts. Stone and metal sculptures belonging to the period between the 8th and 18th centuries can be seen in this museum.
The museum is also home to a unique collection of historical musical instruments, including the world-famous Travancore Nadaswaram. In addition, you can admire the traditional Kerala-style architecture of the museum, with Gothic-style minarets and roofs. The museum campus also houses the Trivandrum Zoo and the Sree Chitra Art Gallery.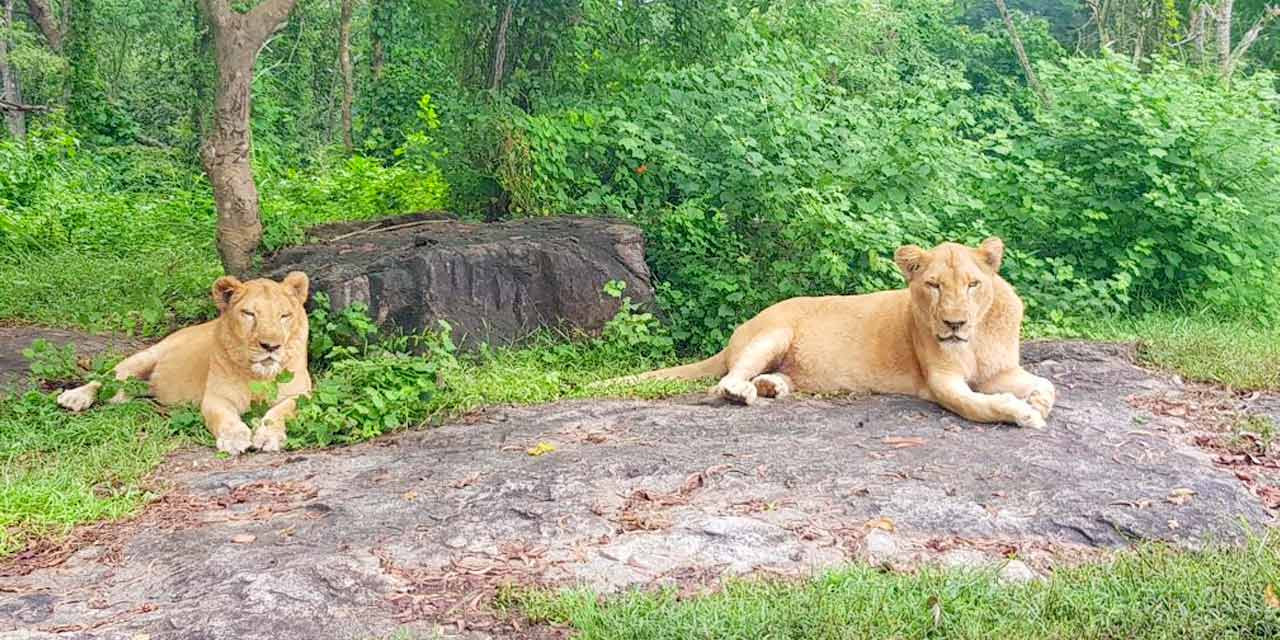 Spread across an area of 128 sq. km., The Neyyar Wildlife Sanctuary is a famous wildlife sanctuary in Thiruvananthapuram. It is home to a diverse range of flora and fauna. You can see more than 30 species of wild animals, including elephants, tigers, leopards, and also reptiles.
You must visit the Neyyar Dam nearby, which offers a picturesque view of the surrounding landscape. It is a popular spot for enthralling boat rides and fun picnics. You can also go on nature walks, trekking, and bird-watching tours to explore the sanctuary's natural beauty. At the Neyyar Wildlife Sanctuary, you can experience the wilderness and biodiversity of Kerala.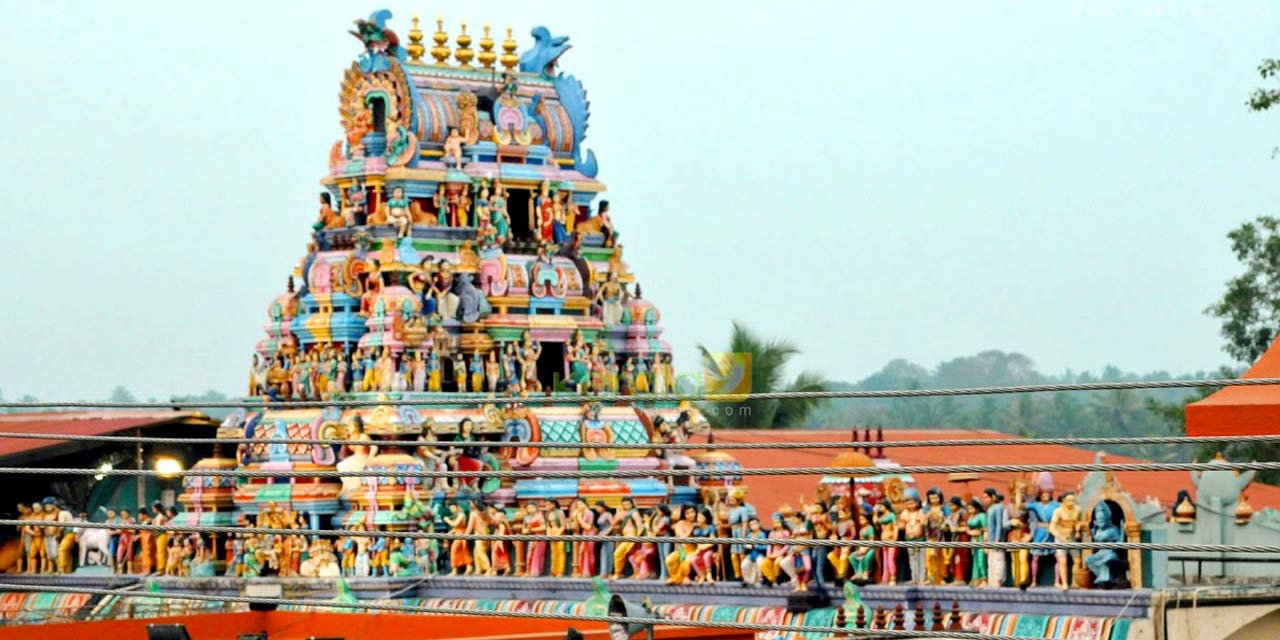 Attukal Bhagavathy Temple is a popular Hindu temple in Thiruvananthapuram. It is dedicated to Goddess Bhagavathy, who is worshiped as the supreme mother goddess in Kerala. The temple is famous for the Attukal Pongala festival, which is celebrated annually by thousands of women devotees.
Women prepare and offer Pongala, a sweet rice dish, to the goddess. The festival holds the Guinness World Record for the largest annual gathering of women. You can admire a beautiful blend of Kerala and Tamil architectural styles in the temple, which features intricate carvings and murals. Attukal Bhagavathy Temple offers a unique opportunity to experience the rich culture and traditions of Kerala.
7. Astronomical Observatory
The Astronomical Observatory in Thiruvananthapuram is a modern astronomical research center and public outreach facility. It is part of the Physics Department of the University of Kerala. You can view a range of state-of-the-art instruments, including a transit clock, an 11-inch telescope, and a CCD camera.
In addition, you can participate in guided tours and interactive sessions to learn about space exploration, astronomy, and the latest developments in the field. It is a great place for astronomy enthusiasts, students, and researchers to explore the mysteries of the universe and witness the wonders of the night sky.
8. Natural History Museum
The Natural History Museum is a fascinating museum that showcases the natural history and biodiversity of the region. It features a vast collection of specimens, including fossils, rocks, minerals, insects, birds, mammals, and reptiles.
The museum is an excellent educational resource for visitors of all ages, offering interactive exhibits, audiovisual presentations, and informative displays. You get a unique opportunity to learn about the natural world and the environmental challenges facing our planet. A visit to the Natural History Museum is a must-do activity for anyone interested in science and nature.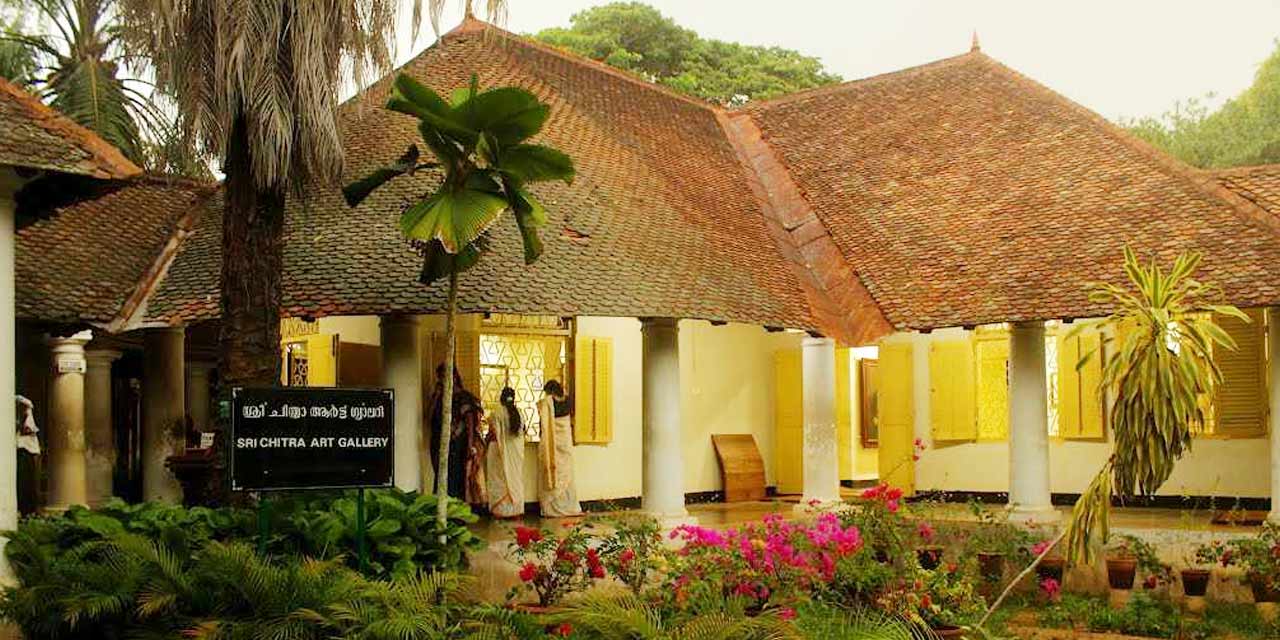 Sri Chitra Art Gallery is a famous art gallery set up by the former Maharaja of Travancore, Sri Chitra Thirunal, who was a patron of the arts. Art lovers will enjoy viewing a wide range of traditional and contemporary art, including paintings, sculptures, and graphic prints.
The gallery features works by famous Indian artists, such as Raja Ravi Varma, as well as international artists. You can also admire paintings by other great stalwarts like Rabindranath Tagore, Svetoslav Roerich, and Jamini Roy. The art gallery also displays oriental paintings and artworks from Bali, Japan, China, and Tibet.
10. Science & Technology Museum and Planetarium
The Science & Technology Museum in Trivandrum showcases the latest developments in science and technology. You will find a range of interactive exhibits, displays, and hands-on activities related to scientific disciplines, such as Physics, Chemistry, Biology, and Space Science.
The museum also houses the Priyadarshini Planetarium, which is noted as the first hybrid planetarium in the country. A GM-11 starfield projector is the main attraction here. It can simulate the sky on any location or surface. In addition, you can attend shows that take you on a journey through the universe and explore topics such as the solar system, black holes, and extraterrestrial life.
---
These are just a few popular tourist attractions in Trivandrum that you can visit on your Trivandrum darshan. You can also visit other places such as Agasthyakoodam, Karikkakom Chamundi Devi Temple, Magic Planet, CSI Christ Church, Kuthiramalika Palace, Aazhimala Siva Temple, and Chalai Bazaar.
Along with our Trivandrum Darshan Packages, we also offer Delhi Darshan packages, Kolkata Darshan packages, Mumbai Darshan packages, Chennai Darshan packages, and Hyderabad Darshan packages.
If you have extra time and wish to visit a few places, you may include nearby tourist spots in the Trivandrum Darshan Package tour. For example, you can choose to visit places such as Puthenthope Beach (32 km), Akkulam Lake (24 km), and Kallar (21 km).
Explore the heritage and charm of Trivandrum. Contact our team today to plan a relaxing Trivandrum trip!