Trivandrum is a popular destination in India known for its beautiful beaches, religious temples, and historical monuments. It was earlier known as Thiruvananthapuram and is the capital city of Kerala. It is situated on the west coast of India. You can book our Trivandrum Local Sightseeing Tour Packages to experience its rich cultural heritage and lush green landscapes.
Trivandrum offers a variety of attractions to explore on a local sightseeing tour, from ancient temples and colonial-era churches to lush gardens, palaces, and beaches. You can visit beautiful beaches such as Kovalam, Shankumugham, and Varkala.
Historical landmarks such as the Padmanabhaswamy Temple, Kuthira Malika Palace, and the Napier Museum are popular among tourists. You can enjoy nature at the nearby Ponmudi hills and indulge in Ayurvedic treatments and spa services.
Trivandrum local sightseeing tour packages by Holidays DNA provide you with the most exciting holiday in the tropical city. We offer the best sightseeing experience along with details of the best cab vendors from Trivandrum to offer convenience. Our team of experts will guide you through Trivandrum's vibrant culture and heritage.
We also provide safe and secure stays for your accommodation during the tour to make it a comfortable journey. Our guided sightseeing services offer detailed information about the history, traditions, and monuments associated with each destination.
Our tour packages prioritize your comfort. They are suitable for families traveling with kids, backpackers, and even solo travelers. We help you customize the package to include activities and sightseeing places in Trivandrum as per your preference.
Top Places to Visit in Trivandrum Local Sightseeing Tour Packages
The best places in Trivandrum included in a local sightseeing tour package are: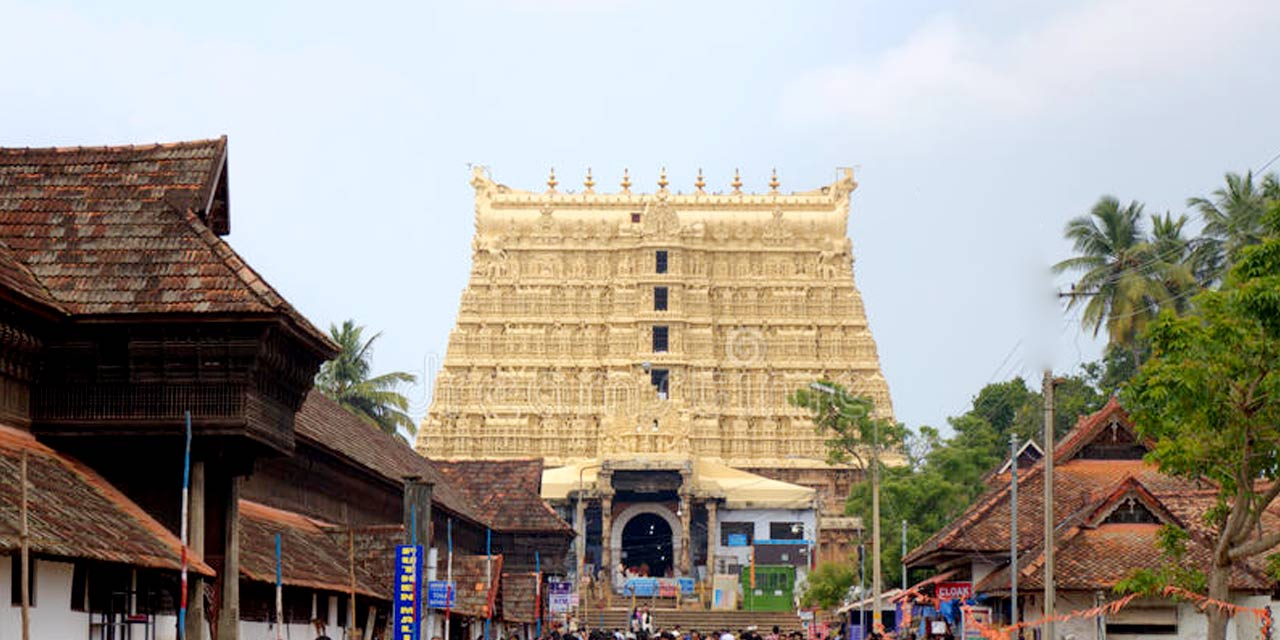 The Padmanabhaswamy Temple is a famous Hindu temple located in Trivandrum, Kerala. It is one of the 108 holy abodes of Lord Vishnu in India. The temple is known for its beautiful architecture and intricate carvings. Lord Vishnu is worshiped here in the form of Padmanabha.
The temple has a rich history dating back to the 8th century and has undergone several renovations over the years. It is considered to be one of the richest temples in the world. Padmanabhaswamy temple attracts a large number of devotees and tourists every year, making it one of the most visited places in Trivandrum.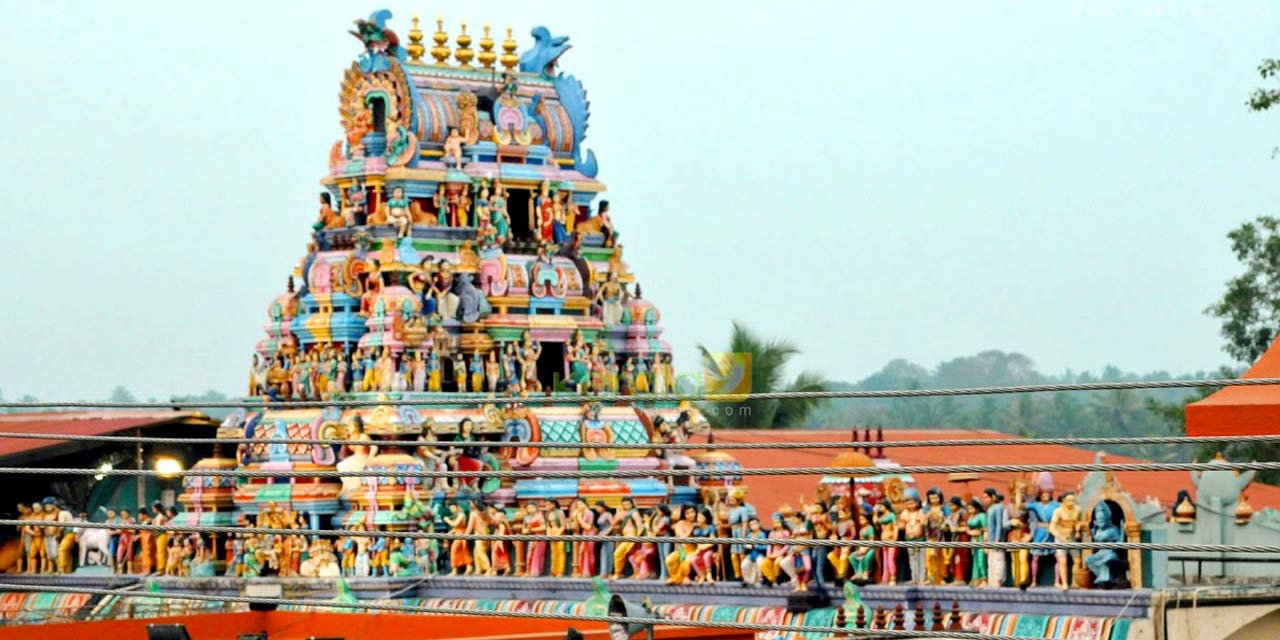 The Attukal Bhagavathy Temple is a famous Hindu temple dedicated to Goddess Bhagavathy. The annual festival, Attukal Pongala, is celebrated in this temple by millions of women devotees from across India. It is believed to be the largest gathering of women in the world.
The festival involves the preparation of a sweet rice pudding called Pongala, which is offered to the goddess and then distributed as prasad to the devotees. With a rich history dating back to the 9th century, the temple is known for its beautiful blend of Tamil and Kerala architecture. You can also see the shrines of Lord Ganesha, Goddess Kali, and Lord Shiva.
3. Astronomical Observatory
The Trivandrum Astronomical Observatory, also known as the Thiruvananthapuram Observatory, is situated on a hilltop. It was established in 1837 by the erstwhile Maharaja of Travancore, Swathi Thirunal Rama Varma. It is one of the oldest observatories in Asia.
The observatory is known for its impressive collection of astronomical instruments, including telescopes, solar filters, and astronomical clocks. Students can make use of the audio-visual facilities, library, and computational facilities.
The observatory offers sky-watching programs for the general public and students in the evenings. You can also relax in the beautiful rose garden at the entrance.
4. Natural History Museum
The Natural History Museum, established in 1964, is a popular tourist attraction in Trivandrum. The museum is known for its impressive collection of exhibits related to natural history, including fossils, skeletons, taxidermy animals, and artifacts from the ancient civilization of Kerala.
You can get all the information about the entire animal kingdom, from the tiniest ant to the largest whale. A separate gallery is dedicated to the art and culture of Kerala. In this gallery, you can see displays of a range of traditional art forms, including Kathakali, Mohiniyattam, and Theyyam. You can also spend some time in the library.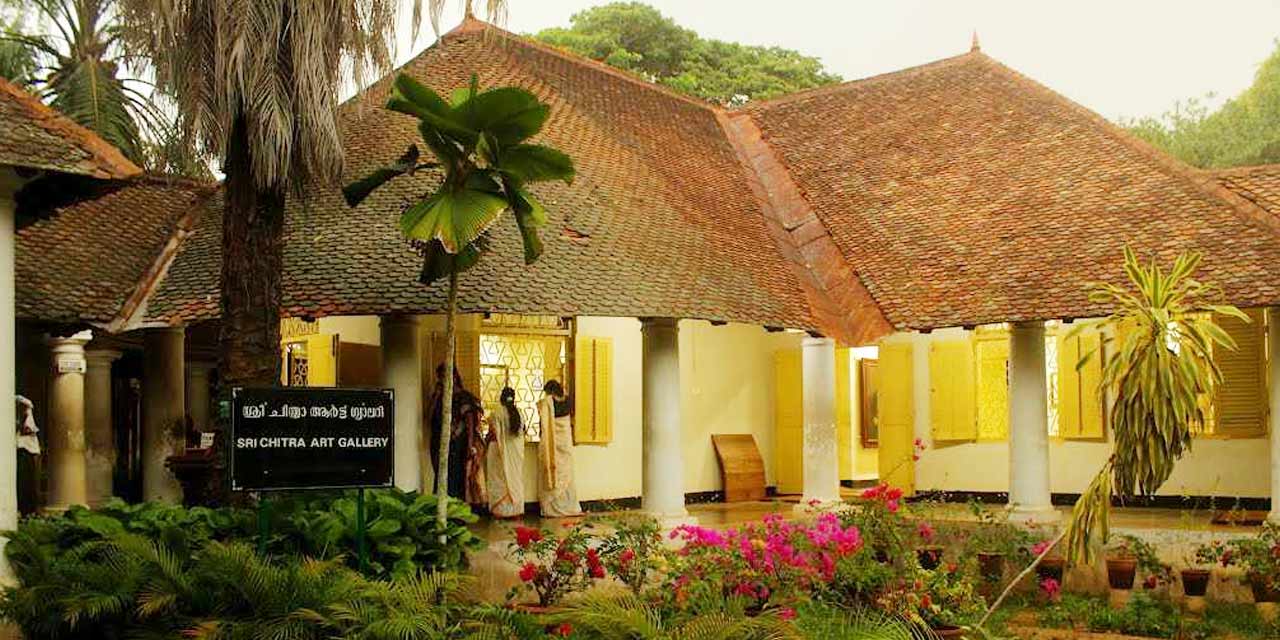 Sri Chitra Art Gallery is a popular museum located in the city of Trivandrum. It is known for its impressive collection of Indian art. The gallery has a rich history dating back to the early 20th century. The Travancore royal family established it.
Art lovers will admire the works of Raja Ravi Varma, a celebrated Indian painter known for his realistic depictions of Indian mythology and culture. You can also view paintings by renowned artists including Rabindranath Tagore, Nicholas Roerich, Svetlova Roerich, and Jamini Roy. The gallery also has a display of oriental paintings from Bali, China, Tibet, and Japan.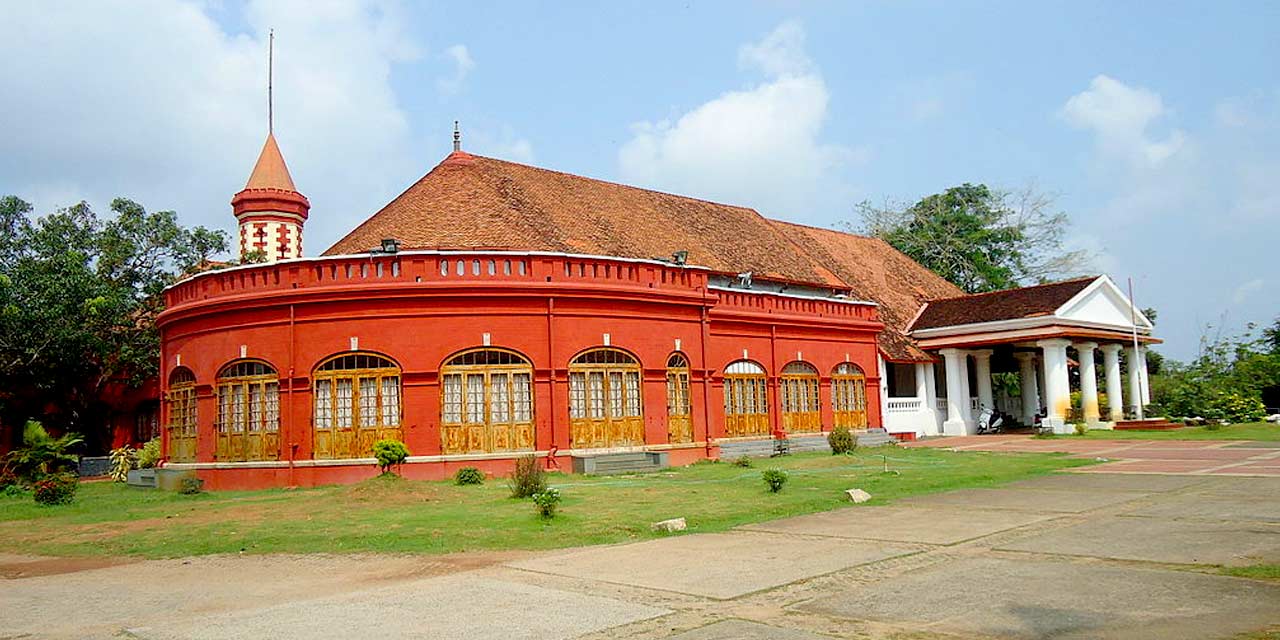 Kanakakunnu Palace is a famous palace built during the reign of the Travancore King, Sree Moolam Thirunal. It served as an entertainment center for the guests of the royal family. The palace is known for its impressive architecture and beautiful gardens. You will be mesmerized by the antique furniture and the beautiful crystal chandeliers.
Today, it has been renovated and converted into a cultural center. The palace hosts various events and programs throughout the year, including music festivals, dance performances, and art exhibitions. On a visit to the palace, you can get a glimpse of the rich cultural heritage of Kerala.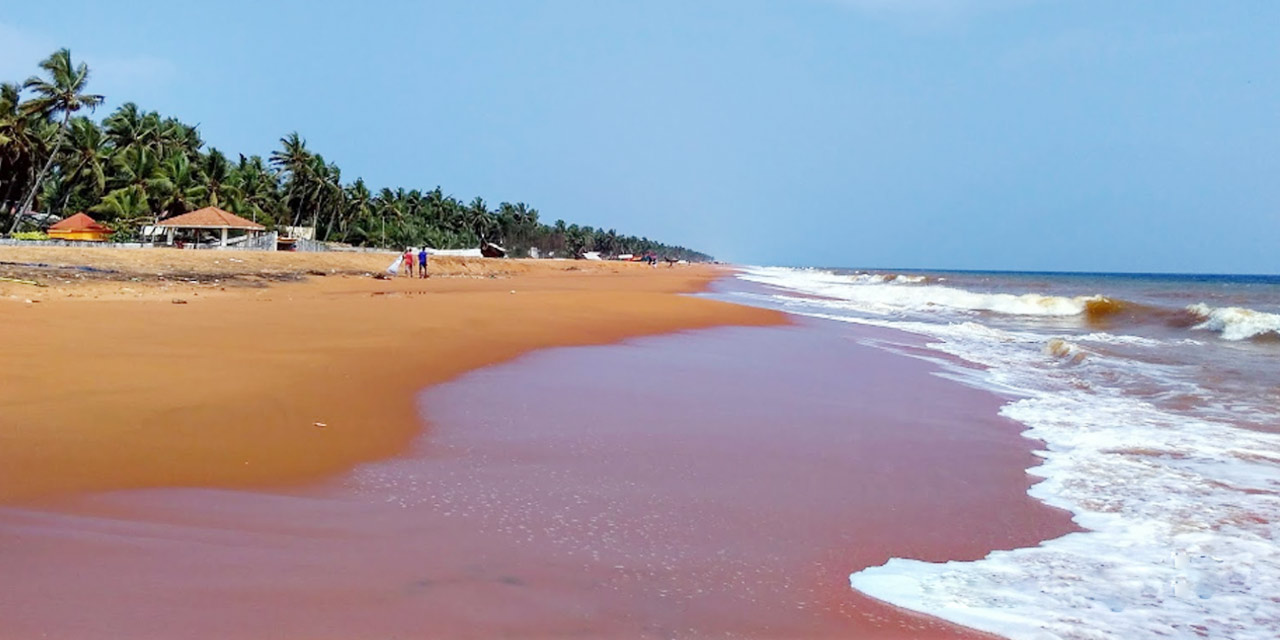 Shanghumukham Beach in Trivandrum is known for its long stretch of golden sands and calm waters. Its proximity to the Trivandrum airport attracts a large number of tourists. Photography enthusiasts throng this place for its beautiful sunsets.
While at the beach, you must check out the iconic giant statue of a mermaid, which has become a popular backdrop for clicking pictures. After lazing around on the beach, you can visit the indoor recreation center. Kids can have fun at the Children's Park. You can satisfy your hunger pangs at the starfish-shaped restaurant.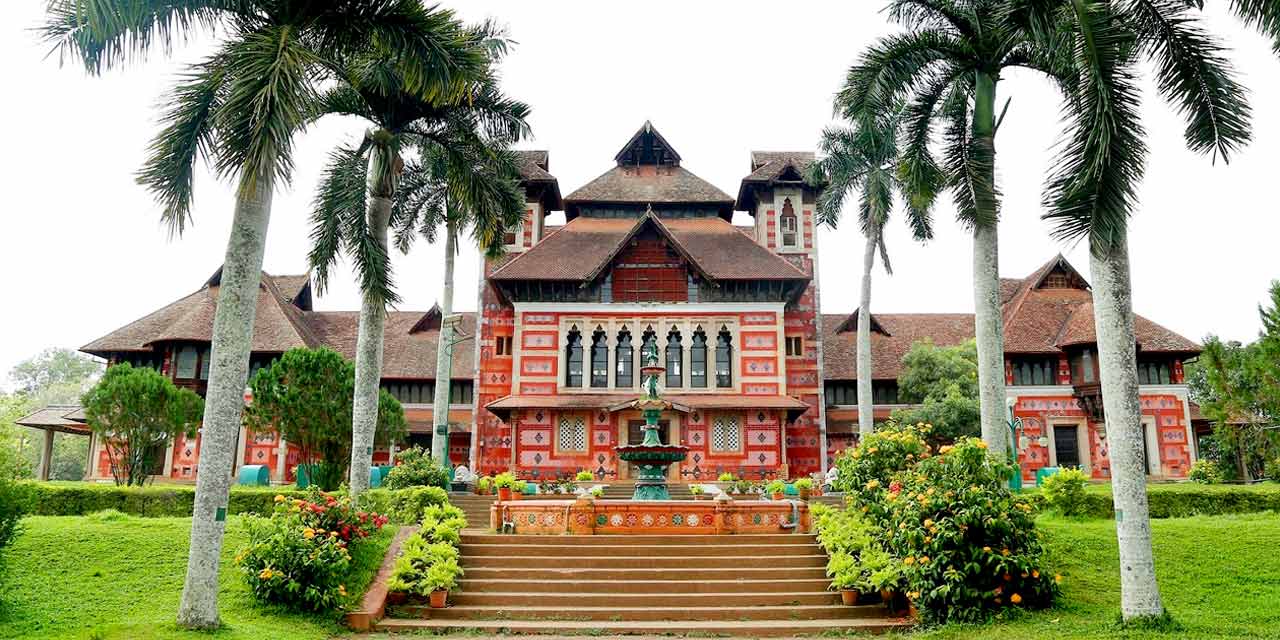 Napier Museum is a famous natural history and art museum established in the 19th century. It is named after Lord Napier, who was the then Governor of Madras. The museum houses an impressive collection of art, including ancient and contemporary art from India and other parts of the world.
You can view a unique collection of historical artifacts, a chariot, ivory carvings, bronze idols, and ancient ornaments. Another special attraction is the Japanese shadow-play leather depicting scenes from Ramayana and Mahabharata. You will be in awe of the museum's architecture which is a perfect blend of Mughal, Chinese, Kerala, and Indian styles.
9. Science & Technology Museum and Planetarium
The Science & Technology Museum in Trivandrum was set up in 1984 to promote scientific temper among the common people. It is known for its impressive collection of around 300 exhibits displayed in 10 galleries. The exhibits are related to various engineering and science disciplines, including electronics, computer science, solar energy, biomedical engineering, and automobiles.
The museum also houses the Priyadarshini Planetarium, offering visitors an immersive experience of the universe. It has a 3D theater, which showcases documentaries related to astronomy and space exploration. You must visit the museum with children to learn about science and technology through interactive exhibits and displays.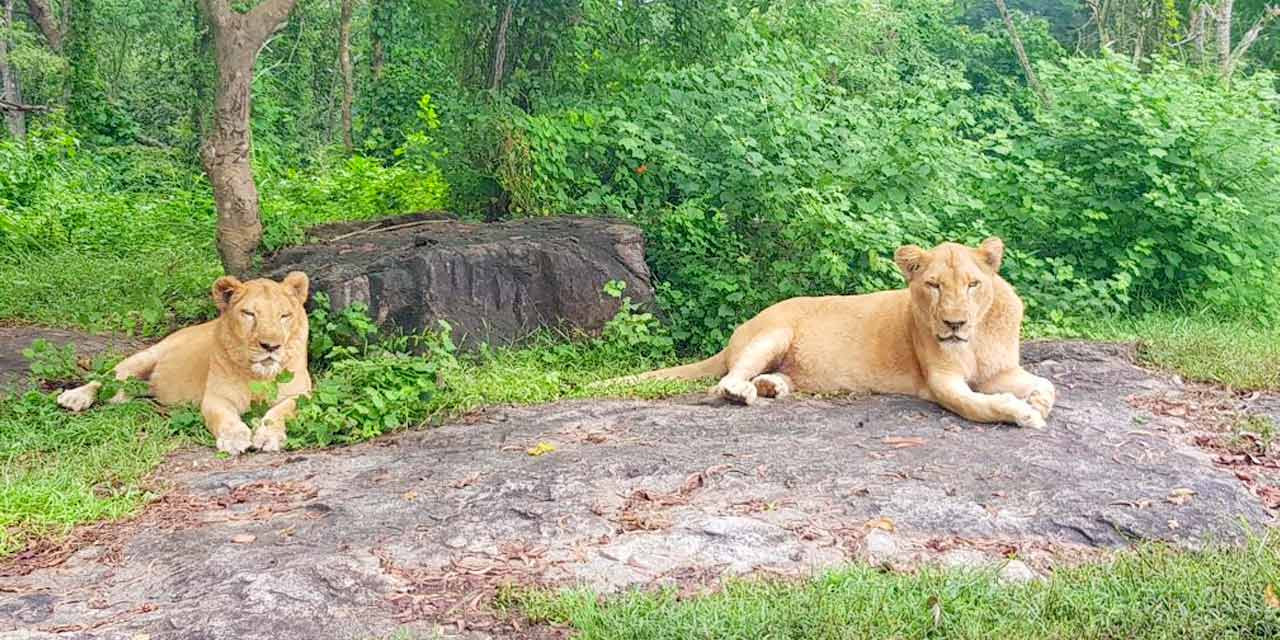 Neyyar Wildlife Sanctuary is a popular tourist destination spread over an area of 128 sq km. It is known for its enticing range of flora and fauna. The sanctuary is home to a variety of animals, including the Elephant, Tiger, Leopard, Barking Deer, Sambhar, Nilgiri Tahr, and Sloth Bear. You can also see numerous species of birds and reptiles.
Close to the sanctuary is the Neyyar Dam, where you can go on a boat ride and enjoy the scenic views. The sanctuary has several adventurous trekking trails, with the one to Agasthyamala being popular. Neyyar Wildlife Sanctuary is a paradise for nature lovers and adventure enthusiasts.
---
These are just a few tourist attractions of Trivandrum, you can also explore other sightseeing places in Trivandrum, such as Poovar Island, Karikkakom Sree Chamundi Devi Temple, Magic Planet, and Chalai Bazaar.
You can enjoy star gazing at Priyadarshini Planetarium or capture the tranquility of Shanghumukham Beach. The Mall of Travancore is a great place for shoppers, and you can explore the items at the oldest mall in the city.
In addition to our list of top cab vendors offering Trivandrum Local Sightseeing Tour Packages, we have also created the list of best Mumbai local sightseeing tour packages, Delhi local sightseeing tour packages, Hyderabad local sightseeing tour packages, Kolkata local sightseeing tour packages, and Chennai local sightseeing tour packages.
If you have an extra day or two and wish to explore more areas near Trivandrum on your Trivandrum local sightseeing tour packages, then you can choose an exclusive tour to places such as Kazhivoor (19 km), Veli Beach (26 km), Puthenthope (32 km), and Kallar (21 km).
Are you interested in experiencing the charm of Trivandrum? Hurry, request a callback today from our team to plan a memorable local sightseeing trip to Trivandrum!