Thiruvananthapuram has beautiful landscapes, flawless sand beaches, historical monuments, and a rich cultural background. It is the capital city of Kerala which was earlier known as Trivandrum. Thiruvananthapuram has served as the core of all cultural activities with its array of museums and libraries. You can plan a short trip to explore the places to visit in Trivandrum in 2 days.
On a two-day trip to Trivandrum, you have many options for sightseeing and rejuvenation. You can visit Thenmala, India's first planned eco-tourism destination. At Kovalam Beach, you can indulge in water sports like parasailing, paragliding, and surfing.
You can visit various ancient temples that are renowned for their architectural elegance, such as Padmanabha Swamy Temple and Attukal Bhagavathy Temple. Kuthiramalika Palace, Napier Museum, Natural History Museum, Sri Chitra Art Gallery, and Kanakakunnu Palace are just a few of the other must-visit places to visit in Trivandrum in 2 days.
Trivandrum, in God's Own Country, is a great choice to spend a two-day vacation with family or friends amidst the lush greenery and serene waters.
Trivandrum Places to Visit in 2 days
Day 1 Trivandrum Places to Visit
Sree Padmanabhaswamy Temple
Kanakakunnu Palace
Poovar Island
Astronomical Observatory
Agasthyarkoodam
Day 2 Trivandrum Places to Visit
Shanghumukham Beach
Zoological Park
Napier Museum
Science & Technology Museum and Planetarium
Attukal Bhagavathy Temple
Neyyar Wildlife Sanctuary
Here is the list of places to visit in Trivandrum in 2 Days: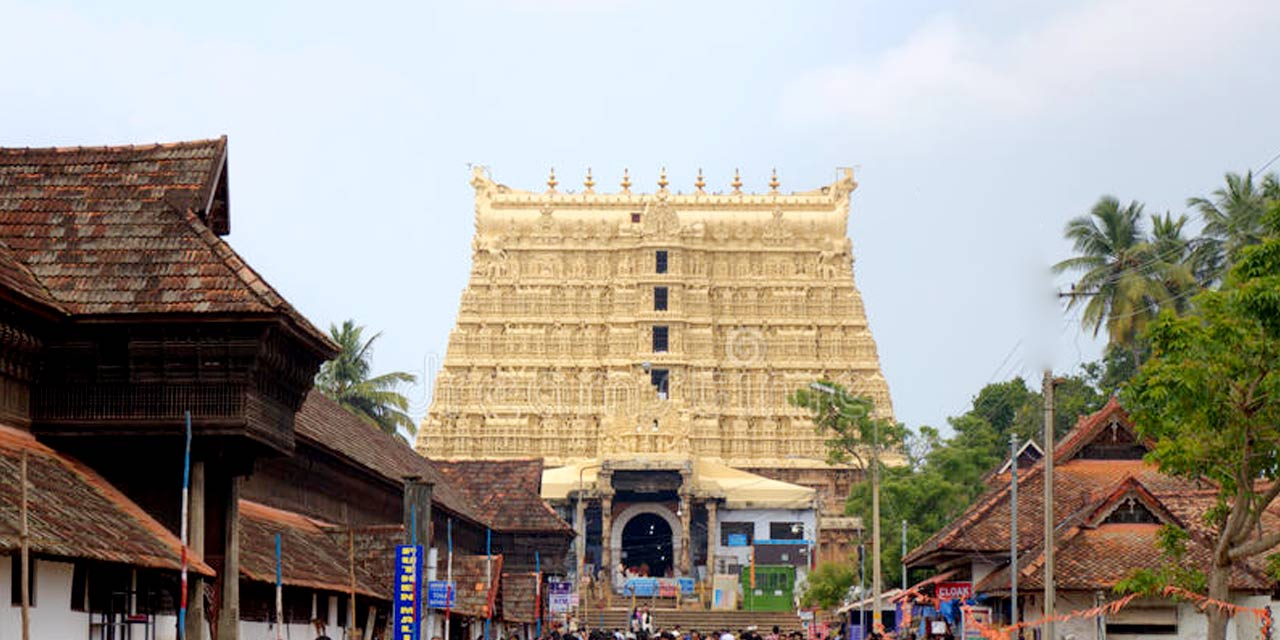 Sree Padmanabhaswamy Temple is located inside the East Fort in the center of Trivandrum city. It is recognized as one of the 108 holy residences of Lord Vishnu. The 18 feet long Lord Vishnu idol can be seen in a resting pose on the serpent god, Adisesha.
Architecture lovers will be mesmerized by the murals and stone carvings. You can admire the beautiful blend of Dravidian and Kerala architectural styles in the temple. There are 365 pillars in the temple, and each is carved out of a single rock.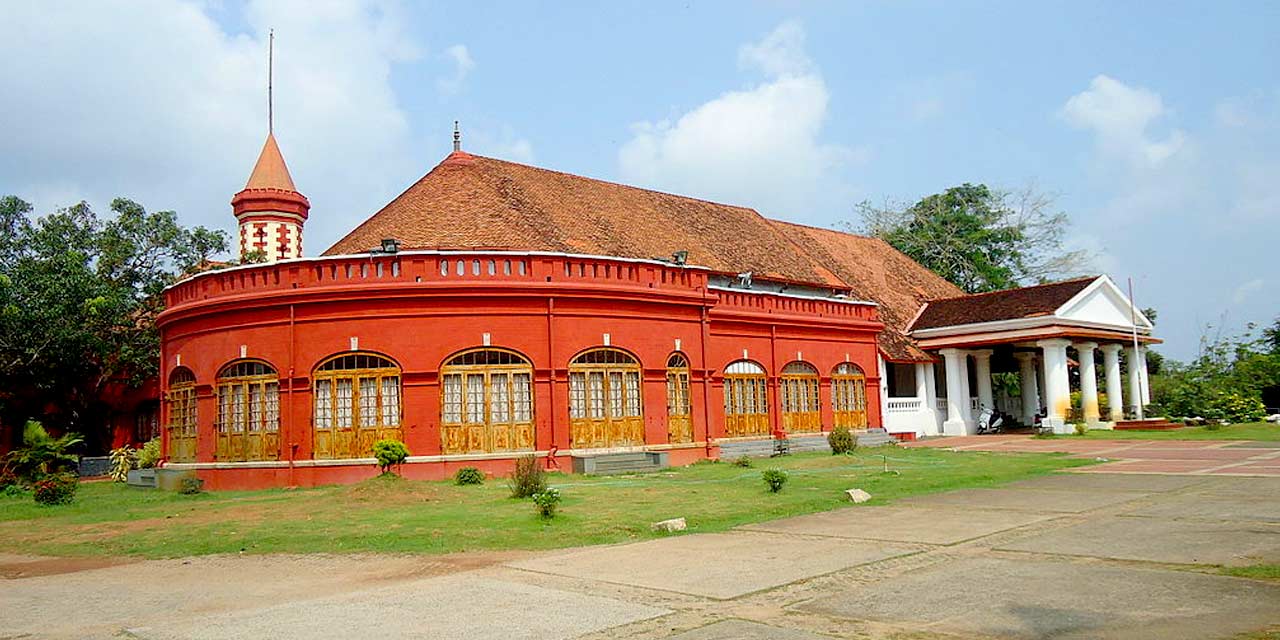 Kanakakunnu Palace is located next to the Napier Museum in Trivandrum. It is the venue where the Travancore royal family once hosted events for their guests. Many cultural events and programs are currently held at the palace and on its extensive grounds.
The palace is one of Trivandrum's most popular tourist places to visit in Trivandrum in 2 days. It is renowned for its crimson façade, traditional Kerala architecture, and antique exhibitions. Indian National Trust for Arts and Cultural Heritage (INTACH) has listed the palace as a historical site.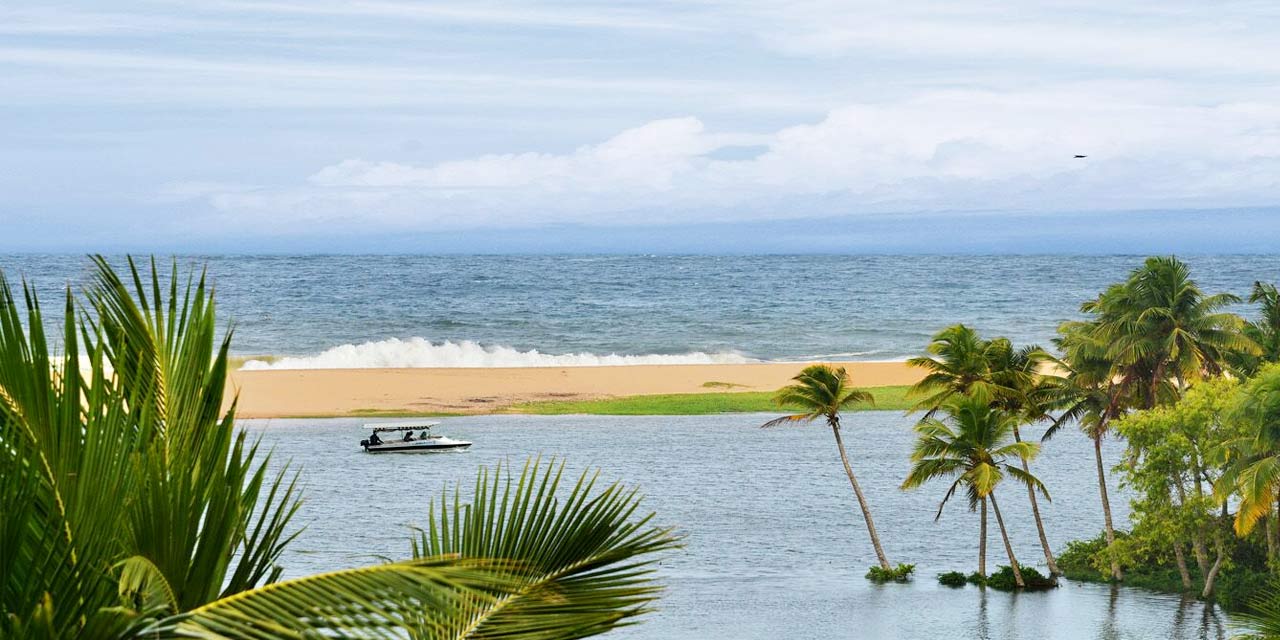 Poovar is a lovely village located on Trivandrum's southernmost point. The area, which was first developed as a commerce hub, is today among the most popular tourist places to visit in Trivandrum in 2 days. You can visit the beautiful Poovar beach. It is unique as it unites the sea, river, lake, and beach.
Adventure enthusiasts can enjoy boating, cruising, and playing beach volleyball on Poovar beach. The island is a pleasant haven of lush green due to the dense growth of spices and flowering plants along with coconut and banana plantations. You can enjoy a relaxing stroll on the golden sands.
4. Astronomical Observatory
The Astronomical Observatory in Trivandrum is one of the major astronomical facilities in the nation. It is located on a hill at an elevation of about 60 meters above sea level (the highest point in the city). It was constructed in 1837 and is currently a part of the Physics Department of the University of Kerala.
The observatory houses an 11-inch telescope, a CCD camera, workstations for the sun, and an image processing facility. You can also find audio-visual equipment, a library, and computational facilities. You can dig up secrets of space through activities like stargazing. Programs for students and the general public to observe the night sky are organized in the evenings.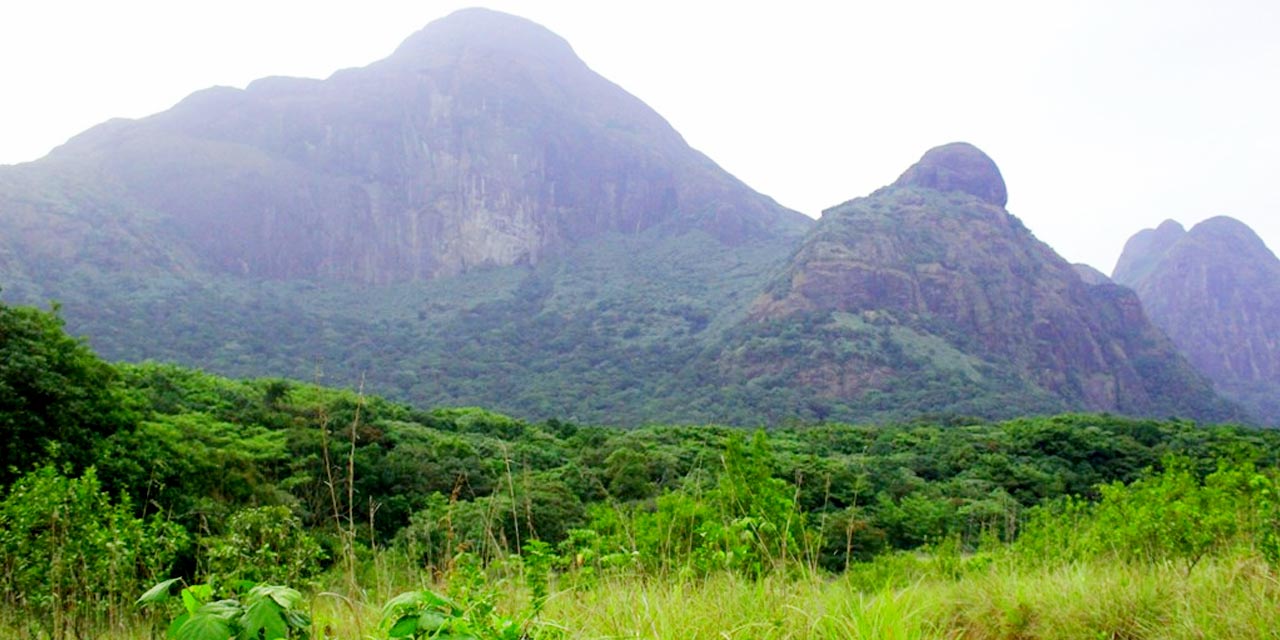 Agasthyarkoodam, or Agastya Mala Peak, is the second-highest mountain in Kerala. A part of the Agasthyamala Biosphere Reserve, it is situated inside the boundaries of Neyyar Wildlife Sanctuary. You can soak in the incredible natural beauty, which makes it one of the best places to visit in Trivandrum in 2 days.
You can admire a diverse range of plants and animal species, especially uncommon herbs which have medicinal value. Bird lovers will be in awe of sighting exotic bird species on this hill. Agastyarkoodam is also a major Hindu pilgrimage site for the devotees of the Hindu sage Agastya, after whom the mountain is named.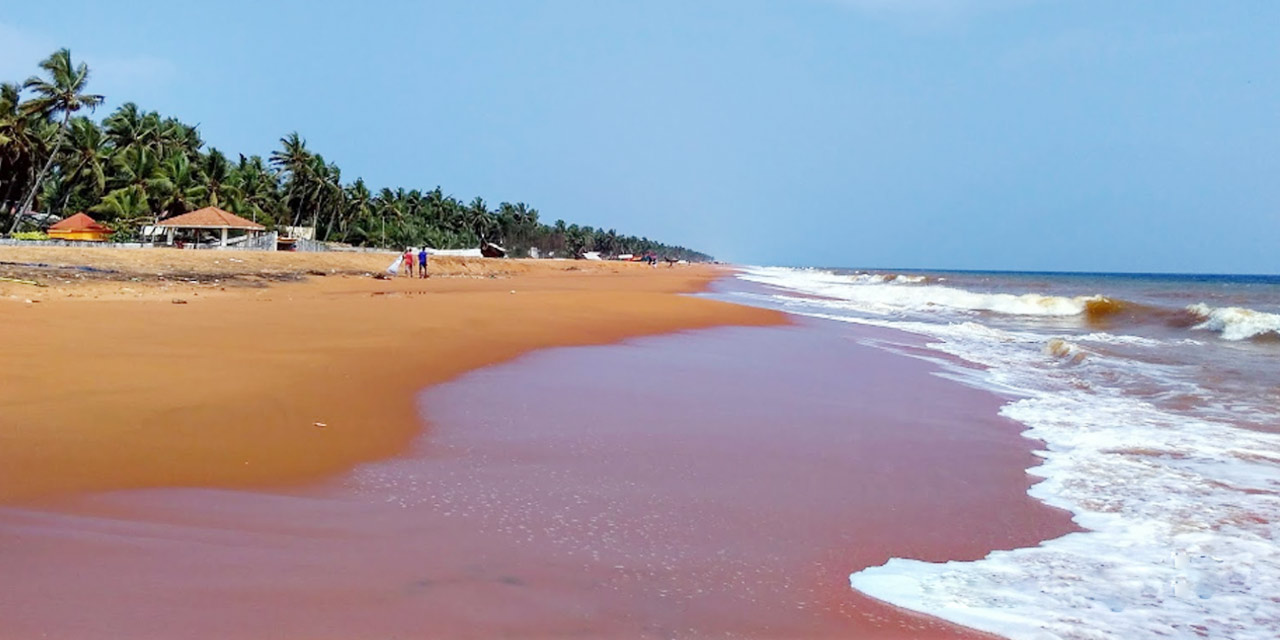 Shanghumukham Beach is located on the western side of Trivandrum, away from the bustle of the city. It is serene with its silvery white sand, endless shoreline, and calm waves. You must check out the enormous 35-m-long sculpture of a mermaid, Matsya Kanyaka.
Millions of Hindu devotees flock every year to Shamghumukham during Vinayaka Chaturthi for the Ganesha Visarjan. You can enjoy a carefree stroll and treat your taste buds at the food stalls on the beach. You can spend the evenings admiring the crystalline waters and beautiful sunsets at the beach with your loved ones.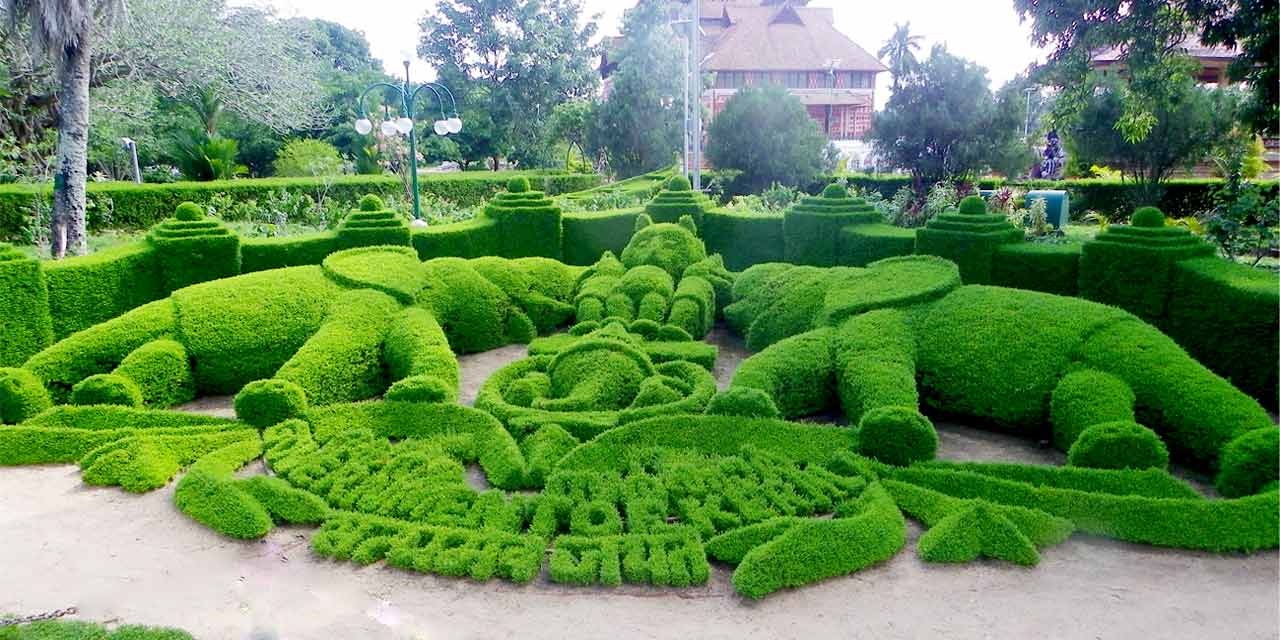 The Thiruvananthapuram Zoo was established in the 19th century. It is the oldest zoo in Asia which makes it one of the most visited places to visit in Trivandrum in 2 days. The zoo is home to more than 80 different species of exotic wild animals from Australia and Ethiopia.
You can enjoy viewing various wild animals, including White Tiger, Cape Buffalo, Nilgiri Langur, Asian Elephant, deer, Asiatic Lion, and Royal Bengal Tiger. While viewing the animals, you can take a thrilling boat ride on the lake at the center of the zoo. In addition, you must not miss out on the snake farm, which houses a number of non-poisonous and poisonous snakes.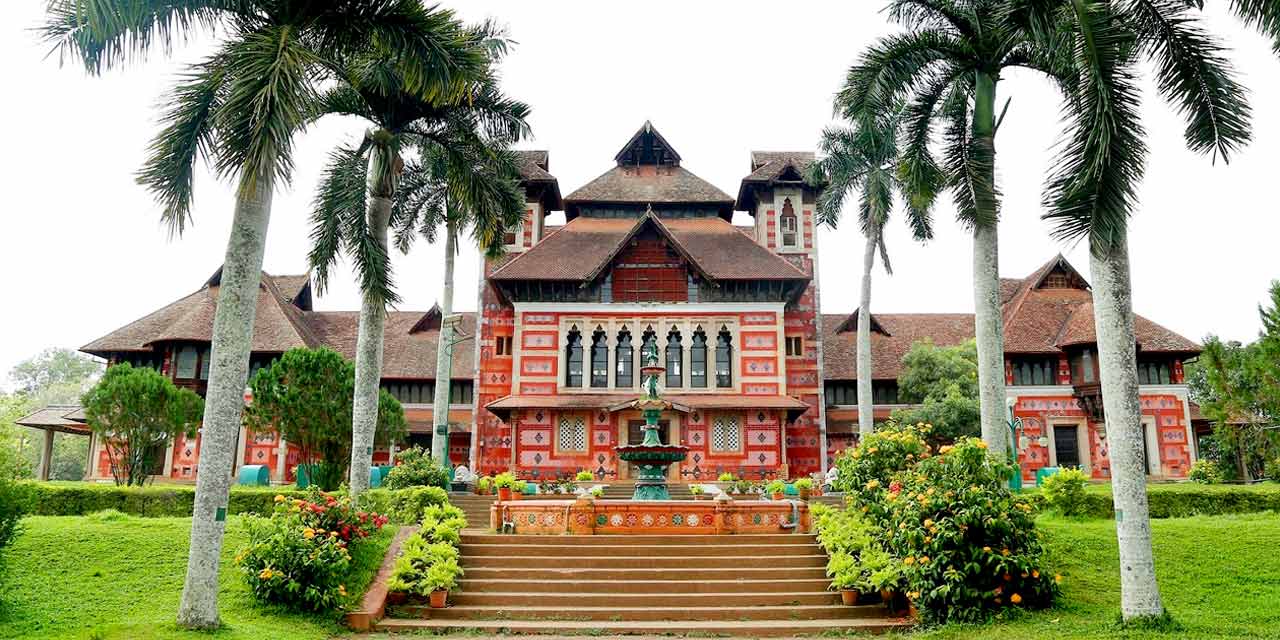 The Napier Museum, also called the Government Art Museum, is an art and natural history museum in Thiruvananthapuram. It is named after Lord Napier, who served as Madras Governor from 1866 to 1872. You can admire the outstanding architecture, which is a combination of the Indian, Chinese, Kerala, and Mughal styles.
The museum is renowned for its unique collections of bronze objects, vintage musical instruments, ivory carvings, and a chariot. The well-known Trivandrum Zoo and Sri Chitra Art Gallery are also located on the museum grounds.
9. Science & Technology Museum and Planetarium
The Kerala State Science & Technology Museum in Thiruvananthapuram was established in 1984 by the Kerala government. It was established to provide a vibrant platform for science communication and to cultivate a spirit of curiosity and scientific temperament in young minds.
You can view more than 300 exhibits in the various galleries on motion mechanics, power, electronics, and electricity. While visiting the museum, you must check out Priyadarshini Planetarium. One of the major attractions here is the GM-11 projector, which can simulate a star-studded sky on any location or surface. The museum also has a well-stocked library.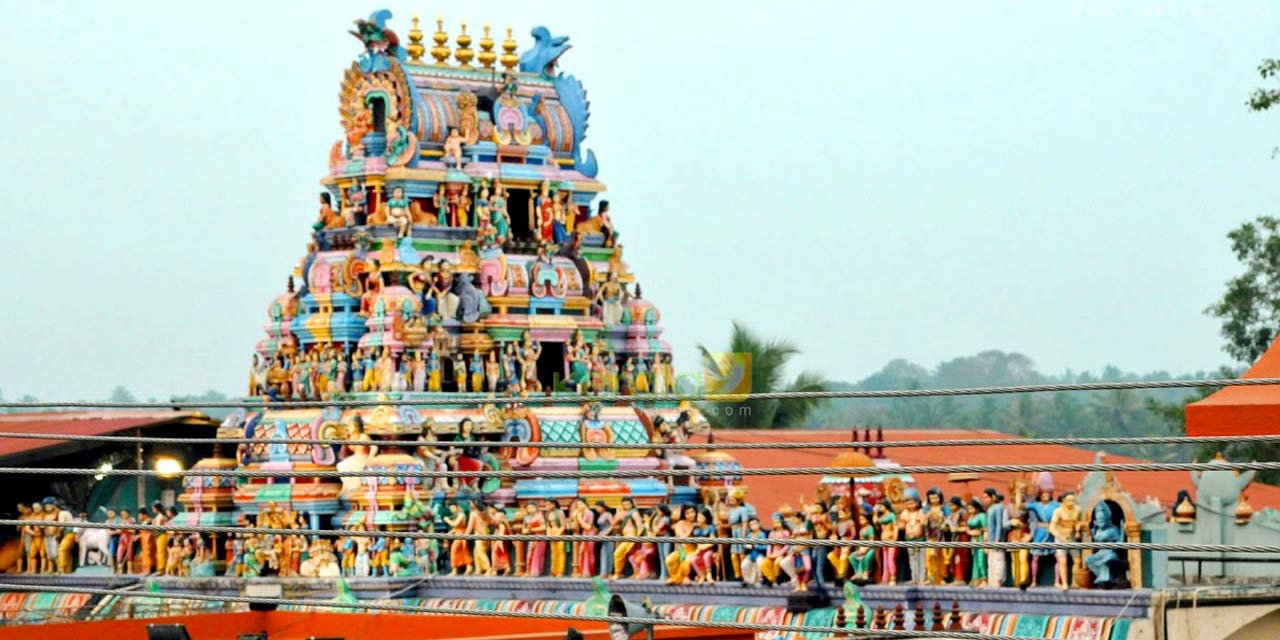 Attukal Bhagavathy, or Attukal Amma Temple, is the oldest temple in South India. It is also known as 'Sabarimala for Women' since its main devotees are women. The revered temple is dedicated to Goddess Bhagvathy, an avatar of Devi Parvati.
Known for being "the largest gathering of women in the world," Attukal Bhagavathy Temple earned a spot in the Guinness Book of World Records. You must attend the famous Pongala festival, where almost 1.5 million women gather every year to celebrate. The well-maintained temple reflects both Tamil and Kerala architectural styles.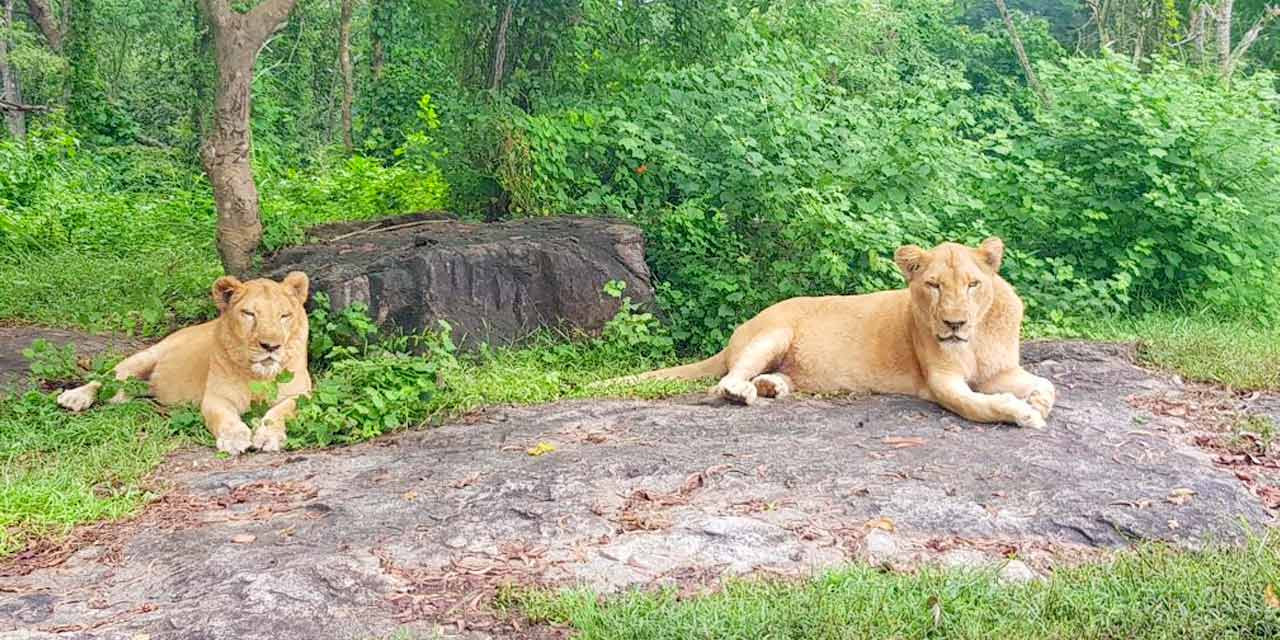 The 128 sq km Neyyar Wildlife Sanctuary is set at the foot of the Western Ghats. As three rivers, the Neyyar, Mullayar, and Kallar, merge here, it is also a picturesque spot. The sanctuary serves as a natural breeding area for animals.
You can also visit a crocodile breeding center, a lion safari park, and the Neyyar dam. Over 109 different plant species, some of which are known to have medicinal benefits, can be found in the sanctuary. Some of the animals you can enjoy watching include the Travancore Tortoise, King Cobra, Slender Loris, and Asian Elephant.
More to Explore in Trivandrum
Trivandrum is a vibrant city with a plethora of fun and interesting places to visit in Trivandrum in 2 days. Besides the above-mentioned locations, you can visit the Marine Aquarium to see a beautiful display of exotic marine life. The Natural History Museum features a magnificent collection of artifacts.
If you are a nature lover, you must visit Hawa Beach to enjoy the serene sunset. Other attractions in Thiruvananthapuram include Shri Chitra Art Gallery, Kuthiramalika Palace Museum, and Chowara Beach.
You will enjoy shopping in Trivandrum. The primary items to buy here are souvenirs created by local artisans. You can also buy sculptures, coir products, doormats, idols, Kandils, and traditional Kerala Saris. Power House Road, Attukal Shopping Complex, M.G. Road, Kedaram, and Narmada Shopping Complex in Trivandrum are some of the prominent shopping places. You can make great bargains at Chalai Market.
Trivandrum is a food connoisseur's paradise. You must try the Dosa varieties, a traditional regional meal called Sadhya, and different types of Payasam. You can relish the traditional Biryani and Meen Manga or Fish Mango Curry. An excellent restaurant for traditional Keralan cuisine with continental influences is Villa Maya. A well-known local dish is Puttu, a steamed rice cake with delicious chickpea curry. Finally, you will relish the yummy Appam, Idlis, and Idiyappam that will leave you craving more.