Thiruvananthapuram, or Trivandrum, is one of the cleanest and most peaceful cities in India. It is the capital of the southern state of Kerala. The tropical town entices travelers worldwide with its perfect blend of colonial legacy and strong heritage roots. There is a long list of interesting places to visit in Trivandrum in 3 days.
Trivandrum boasts mesmerizing hills, serene backwaters, charming beaches, and rich culture. You can plan an exciting itinerary for a three-day trip to Trivandrum. Start your trip by visiting the ancient temples and historical monuments for the brilliant architecture.
Adventure lovers can indulge in thrilling recreational activities like trekking and water sports. You can witness the artworks of notable artists and painters. Check out the Ayurvedic spas for relaxation. Wind off your trip with shopping therapy and culinary tours.
A three-day trip to Trivandrum is a great way to unwind with family and friends. From sightseeing significant landmarks to shopping for quaint souvenirs, you can spend quality time with your loved ones.
Trivandrum Places to Visit in 3 days
Day 1 Trivandrum Places to Visit
Kanakakunnu Palace
Sree Padmanabhaswamy Temple
Poovar Island
Astronomical Observatory
Shanghumukham Beach
Day 2 Trivandrum Places to Visit
Agasthyarkoodam
Zoological Park
Napier Museum
Science & Technology Museum and Planetarium
Attukal Bhagavathy Temple
Day 3 Trivandrum Places to Visit
Neyyar Wildlife Sanctuary
Chalai Bazaar
Karikkakom Shree Chamundi Devi Temple
Sri Chitra Art Gallery
Magic Planet
Here is the list of places to visit in Trivandrum in 3 Days: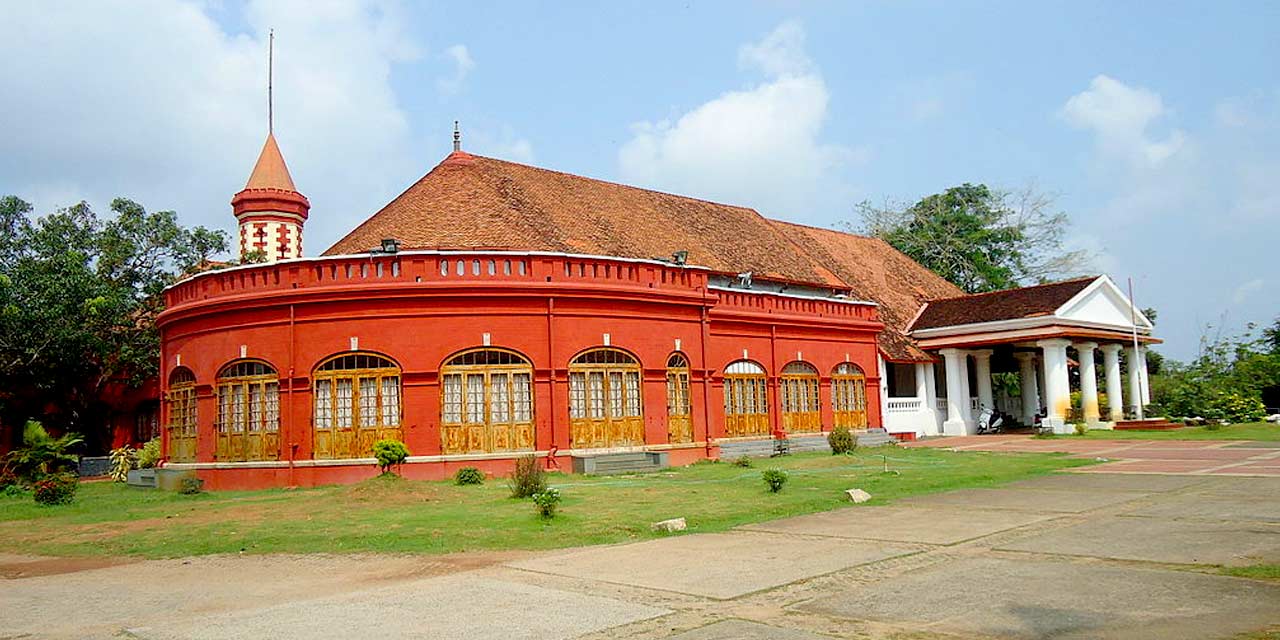 Kanakakunnu Palace was built by a Travancore king in the 19th century. It was constructed to entertain the royal guests. Kerala and Gothic architectural styles are visible in the palace structure. You can admire the enormous crystal chandeliers and royal upholstery.
The palace has beautiful gardens with walkways. You must check out the first digital garden in India here. By scanning a QR code, you can get all details of the plants in the garden. There are two big auditoriums that host many cultural programs.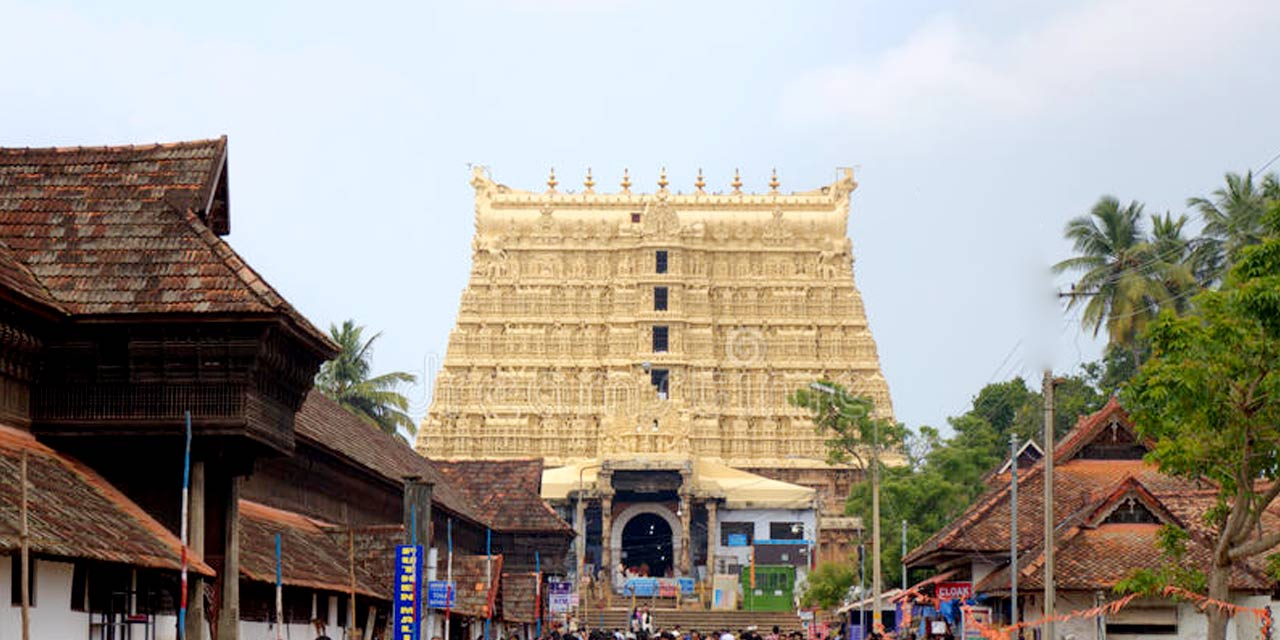 Shri Padmanabhaswamy Temple is a sacred Hindu shrine dedicated to Lord Vishnu. It is one of the 108 sacred places of Lord Vishnu. It is one of the wealthiest temples in the world. You can marvel at the wonderful blend of Kerala and Dravidian architecture.
At the entrance, you can see the gold-plated covering of the temple and the 100-ft tall gopuram or temple tower. On the stone slab inside the sanctum sanctorum, you can behold the 18-ft idol of the deity lying on the hooded snake, Adi Shesha.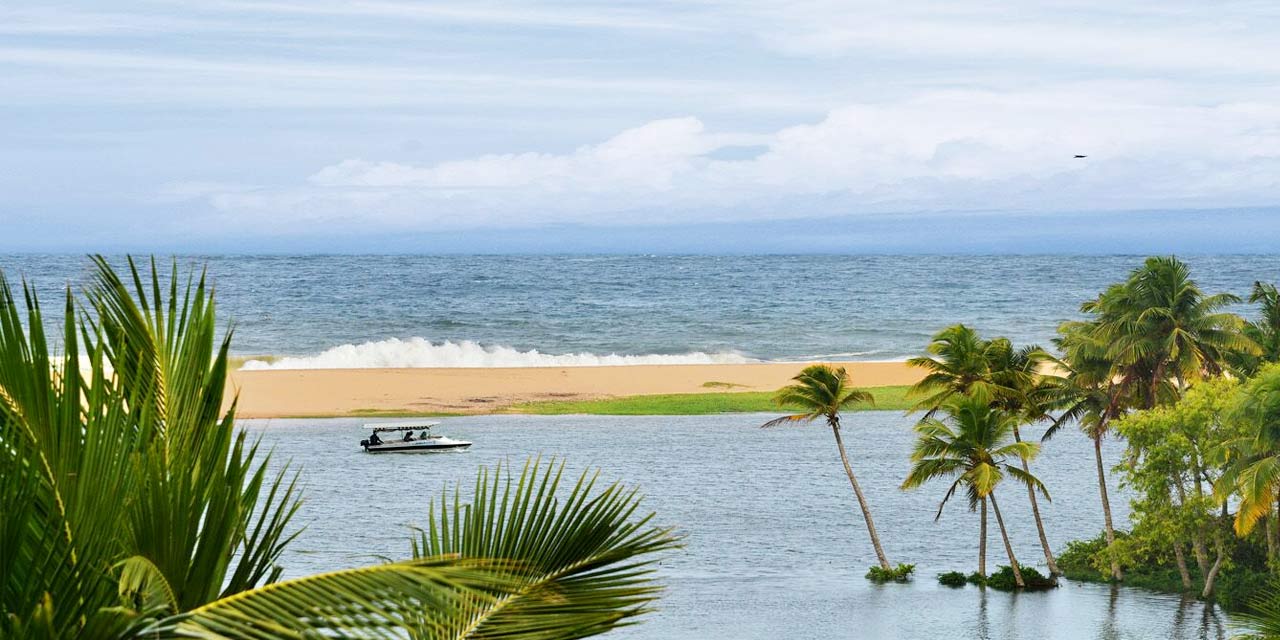 Amidst the charming Kerala backwaters, Poovar Island is a peaceful retreat. The abundant natural beauty and serene atmosphere make it an ideal escape from bustling city life. Lying between the Arabian Sea and the Neyyar River, Poovar is a small fishing village.
Swaying coconut and palm trees, golden sands, lush vegetation, and stunning sunsets make it a favorite among tourists. The secluded Poovar beach is only accessible by boat. You can take a boat ride through the mangrove forests along the backwaters. You can also check out centers that offer yoga sessions and Ayurveda therapies.
4. Astronomical Observatory
Established by Shri Swathi Thirunal in 1837, the Astronomical Observatory in Trivandrum is one of the most important astronomical observation stations in the country. It is a part of the Department of Physics, University of Kerala.
Located on a hill, it offers panoramic views of the city and its surroundings. You can also relax in the beautiful rose garden. The observatory has all the modern facilities, including sun workstations, an image processing facility, and an 11-inch telescope. In the evenings, sky-watching programs are conducted for the students and the general public.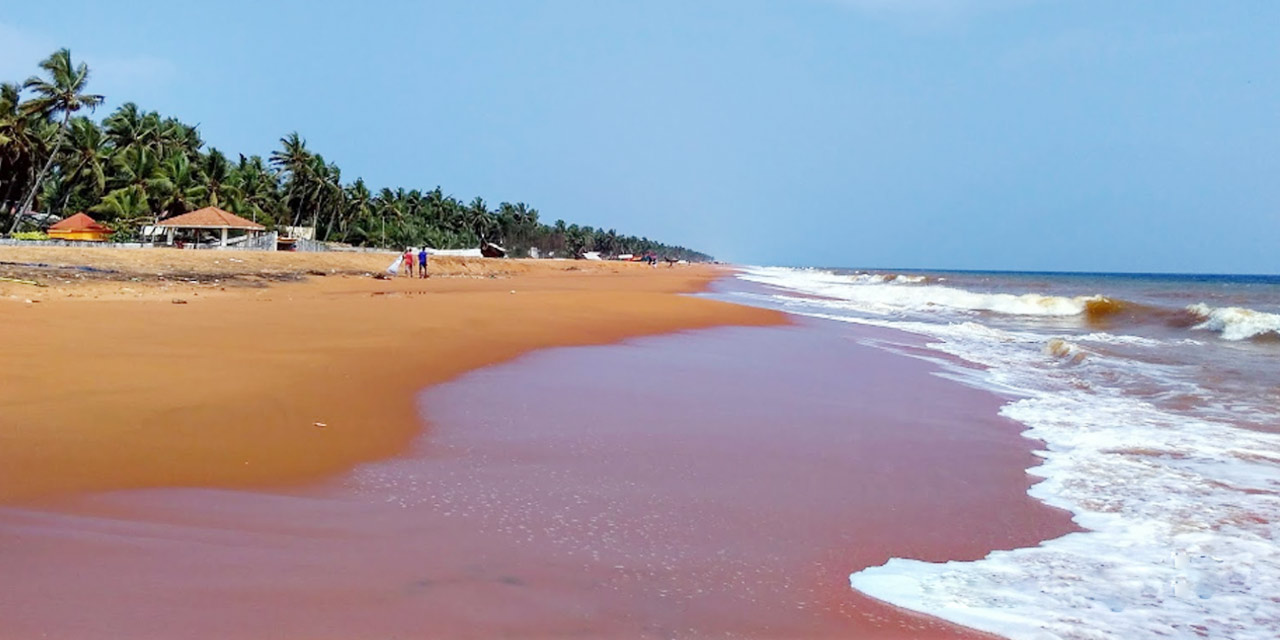 Located close to the International Airport and the Central Railway Station, Shanghumukham Beach is a popular yet secluded beach. You can enjoy a serene and breezy evening with your family at the beach. Photography enthusiasts will be excited to capture the crimson sunsets over the pristine waters.
You will be mesmerized by the 35-m colossal sculpture of a mermaid. The starfish-shaped restaurant is a perfect place to satisfy your hunger pangs. You can also have some fun at the special indoor Recreation Center. Kids will love the beautiful Children's Park.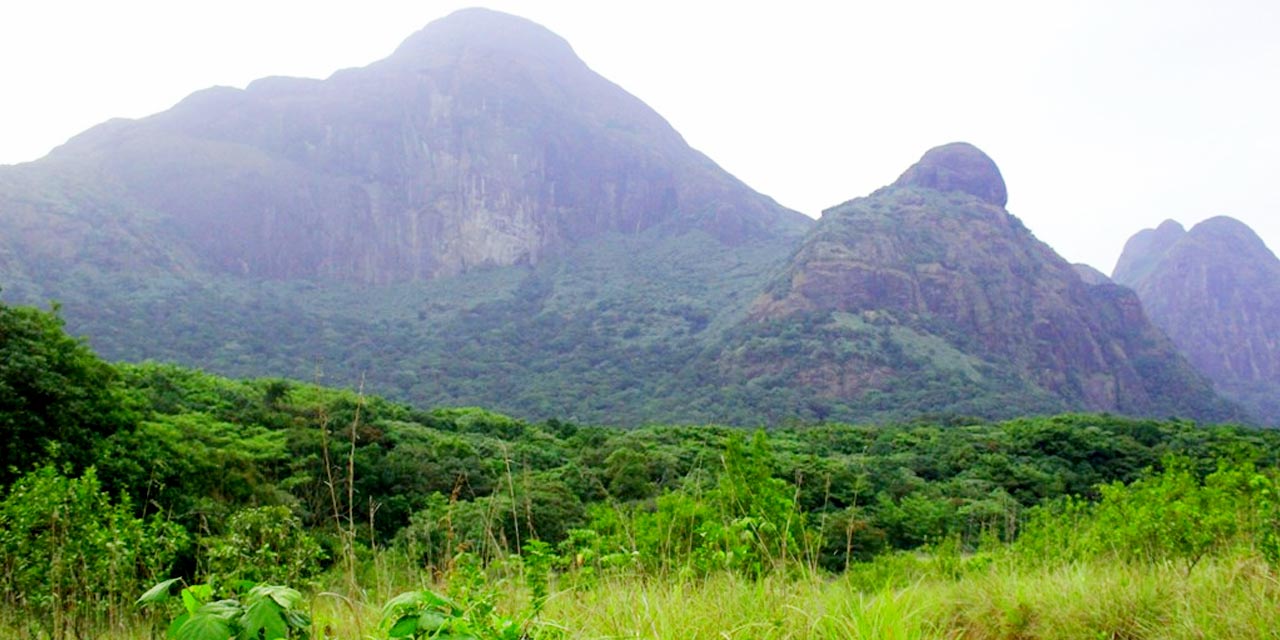 Agastyarkoodam, also called the Agastya Mala or Peak, is the second-highest peak in Kerala. It is part of the Sahyadri mountain range of Western Ghats. Located within the Neyyar Wildlife Sanctuary, this peak is a part of the Agasthyamala Biosphere Reserve.
It is a hotspot of exotic birds and rare medicinal plants. Bird lovers and photography enthusiasts consider this a paradise. You can spot more than 2000 species of rare herbs including species of lichens, mosses, and ferns. You can even visit a Hindu temple dedicated to the sage, Agasthya.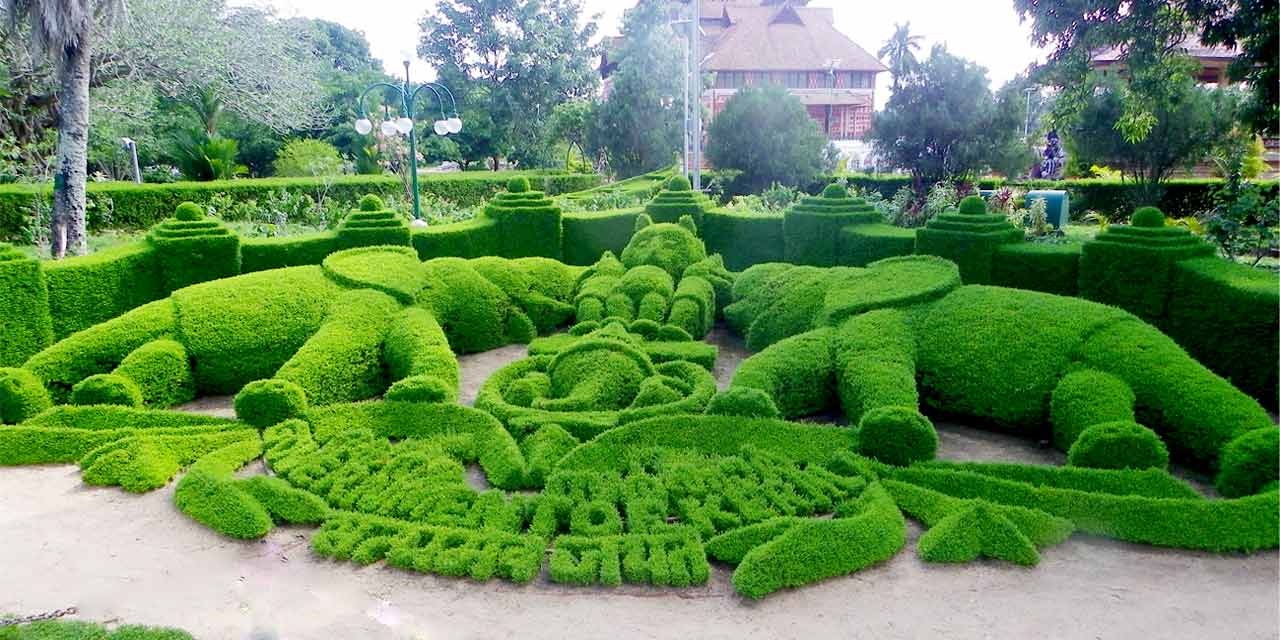 Established in 1857 by the Maharaja of Travancore, the Thiruvananthapuram Zoological Park is hailed as the oldest zoo in India. It shelters more than 82 species of animals. You can spot the Asian Elephant, Nilgiri Langur, White Tiger, Leopard, Lion-tailed Macaque, and Royal Bengal Tiger. Bird lovers can enjoy watching Pelicans, Herons, and Storks.
You must visit the Reptile House, where you can see Turtles, Pythons, Vipers, and Cobras. The walk through the zoo under the huge canopies of Mahogany, Teak, and Fig trees is a beautiful experience.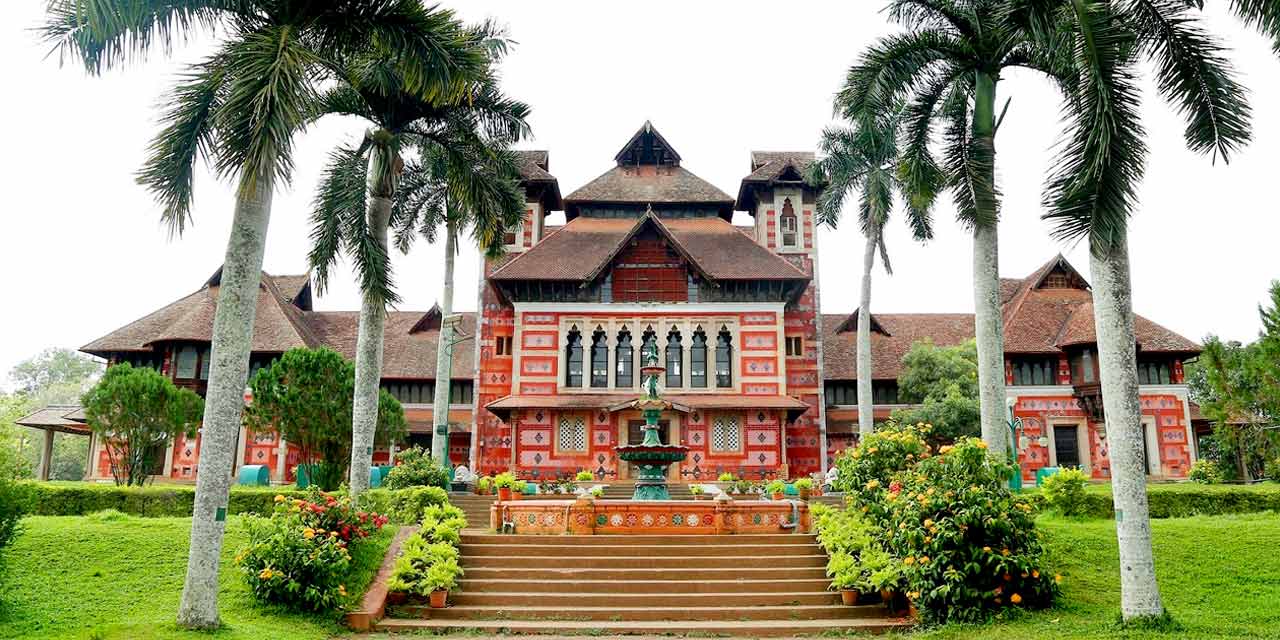 Napier Museum is a well-known art and natural history museum established in 1857. It is noted for its unique architectural style, influenced by the Mughal, Kerala, Chinese, and Indian architectures. You can find a rare collection of archaeological and historical artifacts, ancient ornaments, bronze idols, and ivory carvings.
You can enjoy the beautiful stone sculptures of deities and intricate wood carvings. In the Sree Chitra Art Gallery, you can witness the paintings of Raja Ravi Verma, Tanjore art, Mughal art, and paintings from Japan, China, Tibet, and Bali.
9. Science & Technology Museum and Planetarium
Established by the Kerala Government in 1984, the Science & Technology Museum and Planetarium is a popular tourist destination in Trivandrum. It aims to spread science and scientific temper among the general public. The museum houses galleries on automobiles, electricity, power and motion, electronics, popular science, solar energy, computer, mechanics, and biomedical engineering.
You can also have an informative and fun experience at the Priyadarshini Space Planetarium. Inside the domed structure, you can watch a 3D show in the air-conditioned Sky theater with a GM-11 star field projector. The museum also has a well-maintained library for curious minds.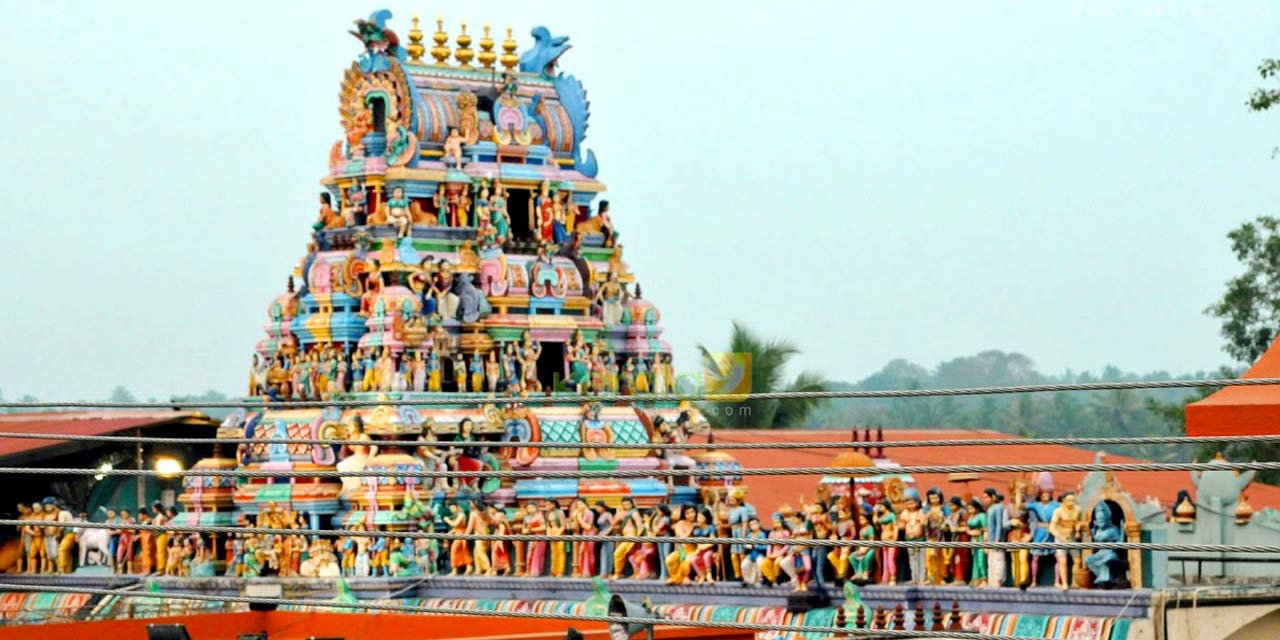 Popular as the 'Sabarimala of Women', the Attukal Bhagavathy Temple is at the heart of Trivandrum City. Goddess Bhagavathy is the main deity worshipped here. This temple is famous for the Attukal Pongal Festival, where women exclusively perform all the rituals.
The festival has entered the Guinness Book of World Records for the largest congregation of women in any single place. Architecture lovers will admire the Kerala and Tamil architectural styles of the temple. You will be mesmerized by the exquisite carvings of Lord Shiva, Lord Vishnu's 10 incarnations, and Goddesses Kali, Parvathy, and Sita.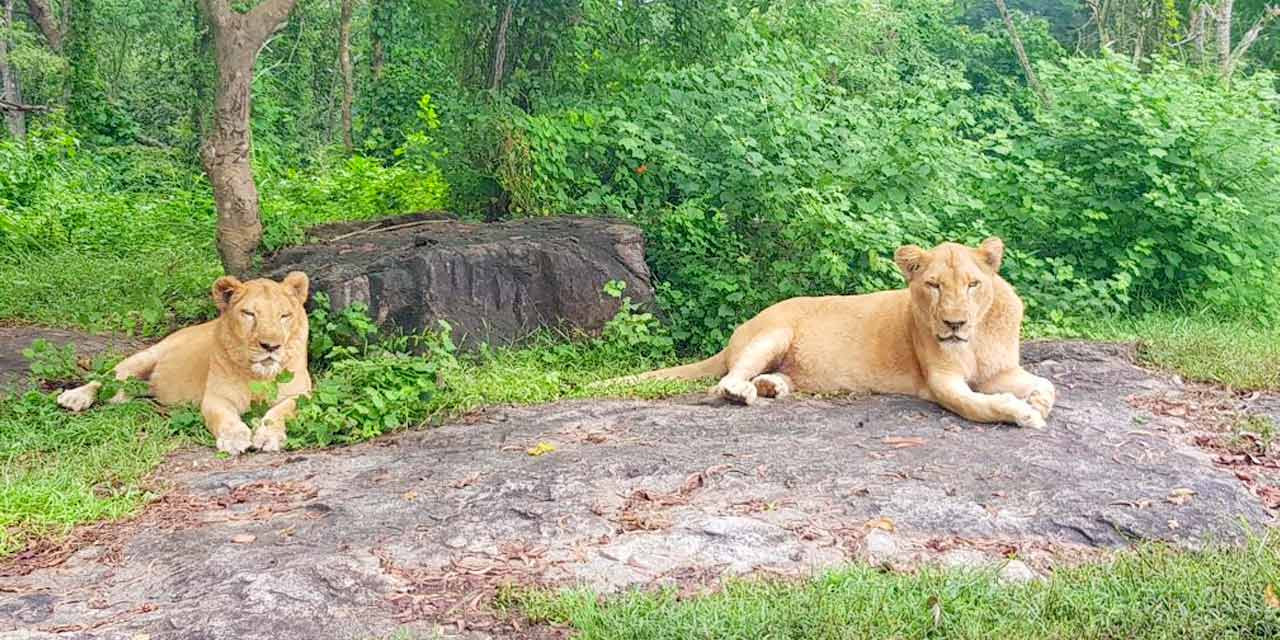 Neyyar Wildlife Sanctuary is a haven for nature lovers and enthusiasts. It is home to more than 30 species of mammals and 176 species of birds. Gear up with binoculars and a camera to spot a variety of flora and fauna.
Take a guided and thrilling safari amidst the wilderness and locate animals in their natural habitats. You must check out the Lion Safari Park and Deer Park. The sanctuary also includes a crocodile farm and an elephant rehabilitation center. You can also visit the Neyyar Dam nearby and enjoy a boat ride.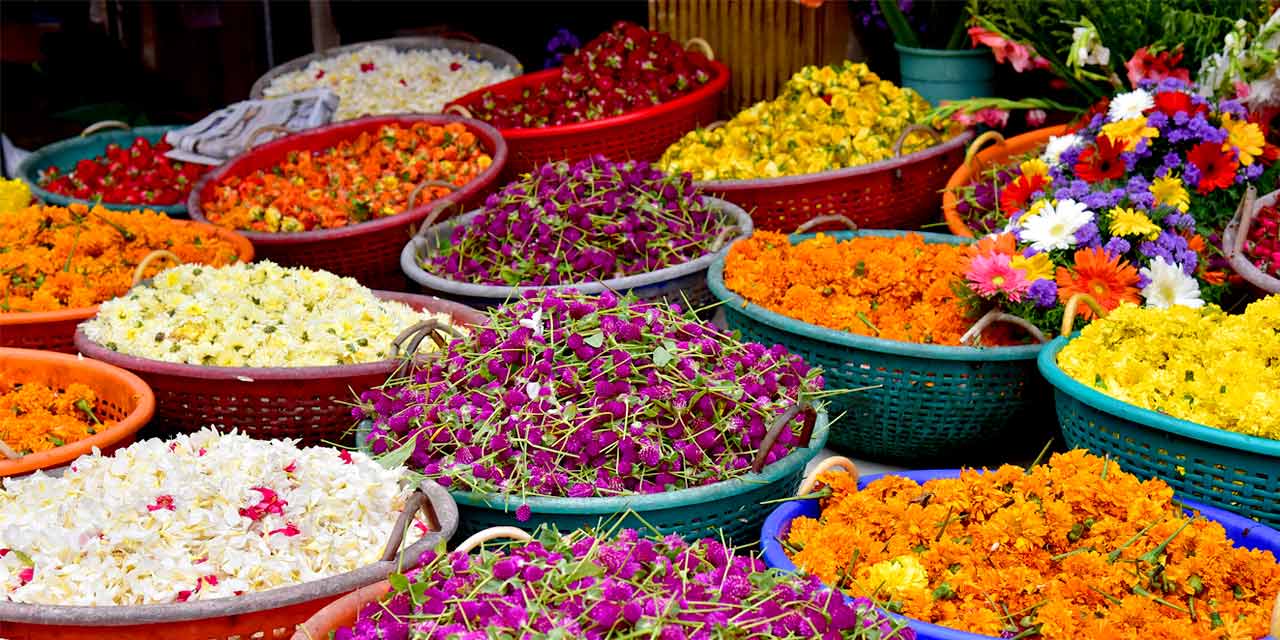 Chalai Bazaar is a typical old Indian marketplace, stretching over 2 km between East Fort and Killipalam. In this bustling bazaar, you can walk along the winding alleys and rummage through a plethora of attractive goods.
You can buy almost anything, ranging from expensive gold and silver jewelry to daily essentials like fruits and vegetables. Whatever your needs, including electronics, furniture, paint, and hardware, you can find them here. After a tiring day of shopping, you can even refresh at a coffee stall or restaurant.
13. Karikkakom Shree Chamundi Devi Temple
Karikkakom Shree Chamundi Devi Temple is a 600-year-old Hindu temple dedicated to Goddess Chamundi Devi. This famous pilgrimage site worships three forms of the Goddess - Maha Chamundi, Raktha Chamundi, and Bala Chamundi.
The main deity is a Panchaloha idol of Goddess Karikkakathamma. You can also visit the shrines of Lord Ganapathy and Shree Dharmashasta. Set amidst lush greenery, the temple exudes soothing vibes. You can admire the Dravidian architectural style of this beautiful temple. The renowned Pongala festival is celebrated here by women with traditional rituals and ceremonies.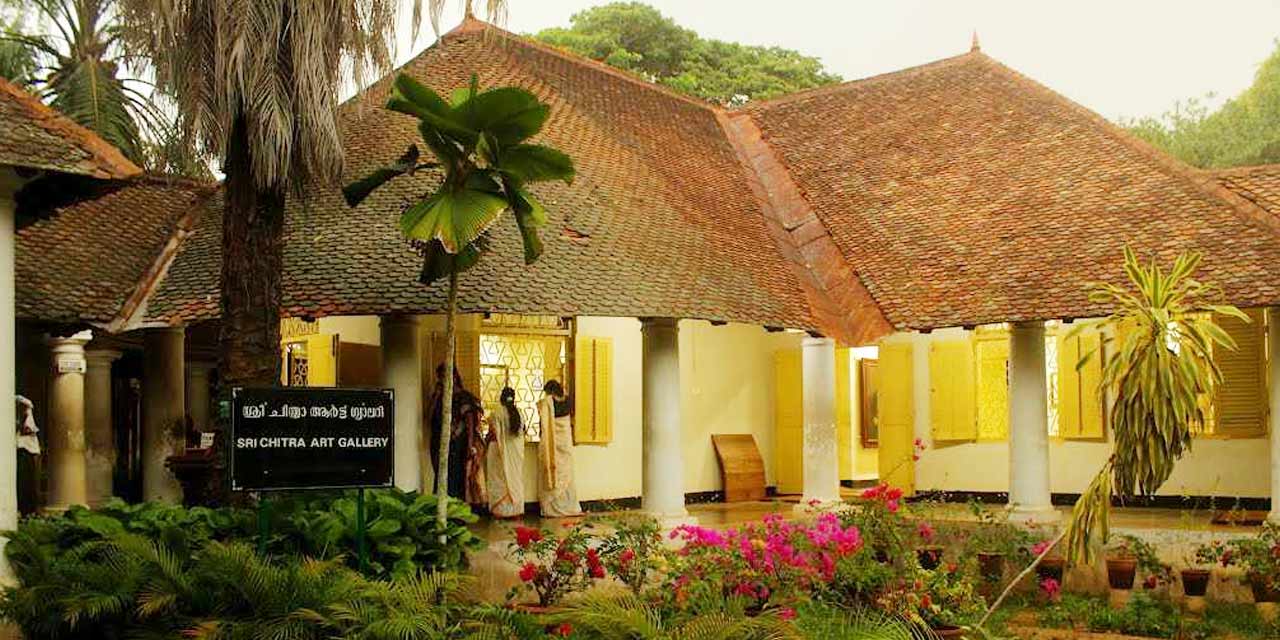 Established in 1935, Sri Chitra Art Gallery is located on the northern grounds of the Napier Museum. You can browse through more than 1100 paintings. You will be mesmerized by the eclectic collection of classical and modern artworks. Art lovers will admire the exhibits of the Mughal, Tanjore, Bengal, Rajasthan, and Rajput schools of art.
You can view paintings by renowned artists including Raja Ravi Verma, Rabindranath Tagore, Jamini Roy, Nicholas Roerich, and Svetoslav Roerich. You can also admire the oriental art collection and paintings from Japan, Tibet, Bali, and China.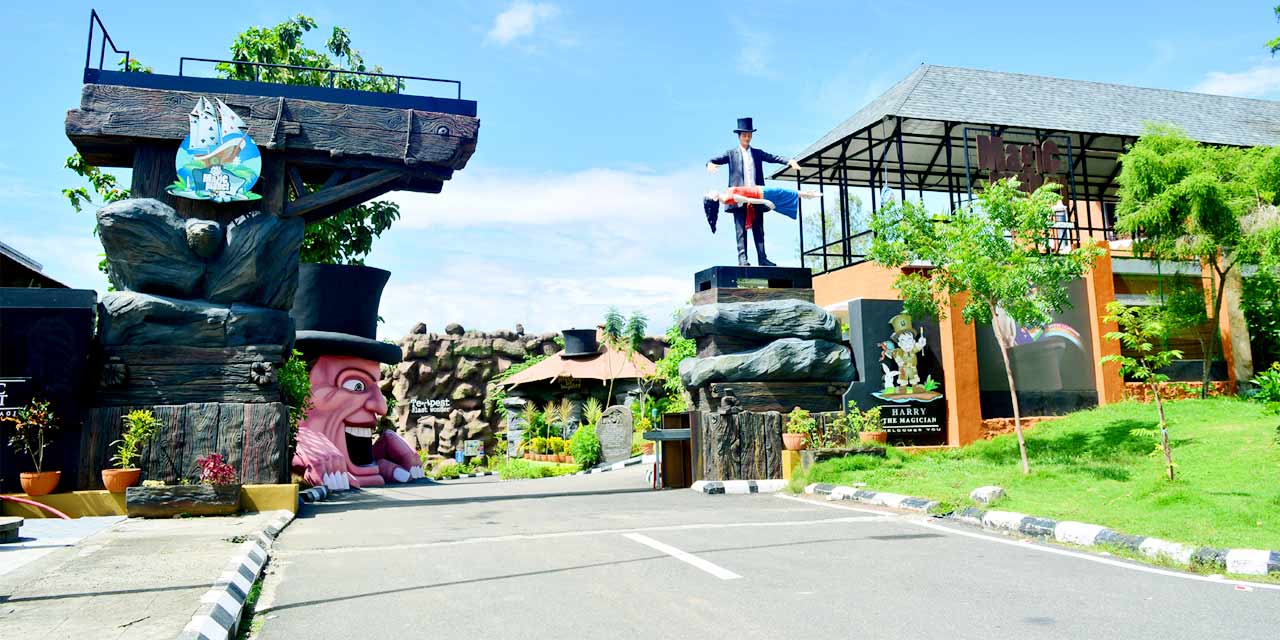 Magic Planet in Trivandrum, is a first-of-its-kind magic-themed park in the world. Spread over 1.5 acres, it was set up to take the spirit of magic to the layman and also to rehabilitate the street magicians. You will enjoy visiting the different segments in the park.
At the 'Fantasia Theater', you will be enthralled by the magical illusions. The 'Street Magic Venue' displays tricks performed on streets. You can enjoy some spellbinding acrobatics at 'Circus Castle.' You must not miss the 'Magic Gallery' where rare collectibles pertaining to magicians and magic are displayed.
More to Explore in Trivandrum
The coastal city has some captivating places to Visit in Trivandrum in 3 Days. You can embrace the freshness of Meenmutty Waterfalls and relax on Samudra Beach. You can admire the cityscape from the Vizhinjam Lighthouse. Check out boat rides at the Neyyar Dam. Other places of attraction include Malankara Church, Vellayani Lake, Kowdiar Palace, and Palkulangara Devi Temple.
Trivandrum is a paradise for shopaholics. Mall of Travancore is a high-end eco-friendly mall frequented by youngsters. You will get the best bargains at the 100-year-old Chalai Bazaar. Kathakali masks, bronze wares, coir products, Kasavu Sari, Nilavilakku, and sandalwood oil are some of the unique souvenirs you can buy for your loved ones. You can buy authentic spices at the Connemara Market.
Foodies will love Trivandrum for the wide-ranging eating options. You must try Puttu with Kadala Curry, Ela Sadya, Erissery, and Kerala-style Sambar. Non-vegetarian lovers must check out Exotic Fish Molee and Nadan Beef Fry. Sweet lovers will enjoy Paalada Payasam and Paruppu Payasam.