Trivandrum, also known as Thiruvananthapuram, is the capital city of Kerala. Mahatma Gandhi referred to it as the "Evergreen City of India" as it has lush green hills and a unique charm. It is a beautiful city steeped in history, culture, and natural beauty. There are many attractions and places to visit in Trivandrum in 1 day.
The Neyyar Wildlife Sanctuary offers a unique opportunity for nature lovers to explore the diverse flora and fauna of the region. In addition, you can develop a scientific temper by visiting the Science and Technology Museum and Planetarium.
The Attukal Bhagavathy Temple is a must-visit for those interested in Hindu culture and traditions. Likewise, a visit to the famous Padmanabhaswamy Temple is a must, as it is one of the most iconic landmarks of the city.
The Kuthiramalika Palace is another popular destination showcasing the region's rich heritage. You can also indulge in shopping at local markets and try the delicious local cuisine.
A one day trip to Trivandrum is sure to be an exciting and memorable experience. The mesmerizing hills, serene beaches, and calm temples are sure to add memories for a lifetime.
Trivandrum Places to visit in 1 Day: Padmanabhaswamy Temple, Natural History Museum, Sri Chitra Art Gallery, Kanakakunnu Palace, Ganapathy Temple, Kuthiramalika Palace, Napier Museum, Science & Technology Museum and Planetarium, Attukal Bhagavathy Temple, Neyyar Wildlife Sanctuary
Here is the list of places to visit in Trivandrum in 1 Day: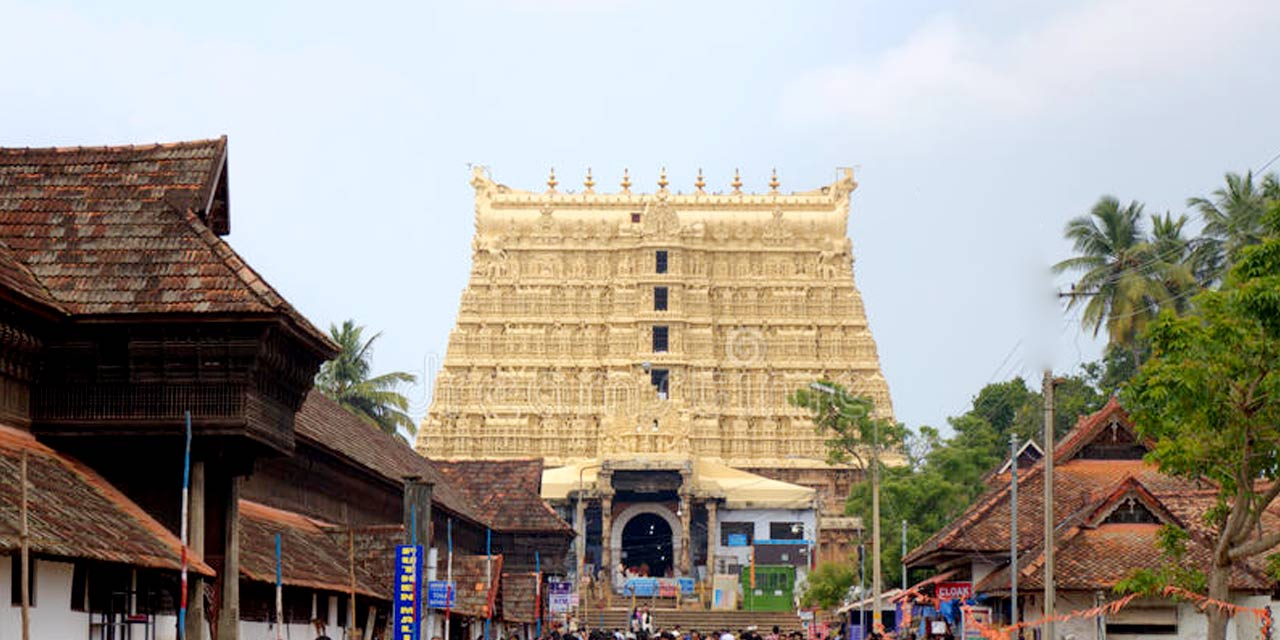 Padmanabhaswamy Temple is a revered Hindu temple dedicated to the worship of Lord Vishnu. It is one of the renowned places to visit in Trivandrum in 1 day. The 18 feet long deity is depicted in a reclining posture on the serpent Anantha, with one hand holding a lotus.
The temple is well-known for its intricate carvings, murals, and gopuram, which are considered some of the finest examples of Dravidian architecture in India. Padmanabhaswamy Temple is considered to be one of the richest temples in the world. Lakshadeepam and Thiruvonam are the famous festivals celebrated in this temple with pomp and grandeur.
2. Natural History Museum
The Natural History Museum is a fascinating museum that showcases wildlife in its natural habitat. You can get detailed information about the entire animal kingdom, starting from the tiniest ant to the enormous whale.
At the entrance, you can view wood fossils petrified over 20 million years. There are individual galleries for skeletons, invertebrates, vertebrates, birds, and mammals. The museum also has a library. You must check out the audio-visual room, where you can watch informative documentaries and films on nature and wildlife.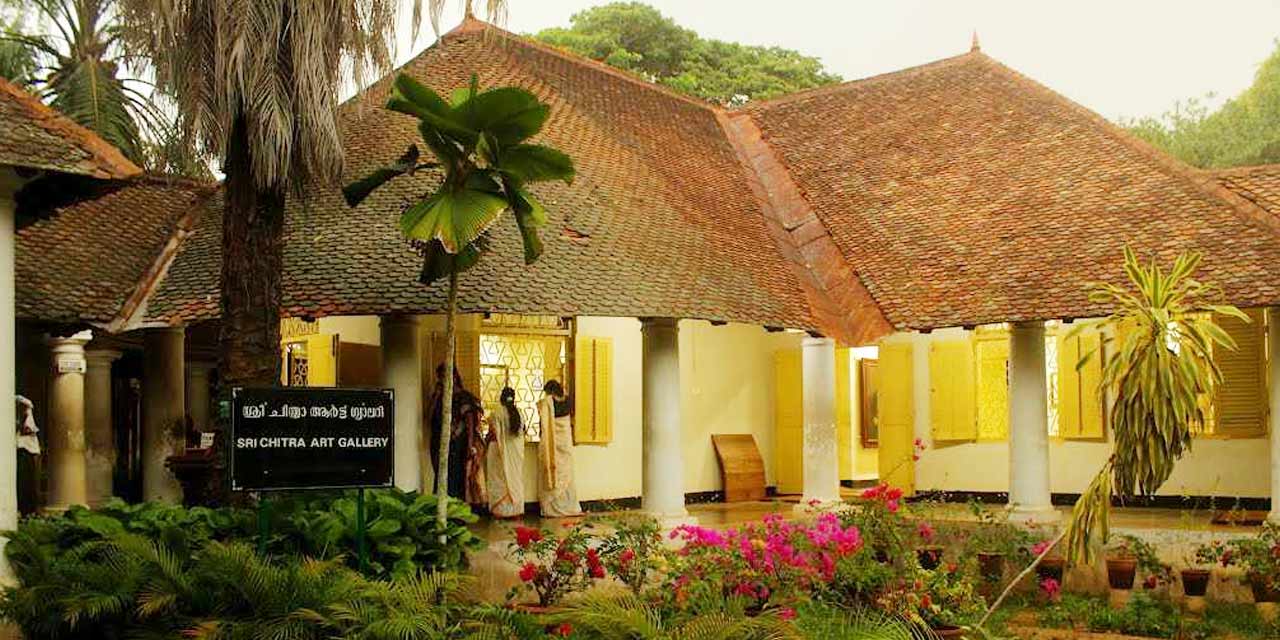 Sri Chitra Art Gallery is a popular art museum in Trivandrum. It is home to a vast collection of traditional and contemporary Indian art, including paintings, sculptures, and graphics. It also has an impressive collection of works by famous artists like Raja Ravi Varma, Svetoslav Roerich, Rabindranath Tagore, and Nicholas Roerich.
Art lovers will admire the unique artworks from Tibet, Bali, China, and Japan. You can also view Indian artworks belonging to the Tanjore, Rajput, and Mughal art schools. The beautiful works of art showcase the rich cultural heritage of India.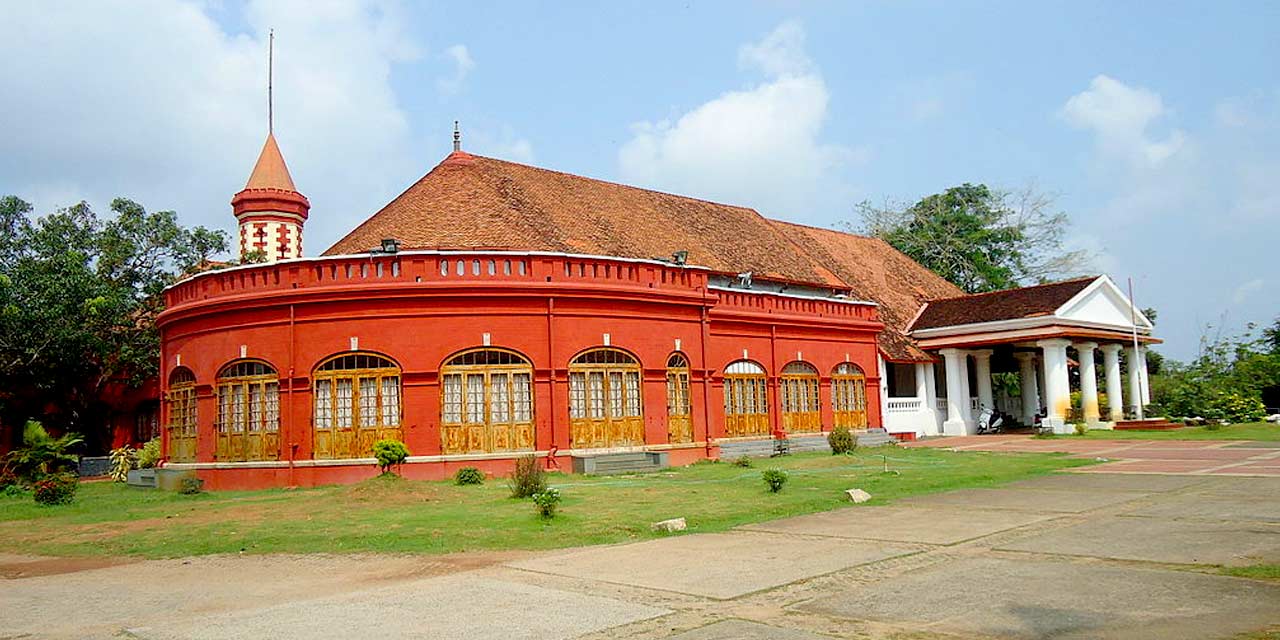 Kanakakunnu Palace is a magnificent palace built during the reign of the Travancore king, Sree Moolam Thirunal. It is among the most well-known places to visit in Trivandrum in 1 day. The palace is renowned for its stunning architecture and beautiful gardens and is a perfect example of traditional Kerala architecture.
Intricate wood carvings, mural paintings, and sloping roofs are unique features of the palace. Today, the palace has been converted into a cultural center. It is a popular venue for cultural events, music concerts, and exhibitions. You can explore the palace grounds, admire the architecture, witness the stunning gardens, and attend various events held throughout the year.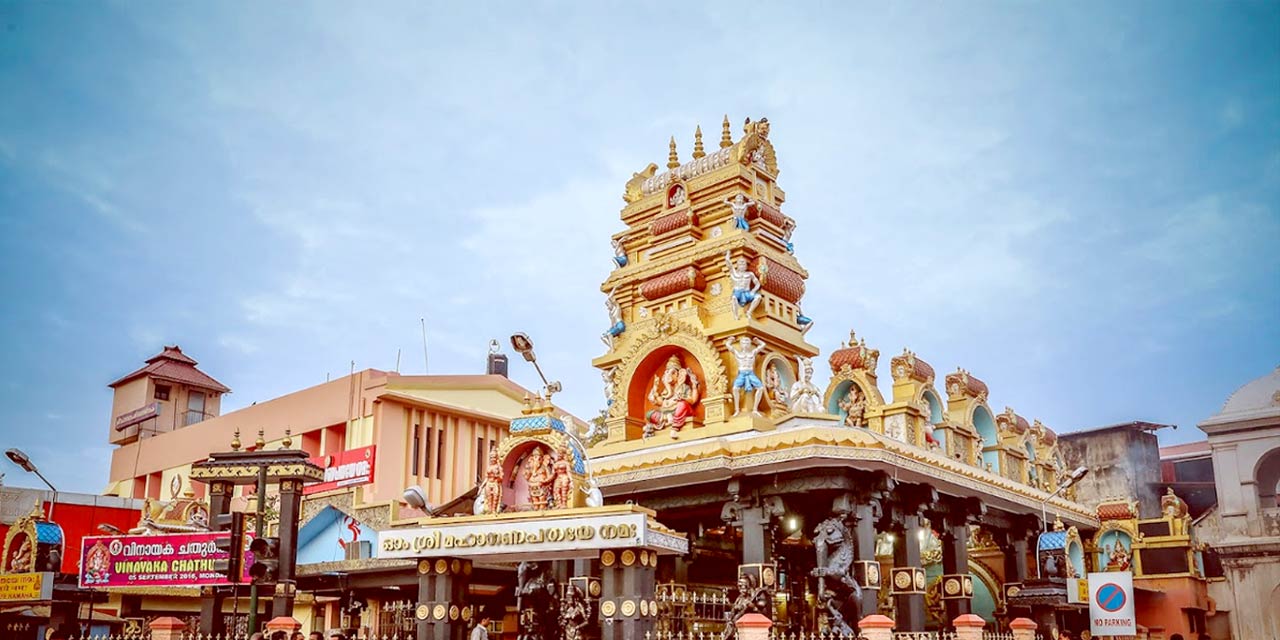 Pazhavangadi Ganapathy Temple is a famous Hindu temple dedicated to Lord Ganesha, one of the most worshiped deities in Hinduism. The unique feature of the temple is that the main idol of Ganesha is in a seated position with the right leg folded.
You can see the beautiful sculptures of 32 forms of Lord Ganesha inside the temple. The temple complex also has smaller shrines dedicated to Lord Nagaraja, Goddess Durga, Lord Ayyappa, and Lord Vishnu. You can offer your prayers to Lord Ganesha by offering a coconut.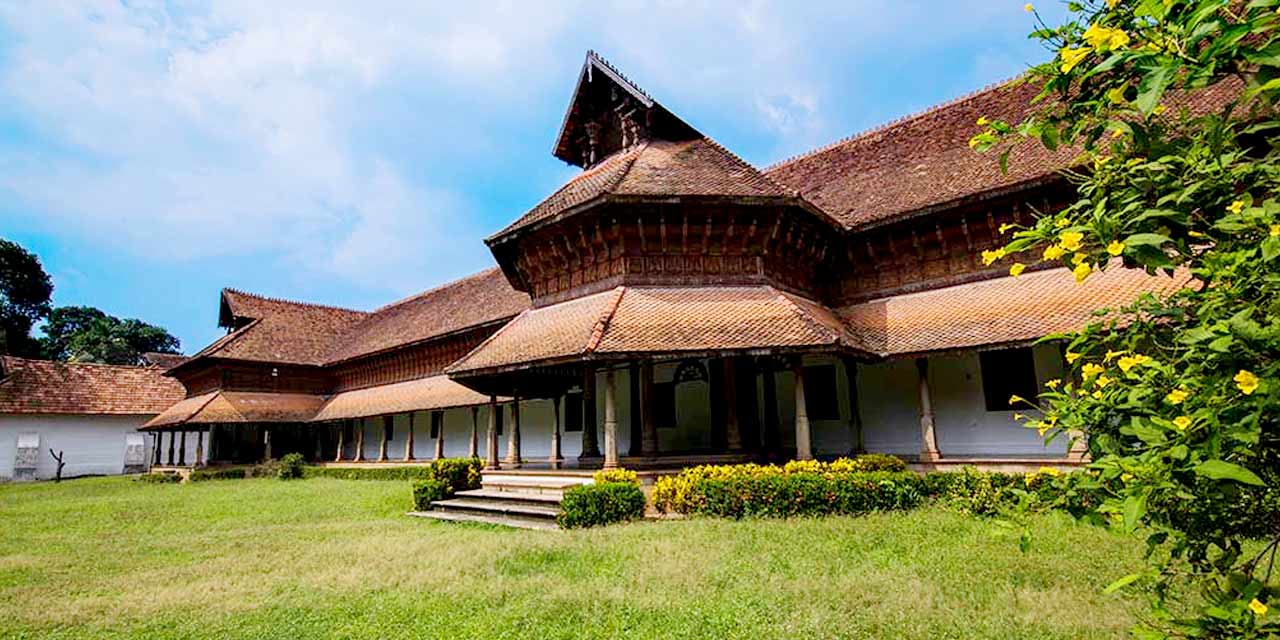 Kuthiramalika Palace, also known as the Puthenmalika Palace, is a beautiful palace built by the Maharaja of Travancore, Swathi Thirunal Balarama Varma. You can admire its intricate architecture and design, which reflects the typical Kerala architectural style.
You will be mesmerized by the beautiful carvings of 122 horses on the wooden pillars, from which the palace gets its name, 'Kuthiramalika,' meaning Palace of Horses. Art and History lovers can admire other unique artifacts, including metal idols, royal armory, wooden sculptures, and ethnic jewelry.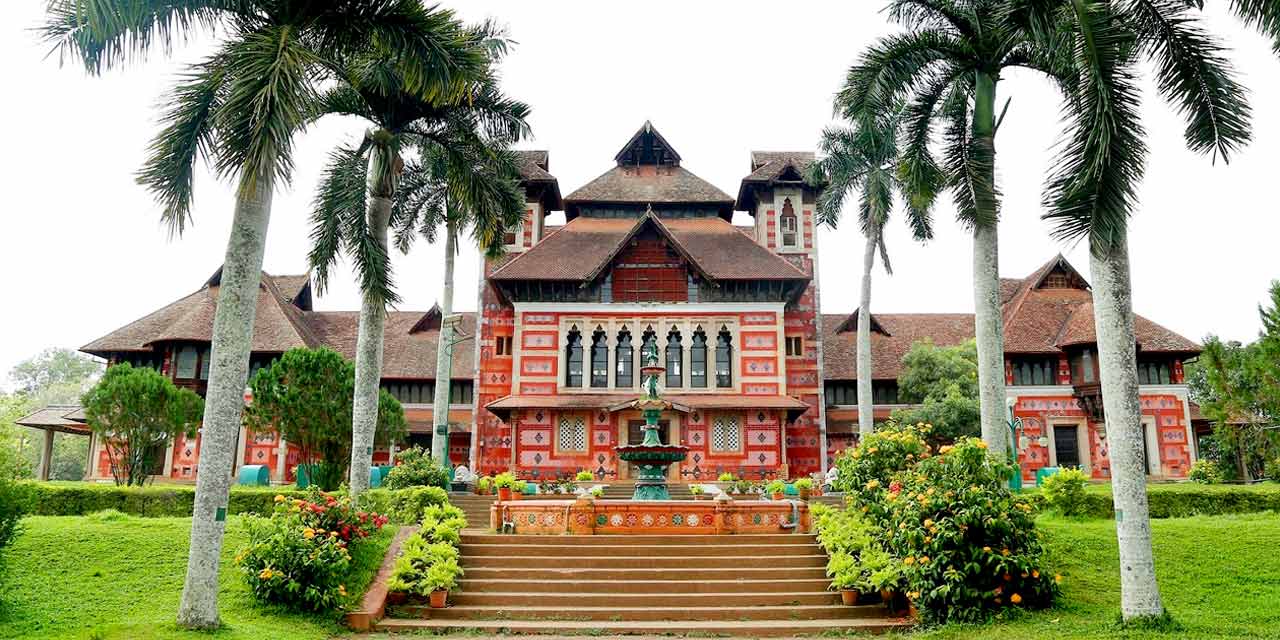 Napier Museum is a popular museum named after Lord Napier, the Governor of Madras during the British colonial period. You can admire the museum's architecture which is a blend of Mughal, Kerala, Chinese, and Indian styles.
Napier Museum is known for its impressive collection of art and artifacts. You can explore the galleries and see a wide range of exhibits, including ivory carvings, ancient ornaments, traditional Indian art, bronze idols, and historical artifacts. The museum also has a beautiful garden and a zoological park where you can relax and enjoy watching the animals.
8. Science & Technology Museum and Planetarium
The Science and Technology Museum in Trivandrum was set up to inculcate scientific temperament in young minds. It is popular for the wide range of exhibits related to science and technology, including interactive exhibits, models, and scientific instruments.
You can view more than 300 exhibits in the various galleries on motion mechanics, power, electronics, and electricity. You must not miss Priyadarshini Planetarium located on the museum campus. You can get a unique experience learning about astronomy and space science through exciting and informative shows.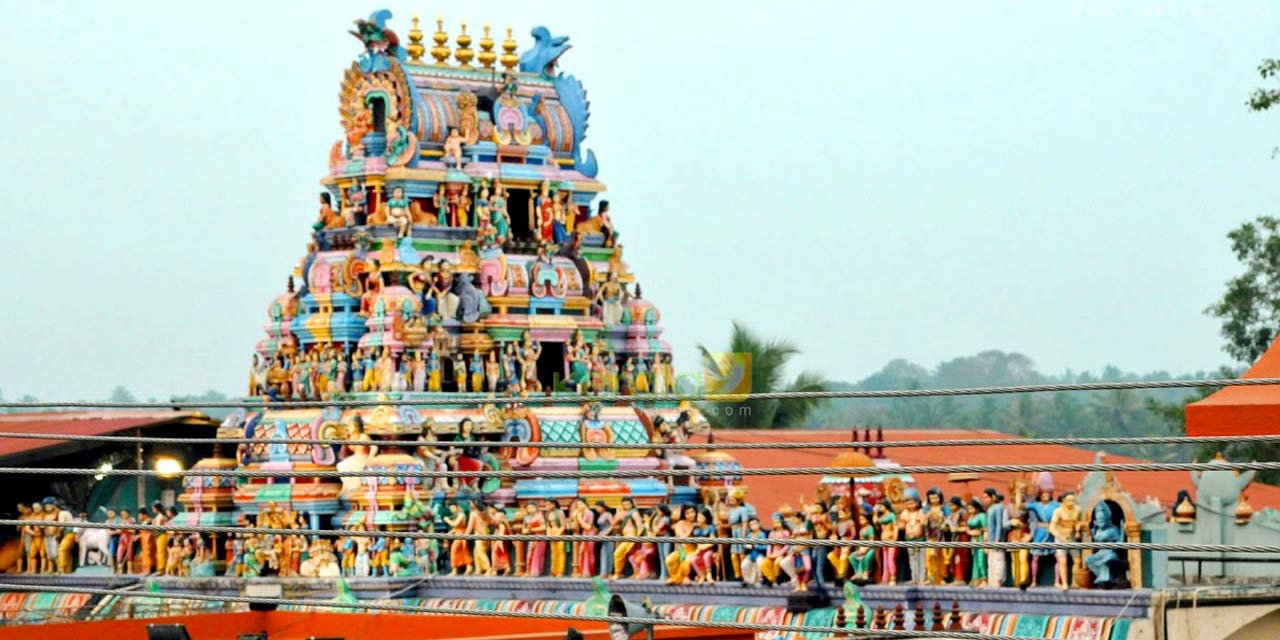 Attukal Bhagavathy Temple is a popular Hindu temple in Trivandrum. It is dedicated to the goddess Attukal Bhagavathy, who is worshiped as the mother goddess of the region. The temple is known for its annual Attukal Pongala festival, which is the largest gathering of women in the world.
During the festival, women from all over Kerala come together to cook a traditional sweet dish in clay pots as an offering to the goddess. You can also view the shrines of Lord Ganesha, Lord Shiva, and Goddess Kali in this temple.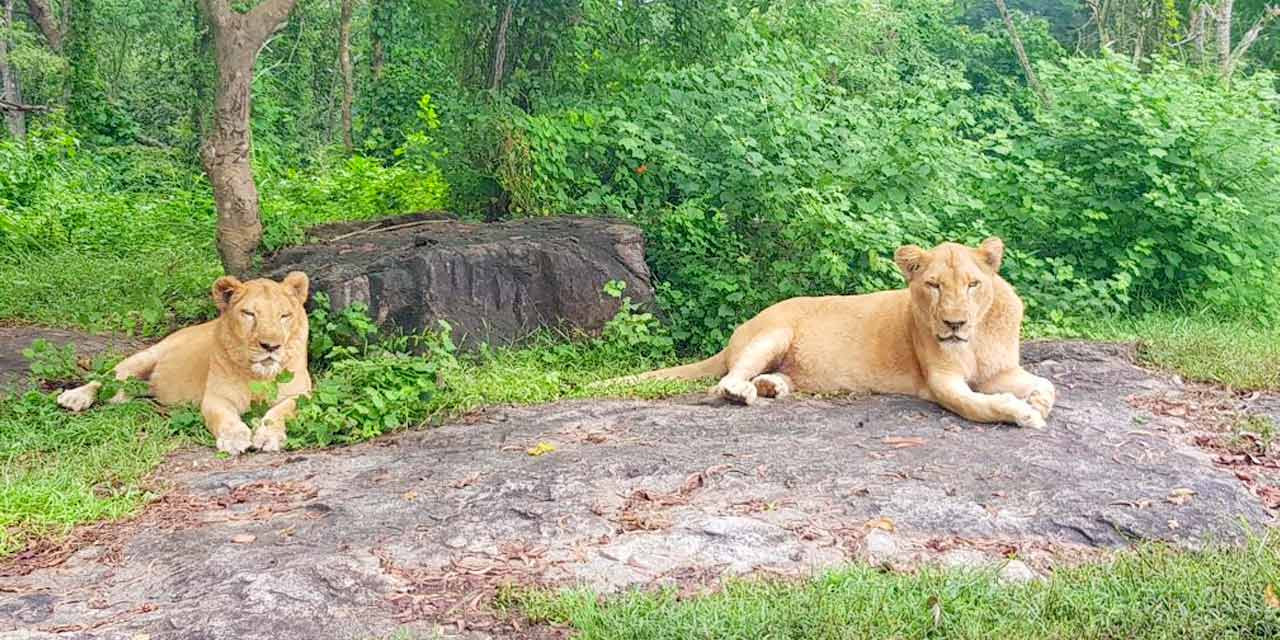 Neyyar Wildlife Sanctuary is a beautiful sanctuary located in the Western Ghats mountain range of Kerala. It is home to a variety of wildlife species, including Slender Loris, Travancore Tortoise, Asian Elephant, King Cobra, and Sloth Bear. You can enjoy a guided tour or an elephant safari through the sanctuary and explore the diverse flora and fauna.
The sanctuary is also home to the Neyyar Dam, which offers breathtaking views of the surrounding mountains and forests. You can check out boating and trekking activities or enjoy a quiet picnic with family by the dam.
More to Explore in Trivandrum
Trivandrum is a hub for nature lovers, spiritual seekers, and adventure enthusiasts. There are several other sightseeing places to visit in Trivandrum in 1 day. You can enjoy adventure activities such as scuba diving, parasailing, snorkeling, and boating.
A visit to the Kowdiar Palace allows you to explore the heritage of the city. The beautiful building is currently the residence of the royal family of Travancore. The Vellayani Lake is a serene and picturesque lake that is perfect for a boat ride or picnic. Shanghumukham Beach is a popular tourist spot in Trivandrum for evening walks and enjoying the sunset.
Trivandrum is also a great destination for shopaholics. The city has several markets and shopping centers that cater to all budget types. Youngsters can check out the Mall of Travancore, which houses popular food chains and lifestyle brands. It is the first 'Green Mall' in India.
The Chalai Market is a popular destination where you can get good bargains on a wide range of products, including spices, textiles, handicrafts, and fresh produce. The Connemara Market is another must-visit destination, especially if you are looking to buy spices and condiments.
Trivandrum is known for its delicious cuisine, which includes seafood, vegetarian dishes, and traditional Kerala cuisine. Some of the must-try dishes include Appam, Puttu, and Kerala-style Fish Curry. You must try the traditional Kerala Sadya, which is a full-course meal. You can satisfy your sweet cravings by tasting the different types of Payasams.