Kozhikode, The Harbour of Honesty was once the capital of powerful Zamorins and an important trading centre in the Malabar region. In the present days lush green countryside, serene beaches, rivers, hills, wildlife sanctuaries, unique culture and a warm friendly atmosphere made it a favorite destination among tourists.
Here the touch of history is too influential to avoid. This small peaceful land found a place in world history with the discovery of sea route to India by the Portuguese Navigator Vasco Da Gama. Vasco Da Gama landed Kappad sea shore with three vessels and 170 men. There is a monument here to commemorate the historical arrival of Vasco Da Gama.
Vasco da Gama was surprised to find out that the immensely rich king was a very simple man. Over time everything changed. The Portuguese defeated Zamorins in a violent sea battle and ruled the place. Then came the Dutch, the French and the British all of them wanted fought over Kozhikode. The natural beauty and the prosperity of the place was really irresistible.
Today Kozhikode is one of the most developed city in Kerala with the stunning Kallai river on the southern side and the hills of Wayanad loom on the eastern horizon. All the rivers which flow through Kozhikode spring from these hills.
The construction of the city was in such a way that the Samuthir's residence and the forthcoming in its central point. The Mananchira square, a water body at the heart of the city built by Zamorin's are a testament to Kozhikode hospitality.
The city grow around this square. Most of the attractions of Kozhikode are around this square. There are many remnants of old trading centre. They are Palayam street, Mithai Theruvu (which means Sweet Meat Street).
Places to Visit in Kozhikode
With her natural beauty, the folklore and the glorious past Kozhikode is an ideal holiday destination. There are a number of attractions in Kozhikode which worth a visit.
1. Mananchira Square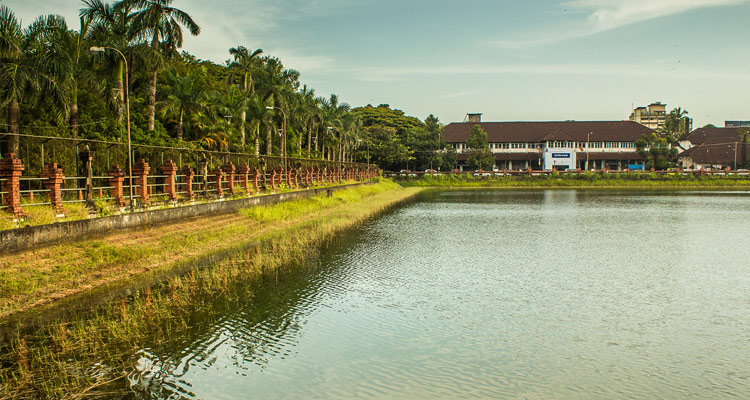 Mananchira Square, a man made fresh water lake situated at the heart of the city is the landmark of Kozhikode. This was originally the private bath of Zamorins. Mananchira Square has a splendid and a traditional architectural design, an open ground that is carpeted with green grass, a musical fountain and old Kerala style buildings around.
This beautiful structure at the centre of the city attracts so many visitors. The commonwealth Trust Factory (Comtrust), the Town Hall and the Public Library is situated around the square. The CSI Church, Pattalam Mosque and 500 year old Commonwealth Spinning Mill are some attractions dotted around the square.
2. Sweet Meat Street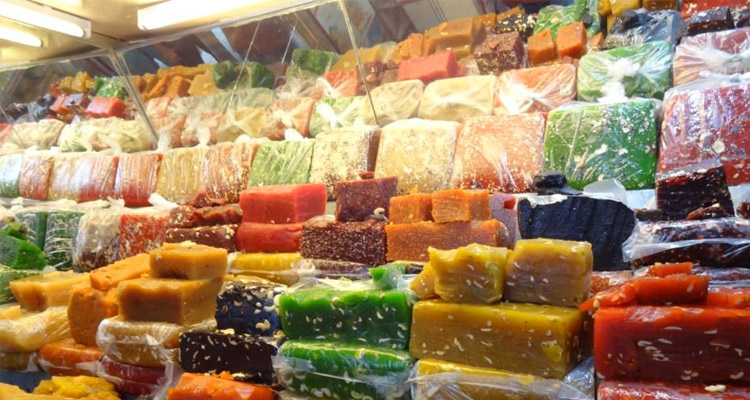 Sweet Meat Street popularly known as SM street starting from the Mananchira Square is the busiest shopping centre in Kozhikode. This street got its name due to the presence of numerous sweet meat stalls. The old bakery shops in the crossroads of SM streets are famous for Banana chips and the rich Kozhikodan Halwa, which is available in different attractive colours of red, yellow, green, orange white and Black.
3. Kozhikode Beach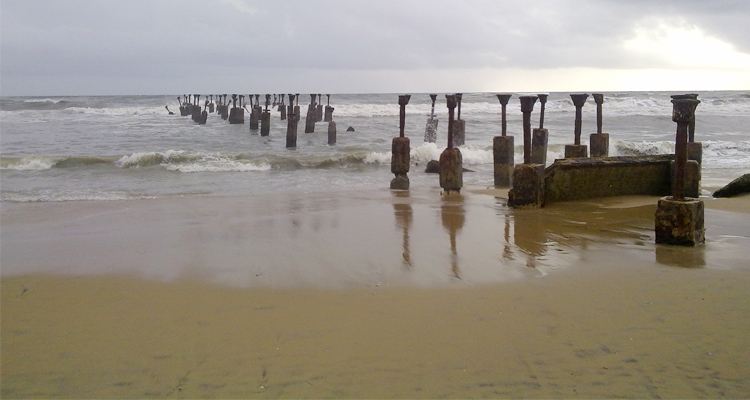 A stroll across the scenic Kozhikode beach with the cold sea breeze in your face and the touch of feather soft sand under your feet is an unforgettable experience. Situated close to the city at a distance of 1.5 km Kozhikode beach is an ideal place to spend your evenings with family.
The beach is a favorite spot of sunset viewers. The charm of old light house and 125 years old sea piers extending inside the sea are special attraction of beach. There is a Children's Park and food joints nearby the beach.
You can also enjoy seafood delicacies such as Kallummakaya (Mussels) available at numerous stalls of the Beach. The sight of gentle waves, fishermen with their small rowing boat and the pleasant ambiance of the beach is really attractive.
4. Kozhikode Planetarium / Regional Science Centre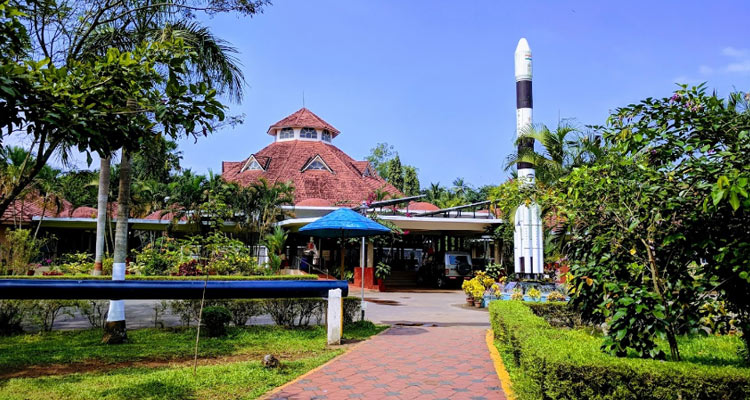 Kozhikode is now in the Planetarium Map of the country with its new 250 seater planetarium in the regional science centre. The science centre reveal mysteries and explains things in a very easy way. The science centre with so many puzzles makes maths easy. Huge working models are there which make learning easier and fun filled for both children and adults. The aquarium is also popular.
Other interesting things found here are an array of rolling balls move in a circuitous path and perform Acrobatics. They ring bells, generate electricity and play musical chimes on their way. Parabolic reflectors carry whispers from one end of the park to the other end. Objects float in space defying gravity. There are enough shady spots for adults to relax when children are exploring the centre.
5. Kappad Beach
This historically significant beach is situated at a distance of 16 km from Kozhikode city. The unspoilt and unexplored beauty of this rock studded beach is amazing sight to visit. This beach is historically important being the place where Vasco Da Gama the first Portuguese Navigator landed. A stroll across the beach is a refreshing experience. There is wonderful resorts in Kappad Beach.
6. Beypore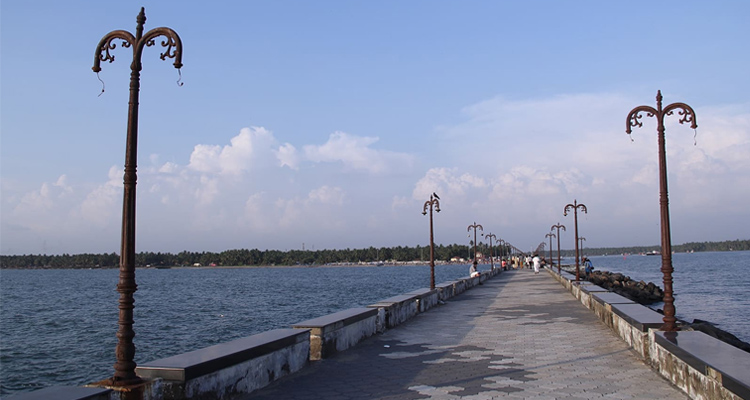 Beypore one of the oldest ports of India is Situated 11 Km from Kozhikode city. This historically important port situated on the banks of river Chaliyar is a wonderful place which worth a visit. The significance of Beypore is its traditional ship building yard.
Its here the famous URU is build, which has been a mode of transportation on the high seas for ages. This ancient centre of making and exporting vessels is still a popular tourist attraction.
7. Kallai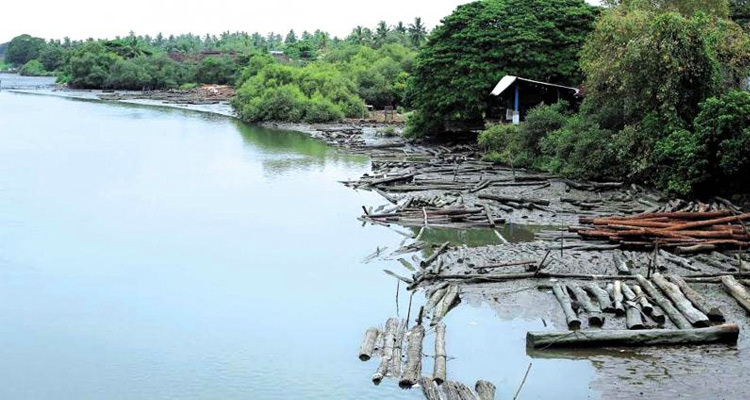 Originating from Western Ghats and ending in Arabian sea River Kallai is well known as world's Best timber trading centre. You can see many sawmills on the bank of this river. Visit this place , stand on the bridge across Kallai and enjoy the Panoramic view of River meeting Arabian Sea and also the stunning sight of sunset.
8. Kadalundi Bird Sanctuary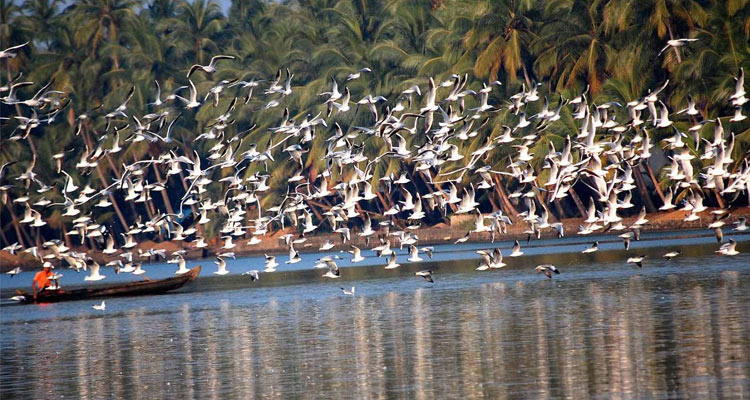 Kadalundi Bird sanctuary located at a distance of 25 km from Kozhikode is a Haven for migratory birds. Various kind of migratory birds flock from the month of November and returns only by the end of April.
9. Pazhassi Raja Museum and Krishnan Menon Art Gallery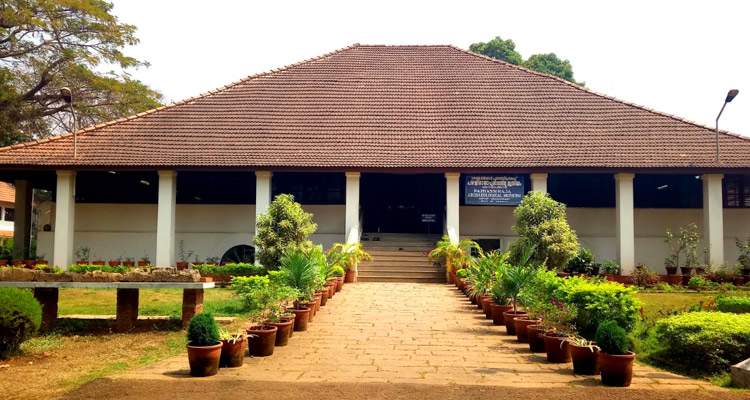 This is a famous haunt of Historians and Art lovers. The Art Gallery close to the museum has paintings of The Kerala's artist Raja Ravi Varma. The museum holds an attractive collection of mural paintings, antique bronzes, ancient coins, models of temples, umbrella stones, dolmenoid cists (quadrangular burial chambers with capstones), and similar megalithic monuments.
10. Dolphin's Point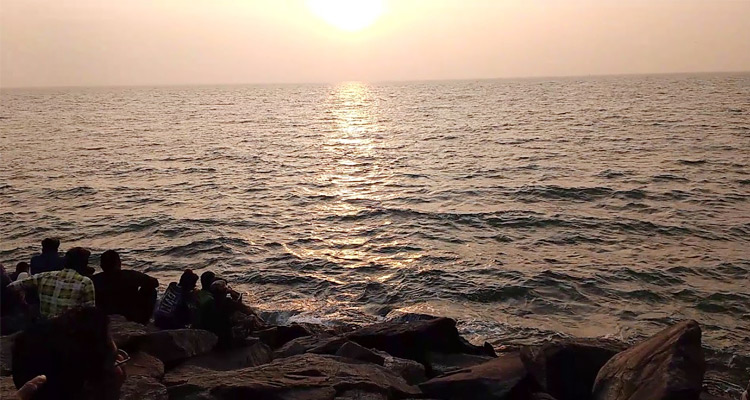 Dolphin's point another wonderful attraction in Kozhikode offers you the exciting sight of dolphins playing in the sea. You can watch this amazing sight during early morning hours.
11. Thali Temple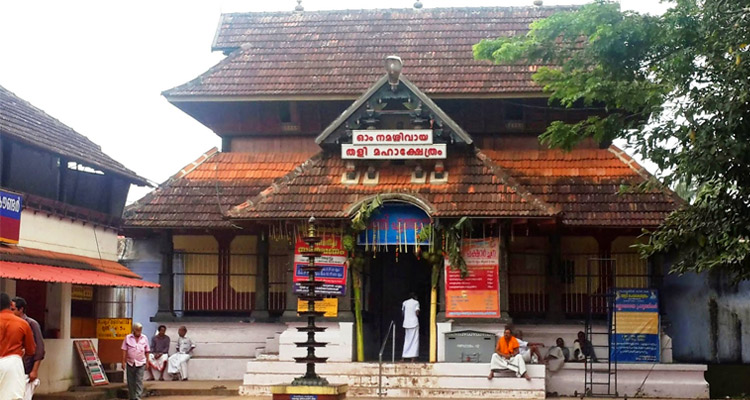 A temple built by the Zamorins in fourteenth century was the venue for the famous Revathi Pattathanam function, the annual cultural and intellectual event where exponents of various arts exhibited their talents in front of Zamorins. The temple is still a well known place of worship.
12. Kalipoika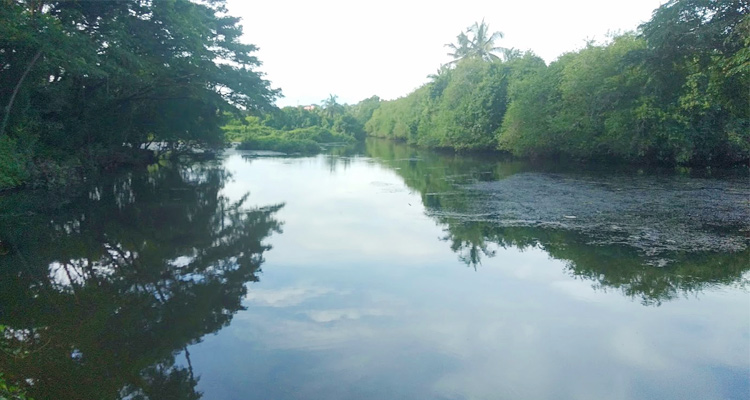 Kalipoika situated near the Mangrove lined Canoli Canal is an ideal place for boating. Exhibitions, flower shows and circuses are held in the open spaces near the canal.
13. CVN Kalari Sangam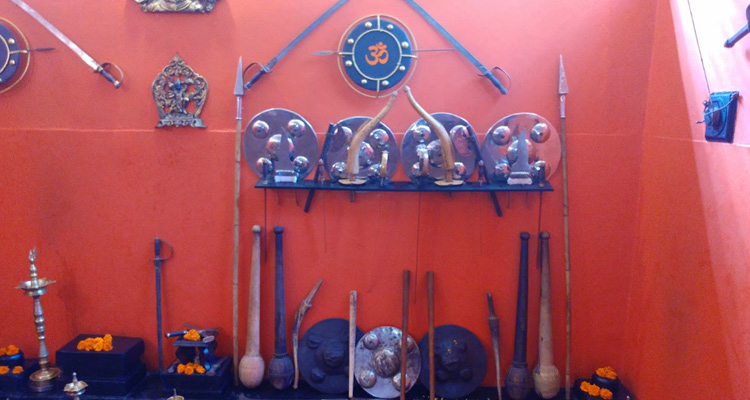 Kerala's Ancient Martial arts form Kalaripayattu has close connection with Kozhikode. There are so many Kalari centres here. Also it is believed that the ancient brave hero of Vadakkan Veeragatha (Folktales of the North), Thacholi Othenan is said to have been born in Vadakara Kozhikode district.
14. Palayam Market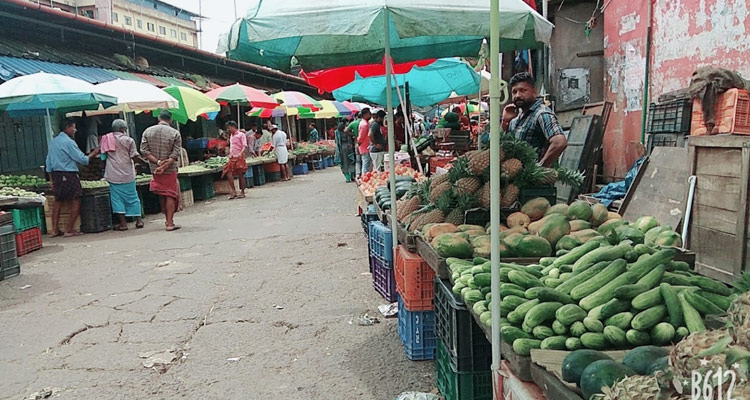 Once occupied by the armed forces of the Zamorins, the Palayam Market is now a busy vegetable market place and local bus stand. Close to this is the Mohiudeen Mosque, the only mosque in Kerala with a closed circuit TV to enable the Imam to preach to the entire congregation, spread out over the entire mosque at the same time.
15. Elathur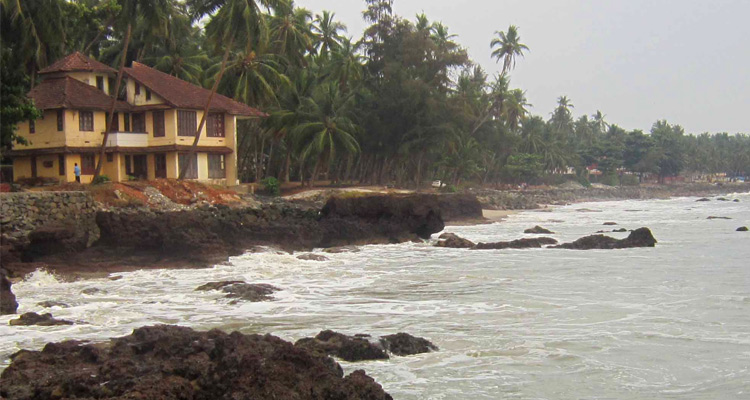 Elathur is a very beautiful town in Kozhikode bordered by a lake on one side and a river on the other side. Situated south of Kappad this place offers the beautiful sight of Korapuzha river meeting Arabian Sea. This place is abundant with shellfish and Kallummakaya (Mussels). You can hire a country boat and go for a ride on the river.
16. Thusharagiri Waterfalls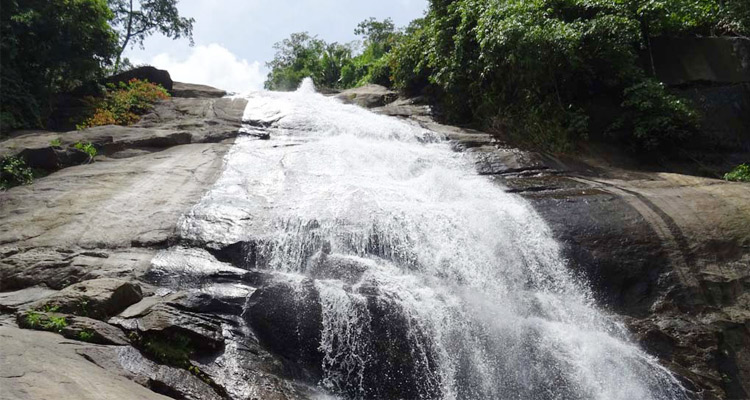 Cuddled in the western ghats the gurgling waterfalls of Thusharagiri is situated 50 km east of Kozhikode. Two stream originating from the western ghats meet to form the river Chalippuzha. The river diverges into form three waterfalls. These three waterfalls on the backdrop of the western ghats provide a stunning sight to the viewers.
The cool atmosphere and gentle spray of waterfalls is a soothing experience. Of the three the highest waterfall is the Thenpara that falls from an altitude of 75 meters. Visiting Thusharagiri blessed with natural beauty and cool romantic ambiance. This place is suitable for trekking. On the way you can see so many exotic birds and wild animals.
Around Kozhikode
Some of the interesting places in and around Kozhikode worthy of Visit are Pisharikavu, Thikkodi Lighthouse and Payyoli Beach, Kunjali Marakkar Residence, Lokanarkavu, Peruvannamuzhi Dam and Kakkayam Dam.
Shopping in Kozhikode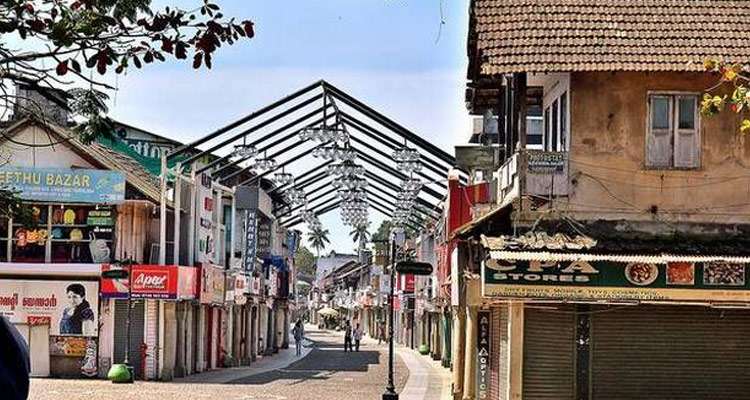 SM Street is the main shopping centre of Kozhikode city. SM Street has everything you are searching for. From clothes to spices you can purchase everything from here in a very reasonable price. You can pick up clothes of various types and materials from the shops lining SM street and Mavoor road.
For purchasing spices Kozhikode is the best place. There is a wholesale spice market at the big bazaar road and court road spice market for purchasing spices. Handloom fabrics are available in the Comtrust store of Town hall road.
There are so many things for which Calicut is famous for. They include handicrafts such as rose-hood and buffalo horn carvings, coir products and miniature snake boats. The best place to purchase these are supermarket on Mavoor road and CSI at Mananchira and Big Bazar at SM street.
Another speciality is Plain or printed cottons or calicos; the word calico is a corruption of the word Calicut. You can purchase books for your stay in shops next to Malabar Palace hotel on SM street and Pai's at Kallai Road.
There are also so many book shops near SM street selling both old and new books. Some other local items that you must carry home are sweet Kozhikodan Halwa, made of rice flour and Banana chips.
Where To Stay in Kozhikode
There are so many budget and luxury hotels in Kozhikode providing a standard accommodation. You can choose a place depends on your budget and needs. Some of the best places to stay in Kozhikode are:
Taj Residency: Taj Residency of Kozhikode is a five star business hotel providing high class accommodation in this historically significant small town. There is a reputed Ayurvedic centre in here. With warm hospitality and comfort this is the best place you can find in Kozhikode.
Malabar Palace: A four star hotel with all facilities to make your stay comfortable. This hotel is also suitable for business travellers.
Other Hotels and resorts in Kozhikode providing best stay and food are Hyson Heritage, Fortune Hotel, Harivihar, Beach Heritage Inn, Asma Tower, Hotel Maharani, Hotel Alakapuri, Sasthapuri, Malabar Mansion, Sea Queen, Sourabham, Kadavu Resorts, West Way Hotel, Hotel Thushara International etc.
Places to Eat in Kozhikode
Of all regional cuisines of the country the cuisines of Malabar is the most popular. You can see the influence of foreign travellers in various Malabar dishes. Kozhikode offers variety of dishes from simple vegetarian to the heavy spicy non veg dishes. Do not leave the place without trying Mussels fry, and Pathal (ring shaped rice pathiri).
Never forget to eat the mildly flavoured Malabar dum biriyani. Malabar Biriyani is entirely different from North Indian or Hyderabad Biryani. You can try Malabar special chicken or mutton biryani in almost all non veg hotels in Kozhikode.
Also try parotta which is also a speciality of this place. Some other must try dishes are Puttu with local fish stew, wheat Pathiri, Mutta Marichathu, Mutta Pathiri (made of egg ), chatti pathiri and Pazham Nirachathu (banana fry with coconut).
The famous hotels for Malabar delicacies are Paragon Hotel, Bombay Hotel, Top Form Hotel, Rahmath Hotel, Woodlands Restaurant, Dakshin The Veg, Vasantha Bhavan, Zain's, Tharavadu, Sagar etc.