Palakkad also called as Palghat is the gateway to Kerala at the foot of the western ghats. Palakkad is a land of green paddy fields and graceful tall coconut trees. Along with these Palakkad also holds misty mountains, evergreen forests, huge dams, wildlife sanctuaries and historical monuments. Palakkad is called the granary of Kerala.
Palakkad is blessed with a wide variety of attractions. You can engage yourself in a variety of entertainment options in these beautiful land. There are exotic hills like Nelliyampathy, Attappady which are a delight to watch.
The unique Silent Valley National Park, Parambikulam Wildlife Sanctuary and dams like Malampuzha, Mangalam, Pothundi, Kanjirapuzha, Siruvani and Parambikulam are some other destinations in Palakkad.
Not only natural attractions there are many made attractions in Palakkad. Palakkad Fort is one such place. Situated at the middle of the city the fort welcomes you to this wonderful place. Adjacent to the the fort, there is a children's park and an open air stadium called Rappadi. Malampuzha also called as the Vrindavan of Kerala is also situated in Palakkad.
Malampuzha Dam is surrounded by beautiful hilly region. Parambikulam dam and the wildlife sanctuary is a renowned for the sight of all kind of animals and plants. Parambikulam is also famous for teak plantations and the reservoir.
Places to Visit in Palakkad
1. Malampuzha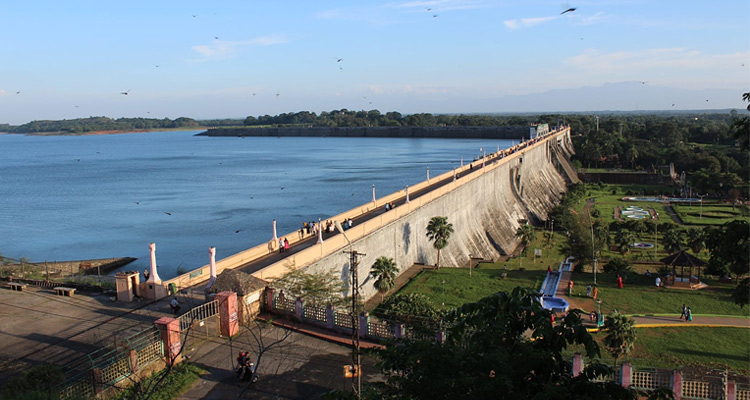 Malampuzha, 'The Vrindavan of Kerala' is located close to Bharathapuzha at a distance of 13 km from Palakkad town. Malampuzha is a place blessed with both natural beauty and man made architecture. Since the completion of dam the place is converted to a wonderful tourist spot. The huge dam located in the hilly region itself is amazing.
Other attractions in Malampuzha are Malampuzha Gardens, a fish shaped freshwater aquarium, snake park, children's park, a Reservoir, Garden House, Japanese Garden, Hanging Bridge, Sculpture of Yakshi, Ropeway, Road Train, Telescopic Tower, Rock Garden and Fantasy Park.
The reservoir offers you the opportunity to enjoy fishing and boating. The Garden House has a unit of water sports. The passenger ropeway is a thrilling experience. This is the first of this kind in South India.
The thread garden is another place which worth a visit. There are plenty of fabulous life like models in the thread garden. The Rock garden and Telescopic tower is also attractions of this place.
2. Palakkad Fort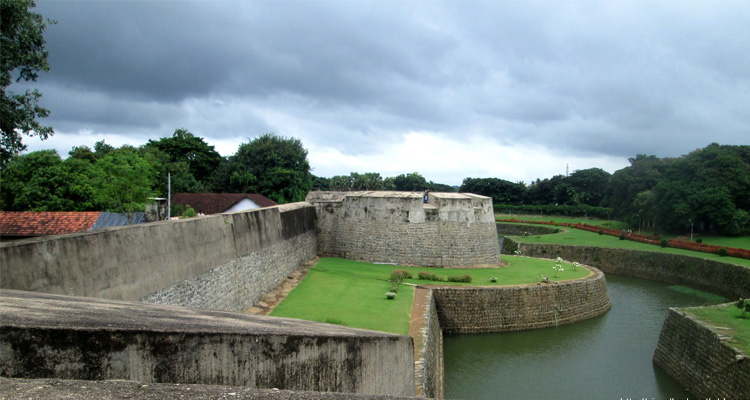 This fort situated at the heart of the city welcomes all the visitors to this marvellous place. This fort is a historically important one which tells us about the tales of many heroes of the past.
With its architectural beauty and historical importance it draws the attraction of all visitors. Kotta Maithanam, west of the fort is very famous being the place Tippu's cavalry camped. Nearby the fort there is a children's park and open air stadium.
3. Parambikulam Wildlife Sanctuary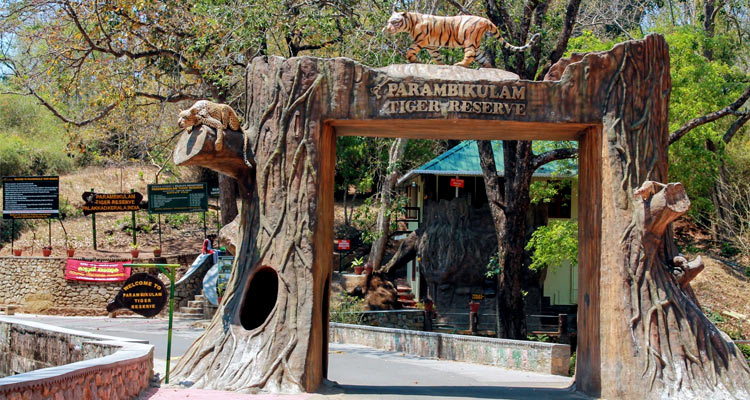 Parambikulam situated in Western Ghats about 125 kms from Palakkad has a variety of attractions. The dam and the wildlife sanctuary here are most popular and one of he most visited places in Palakkad.
This is a famous haunt of bird watchers. One can see all sorts of animals and birds here. Parambikulam also has a reservoir which offers you entertainment options like fishing and boating.
The place is famous for teak plantations. The oldest teak tree, 'Kannimaree', stands here. There is a national park here, which is named after Salim Ali, the famous bird observer.
4. Silent Valley National Park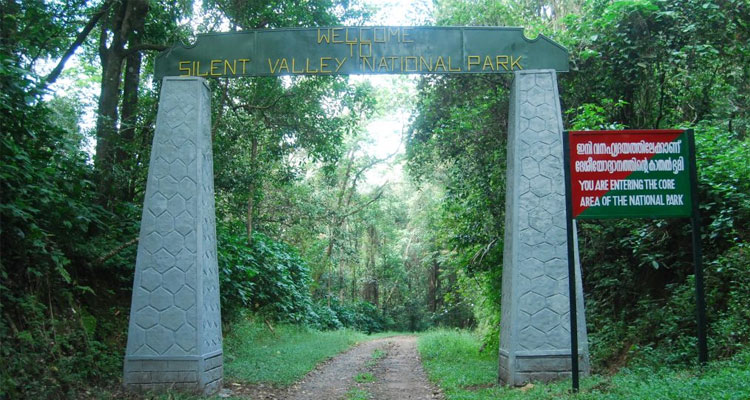 Silent Valley, the evergreen national Park in Palakkad is a unique attraction of this place. The Silent Valley National park spreads an area of 90sq. km is situated in the north eastern corner of the district. The rarest species of animals and birds are seen in the valley.
Apart from these the National Park houses more than thousand kinds of trees. The valley has a fair representation of all peninsular mammals. Visiting this National Park in Palakkad will be an exciting experience.
5. Chulannur Peacock Protection Centre
Chulannur is a village situated 22 km away from Palakkad town and is a famous Peacock protection Centre in Palakkad. Kunjan Nambiar Smrudhi forest is also located here.
6. Seetharkundu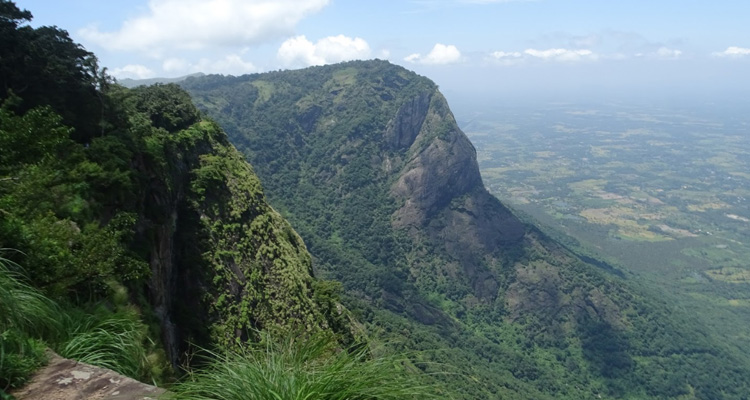 Seetharkundu at Nelliampathy is a stunning landscape offering the view of the valley below. One of the major attraction in here is the 1000 meters high water falls.
It is believed that during the 'vanavasa, Rama, Sita and Lakshmana had lived here. Seetharkundu got its name from the legend that Sita devi during the vanavasa period with Rama, took a bath here.
7. Meenkara Dam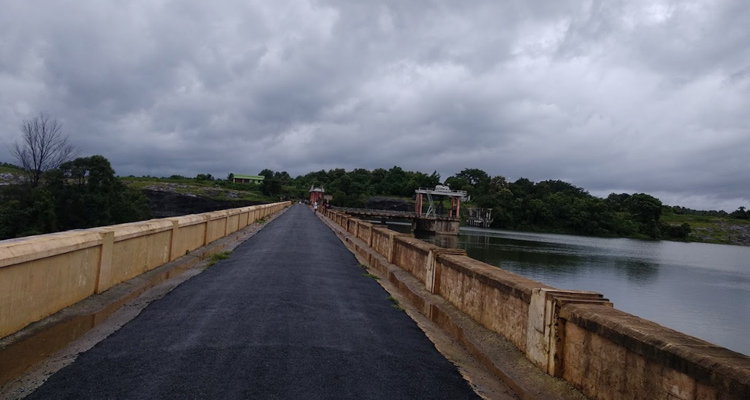 Meenkara a beautiful place in Palakkad district is famous due to the presence of the dam, garden, fish ponds and the stunning natural beauty. The exact location of Meenkara is 32 km south east of Palakkad town.
8. Siruvani Dam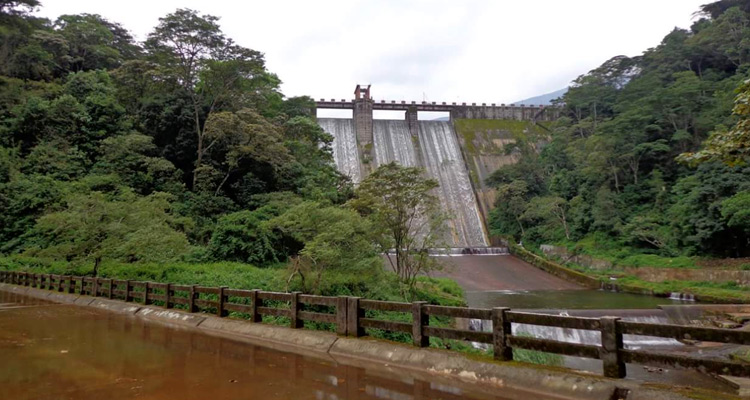 Siruvani dam situated 80 km away from Palakkad town is the common reservoir of Kerala and Tamilnadu. The dam and the surrounding is blessed with amazing natural beauty. The dam is constructed across Siruvani Puzha which is the tributary of Bhavani Puzha. It supplies drinking water to Coimbatore municipality.
There is a waterfall from 2000 feet height on the eastern side of the dam. The beauty and the cool climate of the place attracts so many visitors to this place.
9. Mangalam Dam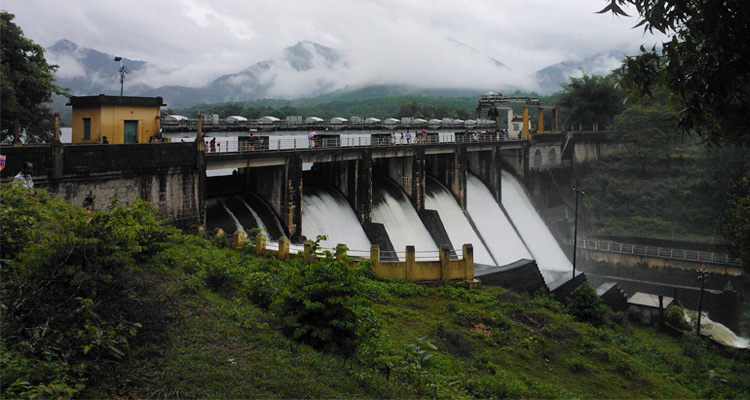 This huge beautiful dam is located 48 km south of Palakkad town. The dam is constructed across Cherukunnu Puzha, a tributary of Mangalam river. The dam situated among the natural beauty of Palakkad has so many wild animals here. There are deer, wild elephants and rare species of birds on the fringes of the reservoir.
10. Thunchan Madom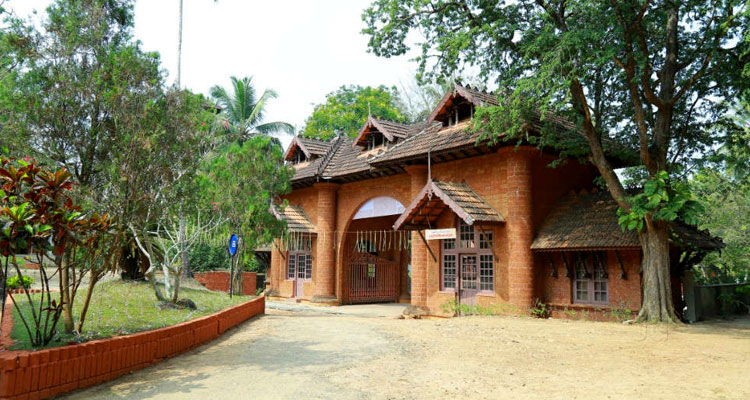 Thunjan Madom also called as Guru Madom on the banks of 'Sokanashini' (destroyer of sorrow) Chittoorpuzha is a place blessed with the presence of literary men. In Sokanashini, an old building at Chittur Thekkegramam village, Thunchath Ramanujan Ezhuthachan, the father of Malayalam language spent his last years. The pen he used for writing is still kept here as a precious memento.
11. Pothundi Dam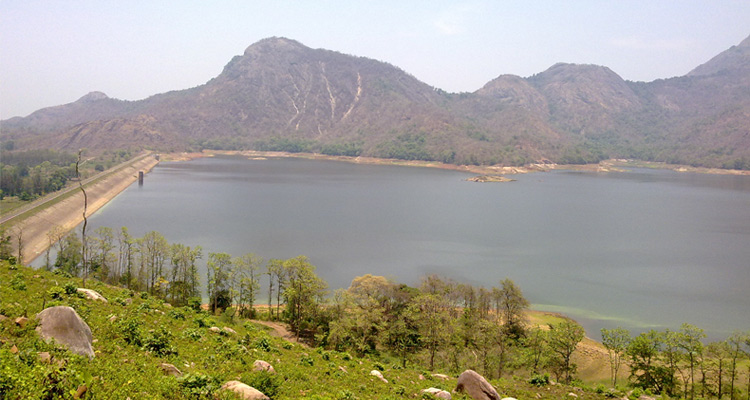 Pothundy 38 km south of Palakkad town, in Nelliyampathy route holds the popular Pothundi Dam. The dam is across Padipuzha and Meenchadipuzha, the two sub tributaries of Ayilurpuzha, which is the tributary of Bharathapuzha.
12. JP Smrithivanam & Deer Park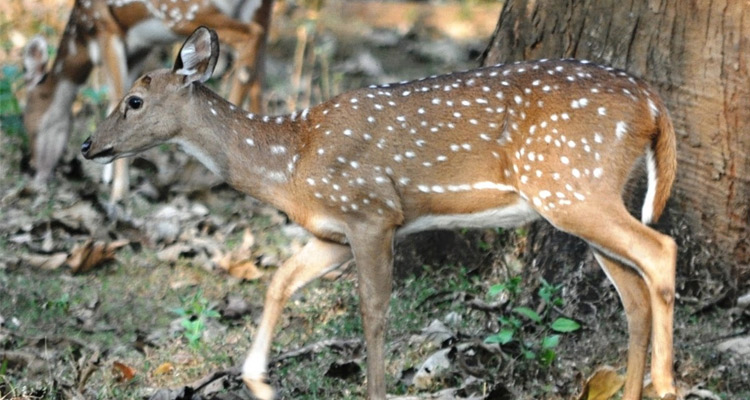 JP Smirthivanam and Deer Park located at Walayar reserve forest 22 km away from Palakkad town in Palakkad-coimbatore road is a must visit place. This spreads an area of 100 acres. One can watch deer and other animals roaming here in their natural habitat. The park offers you elephant riding.
Places Around Palakkad
There are so many spots around Palakkad which worth a visit. Some of the attractions around Palakkad are Mangote Bhagavathy Temple, Thunchan Gurumadom, Kottayi, Thenkurissi Siva Temple, Kunchan Smarakam, Lakkidi etc.
Best time to visit Palakkad
The best time to visit Palakkad is during the winter season that is from the month of December to February.
Where to Stay in Palakkad
The place has varied kinds f accommodation facilities. Some of these are Indraprastha, Hotel, Kairali Hotel, Soorya Continental, Fort Palace Hotel, Kairali Ayurvedic Health Resort, Soorya Residency, Hotel K.P.M. International, Rajadhani Hotel, Hotel Tripenta, etc.
Places to Eat in Palakkad
Sharing border with TamilNadu, Palakkad cuisine has great influence of Tamil Brahmin cuisine. Unlike Malabar cuisine Palakkad cuisine is more of Vegetarian. Palakkad has great culinary delights to offer on a Thali. Masala Vadai, Bondas, Kozhukattai (sweet dumplings filled with coconut and jaggery) Sugary Unni Appams and spicy bujji are some of the delicious Palakkadan Dishes.
Another must try in Palakkad is the Ramasseri Idli, a flat steamed idli resembling Idly but tastes different. Some of the hotels in Palakkad offering the best local delicacies are Hotel Ashok Bhavan, Hotel Indraprastha, Hotel Sri Chakra, Hotel Royal Treat, Hotel Kapilavasthu, Hotel Noorjahan, Fort Palace Hotel and K R Bakes.
Places to Shop in Palakkad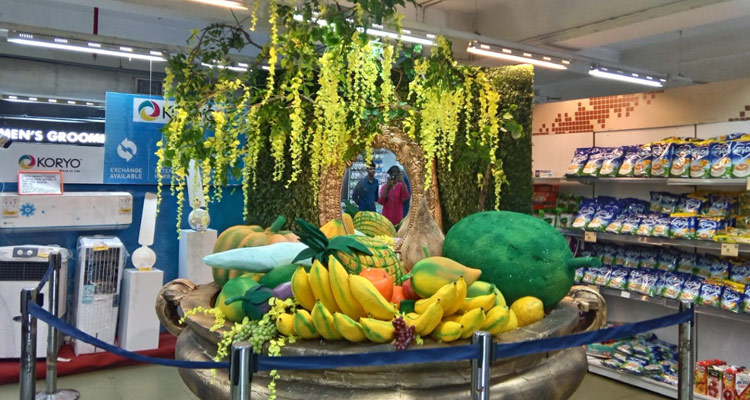 Palakkad has an agro based civilization. Generally Agricultural products, textiles, handicrafts and handloom products take the main part of Palakkad shops. Palakkad Big Bazar or Valiyangadi is a major shopping centre.
There are so many shops here with traditional bell metal ware, Peacock Vilakku, Thookkuvilakku, Hanging Vilakku, Nilavilakku, utensils such as Kindi, Mondha, lota and Ashtamangalyam. There is also an Antique Warehouse opposite to the Noorani Saneeswaran Temple.
For Kerala Souvenirs in a reasonable price you can shop at Mannadiar Handicrafts in Valiyangadi. You can also shop textiles in Nedungadi Saree Paradise and Maharaja Silks. Also there are so many jewelleries.
How to Reach Palakkad?
Reaching Palakkad by Air
The nearest international airport is Coimbatore which is around 52 km away from Palakkad. One can hire taxi from here to the destination.
Reaching Palakkad by Train
Palakkad has two railway stations. The main railway station is Palakkad Junction an is well connected to other cities of the country. One can get auto rickshaws at the station to travel around.
Reaching Palakkad by Bus
There are many government buses and private luxury buses running to Palakkad from various cities such as Coimbatore, Kochi and Kozhikode.