Ponnani, a town of numerous mosques is called as the 'Small Makkah' of South India. This smallest Taluk in the Malappuram district is surrounded by Arabian Sea on the West. Ponnai, the tiny picturesque town has the only tidal port located at the scenic Bharathapuzha River which has great influence on the trade and economy of Malabar.
Ponnani is an important fishing centre and this place is also well known for its religious harmony. The population in Ponnani is a nice blend of Hindus and Muslims. Ponnani is proud of its glorious past. This place was once the second capital of Malabar during the reign of Zamorins, the then Kings.
Ponnani has always been an important centre of Islamic teachings. Ponnani also had a great role in the Nationalist Movements in the freedom struggle. Many famous socio cultural personalities are from this historical land.
Places to Visit in Ponnani
Ponnani in Malappuram district offers you a glimpse of another time. This is a favorite haunt of heritage lovers. There are so many wonderful monuments. There are so many ancient mosques with unique architectural style. There is history in each step. There are so many temples here which celebrates colourful festivals.
Bharathapuzha is a home to many migrating birds. At seasons one can see lot many variety of migrating birds. This is a favorite haunt of Ornithologists and bird watching enthusiasts. Biyyam Kayal is a green serene waterway where one can enjoy many thrilling water sports.
1. Padinjarekkara Beach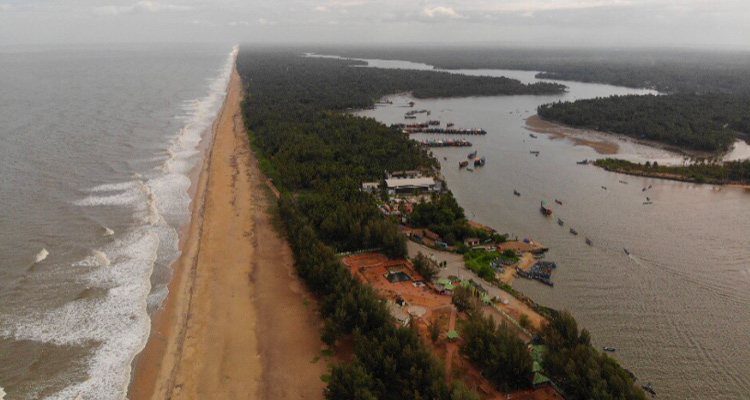 Padinjarekkara Beach, the breathtaking beauty of this beach is the best place to spend time in Ponnani. This beach is located where Bharathapuzha River meets Lakshadweep Sea. Situated at the end of Tipu Sultan Road the beach offers a marvellous sight of confluence of Rivers Bharathapuzha and Tirur Puzha with Arabian Sea.
The beach is well known spot for bird watching also. One can see various migratory birds here. You can go for exciting boating in here. There are two speedboats, a water scooter and a coffee shop consisting two boats tethered together.
2. Pazhayangadi Mosque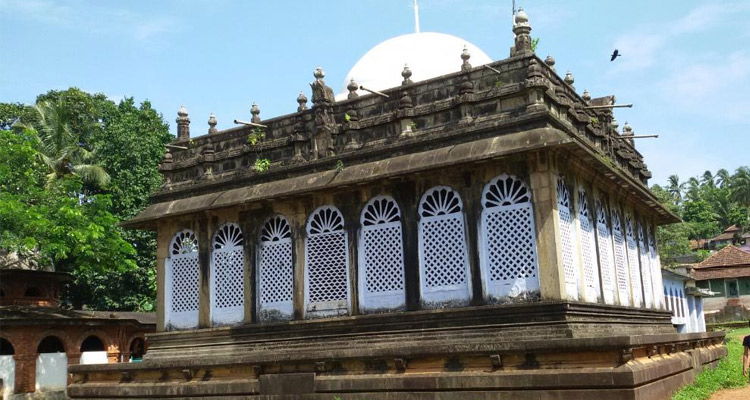 A prominent Muslim pilgrim centre situated at Kondotty in Malappuram district is five hundred years old. This mosque built in the Mughal architectural style with the greenery of Coconut trees in the background is a beautiful sight.
The Mosque has a white dome and filigree work which makes it unique among the other temples. The Valiya Nercha festival celebrated in this mosque for three days in February - March draws thousands of pilgrims.
3. Thunchan Smarakam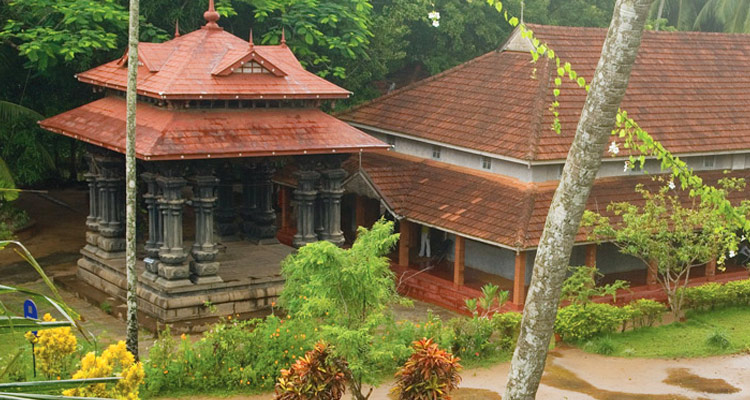 The memorial for the legendary Malayalam Poet Thunchathu Ramanujan Ezhuthachan is a famous tourist attraction. He is called as the Father of Malayalam Language. This place has always been a favorite spot of students. The serene surroundings here is the best place to study or just relax. During Thunchan Festival the memorial comes alive with various cultural events.
4. Kadampuzha Bhagavathy Temple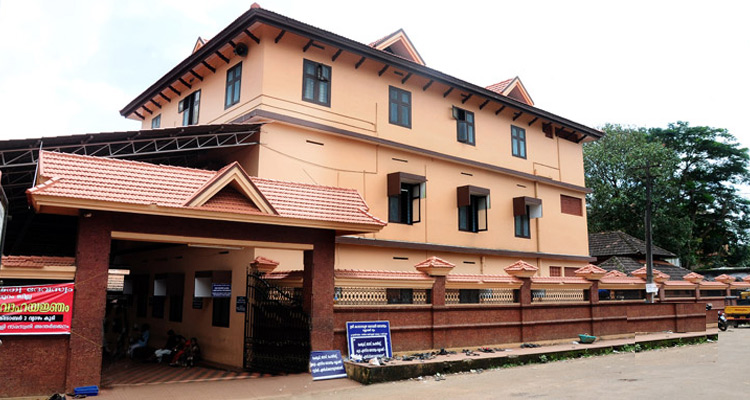 This is a famous temple where goddess Durga is Worshipped in three forms. Unlike other temples Kadampuzha has no glorious idol or festivals or beautiful background, but the powerful idol in here attracts thousands of pilgrims. The sanctum is situated below a flight of stairs. The idol is covered with flowers. the temple is located on the road to Kottakkal.
5. Sastha Temple, Chamravattom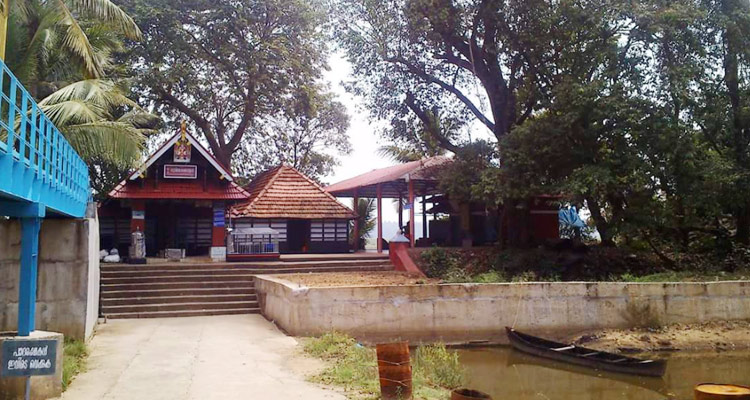 This Ayyappa temple is a breathtakingly beautiful temple on the banks of Bharathapuzha River close to Ponnani in Malappuram. The temple lies on the vast stretches of paddy fields is believed to have been built by the famous sculptor Perumthachan.
Pilgrims to Sabarimala stop here on their way. The idol of Lord Ayyappa stands on the same level as the river. The monsoon is the time for 'Arattu; or the bathing of the idol. During this time the temple and the surroundings are flooded.
6. Garuda Temple, Triprangode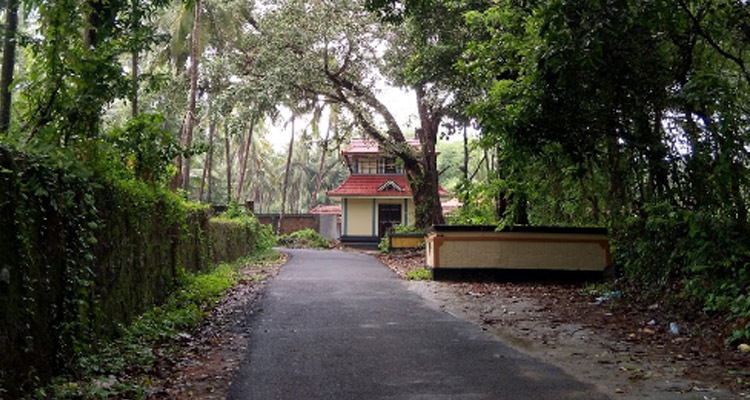 This most famous temple in Ponnani is said to be the only temple dedicated to Garuda, Vishnu's Carrier. The shrine in here is a rare sight. In this temple Lord Vishnu is in his Kurma (tortoise) avatar. The story behind this temple is that Lord Vishnu send Garuda here as an answer to a saint's prayer from the spot. The Garuda shrine is bounded by a golden snake.
7. Nava Mukunda Temple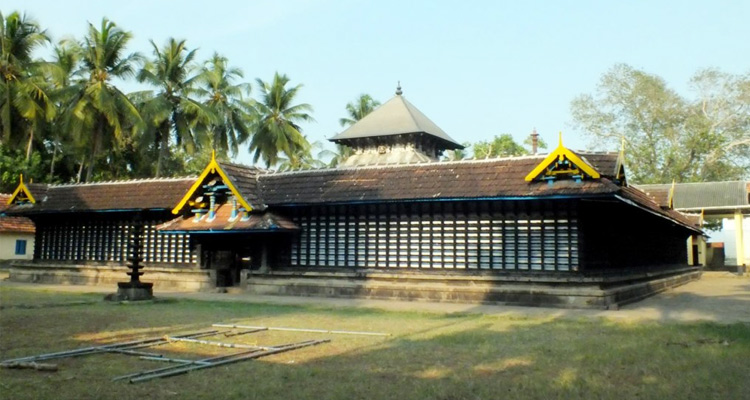 This 6000 year old temple dedicated to Lord Vishnu is called as the Kashi of the South. This temple stands on the banks of Bharathapuzha River. This is where the last rites are performed . The shrine here is wonderful with a sculptures carved around the Sreekovil.
One can also find 10 avatars of Lord Vishnu carved against the wall. Mamankam is a famous cultural event celebrated in here. The Zamorins used to watch mamankam sitting in the left of the gate.
Places to Stay in Ponnani
Some good staying options are here. As this place is new to Kerala Tourism there are not much places to stay, but the two beautiful resorts in the region is an added advantage. The two resorts in here offers all the luxuries.
The NC Gardens and Beach Resort close to Vallikkunnu beach has a multi cuisine restaurant, an Ayurvedic Rejuvenation Centre and a travel desk. Riverside Retreat on the banks of Bharathapuzha River on a hillside dotted with coconut trees is another amazing place to stay in here.
Places to Eat in Ponnani
You can enjoy the traditional Malabar Muslim cuisines of Malappuram. The colour and flavour of Malabar cuisine is most delicious in here. One can try Pathiri (like appam made with rice powder) Parotta (fried layered bread), fish made in different style, Ghee rice, muscles etc.
There are so many small eating joints as well as good restaurants . Albaik, Hotel Palace Broast, NC Garden Resort and Riverside Retreats are some best options where you can dine.