Malampuzha is a quaint little town in Kerala State that has developed around the agricultural dam built there. Malampuzha exudes the charm of harmony in nature, a perfect synchronization of the grandeur of the mountains blending with the music of the rivers. It is 10 kms from Palakkad.
The garden complex at Malampuzha draws the largest holiday and weekend crowds to Palakkad 'Malampuzha' A famous picnic spot and major tourist attraction, is in the site of a large irrigation dam built across the river Bharathapuzha.
Places to Visit in Malampuzha
Malampuzha is also considered the headquarters of the inland fishery activities of Kerala. Malampuzha is a major tourist attraction for its trekking trails. some of the major tourist attractions in Malampuzha are:
1. Malampuzha Dam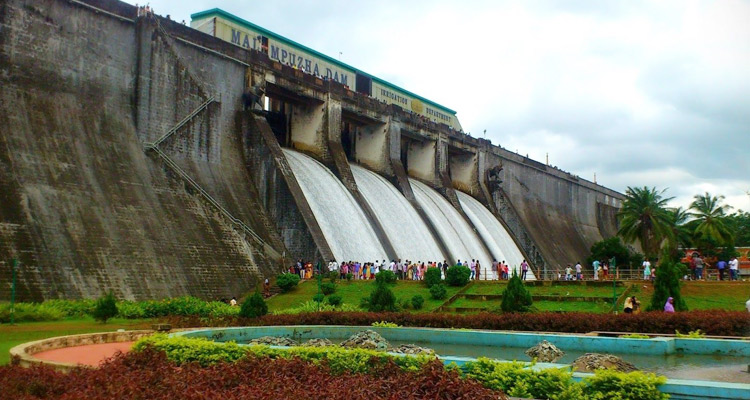 Malampuzha dam is one of the well-known dams in Kerala. Malampuzha dam, the largest reservoir in Kerala, is 6,066 feet high and it crosses the Malampuzha River. It created the largest irrigation system in Kerala with a network of canals.
2. Malampuzha Garden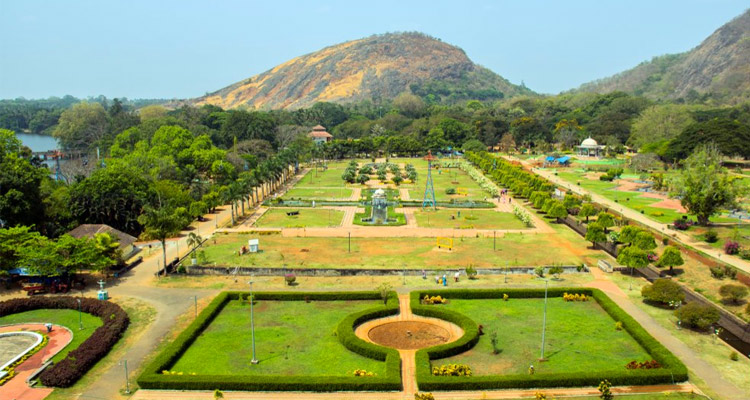 Malampuzha garden, known as the vrindavan of Kerala, is one of the major attractions at Malampuzha. The rose garden itself is reputed to have over a hundred varieties. The beauty of the river, surrounding mountains, lush green lawns, glittering pools, and water fountains are a treat to eyes.
3. The Reservoir and Garden House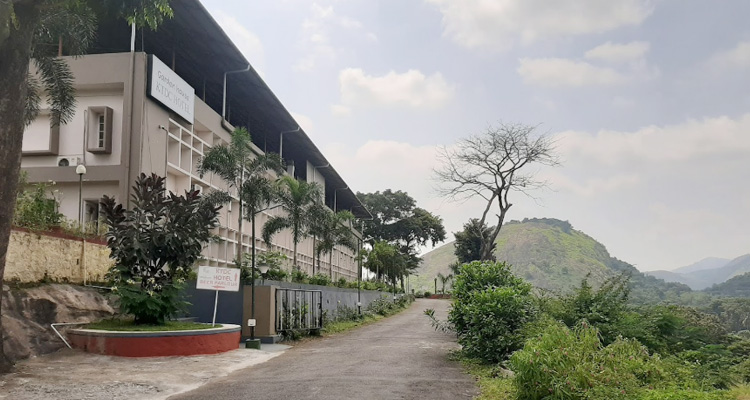 The reservoir created by the dam is used as a boating destination for the tourists. The reservoir has amusement facilities. One can hire rowboats, pedal-boats, water scooters and motor-boats to take you around the reservoir's cool blue lake.
4. Hanging Bridge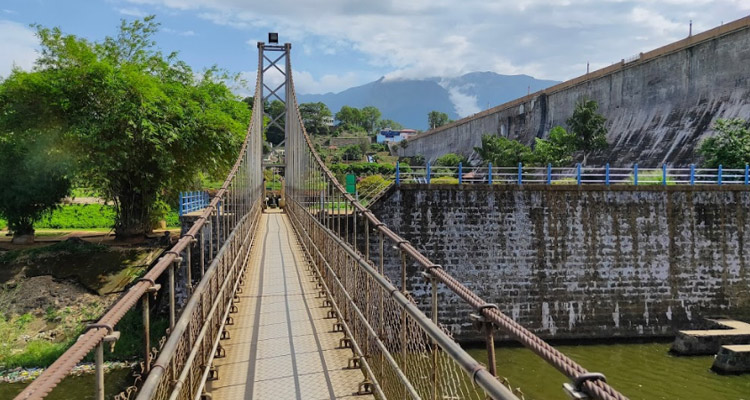 Other attractions here are the beautiful hanging bridge across the river. The bridge is made up of rope. It is one of the most beautiful hanging bridges,which is in Malampuzha garden across river.
5. Snakes Park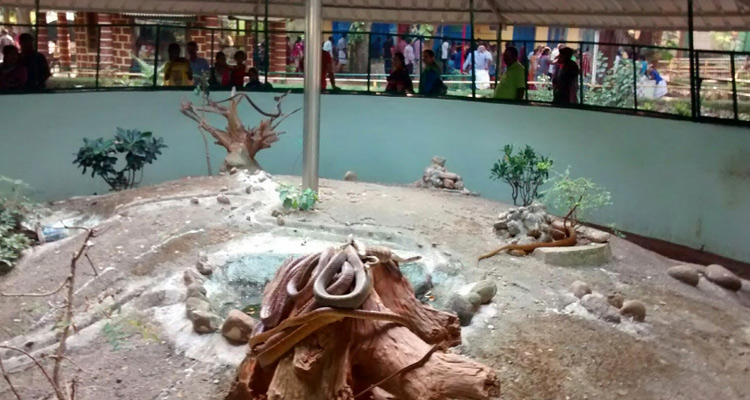 Snakes Park in Malampuzha was set up in 1984 . In the park you can see a variety of vipers like rock pit viper, saw-scaled viper, hump-nosed pit viper and Russell viper. Several kinds of cobras are also there like common cobra, king cobra, spectacled cobra and monocled cobras.