Malappuram district in Kerala located between Kozhikode and Palakkad districts is a popular tourist attraction with its stunning natural beauty and glorious past. Malappuram bounded by Nilgiri hills in the east, Arabian sea in the West is a treat for the eyes.
Malappuram is a place blessed with various attractions, another popular destination in Kerala). There are many renowned temples and mosques in Malappuram. The festivals conducted in these temples and mosques attracts thousands of people from different part of the country.
Kottakkal, the famous Ayurveda Centre is a popular and most visited attraction in Malappuram district. Malappuram has so many pilgrimage centres. Main attractions in Malappuram include Padinjarekkara beach, which offers an amazing view of the confluence of River Bharathapuzha and Tirur puzha with Arabian Sea.
The Kottakkal Arya Vaidyasala in Malappuram is famous for the traditional Indian treatment. The large private hospital, drugs producing centre, herbarium and the Ayurvedic Medical College are the important treatment centres providing excellent treatment.
Within a short time the traditional treatment has become so popular that people from every part of the world started coming here for treating so many diseases.
Places to Visit in Malappuram
Malappuram the headquarters of the district is located 26 Km South-East from Kozhikode Airport. This place has great importance in the history. Malappuram was a military headquarters from ancient times.
The Zamorins of Kozhikode had their away over this place and they stationed a part of their militia here. Main district offices are functioning here. Malappuram is the headquarters of the Malabar Special Police, established in 1921.
Poonkudil Mana, famous for the traditional method of treatment of mental illness is situated in Malappuram district. Poonkudi Thalappoli is a famous Hindu religious festival of this Mana.
The amazing hilly region Kottakkunnu is an attractive spot from there one you can see the traces of old Fort. Kottakkunnu has a helipad here. Main Hindu Pilgrimage centres in Malappuram are Kadampuzha, Angadippuram, Thirunavaya, Thirukadaiyur. Muslim Pilgrim Centres include Mumburam, Valiya Juma Masjid, Pazhayangadi Mosque in Kondotty.
1. Nilambur
Nilambur is a small place in Malappuram famous for its beauty and simplicity. This beautiful town situated on the banks of Chaliyar River is a perfect place to enjoy nature and wildlife. Nilambur is famous for its Teak plantation. Nilambur is said to be one of the oldest Teak plantations in the world.
Nilambur Teak Museum, the world's first Teak Museum is a thematic museum housing historical, cultural,aesthetic and scientific aspects of teak. The exhibition also give information regarding the use of teak in their exhibits and articles on the subject.
Along with the Teak plantations there are beautiful waterfalls in Nilambur. Adyanpara and Valamthode waterfalls the stunningly beautiful waterfalls surrounded by the green forest is a refreshing experience.
One of the four central Nurseries' in Kerala is situated in Nilambur. The well known rain forest Nedumkayam is situated in Nilambur. There is a beautiful wooden rest house built built by the British offering the view of elephants and deers.
Nilambur Kovilakam is another popular attraction. The Teak museum, rain forests, waterfalls and Kovilakom add elegance to this small city. Nilambur has a rich variety of flora and fauna. The beauty of this small city is a pleasant experience.
2. Manjeri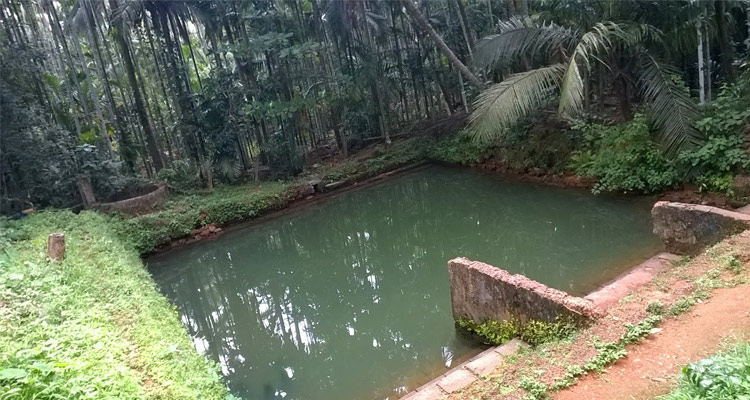 Manjeri the headquarters of Eranad taluk is situated 12 Km northeast Malappuram town. Once it was a live center of the National movement. Manjeri Kovilakam was the seat of the ruling families under the Zamorins.
The district hospital, District court and some of the district offices are at Manjeri. This is a historically important place. Anti British revolts took place in and around Manjeri from 1790.
3. Pookkottur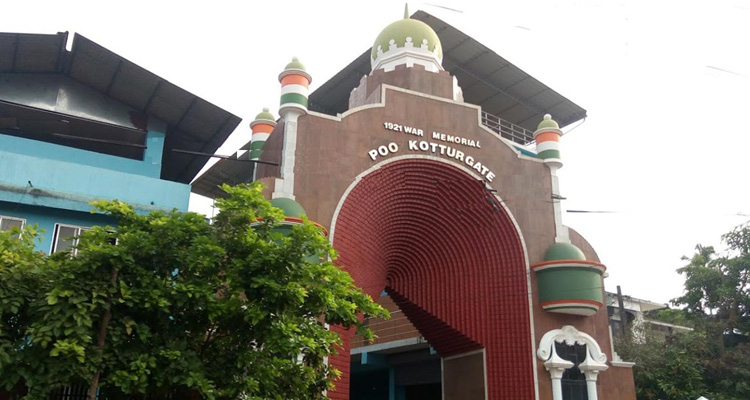 Pookkottur near Malappuram, has a place in history, where the mappila warrior fought the British during the Malabar rebellion. Panakkad, 6 Km from malappuram is an important spiritual center for the Muslims of Kerala.
4. Thirunavaya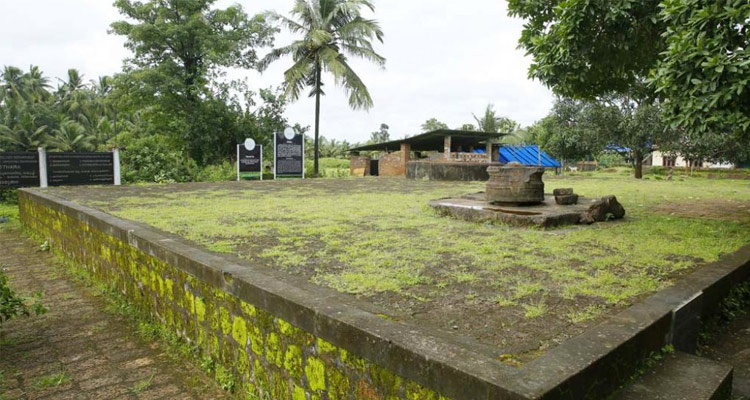 Tirunnavya the land of ancient Mamankam,is situated on the banks of Bharathapuzha. It is a place of historical importance. In olden days, Mamankam was the grand assembly of the rulers. This was held once in 12 years, in which, one among them was selected as the emperor of Kerala.
It was an enormous trade fair also. The Mamankam festival was celebrated for 28 days. During the festival traders from outside came in ships and barges to Thirunavaya through Ponnani Port.
Two historically important places Nilapadu thara, now in the premises of Kottakkal Tile factory and a deep well called Manikkinar believed to be dumped with bodies of the Chavers are protected.
Thirunavaya has great religious importance. It is is a converging place of the Trimurtis, - (Brahma, Vishnu, Siva). Three temples, are on either bank of Bharathapuzha.
The famous vedic Vidyalaya Othanmar Madhom of ancient times, is on of the left bank of Bharathapuzha, near the Siva temple. This madhom was a center of aryanisation through Sanskrit and Vedic education as Thirunavaya as believed to be the main center, where Parasurama brought and settled Brahmins.
The place (Mana) of Puranic fame Azhvanchery Thamprakkal is 2 Kms north of Tirunnavya. Nava mukunda Temple beloved to be constructed by Nava yogis on the right bank of Bharathapuzha, is an important Vishnu temple of Kerala. The rituals Pithru Tharpanam and Bali karmam are performed here.
5. Tirur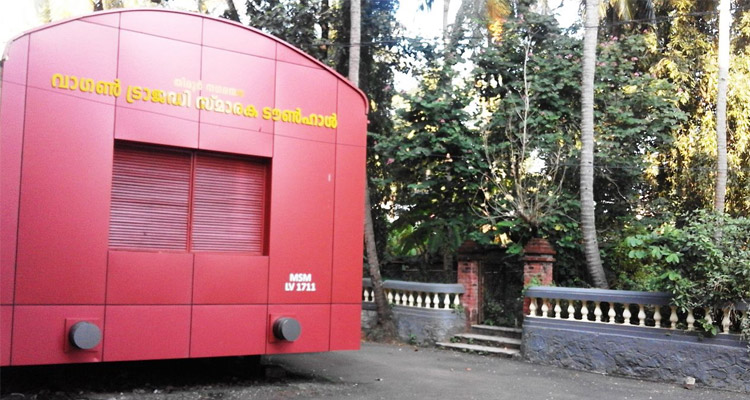 Tirur, one of the important business centres of Malappuram district is situated 41 Km south of Kozhikode. Tirur is famous for Thunjan Paramba. Thunjan Parambu is a sacred place for Malayalees. This is the birthplace of Thunjathu Ramanujan Ezhuthachan, the father of Malayalam Literature.
6. Tanur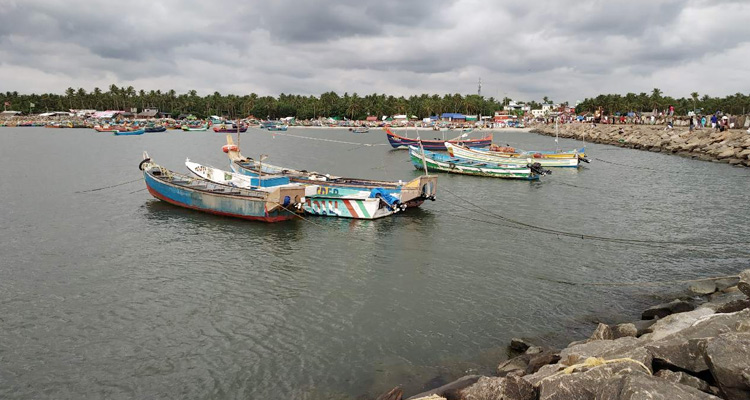 Tanur, an important coastal town in Malappuram was one of the earliest Portuguese settlements. Tanur is an important fishing centre in Malappuram. There is a famous temple in Tanur, Kerala Dheeswara Puram temple dedicated to Lord Vishnu.
7. Ponnani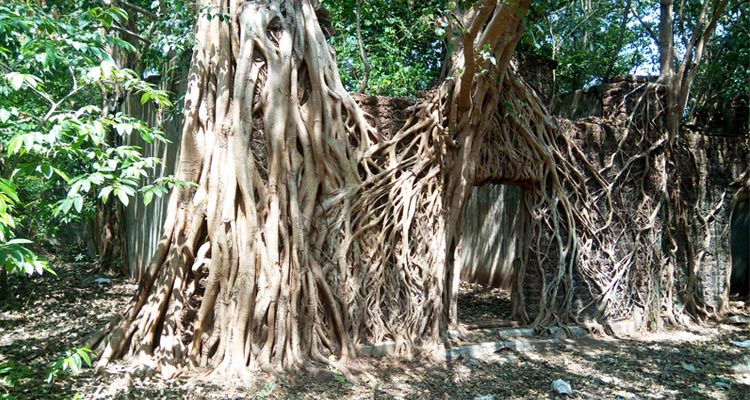 Ponnani, the only port in Malappuram is one of the oldest port in Kerala. Situated close to Bharathapuzha this place is an important fishing centre. Ponnani is a land of Mosques and Khabaristhans.
8. Kottakkal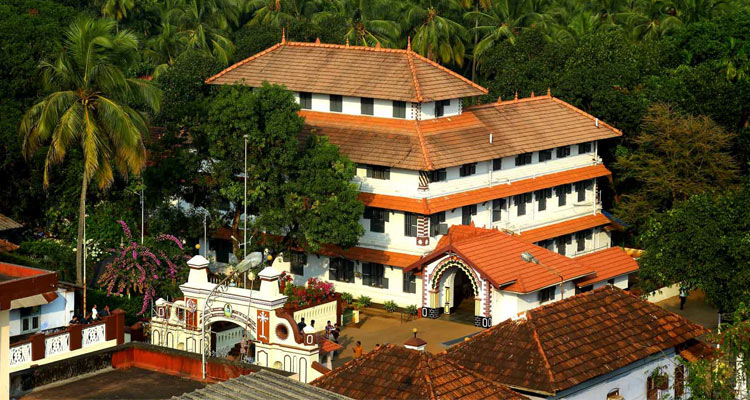 Kottakkal is the renowned centre of Ayurveda in Kerala. This place is famous for the Arya Vaidya sala which provide excellent Ayurveda treatment in Kerala for various diseases. People from different part of the world come here for various treatments. This place is also well known for Arts and culture. With the patronage of Arya Vaidyasala Art and culture flourishes here.