Western Ghats is one of the world's 34 biodiversity spots. With variety of wildlife and rich beauty of nature Parambikulam is the most attractive among all in the entire stretch of Western Ghats. The enclosed calm and serenity of the place ensure you peace of mind.
Nestled in the valley between the Anamalai Ranges of Tamilnadu and Nelliyampathy ranges of Kerala the untouched beauty of this place is called as 'Nature's Own Abode'. Parambikulam spreads over an area of 285 square kilometers.
There are three dams built under the Parambikulam Aliyar project. The reservoir is famous for a variety of aquatic fauna including Mugger Crocodiles. Parambikulam Wildlife Sanctuary, lying at a distance of 89 km from Palakkad district the immediate south of the Palakkad Gap shows mountainous terrain with altitude ranging from 300 meter to 1438 meter above the sea level.
Parambikulam Wildlife Sanctuary has seven major valleys and three major river systems. Major peaks in the sanctuary are Karimala, Pandaravadai, Vengoli and Puliyarapadam.
The sanctuary lies in between the Anamalai hills and Nelliyampathy hills offers the sight of animals. This place is also blessed with scenic beauty of nature. Start your trip early morning during this time the animals are most active. Late evening also you can watch animals out.
Places to Visit in Parambikulam
1. Parambikulam Wildlife Sanctuary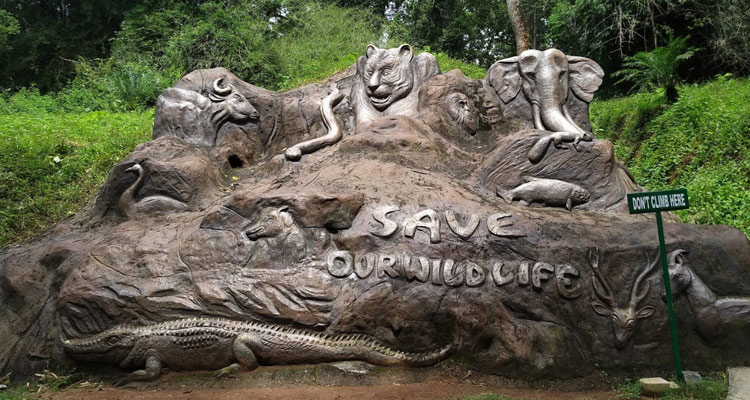 Parambikulam Wildlife Sanctuary is the most protected ecological centre of Western Ghats. The sanctuary is surrounded on all sides by protected areas and sanctuaries of Kerala and Tamil Nadu. The sanctuary is thickly forested with stands of Bamboo, sandalwood, rosewood and Teak.
Parambikulam once had some of the finest stands of Teak of South India. Parambikulam has one of the largest population of bison (gaur). This sanctuary is home for different wild animals like elephants, sloth bears, wild boars, sambhars, Chital tigers, panthers and crocodiles.
It is also home ground for different races of indigenous people who are as well an integral part of the prevailing harmonious ecosystem. Apart from these some interesting varieties of species found here are cobras, bonnet macaques, Kraits, vipers, turtles, darters and black eagles.
2. Kannimara Teak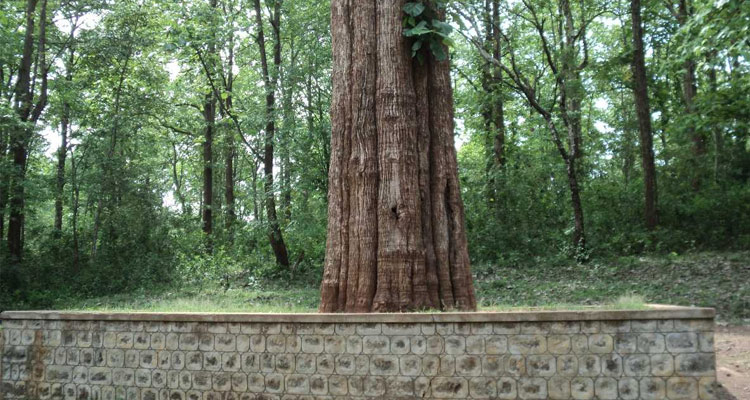 The giant Kannimara Teak is a popular attraction in the sanctuary. This is one of the oldest and largest teak trees in the world. This tree is a remnant of original teak forests in the area before Teak plantations came up. Kannimara Teak is said to be 360 years old.
On the way to this tree you can view several animals as this area is preferred for wildlife viewing. On the way there is a field where herbivorous such as deer, sambhar and gaur are found in large numbers.
3. Three Dams in Parambikulam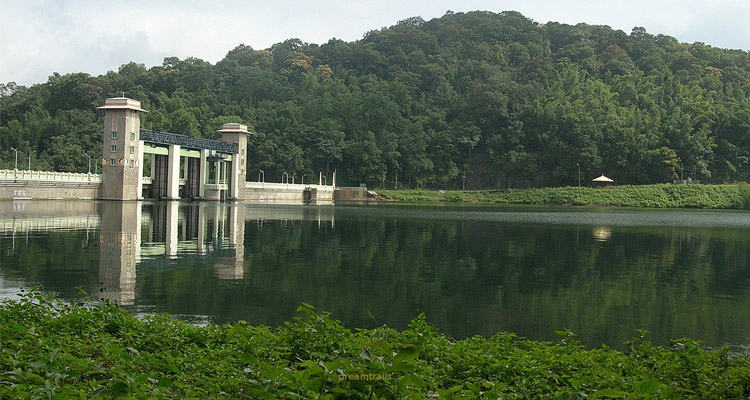 Within the sanctuary there are three dams Parambikulam, Thoonakkadavu and Peruvaripallamon the parambiar river. These are ideal for boating. You can hire row boats at Thoonakkadavu and Parambikulam. If you are lucky you can see mugger crocodiles in the waters or on the banks.
Apart from these there are so many interesting places to visit in here. Visit the dam view point, valley view point and lake view point for enjoying the mesmerising beauty of surrounding dams, valley and lake.
Nature Interpretation Centre, Salim Ali Bird Interpretation Centre, Salim Ali Gallery and Tramway are some other interesting attractions which worth a visit. This is a best place for adventure tourism. One can enjoy trekking in the valleys. Night Halt and Jungle camps will be a unique experience.
Places to Eat in Parambikulam
By 6 in the evening all the activities end in the sanctuary. This is the time to relax and enjoy the breathtaking beauty and calm atmosphere of the surroundings. There are some staying options inside the sanctuary from where you can view the lake and dams.
Forest Department Inspection Bungalow is such a place. You can stay in the tree top huts in here. There are two tree top huts. Other staying options include Bison Valley Lodge, Old wireless station, Machans with overnight camping, Community Hall, PWD Inspection Bungalow and Hotel Everest.