At very first glance itself this colonial town attracts you with its charm. Thalassery, one of the oldest British settlements in India is a historical town situated about 21 km from Kannur.
The geography of Thalassery is a blessed one adorned with four rivers, abundant natural beauty of small hills with orange hued rocks, canals, long beautiful coastline and breathtaking cliffs.
The name Thalassery originated from Thalakachery. The anglicised form of Thalassery is Tellicherry. This small town have so many specialities. Thalassery is famous for three "C". Thalassery is known as city of Cricket, Cake and Circus.
British sport Cricket, the obsession of the nation was first played in Thalassery. A British Food Cake was first baked in India in Thalassery. The legacy of cake is on Mambally Bakery established by Mambally Babu in 1880 which was the first bakery in Kerala.
The origin of Great Indian Circus happened here. British entered Thalassery in 1682 for establishing their trading facilities. During their period there were so many organized revolts held by the natives against the empire. The British crushed all this movements and continued ruling the town.
Being a coastal town made it a major commercial centre during British rule. The British made a sea port in Thalassery for Spice transport. They exported spices such as Cardamom, Pepper and Cinnamon to so many European countries through Thalassery Port. In 1708 they even built a fort by the sea for protecting their spice trade.
Many Europeans left their mark here. Some of them are still remembered. They are Herman Gundert, compiler of an unrivalled Malayalam English Dictionary, Brennan the educator, Thomas Harvey Baber, The English Administrator and Logan.
Mahe River which runs across Thalassery was named as English Channel by British as it separated The British territory from the French territory. Odathil Palli , the oldest Mosque built in Thalassery by a British Loyalist Moosakka in the year 1806.
Thalassery is an ideal place for amusement and entertainment. Take a walk, enjoy the local delicacies or just relax in this beautiful small town. The natives of Thalassery have a great fashion sense and they like to dress with changing trends.
Places to Visit in Thalassery
There are so many things to see in and around Thalassery. You can see the reflection of the glorious past of the city in its streets and many historical monuments in the city.
Many of the roads in Thalassery are named after Europeans like Logans Road and Gundert Road. The historical sites are centred in the heart of Thalassery bound by Logans Road and Gundert Road.
At one side is the famous Maidan where the first cricket match of India was played. The lovely churches, dazzling beaches, and fort are the main attractions of the city.
Colonial Face of Thalassery
Thalassery was the first British settlement on Malabar coasts. The British made so many lovely churches and fort in Thalassery. A large variety of monuments add immense prosperity to the incredible history of Thalassery. Though many churches have disappeared from the heart of the town some are still there which worth a visit.
1. Thalassery Fort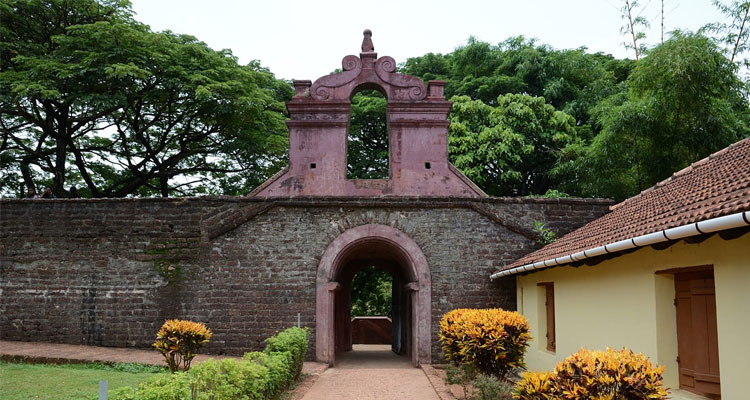 Thalassery fort caressed by the waves of Arabian Sea located at the heart of the city is still a wonder for the historians. Constructed in seventeenth century with its massive ramparts facing the sea Thalassery Fort was built by British.
The weapon room, prison, secret chambers cannon holes and light house always attract the curious minds into the fort which is one of the wonder born in eighteenth century. Unlike other forts in Kerala, Thalassery fort has its entrance on the top of a giant wall.
There is an information gallery inside the fort in which the pictures of Burial cave, forts, monuments under Archaeological Department and paintings of olden times are exhibited. There are still mysteries related to the two underground chambers in the fort.
One is at the western part of fort. As passing through this we reaches in a tunnel like spacious room which leads to the sea for escaping in case of any attack. The second one is an underground cell which was used to store spices and was discovered in 1988 while cleaning the fort for the carnival.
Above the western side chambers stands the lighthouse with all its glory. There is a scary winding staircase which leads to the lighthouse. From the fort you can see the 141 year old St Anglican church which is believed to be the first church in Malabar. Edward Brennan is buried here. The ruins of Holy Rosary Church can also be seen from the fort. This is now being reconstructed.
2. Overbury's Folly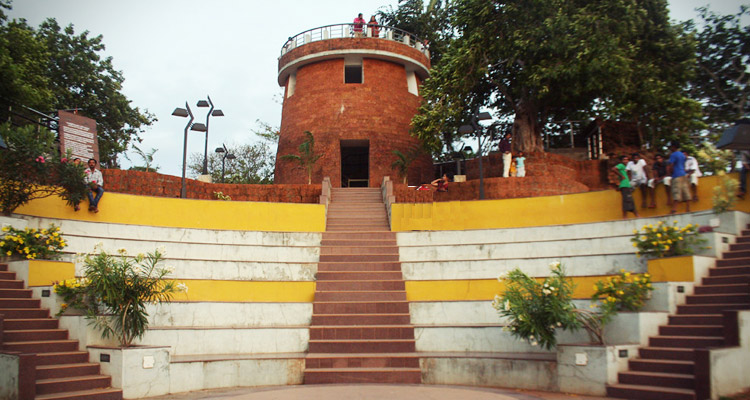 A seashore recreational park, Overbury's Folly increased the glory of Thalassery. This was a circular colonial Bungalow located on the slope of a rocky promontory facing the sea.
The Park is named after its builder, E.N Overburry a British who served as Thalassery Municipal Vice Chairman and as Sub Collector. He was greatly fond of natural beauty.
The word Folly means foolishness, Folly is an unfinished construction. That's how the name Overbury's Folly. This evening picnic spot is a relaxing place. On the side of the stadium is Gundert Park with several statues of Herman Gundert, the great scholar.
3. Gundert Bungalow
Gundert Bungalow, a typical colonial mansion with deep caves, wide veranda and huge doors was the residence of the German Scholar Herman Gundert who successfully completed the Malayalam dictionary.
4. Wellesley's Bungalow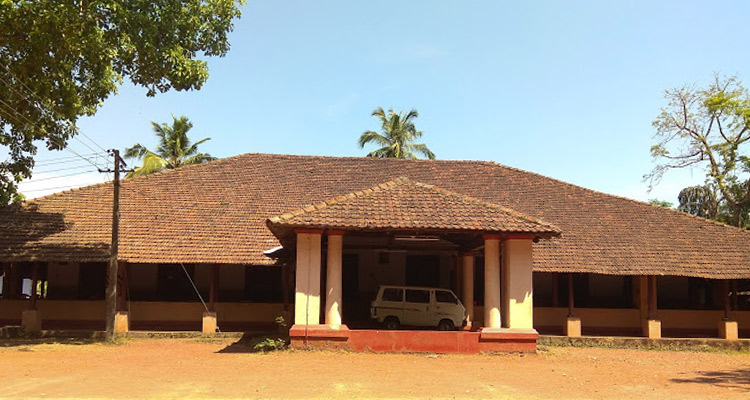 Wellesley's Bungalow belonged to TH Baber. Lord Wellesley stayed in this Bungalow during his visit, thus the name. It was Wellesley who introduced Cricket to India. It was the fascination of foreigners to construct Bungalows like watch towers. The uniqueness and innovation in design made all this Bungalows attractive.
5. Odathil Palli Mosque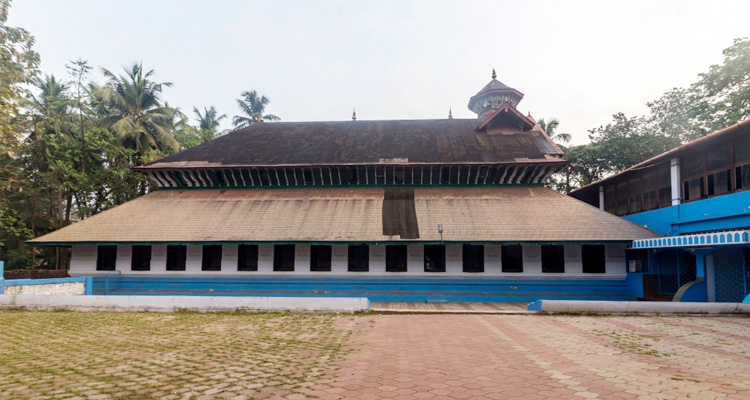 This 500 year old mosque located in the heart of Thalassery was built by a rich Arab timber and Gold Merchant. This mosque was built on a typical Kerala Hindu temple plan without any domes or Minarets.
It's roof is completely smeared with copper and the golden dome of the masjid seems to be glazing in its canopy. The place in which Odathil Masjid was once a sugarcane farm, of the dutch. Later they donated it for the Mosque.
6. Muzhappilangad Beach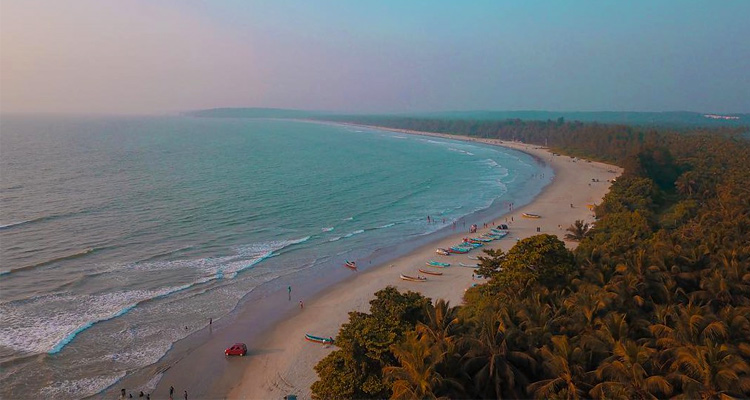 Muzhappilangad beach which stretches across a distance of four kilometer is the only drive in beach in India.. If you want to experience the unique and wonderful feeling of driving in and through the sea, Muzhappilangad beach is the perfect place.
The beach is situated 8 km away from Thalassery is very clean and well maintained. The shores of the beach are lined with black rocks which protects it from lashing waves and currents from the ocean.
The natural shallow pool of water make it an ideal place to swim without any fear. From the beach we can see the beautiful Dharmadam island situated 150 meter south. During low tide you can walk and go into this wonderful island.
7. Anjarakandy Cinnamon Plantation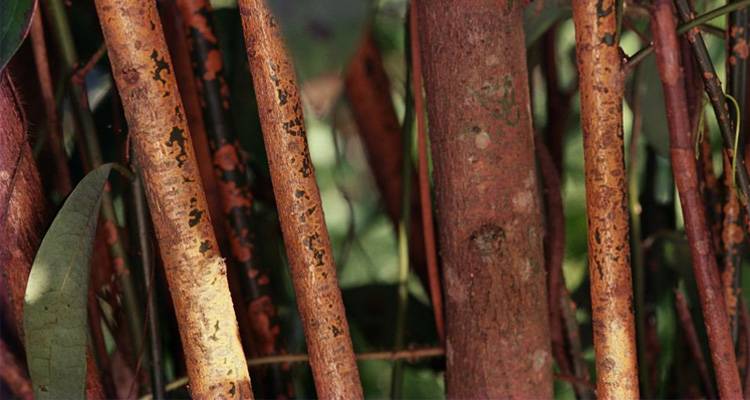 Anjarakandy Cinnamon Plantation the biggest Cinnamon plantation in Asia established by British East India Company in 1798 is an interesting place to visit. Rediscover the magical aroma of cinnamon in Kerala's first Cinnamon Plantation.
8. CVN Kalari (Kalaripayattu)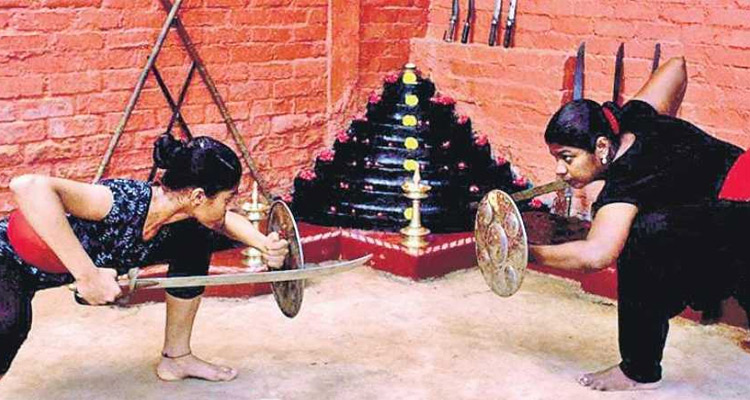 Kalaripayattu, one of the oldest martial art forms in the world is said to be the most scientific art form and is thus called as the the mother of all martial arts. The original form of this martial art is originated in Kerala in specific North Kerala.
Its a harmonious synergy of art, science and medicine. So many movements in Kalaripayattu are based on animal movements so it is believed to have developed in forests by the hunters. Kalaripayattu training is in an enclosure called Kalari.
An arc shaped seven stepped platform is constructed in the south west corner in the Kalari called Poothara. This seventh step is used as the platform on which the lotus bud shaped idol is kept. The training instructor of the Kalari is called as Gurukkal.
Before starting Kalaripayattu training the Guru will give a special kind of massage using medicated oil for ease of the movement. To watch this wonderful martial art form you can visit the CVN Kalari early in the morning.
Around Thalassery
The main attractions around Thalassery are Mahe, Shiva Temple at Thodeekalam and Kottiyoor Shiva Temple.
Where to Stay in Thalassery
Thalassery has a few good hotels and home stays. As per your budget and like you can pick among that.
Pearl View Regency: With its magnificent architecture and hospitality Pearl View is most popular among tourists. The hotel offers a multi cuisine restaurant, Bar, health club and Ayurveda treatment.
Paris Presidency: This is a government approved two star hotel with 24 rooms. There are both A/C and non A/C rooms. With great hospitality and a restaurant serving Indian, Chinese and Tandoori cuisines is an ideal place to stay in Thalassery.
Sharara Plaza: Situated at the heart of the city close to the bus stand this is a superior quality hotel with 35 rooms. With warm hospitality and well equipped rooms this is one favorite pick among the tourists. There is a multi cuisine restaurant and travel desk offered by the Hotel.
Aysha Manzil: This is a rare combination of West, East and house peculiarities. With antique furnishing and modern facilities this is a best place to stay. This hotel serve delicious Mughlai and Mappila cuisine.
Other staying option in Thalassery include Shreddha Home Stay, Beach Pavilion Beach Resort, Chera Rock Beach House and Saravana Priya Guest House.
Places to Eat in Thalassery
Kallummakaya (Mussels) are Malabar special delicacy. Mussels prepared in various forms are famous here. One should not miss Mussels Sold fried, curried and stuff fried in carts. Try Petti Pathiri (bread stuffed with meat and egg), fish Pathiri. They are famous in Mambally's. Thalassery Biriyani is also famous.
Some of the best places to eat include Rara Avis, Square 7 Burfer N Cafe, Paris Hotel, Albaik Family Restaurant, Olive Garden Family Restaurant, Regency food court, Green leaf Restaurant, Jubilee Restaurant, Hotel Shanthi, Arabian Treats, Chikeys, and Salim Hassan's Park View.
Best time to visit Thalassery
The best time to visit Thalassery is from the month of October to March. One can also visit during the festive season such as Onam (August and September) when the town becomes even more charming.
Reaching Thalassery
Thalassery by Air:
The nearest airport is Karipur international airport at Kozhikode. It is at a distance of 93 km away from Thalassery city. The airport ii well connected to many other cities of the country such as Delhi, Mumbai and Chennai.
Thalassery by Train:
Thalassery has a railway station that is well connected to all major cities of the country. There are regular direct train services from Thalassery to Kozhikode, Kannur, Trivandrum, Kochi, Chennai and Bangalore.
Thalassery by Bus:
There are KSRTC buses running between Thalassery and other nearby cities. You can get public transportation operating between Thalassery and cities ;like Trivandrum, Mangalore, Kozhikode, Kannur and Kochi. There are also private deluxe buses running from Bangalore, Chennai and Trivandrum to Kozhikode.
A visit to Thalassery will always be a great experience with its culture, food, historical monuments and the serene beaches.